SPECIAL ADVERTISING SECTION
Cruise Control
 

The skies may be closed to travel, but the roads are wide open and nothing says summer adventure like a road trip. From destinations just downtown to mountain getaways in B.C., it's time to reclaim local adventure and see where the roads may take you. Ready, set, drive!

JOURNEY WITHIN YOUR OWN CITY
17th Ave is one of Calgary's most diverse cultural hubs, making it a great destination for exploration and adventure
Road trips offer an exciting and accessible way to get out and explore our province and beyond during the summer. But while you may have the itch for an adventure, you might not quite be ready to venture too far from Calgary. If that's the case, turn your attention to the city and look no further than the 17th Ave Retail and Entertainment District for a great destination to explore.
Drink and Dine
Part of the fun of a road trip is sampling delicious delicacies from new places, and 17th Ave brings a full offering of worldly cuisine in one place. Visit award-winning international restaurants, beloved bakeries, decadent dessert spots and much more. And that's just the food offerings! Quench your thirst and get energized at one of the numerous coffee shops, treat yourself to a bubble tea, or grab a pint at a local pub.
Getting around 17th Ave and to all its dining spots is as easy as walking, biking or jumping onto an e-scooter. For Tulene Steiestol, executive director of 17th Ave, patio hopping across the 40+ outdoor locations provides a true experience of what 17th Ave has to offer. "There are expansive patios where you and friends can enjoy local beers, and there are smaller, more intimate patios, perfect for a romantic date night," says Steiestol.
Explore The Ave
"There's never a shortage of fun things to do on Calgary's favourite street," says Steiestol. "It's home to city parks, vibrant murals and a variety of events, live performances and more throughout the year." 
Take yourself on a self-guided tour of more than 20 BUMP murals located along 17th Ave featuring vibrant works created by local, national and international artists. There are also numerous galleries with local art, specialty shops selling unique finds and not one but two parks, Tomkins Park and Thomson Family Park.
"17th Ave is a must-visit Calgary destination at any time of the year, but this famous street really comes to life in the summer," says Steiestol.
Starting in May, Tomkins Park transforms into a lively destination with outdoor dining and seating to accompany the park's official picnic site designation by the City of Calgary. Starting July 1, the park features live entertainment, including drag shows, jazz music, local bands and movies every Wednesday through Sunday until September 21.
Pamper Or Play
After a busy day of dining and exploring, the best way to end your day is with a little pampering. "Whether you destress with a fresh pedicure and facial or an intense workout or massage to get you feeling right, you can find a number of different salons, spas and wellness services on 17th Ave," says Steiestol. If play is more your way to unwind, there are plenty of fitness studios, gyms, escape rooms, trivia nights, and more to relax and enjoy.
It's time to get out and explore your city, enjoy a little adventure and support your favourite local businesses all at the same time! For more information, visit 17thave.ca.
DESTINATION FERNIE
Discover picturesque scenery, mountain-town charm and plenty of outdoor adventure in Fernie, B.C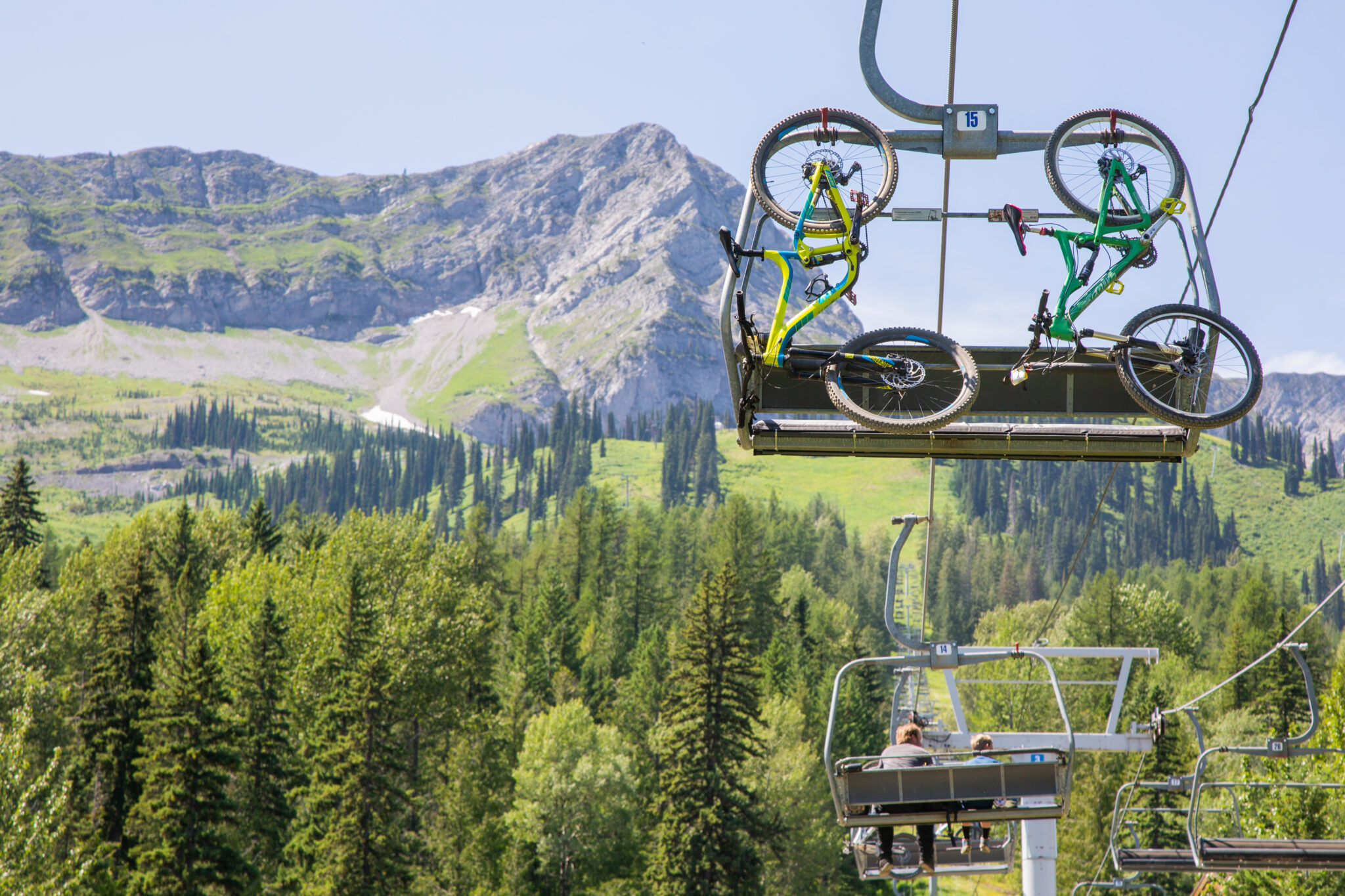 Situated three hours west of Calgary and nestled in the heart of the Canadian Rocky Mountains, the city of Fernie, B.C., is a close-knit community with a rich history, culture and easy access to endless outdoor activities, making it the perfect road trip destination in any season.
Enjoy The Historic Core
As you arrive in Fernie and take in the postcard-perfect mountain views and relish the laid-back pace, don't rush the experience. Fernie prides itself on being a community first and a destination second, so start your trip by enjoying what it has to offer.
"Certainly, Fernie is an absolute escape from the busyness of the city," says Christine Grimble, manager, media/travel trade and projects at Tourism Fernie.
Stroll down the century-old downtown core, which was built from the ground up after a fire reduced the town to ashes in less than 90 minutes in 1908. Next, go on the self-guided heritage walking tour to learn more about the rich history that has made Fernie what it is today. As the evening rolls around, enjoy some unique and culturally diverse dining spots. Nevados pairs Latin delights with your choice of tequila from its tequila wall; Himalayan Spice Bistro brings authentic South Asian flair, while The Loaf offers patio dining with Italian dishes. Or enjoy a glass of B.C. wine at Bramasole Restaurant and Wine Bar.
Adventure Time
Now that you've gotten a feel for Fernie's down-to-earth community, Grimble recommends enjoying the city's vibrant mountain culture. But first, she suggests fueling up with a pain au chocolat at French bakery Le Bon Pain or coffee and freshly baked scones at the Miner's Mud. 
For an all-in-one adventure, visit Fernie Alpine Resort, which offers sightseeing, hiking, mountain biking, a scenic and accessible chairlift ride and Nature Bob's Interpretive Centre. Around Fernie itself, there are hundreds of trails for everyone from beginners to avid hikers and bikers. If water adventures are more your splash of fun, visit the Elk River for a thrilling white-water rafting trip alongside stunning canyons and scenic wilderness.
Fernie is also excited to welcome back a broad array of events and festivals. Join the community in a half-marathon run, test your skills in a mountain bike race or enjoy the best of Canadian Indie Music at the Wapiti Music Festival. From outdoor adventure to entertainment, there's always something happening in Fernie.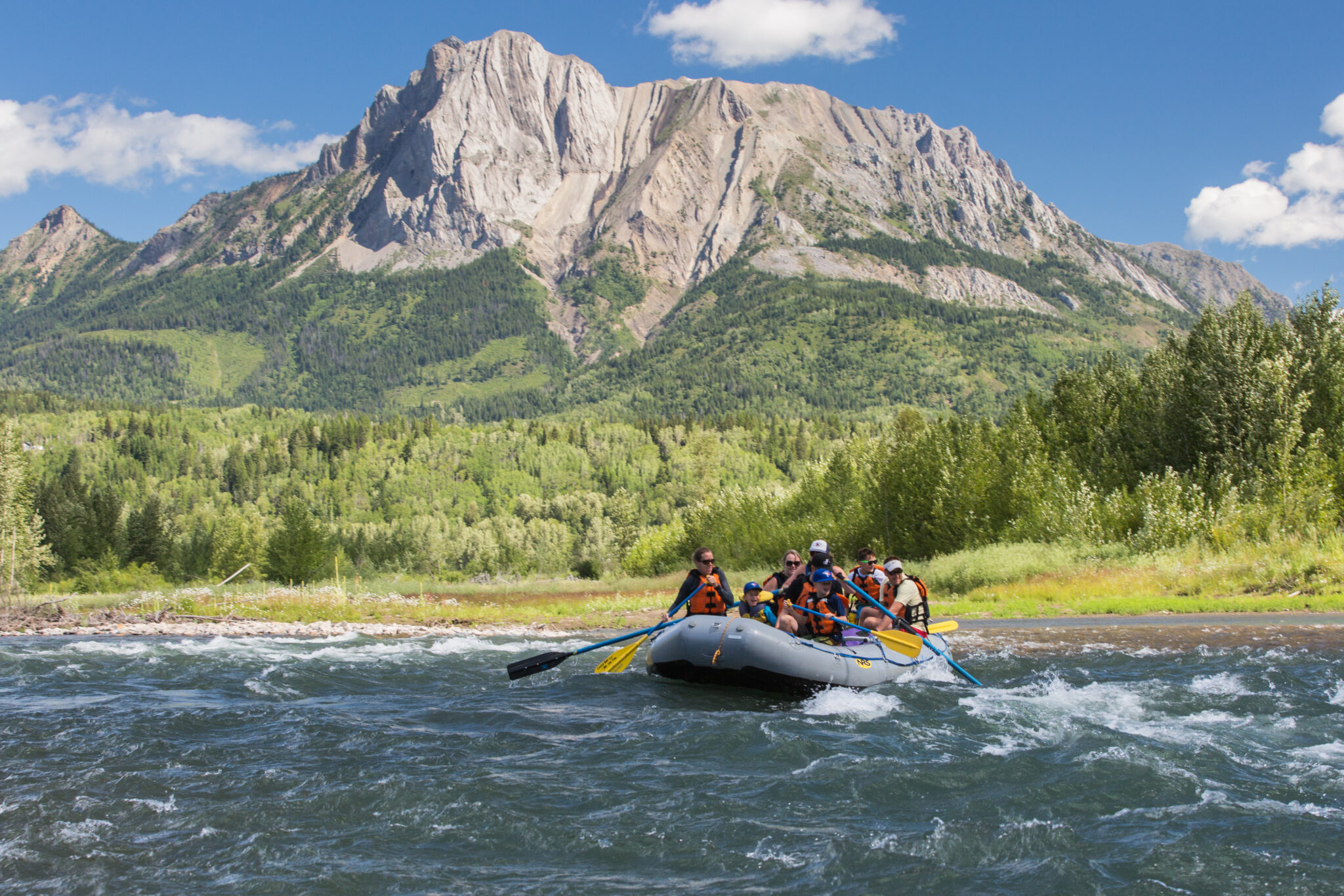 Local Culture
After a busy day of adventure, it's always nice to wind down, and Fernie has many relaxing cultural experiences to discover. Drop by the Fernie Museum to learn about the city's rich mining history. Stroll the public Fernie Art Walk and visit the many galleries, unique art installations and murals around the city. And, every Sunday starting early July, Fernie has a Mountain Market featuring local products, food, produce and more so you can stock up on souvenirs and goodies before you leave.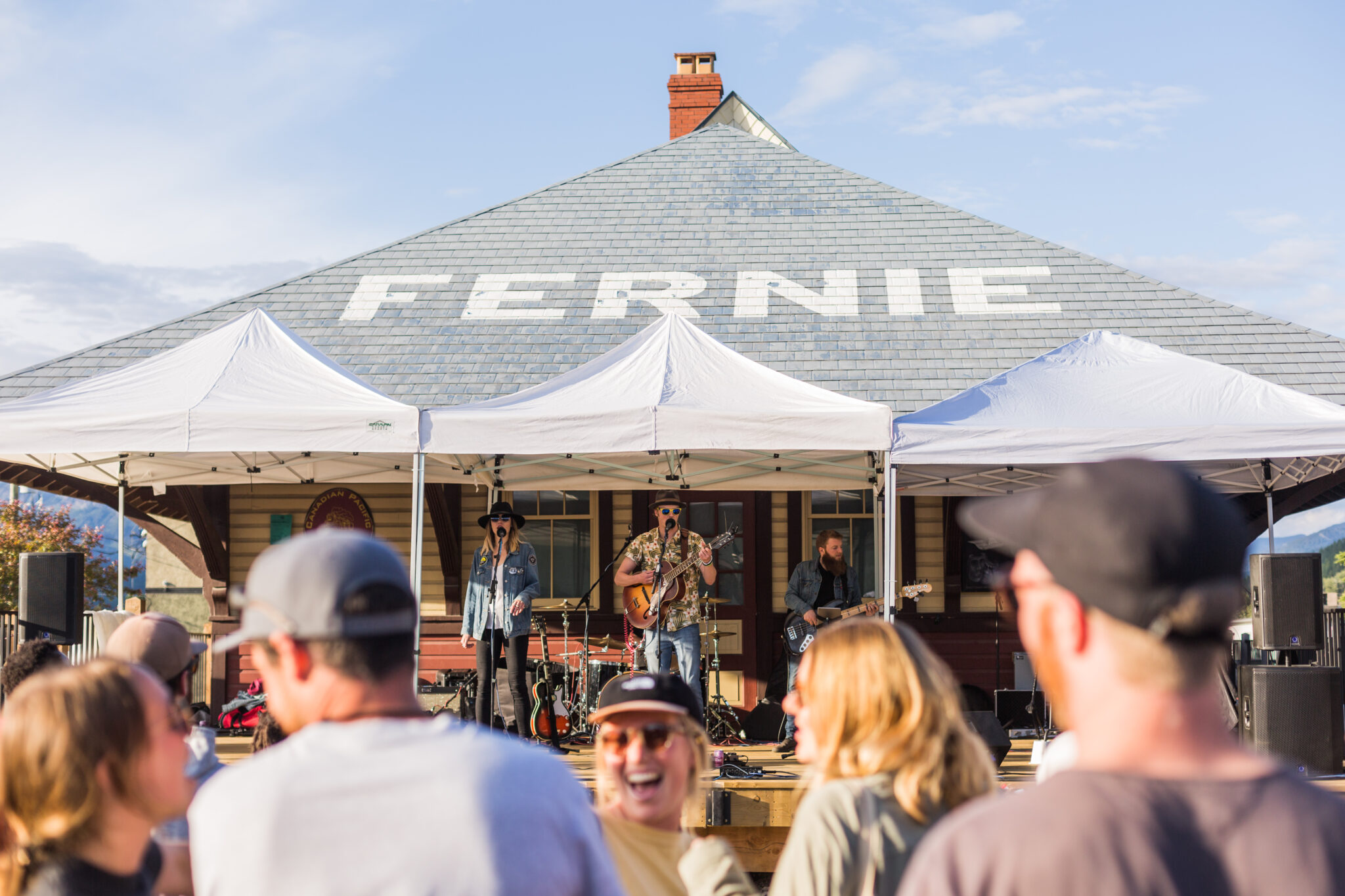 This is a snapshot of what a trip to Fernie can provide. This quaint mountain destination has much more to offer, so next time you visit, stay for longer. To learn more, visit tourismfernie.com.
NEW HORIZON MALL: CLOSE-TO-HOME ADVENTURE
Discover local merchants, international cuisine, family fun and more at New Horizon Mall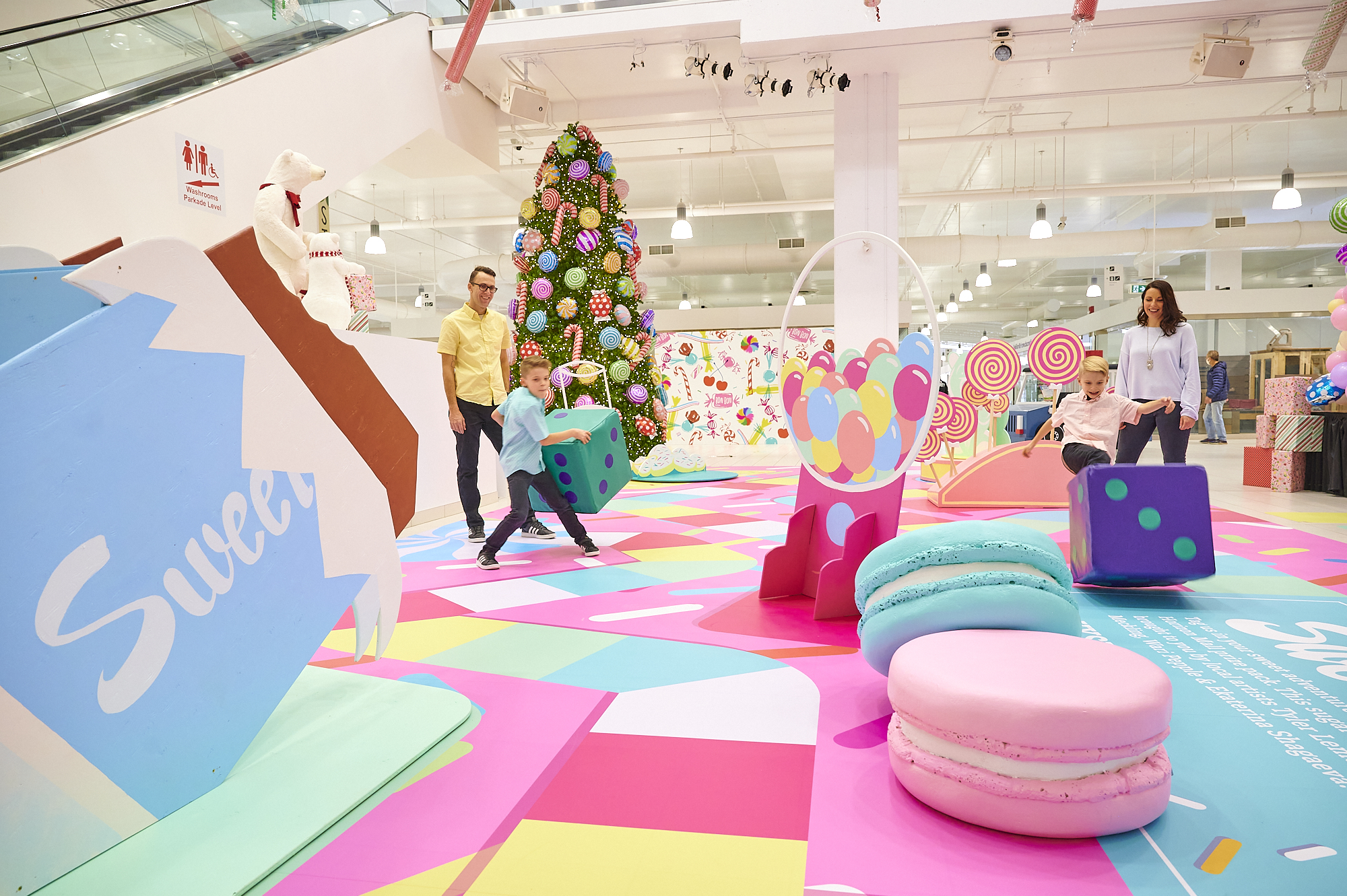 It's time to think outside the box for your next road trip destination, especially if you're looking for a close-to-home adventure. So, if you want to sample global cuisine, shop from artisan merchants, celebrate events and more, then make your next destination the New Horizon Mall in Rocky View County.
The Place Where Retail Begins 
Since opening its doors in 2018, New Horizon Mall has offered a modern marketplace experience focused on more than just big brand shopping. Instead, Alexandra Winn, marketing manager at New Horizon Mall, says the mall revolves around "creating a community of local business owners." 
Paired with small shop sizes and a design that supports up to 500 local businesses, New Horizon makes itself attractive and accessible to small local businesses. In fact, Winn says each retail store in New Horizon is purchased by independent business owners, which is a first for Alberta. For visitors, the many local merchants, personal services, handmade and specialty gift shops, artisans and fresh market vendors at New Horizon offer all the charm and fun of any small-town destination. 
Unique, Local, Fun
New Horizon's unique experiences go beyond shopping; it's a great family destination for all ages. If you're bringing your kids, start your day with a morning of play at the Sky Castle indoor playground. The playground opened in 2021 and boasts 34,000 square feet of family entertainment that features a soft play space with multiple slides, a snow castle, doughnut slide, ninja area, a car track and much more. If that doesn't make you wish you were a kid again, Sky Castle also features a "mini-town" where kids can pretend to be firefighters, doctors, chefs or grocery store managers. 
Besides New Horizon's unique shopping (and play) experience, the mall also features a diverse array of year-round entertainment. Check out the main stage, which hosts various community events, including children's holiday activities, fashion shows, local musicians and cultural celebrations. 
When it's time to refuel, visit the International Food Court for your choice of bubble teas, classic burgers and everything in-between. Before heading home after your day of adventure, treat yourself to a sweet treat from one of the various ice cream stores or candy shops. 
"Those who will appreciate New Horizon the most are people looking for a unique, local marketplace experience," says Winn. "It's a place to explore and to make a discovery around every corner."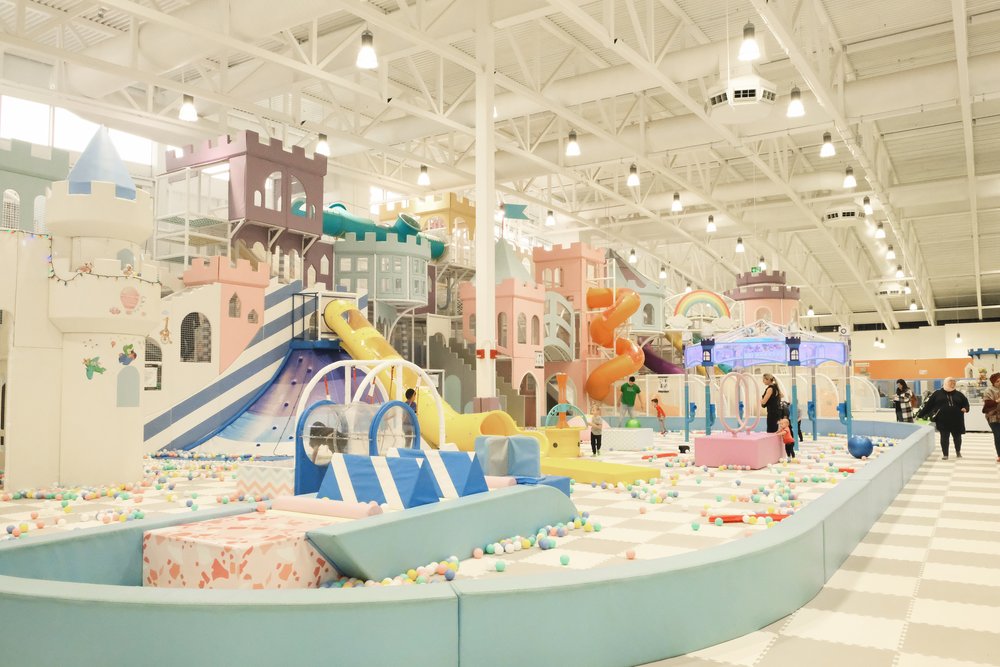 New Horizon Mall offers a truly unique experience you won't find anywhere else in Alberta. For more information, visit newhorizonmall.com. 
ESCAPE TO JASPER FOR A CABIN GETAWAY
Pine Bungalows offers guests a unique, peaceful lodging experience with all the amenities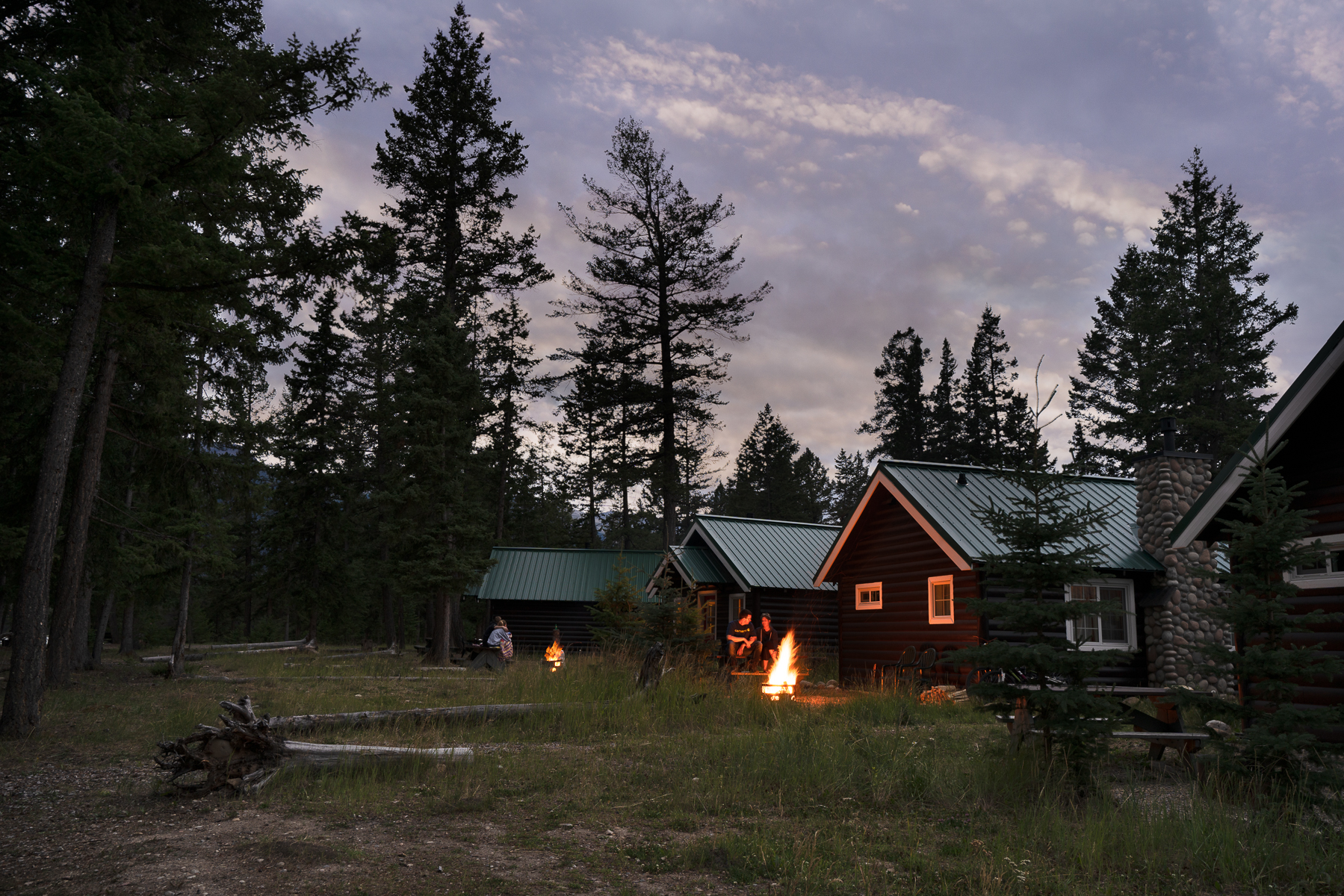 Unplug, unwind and reconnect with family and nature with a visit to Pine Bungalows Resort in Jasper National Park.
Located along the shores of the Athabasca River, Pine Bungalows offers a unique, four-star cabin getaway that will thrill outdoor enthusiasts and press pause on everyday life as your stresses sink away into the majestic Rocky Mountains. 
In addition to hotel lodge rooms, the 11-acre property boasts 50 cabins, each nine metres apart, with a private firepit. Cabins come in several different sizes to suit couples, families and multi-family guests. 
Whether you're looking to explore Jasper or simply spend time with loved ones, Pine Bungalows is the perfect option for any traveller. With close proximity to the Jasper townsite, guests have easy access to the park's must-see spots, like Athabasca Falls and Maligne Canyon. 
For those who have explored Jasper or are looking for the perfect place to unwind, Pine Bungalows has you covered. With nearly $2 million invested into the property since 2019, Pine Bungalows has upgraded its cabins, added amenities and the fine-dining gem, Kumama Bistro. 
"For anyone who has visited Pine Bungalows in the past, it looks significantly different," says Tracy Gr ierson, CFO of Pine Bungalows. "We are set up that if you truly want to just spend time with your friends and family by your own fire, beside the river in your own cabin, you can. We have a grocery store, a coffee shop and a restaurant with some of the best food I've ever tried."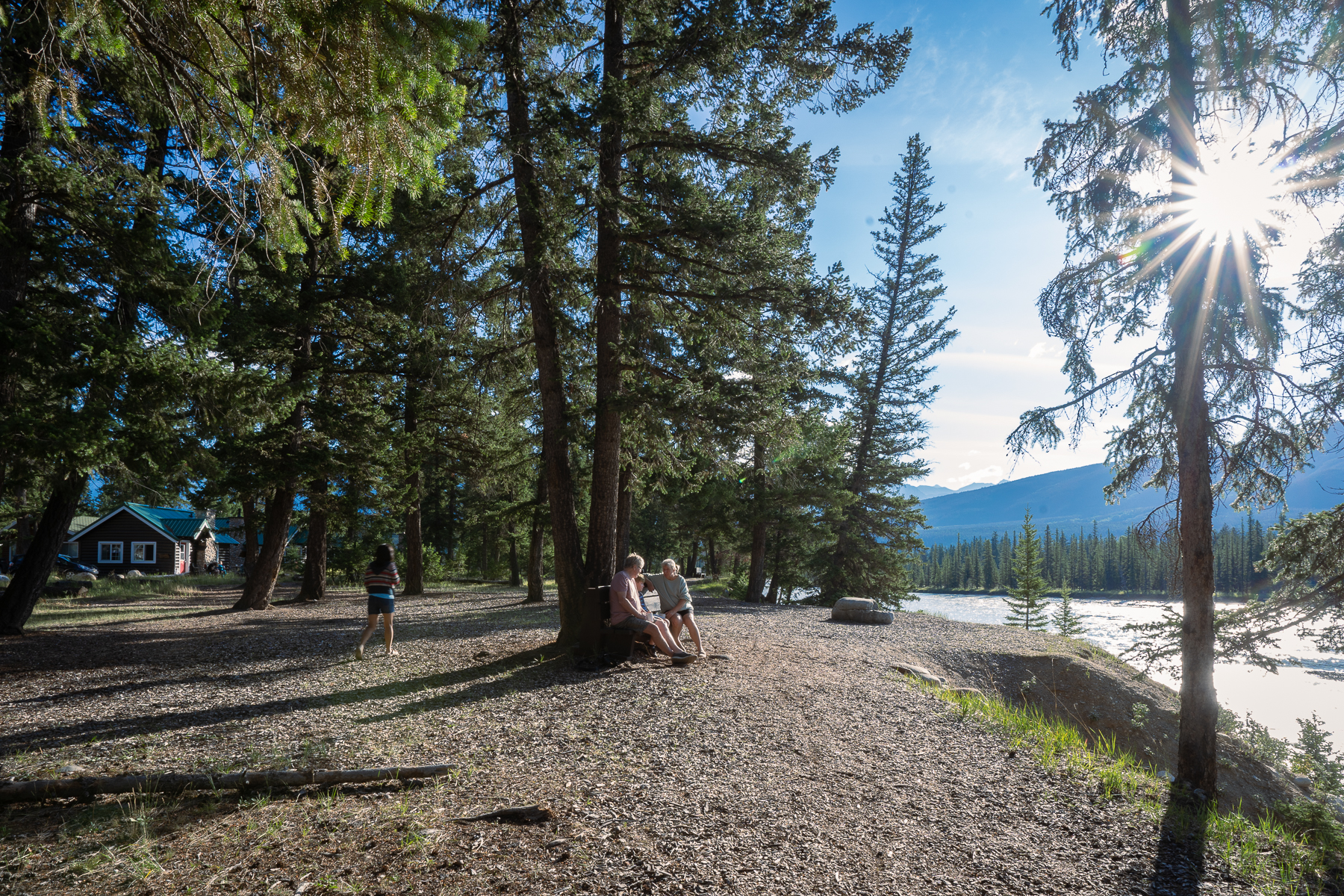 So, if you're coming from the Edmonton area or travelling the Icefield Parkway from Calgary, visiting Pine Bungalows has become one of Jasper's can't-miss locations.
Visit pinebungalows.com for more information. 
HIDDEN GEM ALONG B.C.'S WINE TRAIL
Red Rooster Winery goes above and beyond to deliver an unforgettable wine experience
British Columbia has long been a destination for wine lovers, and for one estate in the heart of the province's wine country, going beyond expectations comes naturally. 
Just outside Penticton on the famed Naramata Bench, Red Rooster Winery is a "must-see" for anyone looking for an incomparable wine experience. Founded in 1990 with its first vintage released in 1997, Red Rooster employs bold winemaking techniques that stand out in a region with more wineries along a single touring route than any other in the Okanagan Valley. 
Surrounded by mountain vistas, beaches, golf courses and hiking trails, Red Rooster's patio overlooks its malbec vineyard and Okanagan Lake. This year's expanded portfolio of wines, including Pinot 3, Carbonic Merlot-Malbec and Sur Lie Chardonnay.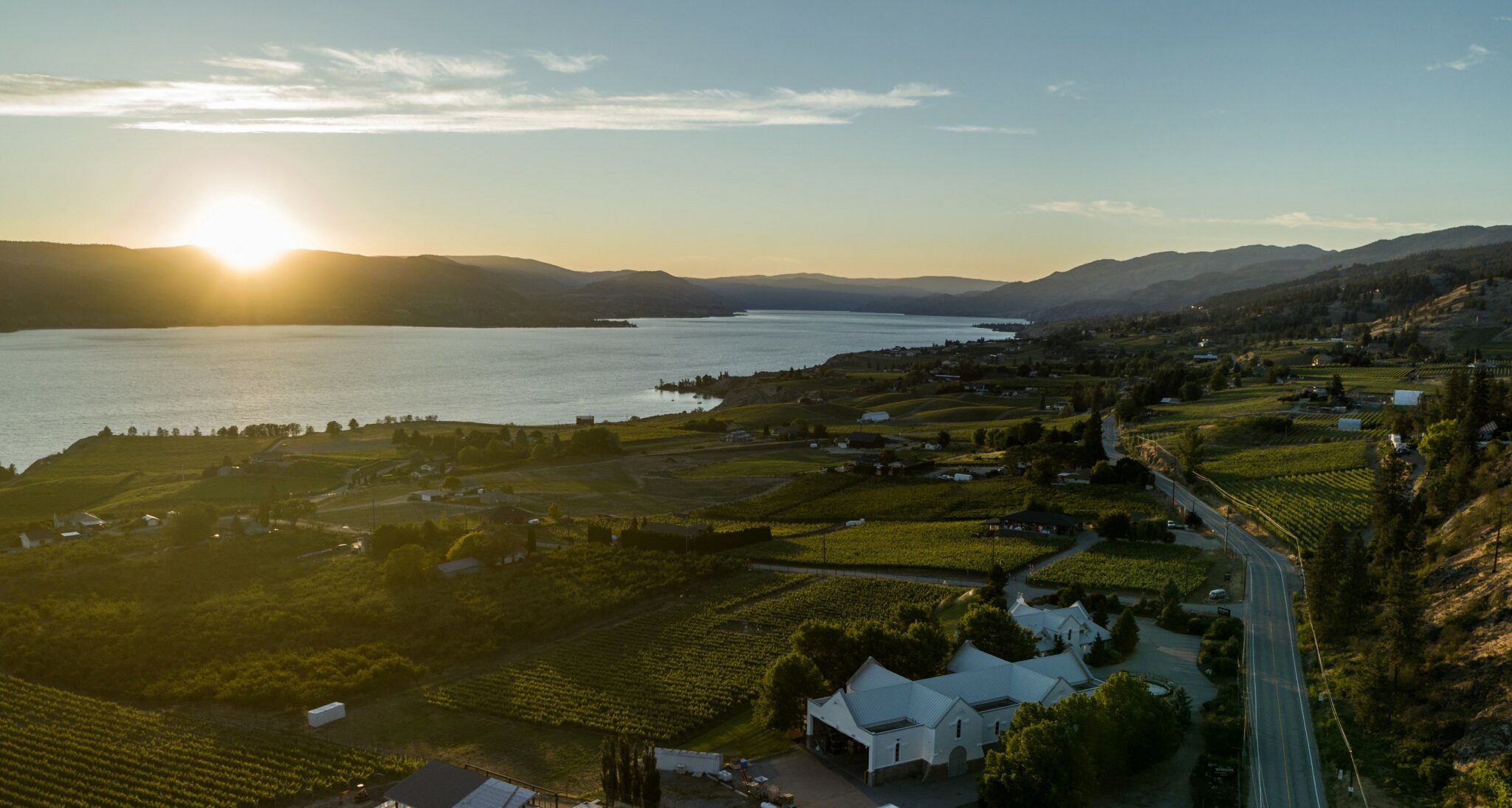 "If you haven't visited us in a while, it's worth checking out," says Red Rooster winemaker Elaine Vickers. "Our intimate seated wine flight experience gives ample time for you to marvel at the view and indulge in our new wines." 
Visitors can choose from four distinct wine experiences, including the Signature option, which focuses on wine education, the Iconic Experience for a wine and food pairing, and Frosé, a fun way to enjoy frozen wine. And, for those looking to spend time with Red Rooster's winemaking team, try the Winemakers Experience. 
To reserve a table at Red Rooster Winery or to become a member of its wine club, visit redroosterwinery.com. 
SURPRISE AND ADVENTURE AWAIT IN COCHRANE
Make Cochrane your next destination with its small-town hospitality and big selection of activities and seasonal fun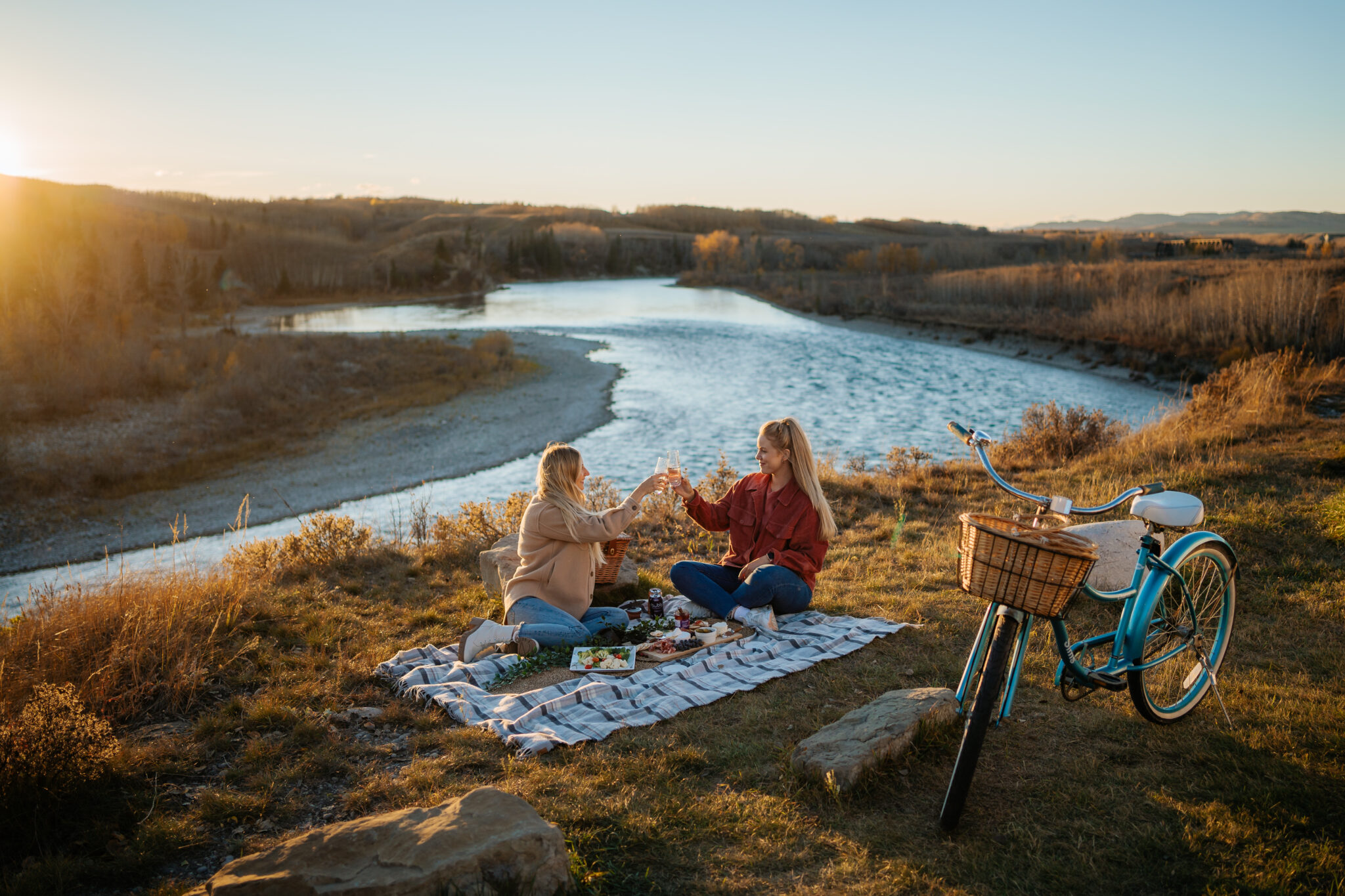 Once a little hamlet and now a lively town, Cochrane has a rich history steeped in western heritage. While Cochrane is often associated with its famous McKay's ice cream, it offers many other surprises and hidden gems well worth a road trip visit.
Hike The Historical Trails
Cochrane Ranche Historic Site features stunning landscapes, rich history and hidden discoveries across its 3.2 kilometres of biking and walking trails. Even more surprises await when you download the Explore Cochrane app, which provides the GPS locations of 13 posts along the trail that act as self-guided historical tour markers. Each post reveals more about Cochrane's history and leads to hidden gems like a 300-year-old white spruce tree.
Picnic In The Park
After a busy day of adventure, visit the local restaurants with options for everything from Indian cuisine to classic sandwiches and pick up a fresh, hand-crafted picnic. Then, use the Explore Cochrane app to find one of Cochrane's amazing parks to enjoy the beautiful scenery while supporting local businesses.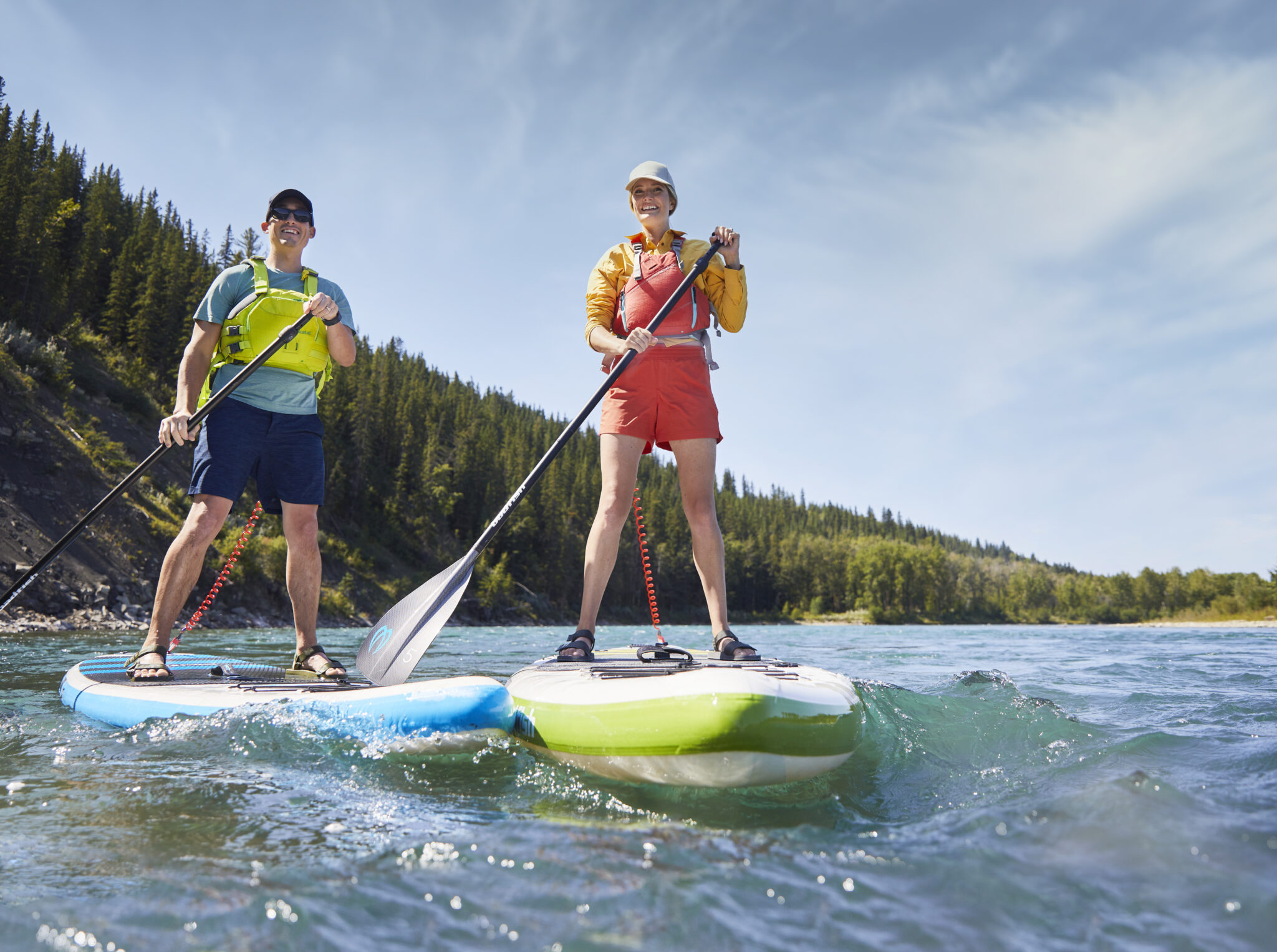 River Rafting And More
Cochrane envelopes a beautiful stretch of the Bow River, an idyllic setting for family-friendly floats or nature watching. Bring your family along for an interpretive trip to learn more about the local and Indigenous history of the land. Afterwards, rent some paddleboards, try your hand at fly fishing or take a scenic stroll along the riverside trails.
For your own guide to Cochrane, visit cochranetourism.ca and download the app at explorecochrane.ca.
FIND YOUR SUMMER (STOP) IN AIRDRIE
Discover local breweries, annual events, family excursions and more. Whether you're visiting for a day trip or just passing through, there's something for everyone.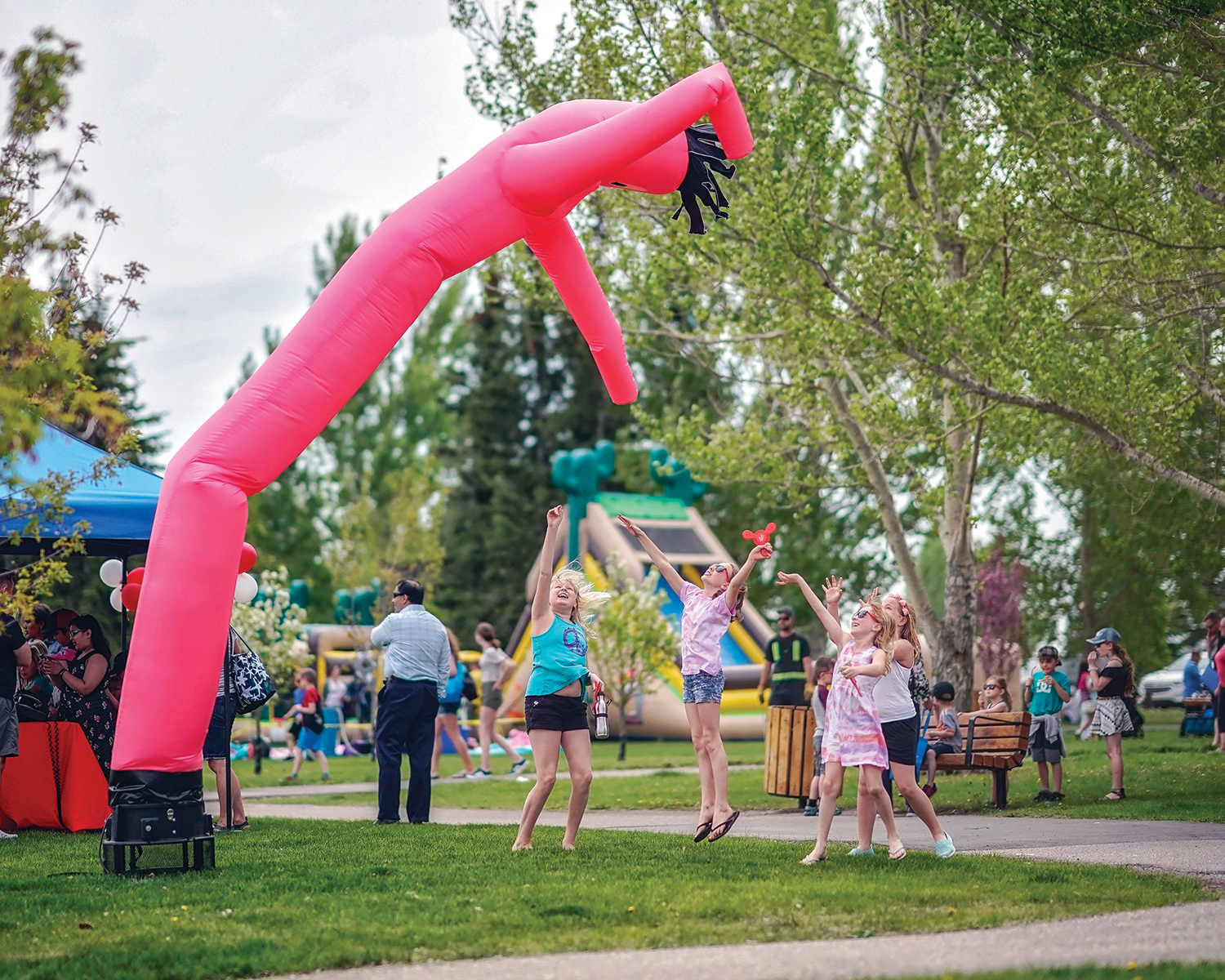 The city of Airdrie is the perfect summer stop for a family day trip or for a break along the way on your holiday road trip. Only 10 minutes north of the Calgary International Airport, Airdrie's location is ideal for any traveller. With an open, accessible, and central position, making Airdrie your home base allows quick commutes to some of our nearby provincial attractions.
Find Your Local Connection
A great way to kick off your visit to Airdrie is with the Airdrie Ale Trail, a self-guided tour of its four local craft breweries. Each brewery offers its own distinct story and experience, including award-winning brews and unique community collaborations. Each stop (and sip) will connect you to Airdrie's local businesses and rich history. Or, if you can't make it to a brewery, pop by any of the 11 local establishments supporting Airdrie's craft beer scene.
Find Your Family Fun
Airdrie also offers excellent family escapes with authentic experiences, including the Airdrie Pro Rodeo, Airdrie Farmers Market for some local goodies, Iron Horse Park mini-train excursions, the famed Airdrie Festival of Lights, and so much more. With affordable attractions and festivals year-round and all age entertainment at Woodside Golf, Rival Axe Throwing, Glitch Gaming Lounge or Shamrock Lanes, planning your next road trip to Airdrie is easy. 
Despite its unprecedented growth, Airdrie maintains that "small-town feel," reflected in its connected community, geographic location, inclusive festivals and vibrant spirit.
See what else Airdrie has to offer as you find your summer destination at www.airdrie.ca/visit. 
DISCOVER STRATHCONA COUNTY
Explore the rural side of Strathcona County, where unique experiences await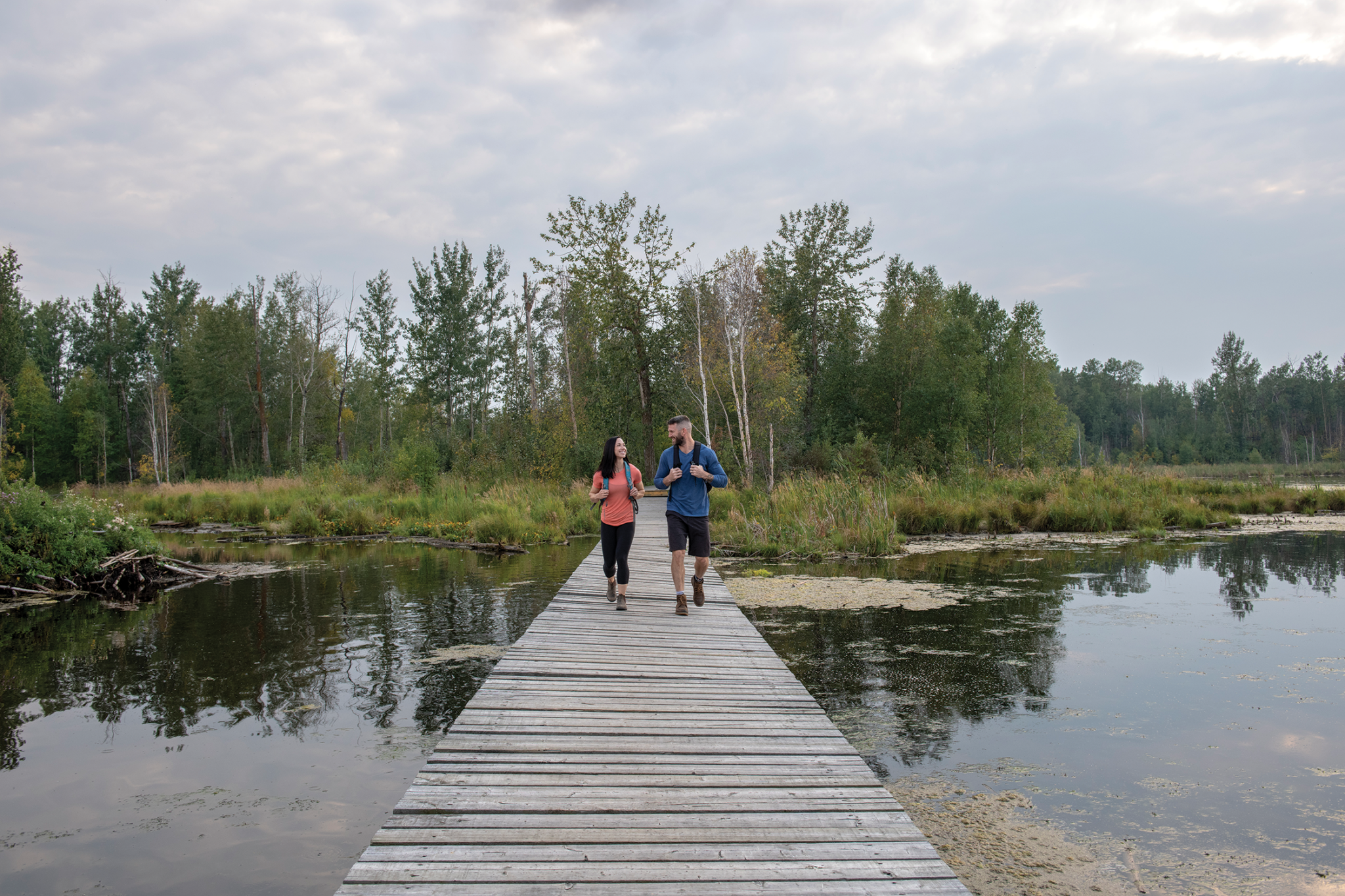 If you love exceptional outdoor adventure and discovering local dining and shopping gems, then mark your next road trip destination for Strathcona County, including its urban centre in Sherwood Park. Whether you're here for a day, a weekend or longer, there's plenty to uncover, from UNESCO sites to one-of-a-kind glamping.
Dine At Local Gems
After a scenic three-hour drive from Calgary, treat your tastebuds to some of the local dining that Strathcona County offers. There are plenty of places to choose from, including pubs with Alberta craft beer, quaint cafés and snacks from one of the area's four farmers' markets. For a local favourite, drop by La Patrona for authentic Mexican cuisine like loaded tacos and slow-braised brisket. Don't forget to order the churros for dessert. 
Enjoy Rural Adventure
Enjoy a break from the hustle and bustle of the city and relax in Strathcona's rural scene. Take a stroll through Strathcona's many walking trails, including its own UNESCO-designated Beaver Hills Biosphere Reserve, which spans more than 1,500 square kilometres of scenic landscapes and is filled with wildlife and walkable trails. When it comes to spending the night, don't think you have to return to the city so soon. Instead, book a night in the Geo Domes at Elk Island Retreat. These cozy geodesic sleeping tents pair nature with comfort. 
Bring Home Something Fun
Want to bring a memento back for your friends and family? Strathcona County has plenty of unique souvenirs. Kreative Kustoms is a one-stop-shop for all things handmade with creative gifts crafted by over 95 local artisans. Or, visit Driftwood Designs for a unique piece of farmhouse distressed decor that will make a great talking piece in any home. 
This content was produced in partnership with the advertiser by RedPoint Media for commercial purposes.