SPECIAL ADVERTISING SECTION
Home Away From Home
From the mountains to the lake, discover the perfect recreational property for your family.
It's no secret that when it comes to recreational activities, Alberta has much to offer. From skiing in the mountains or hiking in the alpine to lazy summer days at the lake, there's truly something for everyone.
After the events of the past year, many Albertans are searching for safe and accessible vacation options and are investing in a recreational property to call their own. Here's why now is the right time to make that purchase — and why these desirable, out-of-town developments should be on your radar.
Embrace the Mountain Lifestyle with Recreational Real Estate in Canmore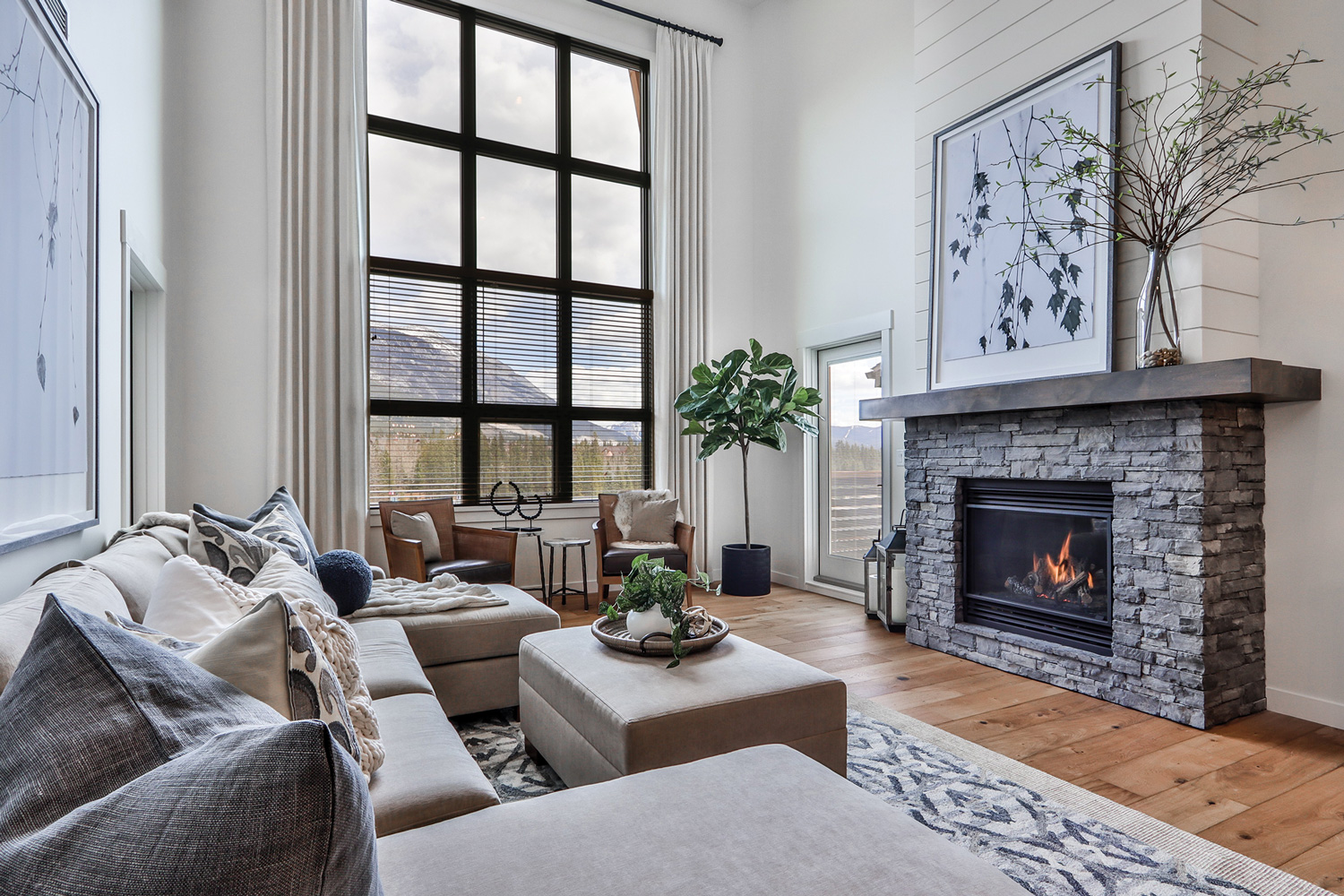 Spring Creek, a 28-hectare, master-planned community in the heart of Canmore, was designed to appeal to all ages and backgrounds — and it's easily accessible from Calgary, making it an ideal home base for balancing outdoor adventure and remote work.
"Just over half of Spring Creek's homeowners are recreational owners, while the other half are either local or have made the decision to make their Spring Creek home their permanent residence, with their city home a convenience for work," says Frank Kernick, president of Spring Creek Canmore.
Here's why so many recreational buyers are deciding to call this welcoming community home.
A Sanctuary Steps from Downtown Canmore
Spring Creek is tucked between two babbling creeks, breathtaking views of the mountains are impossible to miss, and the community boasts over seven kilometres of trails. Here, the mountains are residents' playground, with Spring Creek's layout and design supporting an alpine lifestyle. Each Spring Creek building has bike parking and storage, ideal for mountain-bike lovers, as well as a hot tub for soaking tired muscles after a day of adventuring. Residents can also unwind with a drink on one of the community's incredible outdoor patios: the Stirling Lounge at the Malcolm Hotel and the Mineshaft Tavern are both in the heart of Spring Creek, overlooking Canmore's gorgeous mountain vistas.
But this inviting mountain neighbourhood isn't remote — it's only steps from downtown conveniences. Spring Creek is just a short walk to Canmore's Main Street and its variety of shops, restaurants and amenities, and an even shorter walk to Elevation Place, Canmore's indoor pool and recreation facility.
An Inclusive and 
Close-Knit Community
Whether returning to Spring Creek after a few weeks or a few months away, all property owners feel like they're coming home.
"Everybody feels like they belong here," says Kernick, adding that the community values connectivity and neighbourliness. Spring Creek has an active property owners' association. While they've had to get creative to maintain connectivity during the pandemic, homeowners are looking forward to returning to the group hiking, biking and skiing trips and special events like an annual block party and wine samplings that the association planned.
"I always wanted Spring Creek to be a community with life in it all the time, all year long," says Kernick. "The events that bring us together have had to evolve over the past year, but our community spirit has grown stronger than ever."

Spring Creek Has it All
Spring Creek has urban amenities right at its core, including a market and liquor store. When complete, Spring Creek will offer housing options to meet a range of budgets. Buyers can choose between townhomes, single-family homes, multi-family homes and condos. There are options to fit different lifestyles: Airbnb is available for a limited number of condos, and Spring Creek has one assisted living building, Origin at Spring Creek, for seniors 65 years old.
"Spring Creek is planned for all ages and all stages of life," says Kernick.
Additionally, the environment is a priority here. All Spring Creek buildings have geothermal heating and cooling systems. This is just one of the many sustainability programs in place that resulted in Spring Creek achieving Platinum standing as the first Built Green Community, a new program for 2021 from Built Green Canada.
Welcome to Lake Life: Why Now is a Good Time to Buy at CottageClub Ghost Lake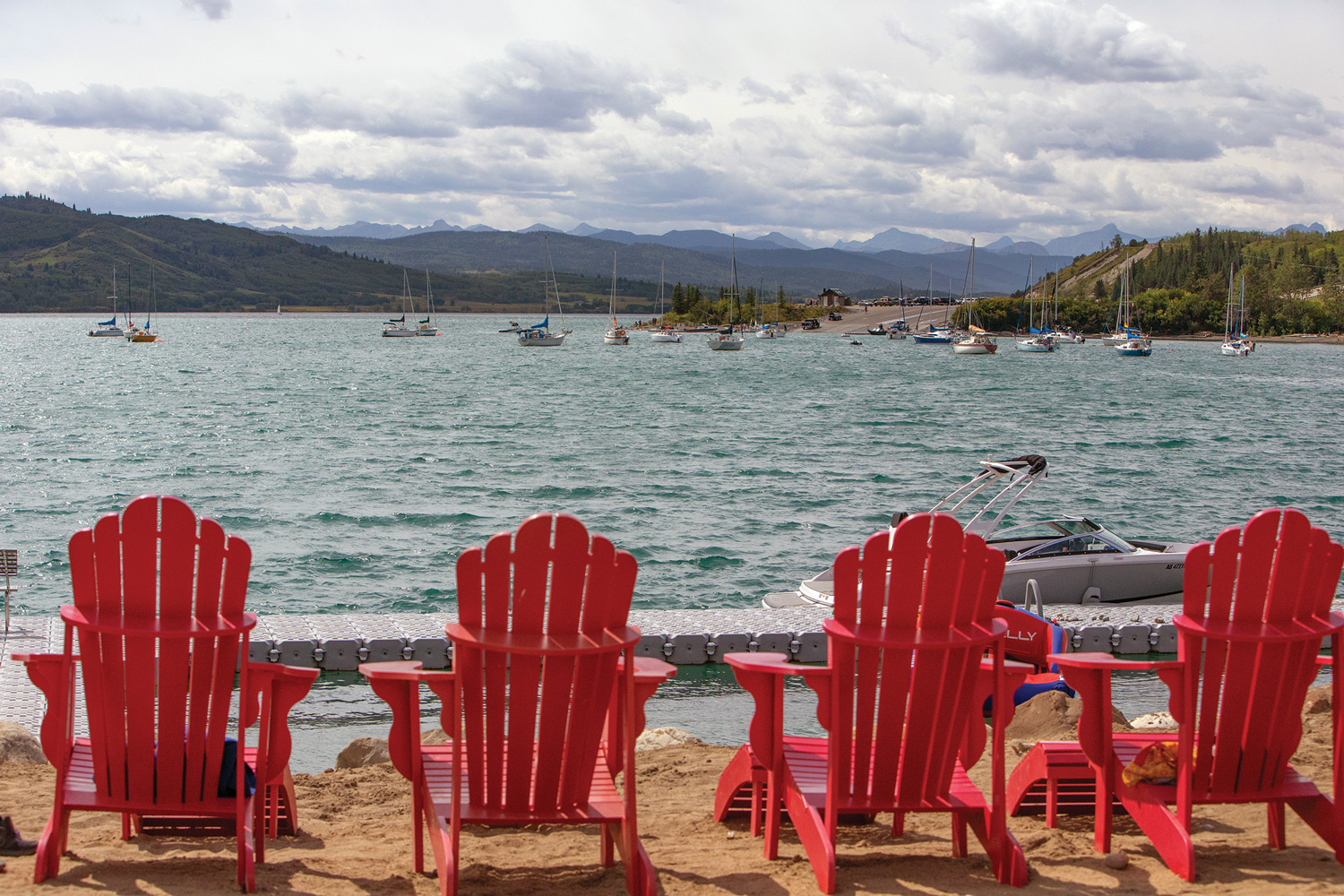 Despite COVID-19 — or because of it — the recreational property market is heating up. The 2021 RE/MAX Recreational Property Report stated the average sale price was anticipated to rise up to 30 per cent in some recreational property markets.
This echoes the 2021 Royal LePage Canadian Recreation Property Report, where 91 per cent of recreational real estate experts reported that demand continues to outpace supply and forecast a 15 per cent increase in house prices for recreational property.
"We are selling lots to families who are being priced out of areas like Invermere, Sylvan Lake, Okanagan and even Ontario cottage country," says Don Stengler, project manager, CottageClub, who has launched the popular lakeside community's final phase. The CottageClub community is located between Banff and Calgary, just minutes from Canmore on Highway 1A along the shoreline of Ghost Lake, an 1,866-acre freshwater lake with amazing views of the Rocky Mountains, the Bow and the Ghost River.
Starting at $219,000, fully serviced cottage sites in the final phase at CottageClub range from 4,600 to 7,300 square feet with no building commitment, including some walkout lots.
"There's really nothing like it in the province," says Stengler. "With the location, amenities, the building flexibility and the security of a family-friendly atmosphere, CottageClub is a throwback to the good old days when kids wandered around, played and biked freely."
The 92-acre gated community includes a private boat launch, tennis and pickleball courts, and a rec centre and dining hall. Ghost Lake offers swimming, boating, windsurfing, waterskiing, and the community has multiple beaches with hammocks and several parks and playgrounds.
CottageClub is a master-planned development from Lamont Land, a land developer since 1991 with a reputation for innovative planning solutions. For more information, visit cottageclub.ca.
This content was produced in partnership with the advertiser by RedPoint Media for commercial purposes.