SPECIAL ADVERTISING SECTION
Navigating the New
Throughout Calgary, new neighbourhoods and residential builds are adding to the city's landscape, improving liveability and broadening opportunity for potential homebuyers.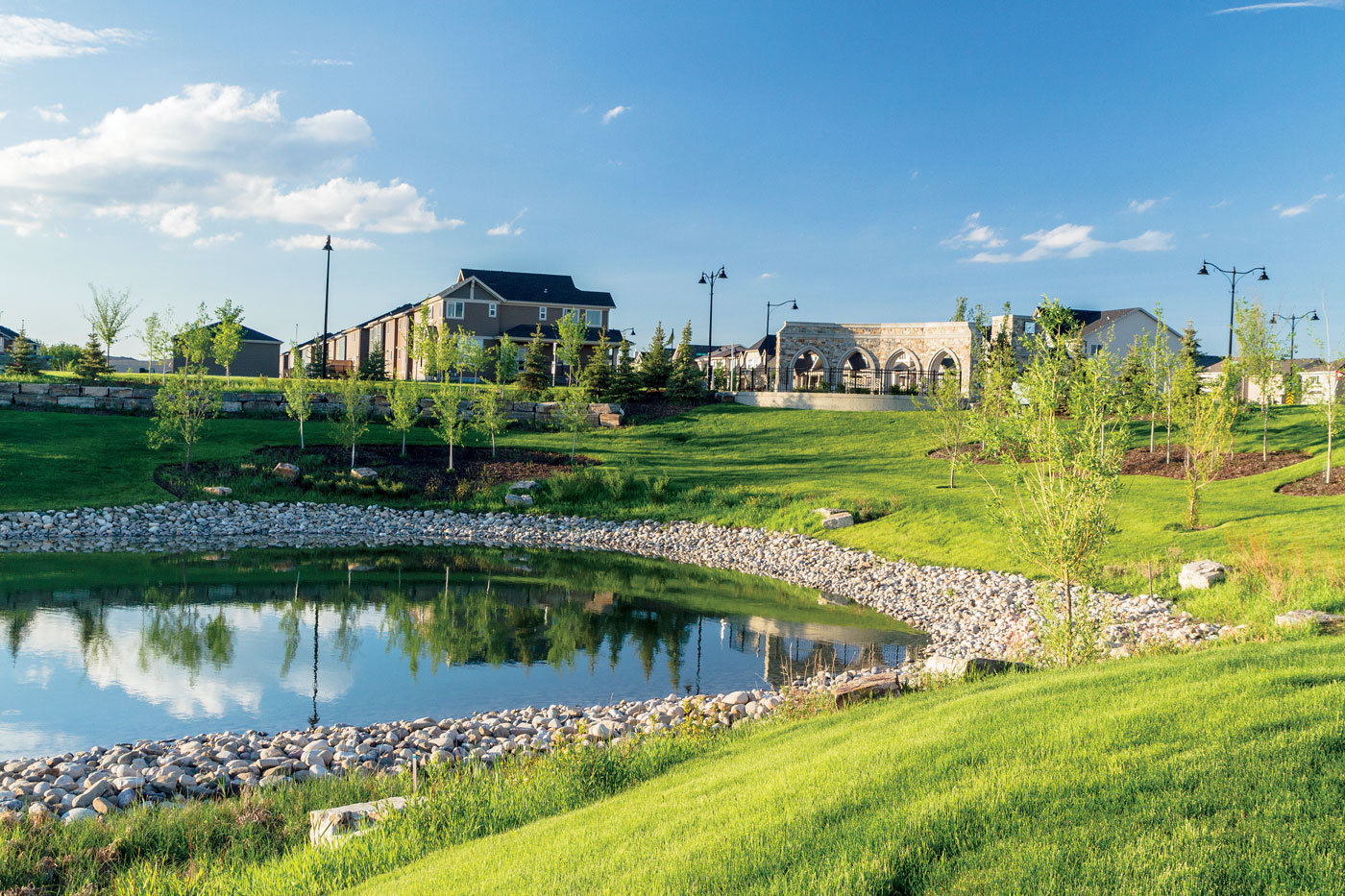 As Calgary continues to grow and change, so, too, do the opportunities for prospective homebuyers to find a neighbourhood that meets their needs, budget and lifestyle preferences. Builds throughout the city are breaking the mould and creating unique experiences, mixing innovative approaches with established comforts and amenities. Whether being close to nature tops your list of must-haves, or you want more of an urban feel, with retail and fine dining options at your doorstep, Calgary homebuyers can find what they're looking for within many of the city's newest neighbourhoods and developments.
Seeking Balance in the South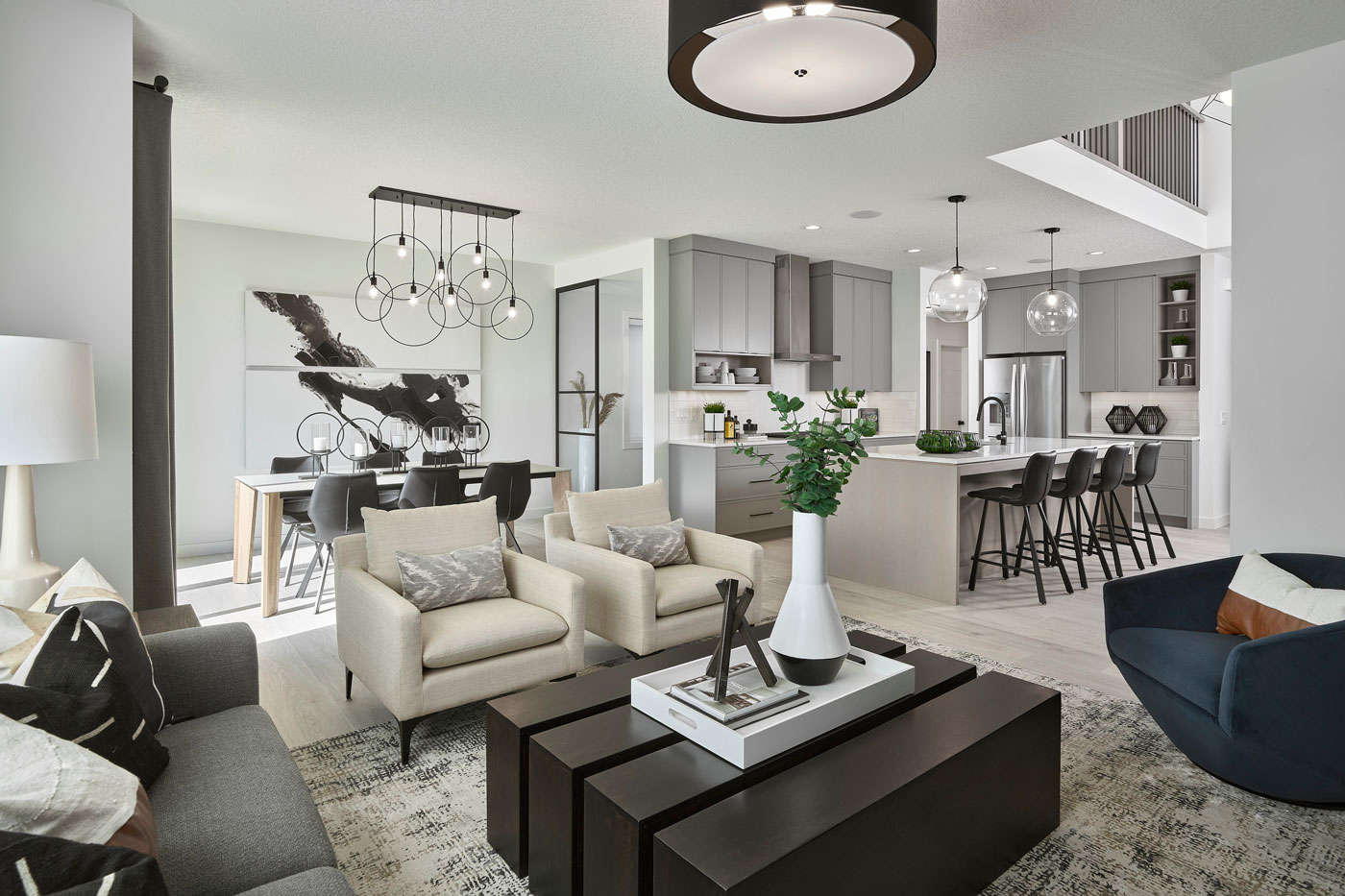 When it comes to finding a neighbourhood that inspires a balanced lifestyle, prospective homebuyers are often looking for a place that offers easy access to both natural spaces and convenient services. Situated on the city's southern edge, Legacy has become a welcome addition to the Calgary landscape thanks to its unique environment and growing amenities.
Well-removed from the busy energy of the inner city and in tune with the outdoors through pathways, parks and ponds, Legacy also offers close-by shopping and food options — which are set to grow even greater with the completion of more than 800,000 square feet of retail space in the near future.
Construction of Phase 39 is also now underway in the community, making opportunities for home-site selection abundant as Legacy moves closer to completion.
"This is when you're going to have the best selection of home sites to choose from," explains Ariana Kelly, marketing manager with Calbridge Homes. "If you have some must-haves for the location of your home, the earlier you start the process, the better the chances you have to find exactly what you're looking for."
Calbridge offers seven models ready for construction in Legacy's new phase, each one displaying intentional design and a deep commitment to environmental responsibility through efficient features like triple-glazed windows, dual zoned furnaces, optimum basement walls and more. The Fusion, Calbridge's latest model, is exclusive to Legacy, and it exemplifies the builder's attention to detail, with functional, spacious and naturally flowing floorplans, plus options in flooring, countertops, ensuite features and more through the CB Collective Series.
Prospective homebuyers can head to Legacy to get a feel for the unique neighbourhood and see The Fusion first-hand at Calbridge's newly opened showhome.
Closer to the Core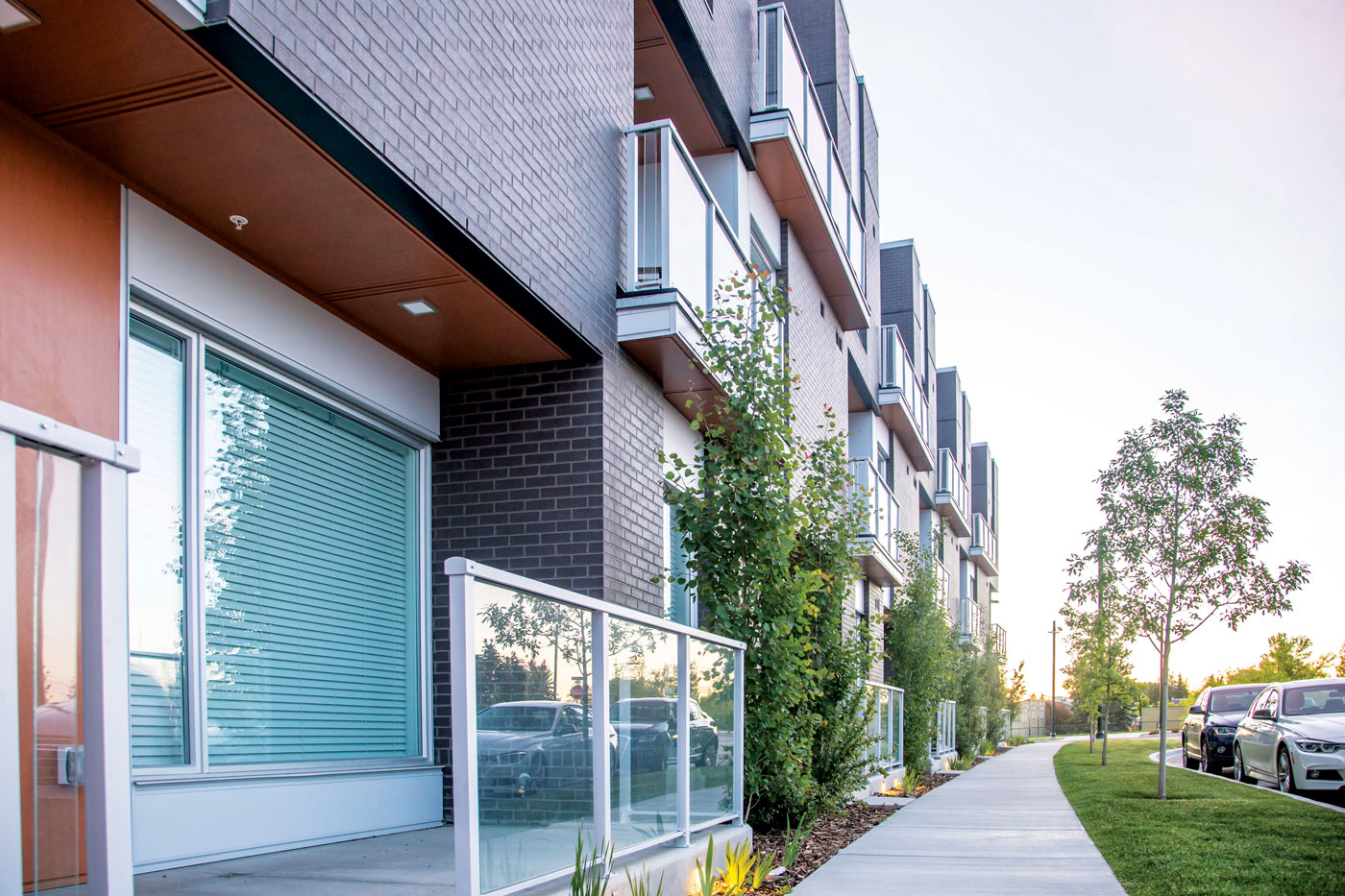 For those seeking more of an inner-city lifestyle, Calgary's new University District is an invigorating place to be.
Just northwest of the University of Calgary, the University District began its transformation in 2017 through work from the University of Calgary Properties Group (formerly West Campus Development Corporation). Envisioned as a complete, vibrant and sustainable area, the University District has quickly progressed to become Calgary's best-selling urban community for the past two years, revealing Calgarians' desires to be part of something new and exciting in the inner city.
A short trip from downtown or onto Highway 1, the University District's centralized location offers unprecedented access to explore Calgary and beyond. Within its boundaries, there's plenty to explore as well — recently, retail partners in Save-On-Foods, Denim & Smith Barbershop, Pet Planet and Curious Hair Skin Body opened up shop.
"No matter where people are living in the University District, they can count on being within walking distance to a variety of retail stores, restaurants and services, as well as ample parks, green space and playgrounds," says University of Calgary Properties Group president and CEO James Robertson. "Our proximity to the University of Calgary, Foothills Hospital and Alberta Children's Hospital is also allowing us to attract world-class talent to live and work in our city. We are proud to be part of creating a bright, vibrant and mindful community."
Robertson says more exciting things are on the horizon — including additional residential developments, an ALT Hotel and a central plaza lined with restaurants and retailers. Building from a foundation of its one-of-a-kind location and already thriving developments, the excitement surrounding the University District continues to grow.
Next Generation Community Living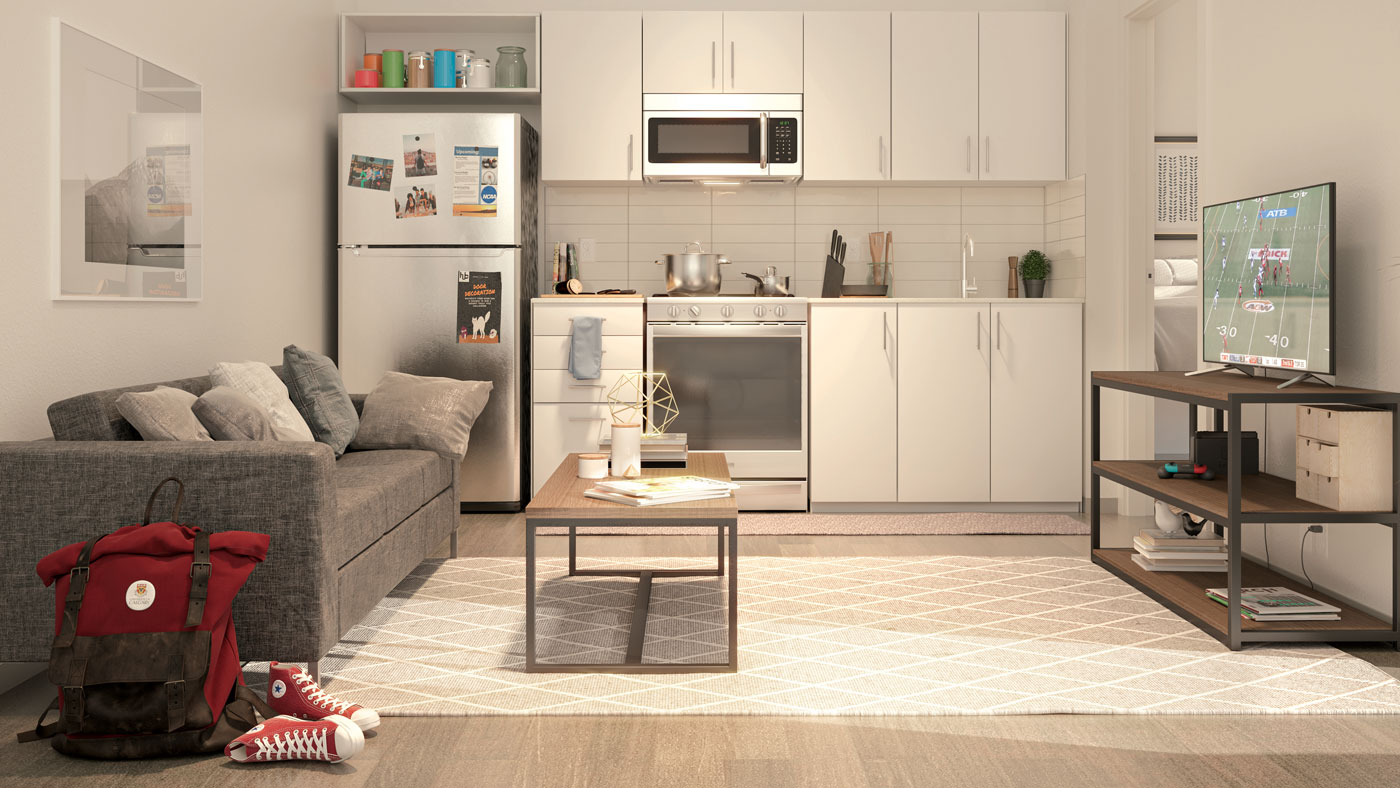 Near the other side of UCalgary campus on 16th Avenue NW is The Hub Calgary, the latest project from Centurion Property Associates Inc. and tailor-made for student and young professional living.
As a new generation of students and young professionals emerge, priorities in accommodations are beginning to shift. According to Centurion's associate vice president of marketing and call centre operations Sarah Stewart, research has shown that Gen Z puts an increasing emphasis on authenticity — craving the ease of technology in paying rent or making maintenance requests digitally, but still valuing having someone at a front desk to greet you hello.
Consisting of 486 rental units in the 28-storey tower, including single bed studios along with two- and three-bedroom suites, The Hub Calgary is looking to cater to the preferences of the Gen Z demographic. Suites are fully furnished with contemporary furniture, XL beds, smart TVs, programmable temperature controls in bedrooms and more. It's all a part of what Centurion describes as "next-generation community living."
"We took 10 years of learning in our other student housing communities [in Ontario and Quebec], took what works and really applied it to The Hub," says Stewart. "We understand the student market and the needs of students versus a traditional, multifamily style resident."
Best of Both Worlds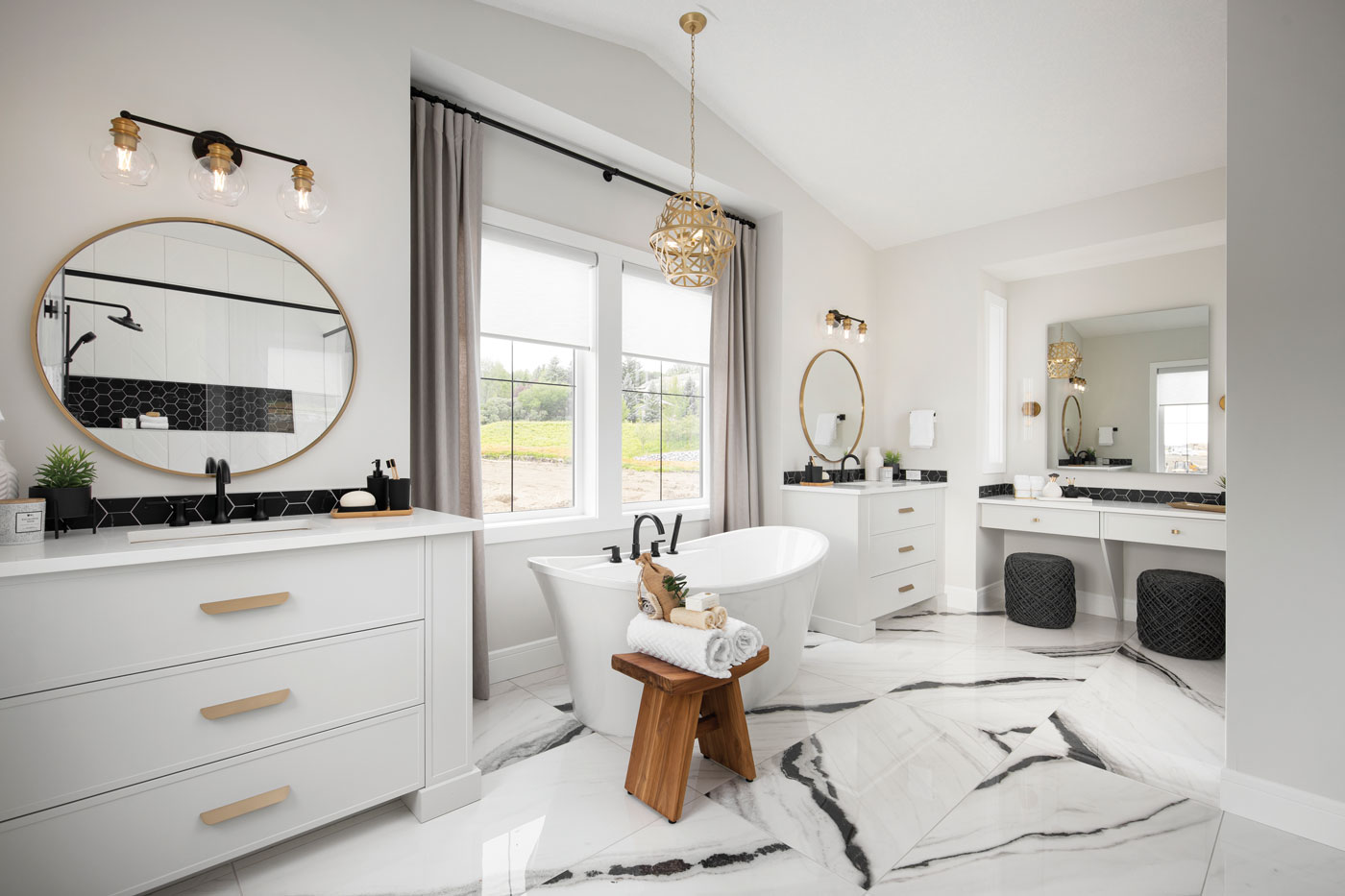 While there's no discounting the excitement of purchasing a home in a brand-new community, the prospect of moving into an area that might take time developing into its full potential can be too daunting for some homebuyers. Some Calgary builders have helped to address this by constructing new developments right in the heart of well-established and beloved communities.
Look no further than Enclave at the Hamptons in the city's northwest for an example of how a fresh addition to an existing community can give buyers a chance to build their perfect-fit home within a long-admired, amenity rich neighbourhood.
According to Shane Homes general manager of sales and marketing Melanie Gowans, the development creates a comfortable freedom both in its customizability and location.
"Enclave at the Hamptons offers the opportunity to build exactly what you want," says Gowans, adding that the established surroundings add even greater appeal. "You don't have to wait for amenities, they are already in place. And you're not living in a construction zone for years."
Developed around the Hamptons Golf Club, Enclave came together after two holes on the course were moved, resulting in lots that allow buyers to enjoy infill-type benefits, with schools, shopping and major roadways all nearby. Now building in the development's second phase, Enclave at the Hamptons is continuing to add new value to the surrounding community 30 years after the Hamptons itself was first developed.
Another example of a rounded, best-of-both-worlds approach is The Parks of Harvest Hills. This north Calgary development by Cedarglen Homes combines the benefits of an esteemed area with the perks of a brand-new build.
Containing ample walkable parks, green spaces and an extensive path network, the community nestled within Harvest Hills is just a stone's throw from amenities at the Country Hills Town Centre as well as major roadways like Deerfoot Trail and Stoney Trail.
Cedarglen marketing coordinator Janelle Twomey says the development was built with the intention of adding to the area in a meaningful way.
"We worked really closely with the City of Calgary, as well as existing residents in the area, to make sure that we were bringing something of value to all of the surrounding communities," says Twomey, noting the construction of Harmony Park as one of the inspiring initiatives by Cedarglen. "Even though it's a new community, we're building a lot of amenities that the existing homeowners and the nearby communities can use."
Boasting access to outdoor recreation features like tennis courts and playgrounds in Harvest Hills Park and Harmony Park, plus builds that accommodate prospects of aging-in place and sharing space with multiple generations of family, The Parks of Harvest Hills is a forward-looking endeavour that can be enjoyed to its full potential today.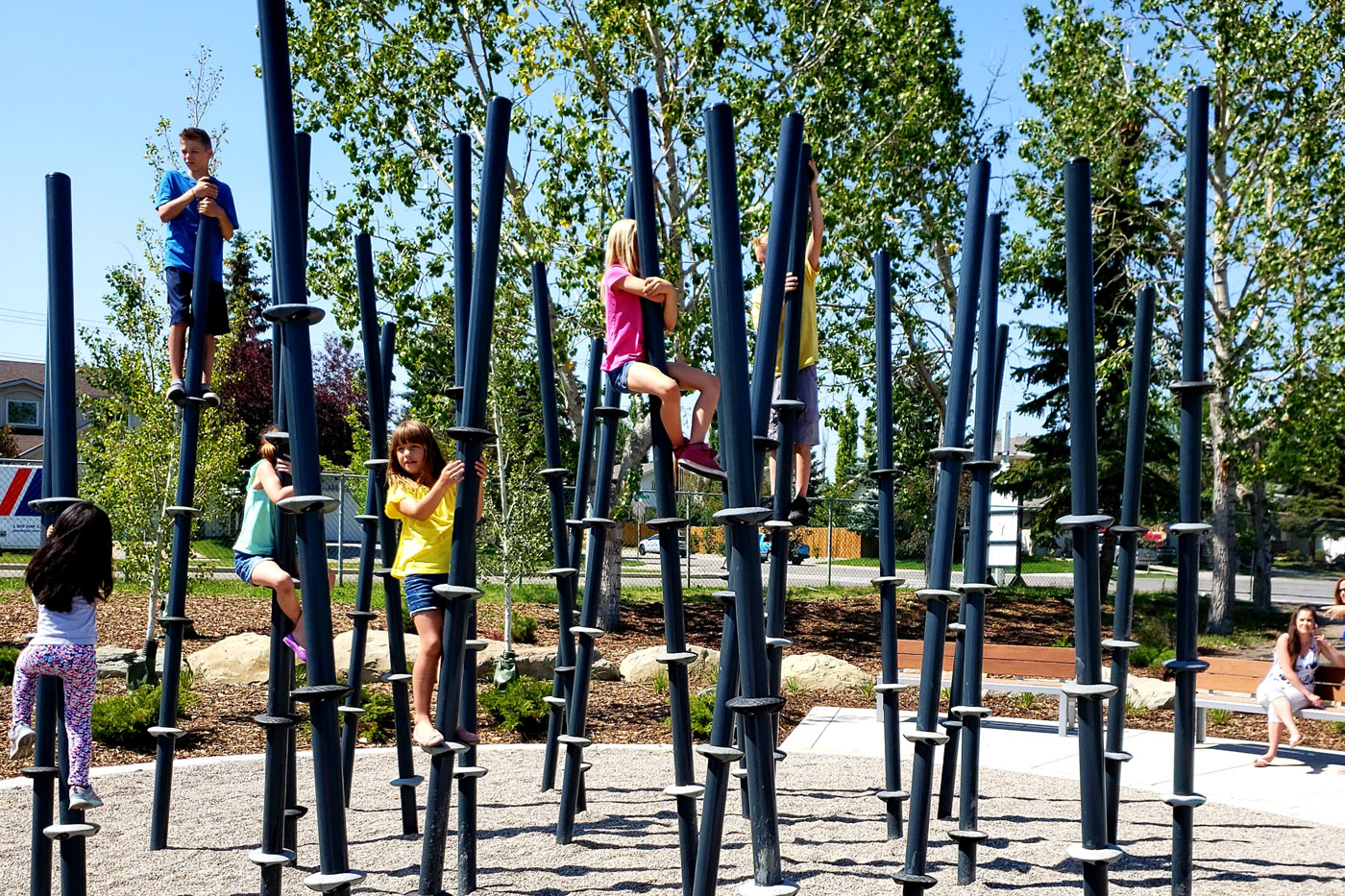 Fostering Community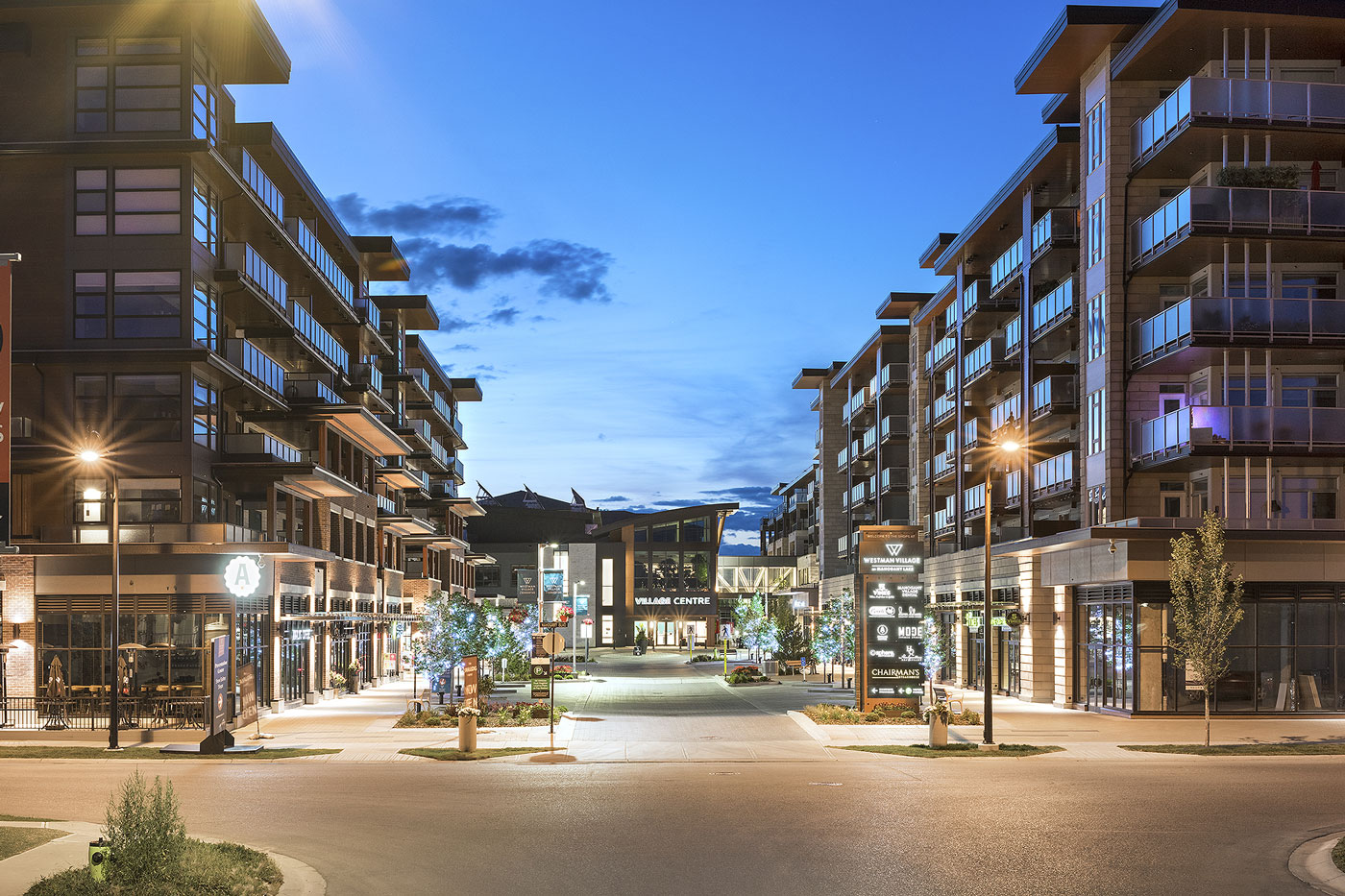 Regardless of where homebuyers decide to settle, finding ways to make a community feel like home is of the utmost importance. While the warmth of true community can't be faked, it can be fostered by bringing together diverse residents in a location that is purpose-built to feel fresh and exciting without sacrificing comfort.
Now an integral part of Calgary's growing south, Mahogany shows how a new neighbourhood can quickly become an established and welcoming environment through hosting some of the city's premier retail and dining experiences while also making efforts to enhance community throughout.
Largely contributing to its growing reputation is Westman Village on Lake Mahogany — a resort-style community from Jayman Homes built to accommodate residents in five distinctive lifestyle complexes, along with high-level local retailers and restaurants.
Options include flexible rentals at the Lyric lifestyle complex, lakefront options at Calligraphy, luxury condos at Reflection, 55+ active living within Odyssey, and independent senior living at the Journey Club. The range reflects a desire to create a diverse community where interaction is encouraged between residents.
"We saw an opportunity to do something really special," says Wallace Chow, executive vice president in charge of Jayman's multifamily division. "We feel it's very important for people to connect with each other through the generations and understand what makes a community."
Along with connection, Jayman aimed to bring the appeals of inner-city living to the suburbs while maintaining a sense of security. Westman Village has welcomed residents along with visitors from surrounding neighbourhoods to stop in for a latte at Analog Coffee, stroll the boardwalk along Calgary's largest manmade lake or enjoy a steak dinner at the acclaimed Chairman's Steakhouse.
The ambitious development is now nearing completion, with the last phase set to open this November. Now more than a decade past its launch, Mahogany has earned a reputation as an established, vibrant community, thanks in large part to Jayman's approach at Westman Village.
A Streamlined Experience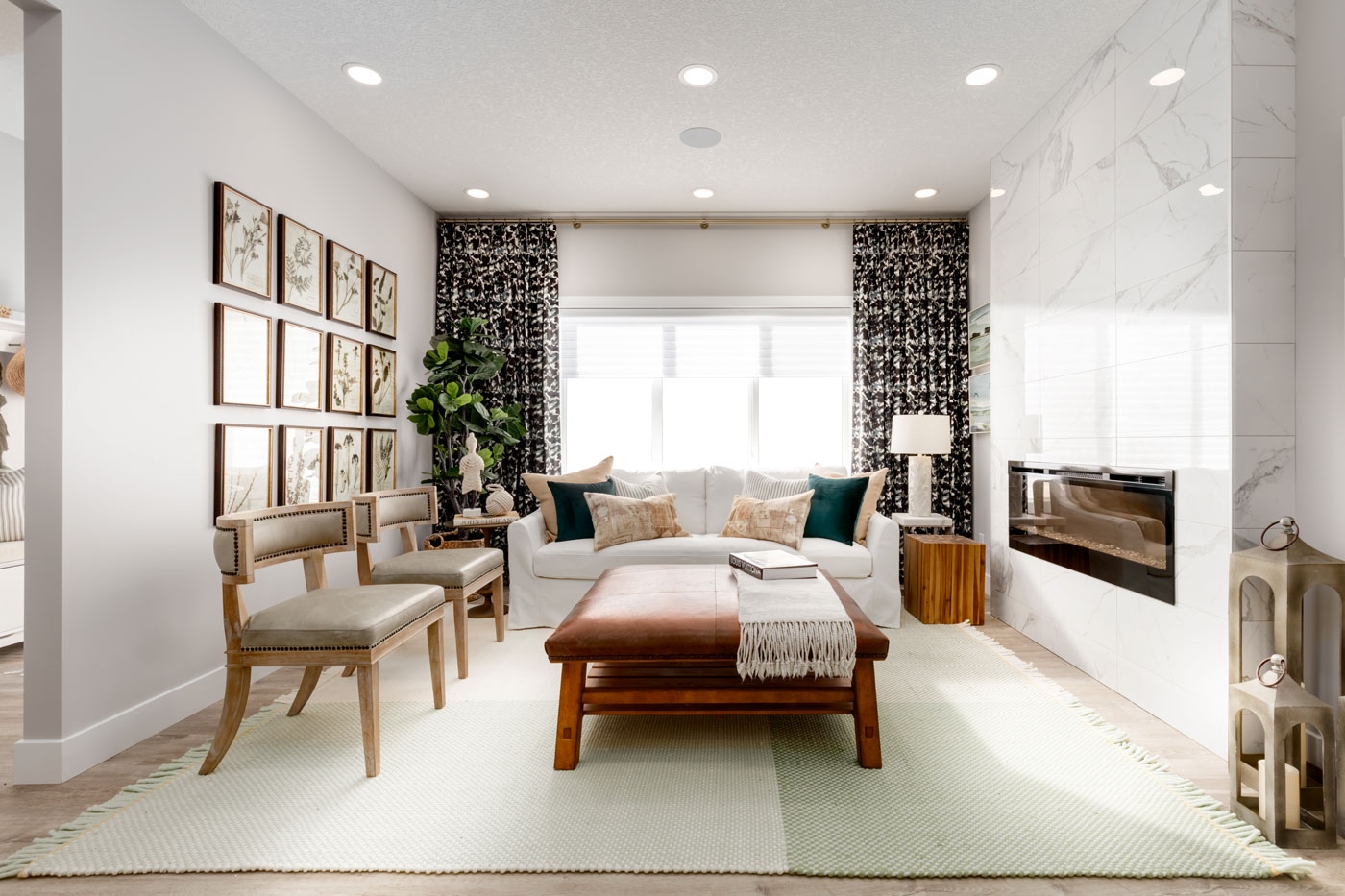 Along with the changes to Calgary's landscape, innovation around purchasing a home is also burgeoning within the city.
Excel Homes has worked over recent years to streamline home purchasing, doing away with complexities like navigating unclear pricing, mortgages, legal fees and moving-in dilemmas — and, in the process, tailoring the experience to fit buyers' needs.
"Some people are simply just overwhelmed by the entire process," says Excel Homes' marketing manager Kristina Plank. "We're here to guide, we're here to help and we're here to make it the best experience possible."
Excel has rolled out a variety of initiatives to "simplify your journey home," including online price transparency, which allows potential buyers to choose a lot and model, customize the floorplan and get a price quoted online. In addition, Excel has partnered with digital mortgage broker Ownest Financial for fast approval, Boyce Law to cover legal fees (not including disbursements), professional designers to help decorate through pre-selected interior packages and move-in concierge Virtuo to coordinate everything from transferring utilities to getting moving boxes.
Through available lots, which perfectly fit their revamped line of laned homes in Carrington, Mahogany, Livingstone and more, Excel's efforts in innovating the homebuying process makes finding your place in an emerging community a streamlined, made-to-fit experience.