SPECIAL ADVERTISING SECTION
Top Renovation and Design Tips for 2021
From creating a home office that inspires productivity to finding the perfect paint colour to boost your mood, local experts share their tips for optimizing your space.
With the onset of the pandemic, Calgarians are spending more time at home than ever before, which means it's easy to focus on those lingering home issues you've been meaning to fix with the perfect reno — but just haven't gotten to yet. If anything, the last year has proved that a kitchen table is a less-than-ideal office space, a too-small living room can cause conflict and beige and grey tones throughout the whole house aren't doing anything to lift spirits.
Here, local experts weigh in on the latest renovation and design trends for 2021, so you can create the home of your dreams.
The Year of the Perfect Home Office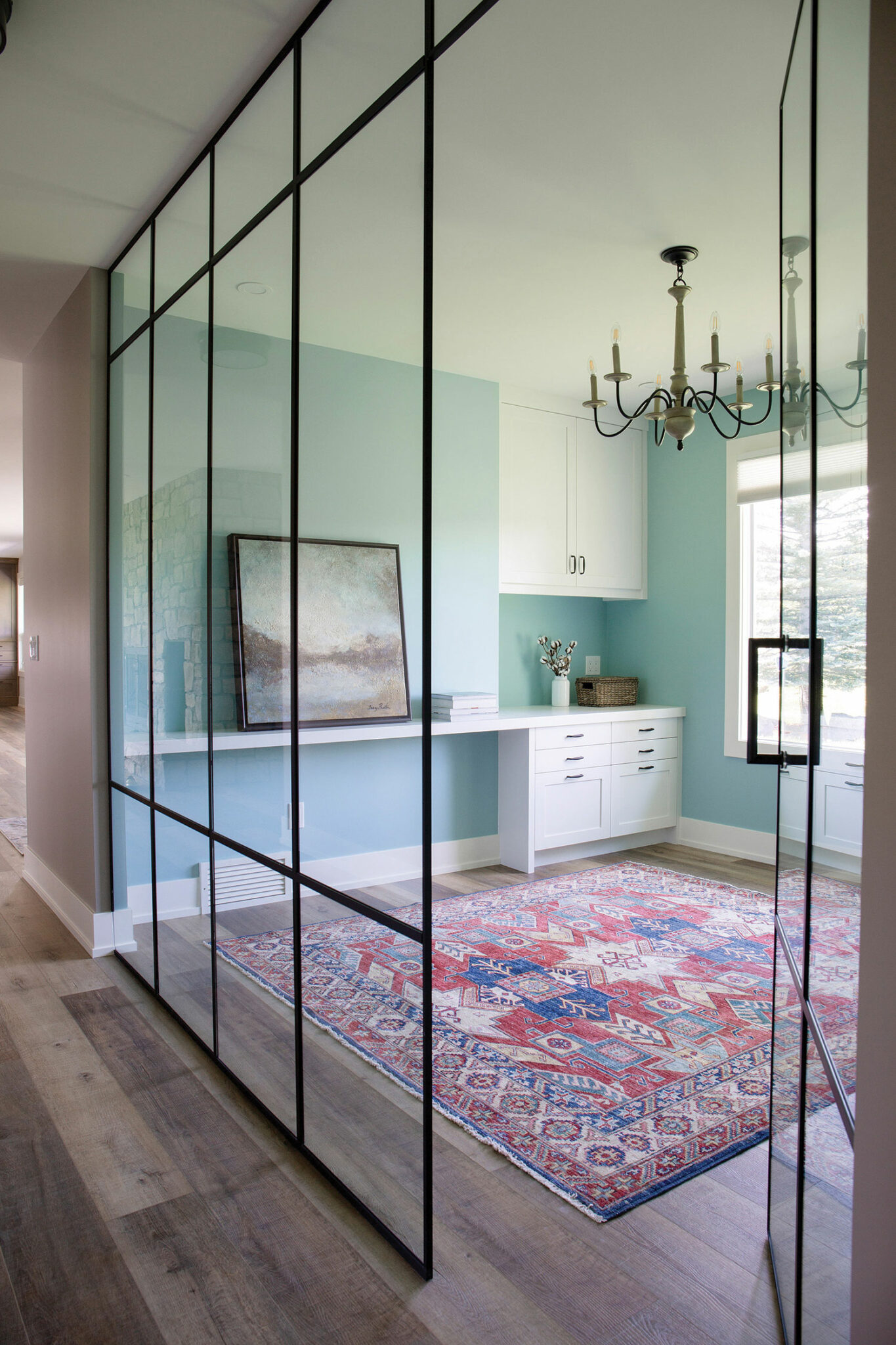 The last year has led to a lot of lifestyle changes, including having to reconsider how our homes function; for many, homes are no longer just places to unwind and relax. Neil Bailey, visionary and owner of the renovation and design company LD&A, says many Calgarians are now rethinking how to elevate their homes to adapt to changing circumstances and become better multi-functional spaces.
"We help our clients optimize every inch of space. We help them see past how their home has always been and focus on how it could be," says Bailey.
In particular, as more Calgarians than ever are working from home, many are seeing the benefits of an improved home office. In fact, 2021 may just be the year of designing the perfect home office. Lindsey Tsang, design lead at LD&A, has noticed several design trends as more Calgarians create dedicated home offices that inspire productivity and focus. Coming off the heels of 2020, Tsang is seeing more homeowners incorporating bold colours.
"There's desire to add excitement through paint, wallpaper, furniture, or even cabinetry. For the past several years, colour trends went in the opposite direction: rooms were much more grey or neutral. Your home office isn't your living room or bedroom, so you can be a little bit fun with it," says Tsang, adding that now is the time to add pops of your favourite colour instead of opting for a taupe or beige.
Adding house plants to the home office is another popular office design trend this year.
"Incorporating plants into the office redesign — or even just adding inspiring items from travels or photographs — is a nice way to keep the space feeling really comfortable so that you can focus and work," Tsang says. "Don't be afraid to decorate your home workspace as you would your office away from home."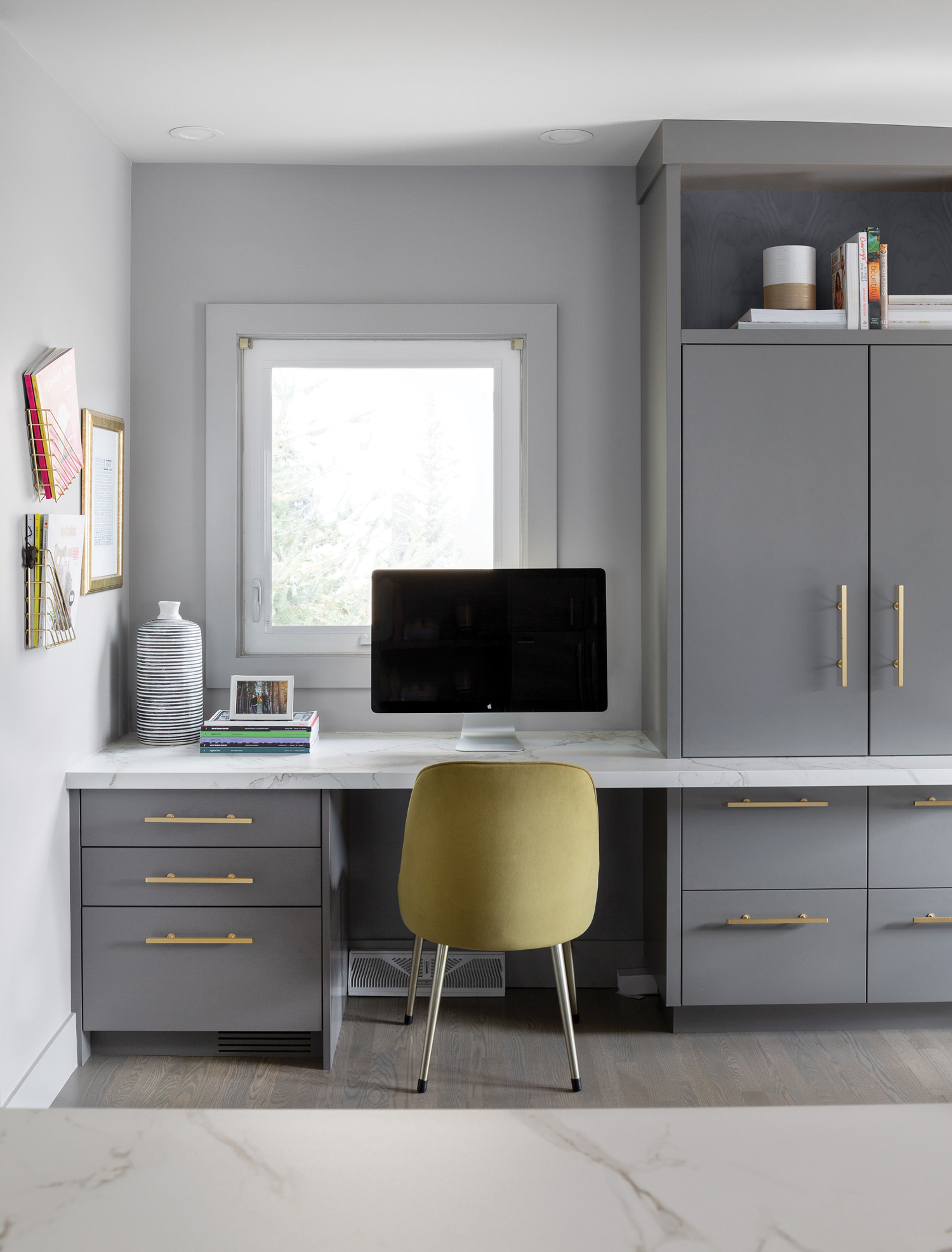 As well as building an office around windows and natural light where possible and focusing on adding warm task lighting, creating the perfect home office in 2021 also involves considering adaptability and flexibility. For Calgarians living in smaller spaces where a home office has to act as a multi-functional space, this is especially true. As such, Tsang suggests clearly dividing spaces for productivity.
"It is important that when you are done work, you can put it out of your mind. Having a partition that can slide in front of your workspace can be an interesting decorative element in a room and provide that visual break," says Tsang. "You can get creative with a metal trellis or even a piece of artwork."
Regardless of how much space your home has, Tsang says it's more than possible to design an office that is both a productive place to get work done and a comfortable spot to unwind.
More Space, Less Mess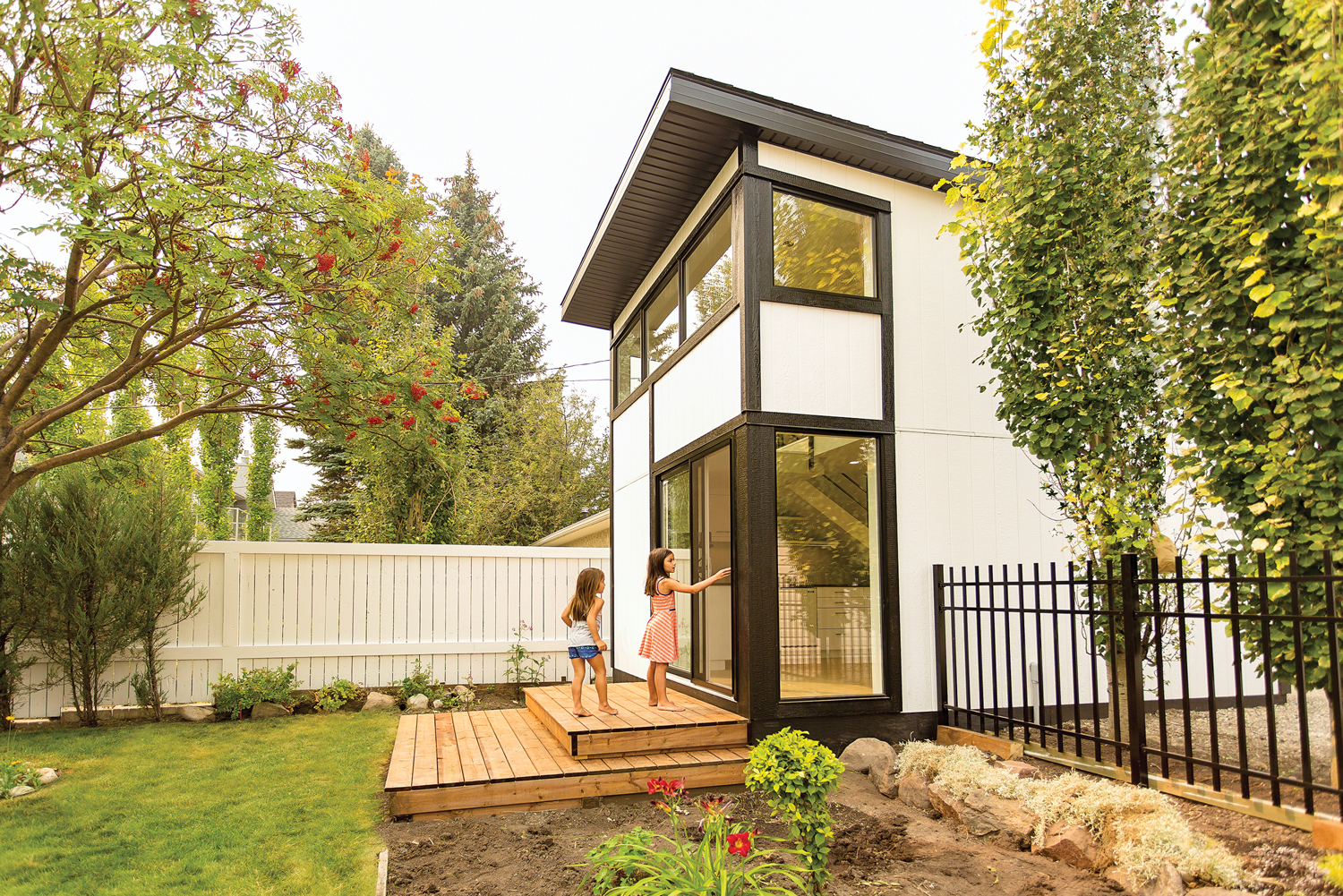 As many of us are trying to work, home school and relax in the same space, finding a way to incorporate an extra room in your home, and gaining a little additional privacy, might be appealing. But renovating your home's interior to gain that extra space — and going through the noise and mess of that renovation — might not make sense right now.
Jason Fisher sees a creative solution as a 2021 design trend: adding an entirely new space outside the existing home's foundation.
Fisher is the founder and owner of Urban Shed, a Calgary-based business that builds, designs and installs stand-alone structures — most commonly used as home offices — in homeowners' backyards. Homeowners get additional square footage without the hassle or mess of an extensive renovation inside the home; Urban Shed gives homeowners an additional 100- to 200-square feet of living space on average and can be installed in less than two weeks.
"Your family will benefit by not having your home be the centre of an invasive, dusty and noisy construction project," says Fisher. He adds that popular design components for Urban Shed clients this year include transom windows, cedar accents and luxury flooring.
While backyard offices offer an easy commute and distraction-free workspace for the work-from-home professional, this isn't a pandemic-only design trend.
"An Urban Shed can be so much more [than a home office]," says Fisher. "When career plans change, these can be repurposed into art or fitness studios or hangouts for teenagers. Or they [build in a] Murphy bed, making it an auxiliary sleeping space for guests on the weekend. Everyone gets their own space, and everybody is happy."
Feel Good About Your Reno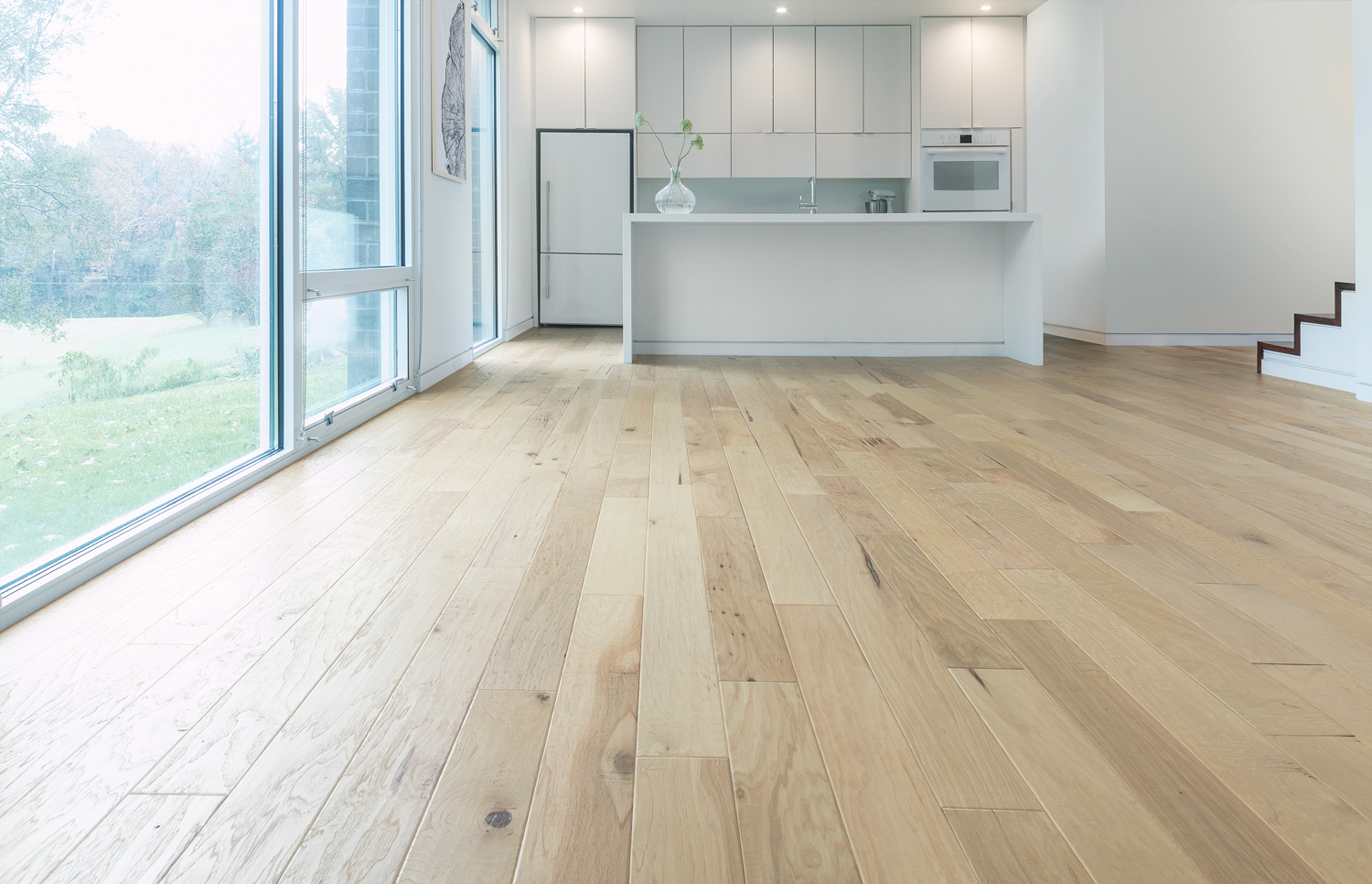 Renovating your home to reflect your specific tastes and needs means feeling even more comfortable in your space. Brody Haugrud, business director at CDL Carpet & Floor Centre, says that taking the time to renovate thoughtfully is a form of self-care.
But feeling good about renovating goes beyond the planning and the personalizing; it also includes who you choose to work with. According to Haugrud, an ongoing trend he's seen is homeowners choosing to support local suppliers.
"When you choose to support a specialized local company, you're getting the assistance of someone who knows what they're talking about," says Haugrud. "You'll get a better understanding of what is trending when you visit local suppliers, and knowledgeable staff in specialized stores can tell you what will work better for certain spaces." Haugrud adds that specialized knowledge is how CDL can advise its customers that natural tones and organic floors with less stain are trending among Calgary homeowners this year.
Making sustainable choices is trending this year, too. And going green is something homeowners can feel good about.
"Buyers wanting to go the green route will consider how something is made and its effect on the environment," says Haugrud. "For flooring, hardwood is probably the most eco-friendly [choice], especially compared to a luxury vinyl. And there are hardwoods that are naturally finished with a mineral staining."
And a renovated home you love will never go out of style.
Function and Style at Your Kitchen's Core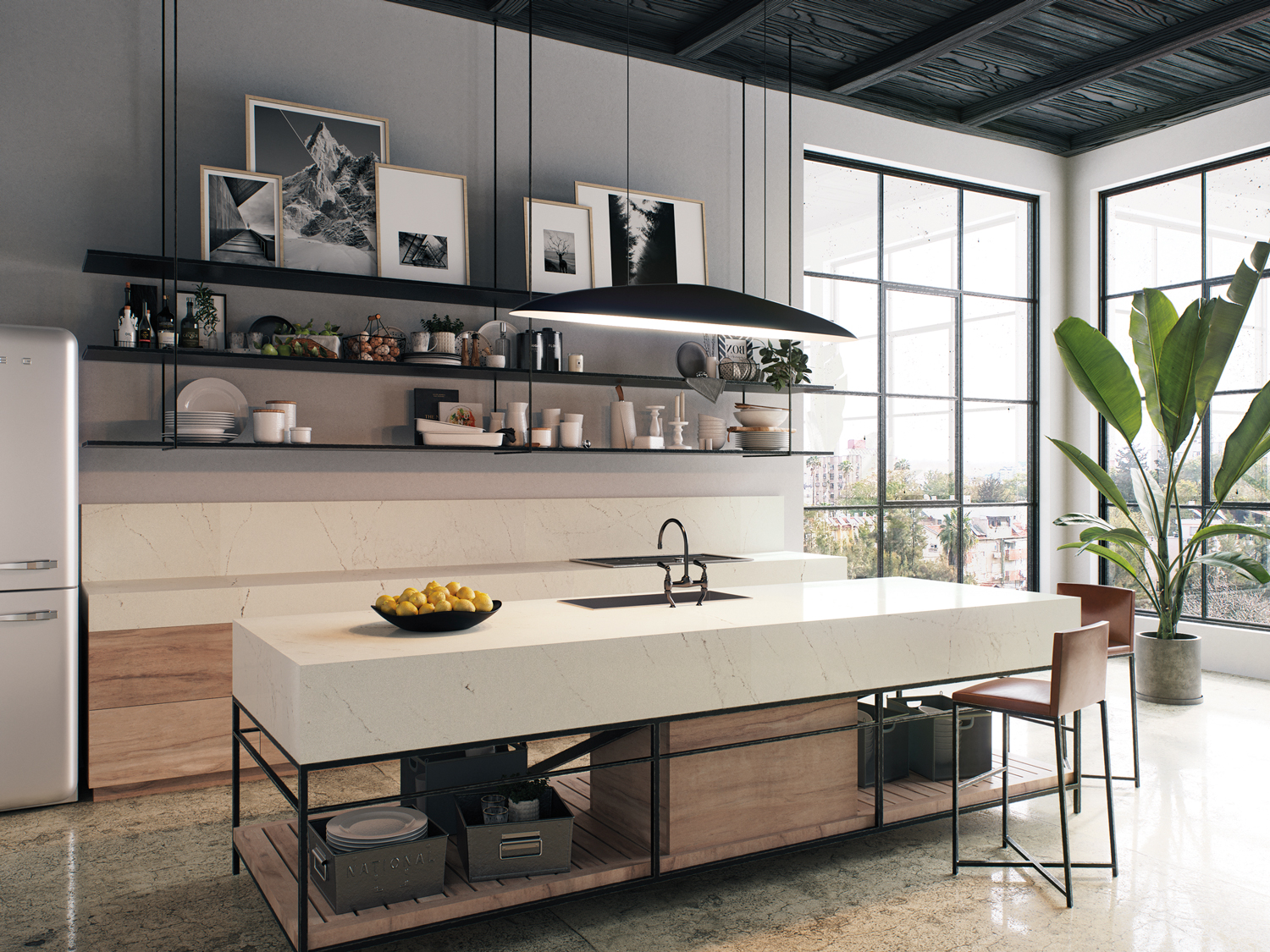 With many Calgarians requiring more versatility from their homes, Caesarstone's quartz countertops help create beautiful, peaceful spaces built to take on everything thrown at them.
"Our countertops and our kitchens have become more of a focal point over this last year," says Elizabeth Margles, vice president of marketing for Caesarstone North America and Latin America. "You could be proofing your sourdough bread on the counter; you could be doing your homework, you could be working from home, you could be gaming, you could look over your shoulder and maybe see your toddler's licking up the ice cream they spilled on the countertop. Throughout it all, you can have peace of mind knowing Caesarstone countertops are super hygienic and can handle anything you throw at them."
Established in 1987, Caesarstone is the global pioneer of quartz countertops. It uses the strong mineral to create an array of finishes to suit any kitchen, washroom, laundry room or even outdoor space, all while maintaining a human touch and attention to detail that ensures the natural beauty of each countertop shines through.
Caesarstone continues to innovate year over year by introducing new collections that offer timeless design while also reflecting the state of the world.
Inspired by the changes the past year presented, 2021's Whitelight Collection aims to foster a bright and warm feel through serene neutrals. Margles explains that the collection taps into a sentiment of cleanliness. The bright finishes allow you to see what's on your counter and in your personal space, which is important for people committed to keeping their homes neat and tidy.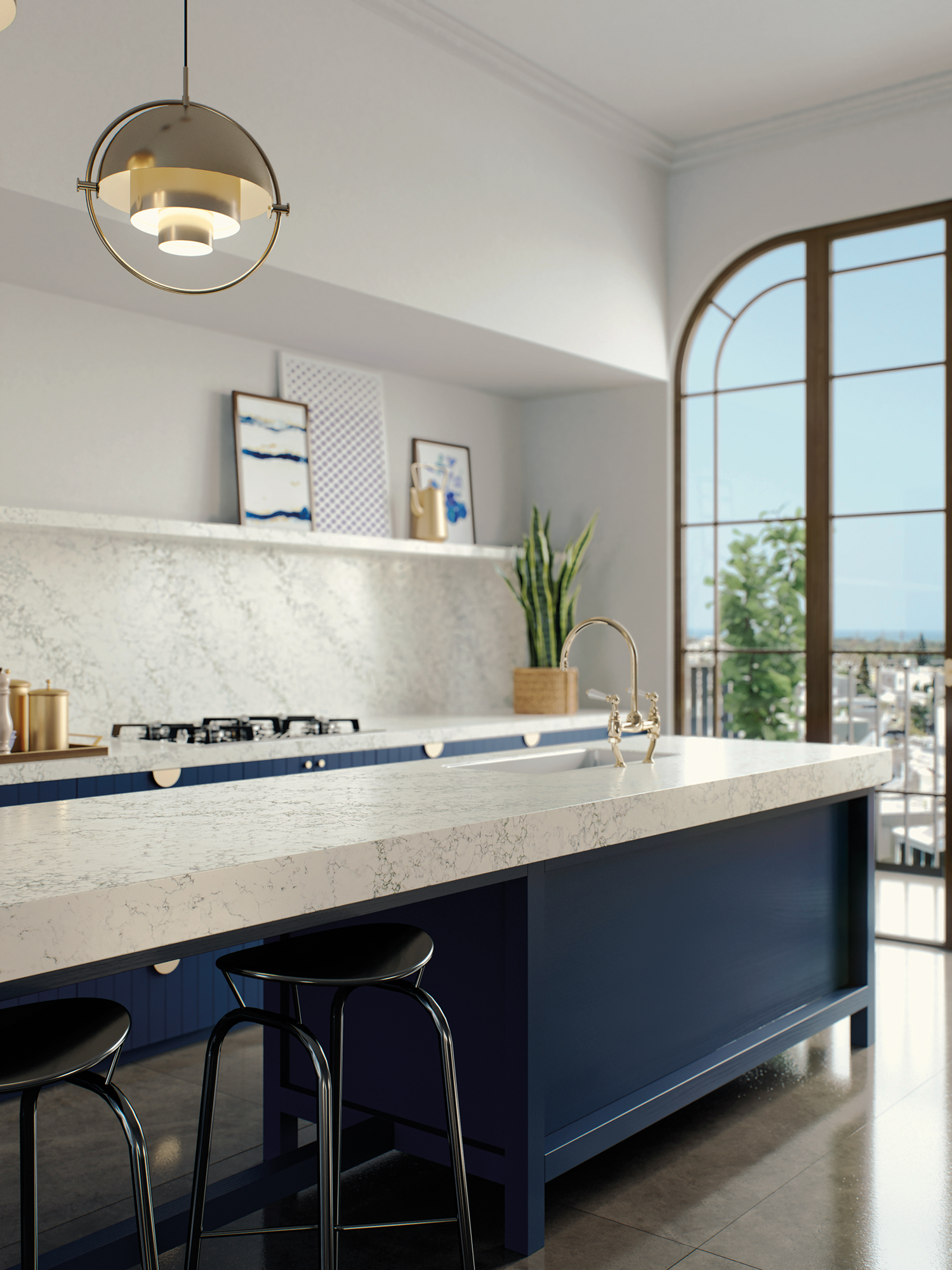 From the luxurious simplicity of "Vivid White," to the misty white base and subtle strokes of veining on "Aterra Blanca," to the elegant interlacing jade and copper veins in the marble-like "Arbetto", the collection of seven white-toned finishes creates a diverse, clean and bright feel.
"We wanted to 'Caesarstone it,'" explains Margles. "We didn't want colours to be clinical; we didn't want them to be sterile — people want to feel comfort in their homes, and they still want to have visual interest, and they still want it to be design forward."
Caesarstone's countertops are nonporous, meaning they never need to be sealed or resealed. They're also scratch-resistant and host no bacteria, mildew or mold. Cleaning is low maintenance because the surfaces are impervious to staining — wiping with water and soap or vinegar usually does the trick.
If counters end up with blemishes beyond fixing with a simple tidy, chances are the team at Caesarstone has seen the issue before and knows how to solve it. Plus, a lifetime warranty guarantees your countertops stay pristine.
If you're ready to reimagine your kitchen, Margles suggests using countertops as the jumping off point.
"Changing your countertop can completely change the vibe of your kitchen, the look of your kitchen and the mood of your kitchen," says Margles. "It can really serve as both the design star and the function star."
Love Where You Live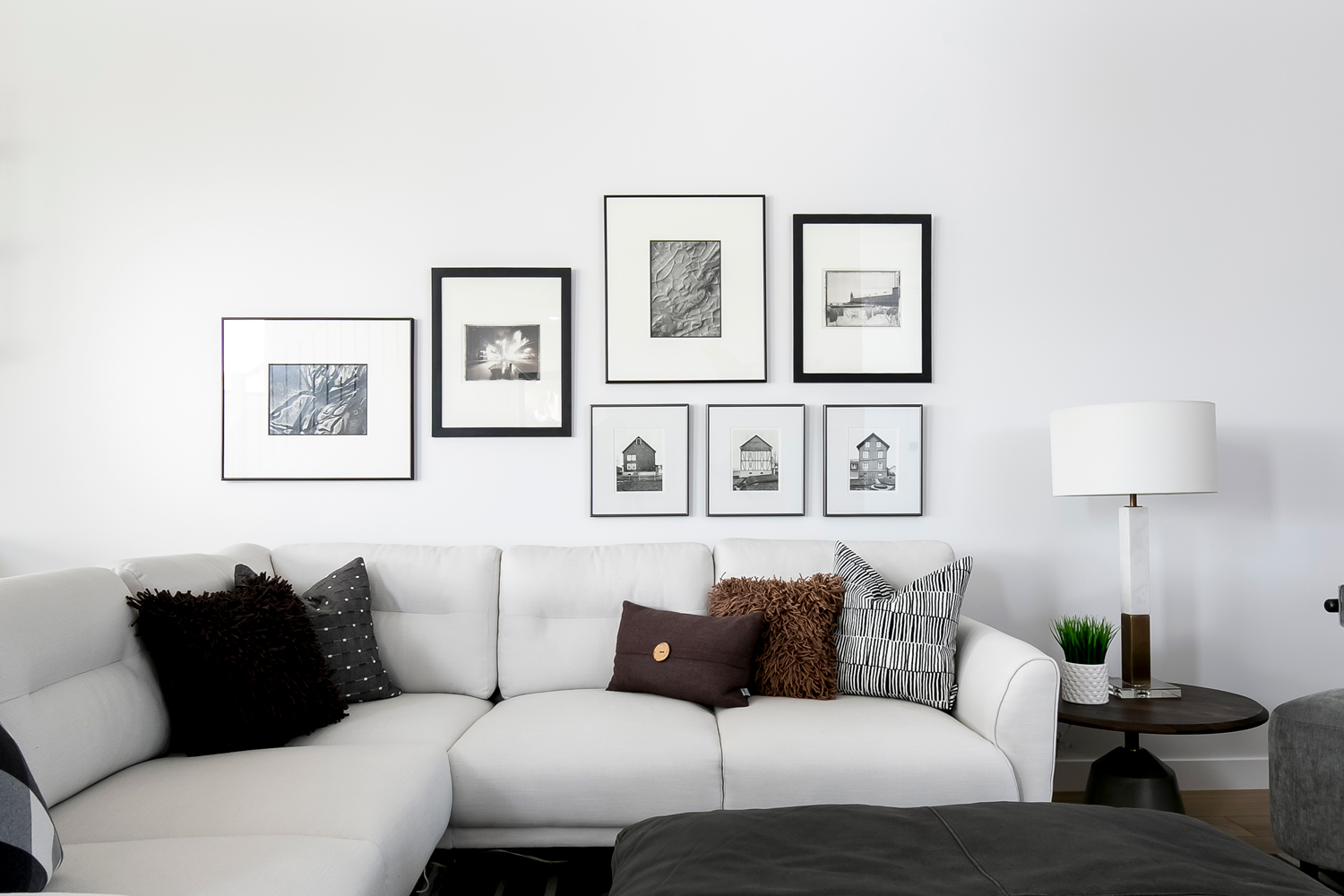 Renovations and redesigns enhance your space, but filling those renovated rooms with beautiful and functional objects is what turns a house into a welcoming home.
"After going through a huge renovation process, the final touches and the styling of the furniture are critical," says Jeff Goth, vice-president of Dekora, Canada's leading home staging company. "We all want to be comfortable and cozy. But often, after people spend time and money renovating, they bring in their old furniture, and it just doesn't make the cut."
Staging is the art of strategically placing furniture, art and other accessories to optimize a home's look, function and feel. In the past, Dekora primarily offered its home staging services to people selling their homes. But in recent years, the business has experienced a new demand: clients want its home staging services and goods to refresh their existing spaces. Clients love how inviting Dekora's staging makes for-sale homes look and are using that expertise to make their own newly renovated homes equally inviting.
"The finishing touches matter so much," Goth says, explaining the trend of working with a professional. "Understanding furniture layout and how to style a home are essential to getting the most out of your renovation."
Goth says Calgarians are gravitating toward home styling that is more relaxed than traditional interior design approaches.
"More layering, more stuff, a more eclectic feel and a relaxation of design 'rules' can go really poorly if it's not well-executed. I think people are responding positively to that warm, eclectic feel, but that's hard to do well without a professional," says Goth.
At the end of the day, Goth says getting help with the important finishing touches "is all about creating a lived-in, loved feel."
This content was produced in partnership with the advertiser by RedPoint Media for commercial purposes.