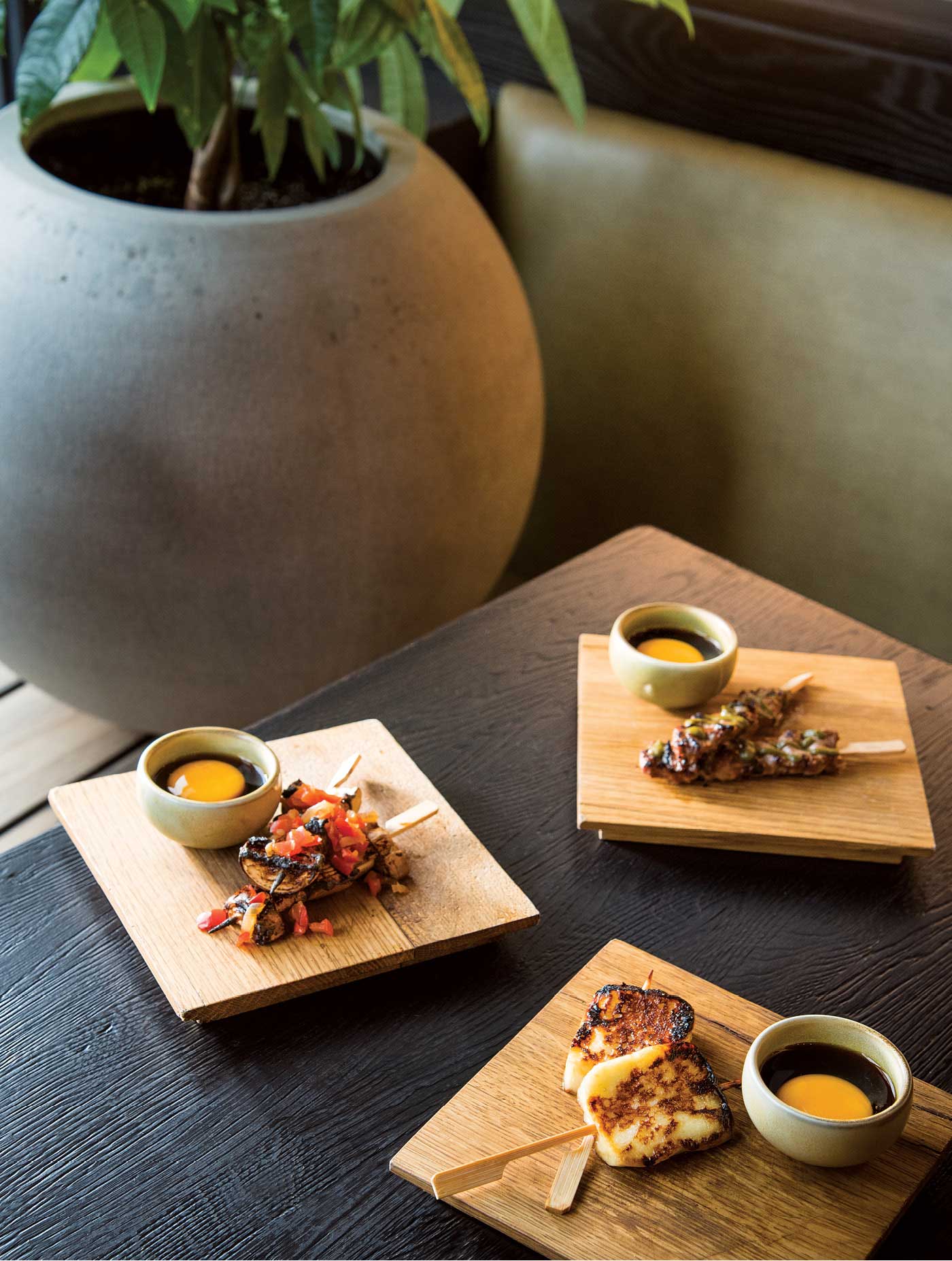 FOOD | Japanese gets funky in dishes that embrace high and low.
VIBE | Japanese rock 'n' roll.
DECOR | Restaurant meets rec room.
DISH | Gorilla rice.
TIP | Be sure to ask your server to outline the YYC Growers Box feature, the chef's choice preparation of seasonal veggies.

The name is a good tipoff for what to expect from the newest kid on the Inglewood block. Gorilla Whale — a reference to the original Japanese name for Godzilla (Gojira), which was made up of the Japanese words for gorilla and whale — is about combining classic Japan and American kitsch, with a few high-brow ingredients and creative cooking techniques thrown into the mix. There are the requisite skewers of meats and other goodies roasted over binchōtan charcoal, but the chicken hearts come with a cornflake crumble; other dishes include such ingredients as Dr. Pepper (as a marinade), Cool Ranch Doritos and hamburger-stand standard American cheese, which tops a crave-worthy fried chicken sandwich. Not even the ramen gets a traditional treatment. With the elevated approach to Japanese bar snacks and comfort food, the experience is filling and fun — no wonder considering it's the team of Brendan Bankowski, Tilly Van Duyvendyk and Dean Symonds behind the "Japanese-ish" spot.
Art along the walls includes rock 'n' roll tour posters from popular bands playing in Japan and the cocktail list nods to the Land of the Rising Sun with a host of Japanese whiskies, shochu, sake and cocktails by expert bartender Nathan Head.
Between nibbling on the creative plates and imbibing any of their drinks including a great selection of local beers, you'll be sure to have a (gorilla) whale of a good time.
1214 9 Ave. S.E., 587-356-2686, gorillawhale.ca