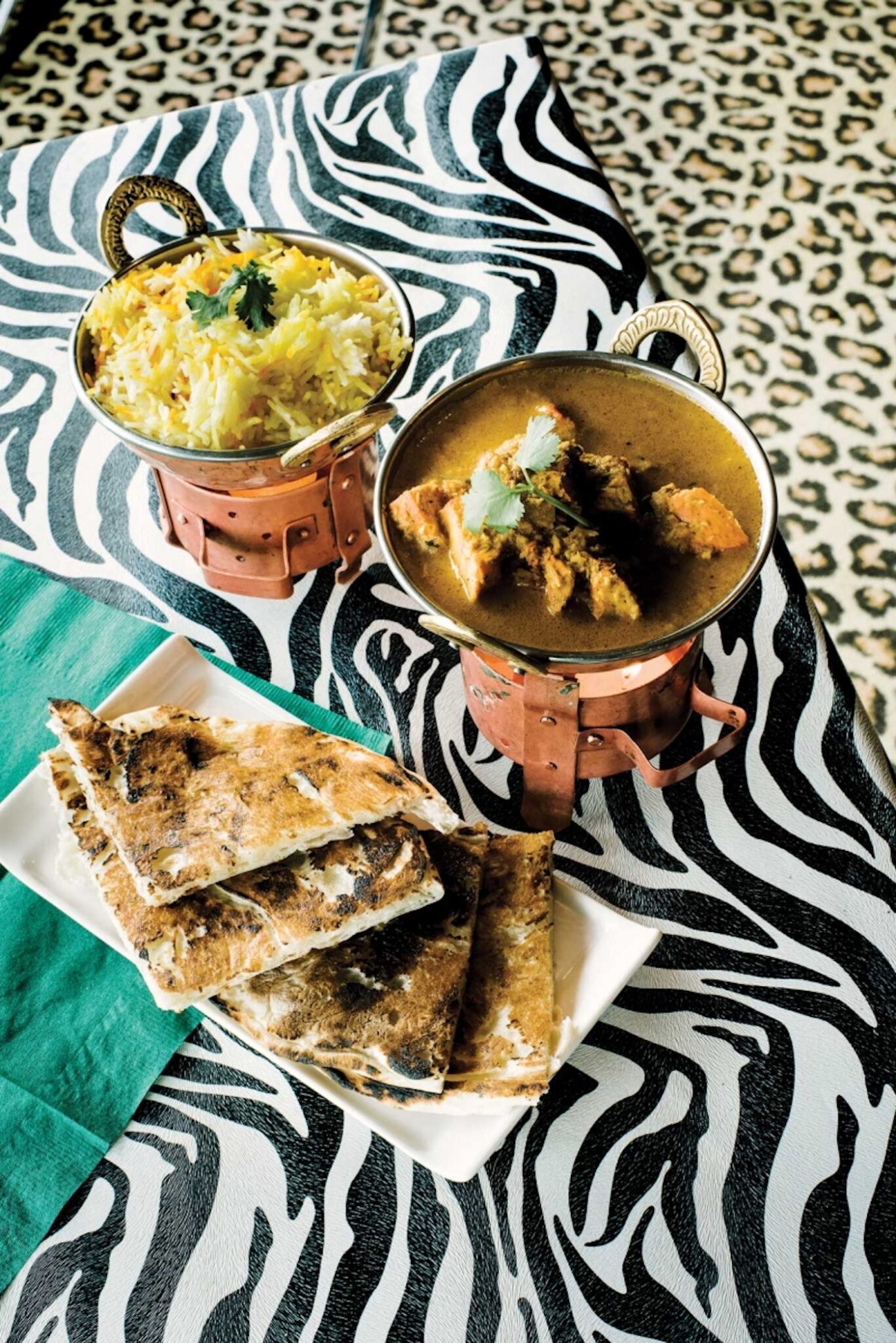 No. 1
Since 2005, Safari Grill has been serving East African dishes like fried cassava and flavourful grilled meats, alongside a selection of African beers and wines in a dining room decorated with colourful animal prints.
100, 255 28 St. S.E., 403-235-6655, safarigrillcalgary.com, @safarigrill
Runners-up
Led by Adebola Esan, this local restaurant serves up a number of classic Nigerian dishes in Highwood. Be sure to try one of the African signature meals, which are traditionally eaten with your hand. Other great options include the suya, pepper soup, the meat, fish or chicken hand pies, and the puff puff, which comes with a dozen pieces in an order.
4129 4 St. N.W, 403-719-2770, flavourcuisineandcatering.com, @flavoursrestaurant
Abyssinia is known for its delicious Ethiopian and Eritrean cuisine. Choose from appetizers like injera sushi, salads and several meat and vegan mains that come with injera. Abyssinia also offers a selection of wine, beers and Ethiopian coffee ceremonies.
910 12 Ave. S.W., 403-452-3498, abyssiniarestaurant.ca, @abyssinia_yyc
Located along International Avenue, Yegna specializes in authentic Ethiopian cuisine. The menu includes dishes like doro wat (a spicy chicken stew), combination platters and a vegetable or meat injera lasagna that can feed 10 to 12 people.
100, 3515 17 Ave., S.E. 403-483-6995, yegnayyc.ca, @yegnayyc
At this quick-serve, Afro-Caribbean restaurant in Sunridge, executive chef Toyin Adepoju serves up dishes like tasty jerk chicken, chicken or beef meat pies and curry goat for both take-out and dine-in. You can also warm up with some goat or catfish pepper soup, which is made with scotch bonnet peppers.
81, 3131 27 St. N.E., 403-880-5731 and Crossroads Market, 1235 26 Ave. S.E., yennydelights.com, @yennydelights1