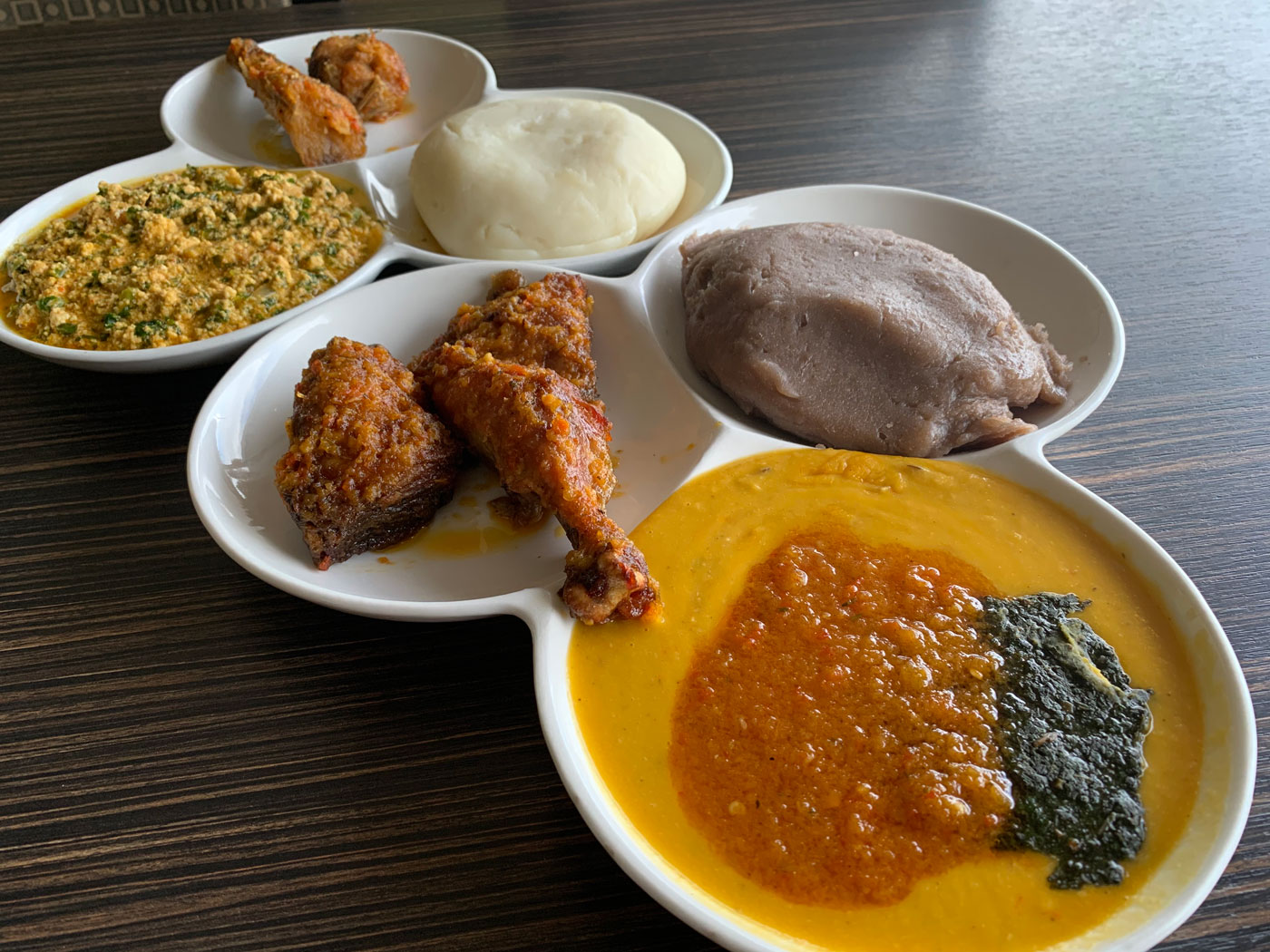 Adebola Esan is the culinary powerhouse behind Flavours Cuisine & Catering in Highwood. Over the years, her passion has turned Flavours into one of the city's go-to spots for delicious and authentic Nigerian cuisine. Flavours offers a variety of West African signature meals on its menu, as well as dishes like jollof rice, pepper soup, grilled tilapia and suya (a sliced beef dish featuring Nigerian spices).
4129 4 St. N.W., 403-719-2770, flavourcuisineandcatering.com, @flavoursrestaurant
For over 15 years, Calgary has been lucky enough to have this authentic East African restaurant in its midst. From the food to the decor and even a curated beverage menu with drinks from East African brands, everything at Safari Grill gives customers a glimpse of a vibrant culture while enjoying exceptional dishes such as gengeni chicken or mchicha bhajiya (deep fried spinach fritters).
100, 255 28 St. S.E., 403-235-6655, safarigrillcalgary.com, @safarigrill
This beloved Kensington institution blends exceptional food and top-notch service. The Ethiopian menu is very vegan- and vegetarian-friendly, which means most everyone in your friend group or family can dig into their own personal vegetarian or meat lovers combo platter with a handful of injera bread instead of cutlery.
130 10 St. N.W., 403-283-6796, marathonethiopian.ca, @marathonethiopian