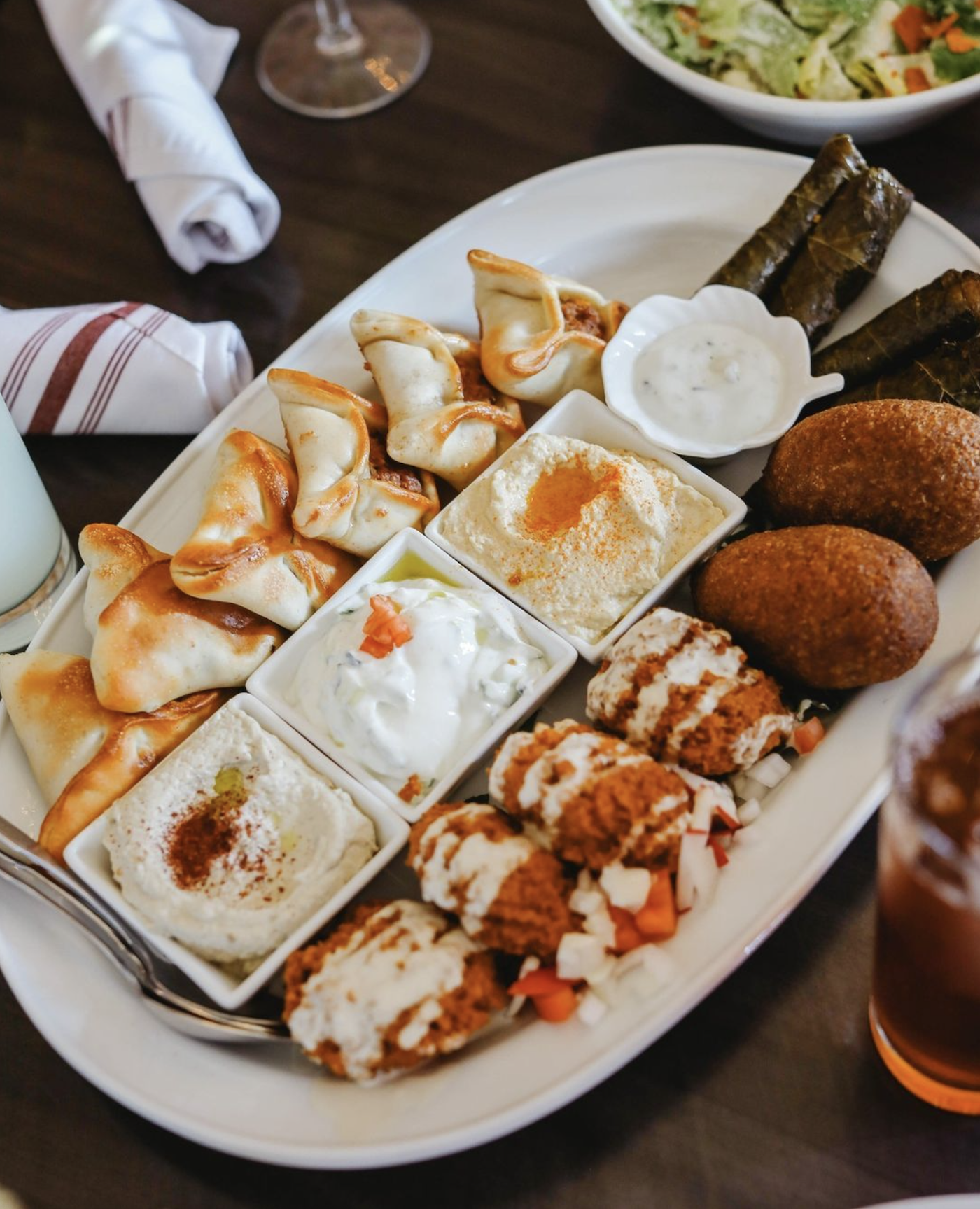 No. 1
Since 2000, this Mission restaurant has served up traditional dishes from owner Aida Abboud's home country of Lebanon. In fact, you'll still find the restaurant's namesake running the kitchen from time to time. Pop by for dishes like tabbouli, lamb kabob and share plates featuring hummus, grape leaves, falafel and more.
2208 4 St. S.W., 403-541-1189, aidasbistro.ca, @aidasbistro
Runners-up
Led by executive chef James Lawson, A1 Café serves an impressive array of high-level dishes, including its Georgian khachapuri — a boat-shaped bread filled with cheese and an egg that comes in four varieties here. Other offerings include several snacks like spiced chickpeas, as well as larger dishes like the baba ganoush with flatbread or the pan seared squid with braised artichokes.
1213 1 St. S.W., 403-474-7766, a1cafe.ca, @a1cafe.ca
Broken Plate is known for its modern take on traditional Greek food. Favourites like dolmades, tzatziki, lamb sirloin souvlaki and moussaka can all be enjoyed at this Greek dining hub in Willow Park. The baklava cheesecake with mixed berry compote beckons for dessert.
590, 10816 Macleod Tr. S.E., 403-225-9650, brokenplate.ca, @brokenplateyyc
This family-owned Greek restaurant has been serving Calgarians fresh, authentic Greek fare for more than 30 years. As part of the restaurant's philosophy, customers are treated like family here. The welcoming environment makes this a great spot to enjoy some souvlaki or Mediterranean sea bass or bream, which Santorini occasionally flies in from the Mediterranean.
1502 Centre St. N., 403-276-8363, santorinirestaurant.com, @santorinigreektaverna_
Paros Real Greek's three locations feature Greek family recipes. The quick-service restaurants serve grilled souvlaki, gyro and roast lamb in both plates and pita wraps (the wraps are even topped with fries, in traditional Greek form).
1436 8 St. S.W., 403-453-1039; 8650 112 Ave. N.W., 403-547-7040; 1810 80 Mahogany Rd. S.E., 403-395-0095; parosrealgreek.com, @parosrealgreek