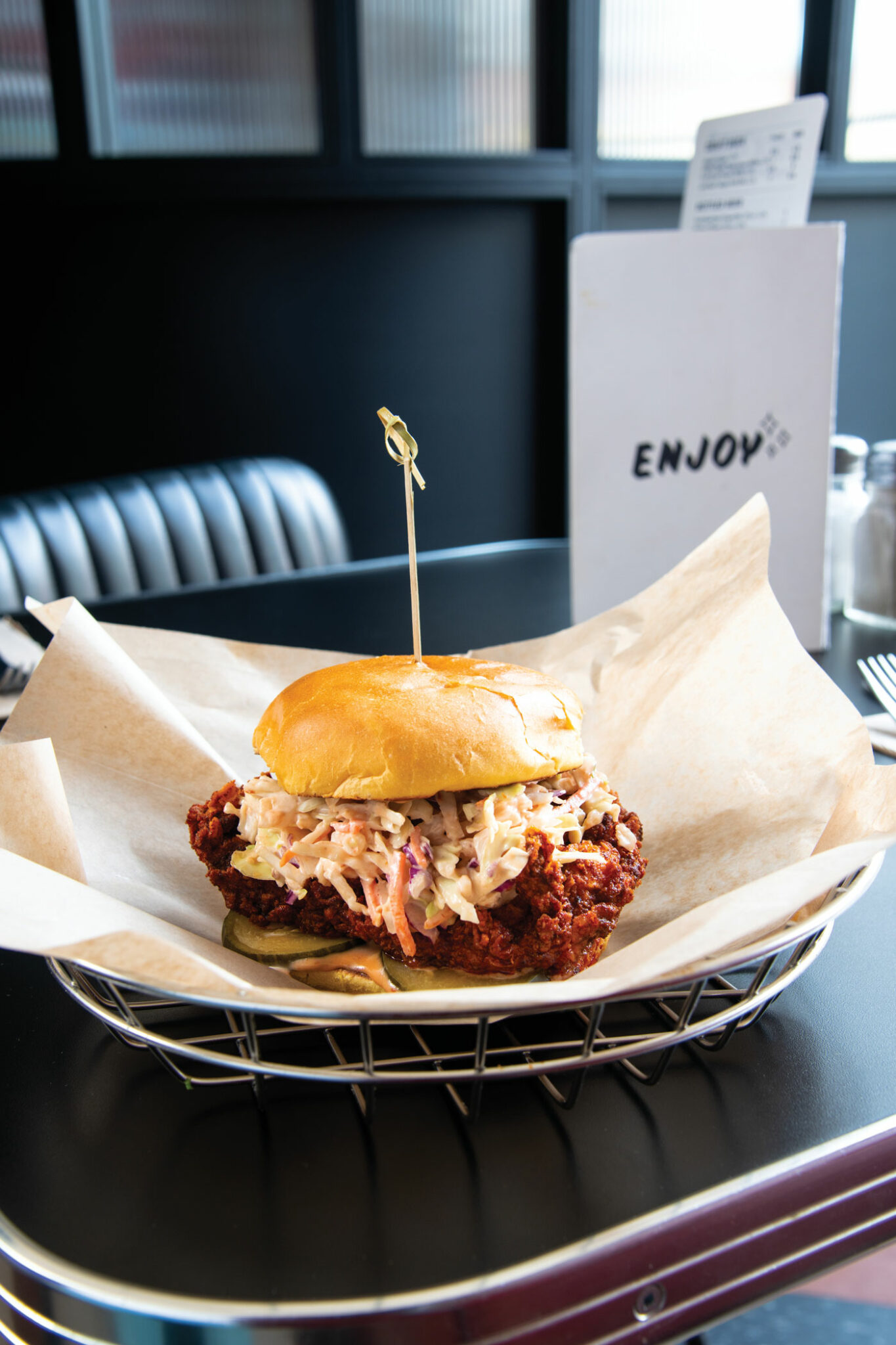 Each year, we ask our readers to weigh in on the best restaurants in Calgary with an online voting ballot. Here are the winners and runners-up for Best Sandwich Shops in Calgary.
Winner
Alumni has built a loyal following with sandwiches like the chicken Parmesan, the hot-chicken sandwich, the meatball sub and the chorizo torta, plus it has a fun menu of inventive cocktails and local craft beers. Be sure to try the mac salad or charred broccoli sides with your meal.
725 17 Ave. S.W., 403-455-7255, alumnisandwiches.com, @alumnisandwiches
Runners-up
Known for its sausages sold in restaurants and grocery stores across the city, Spolumbo's also has a great Inglewood deli where its provisions are sold along with an expansive menu of sandwiches. A classic choice would be the sausage on a bun topped with tomato sauce, but there are a variety of hot paninis and Italian cold cut sandwiches, too.
1308 9 Ave. S.E., 403-264-6452, spolumbos.com, @spolumbosdeli
Famous for its "kettle bread," a dense loaf made with nine grains, Lazy Loaf & Kettle offers several homestyle sandwiches, like a reuben or tuna melt (as well as a build-your-own sandwich option) that are available on any of the fresh-baked breads. The café and bakery is located near the Bow River, providing the perfect opportunity for a picnic by the water.
8 Parkdale Cres. N.W., 403-270-7810, lazyloafandkettle.com, @lazy_loaf
Peppino has operated in Calgary for over 20 years. The local sandwich chain offers 42 fresh Italian sandwich varieties at its five locations, including a BLT with cheese, a capicollo sandwich and a hot Italian meatball sandwich. Peppino also sells a number of products in its in-store market like pasta sauces, soups and takeaway lasagnas.
Five Calgary locations, peppinogourmet.com, @peppinoyyc
Located in Marda Loop, Sammie Cafe focuses on exactly what the restaurant's name implies: sandwiches. The menu features several must-try sandwiches, including the spicy jerk chicken, crispy fried chicken and sous vide pork loin katsu. If you're coming for brunch, there are several breakfast sandwich options, along with dishes like red velvet waffles and a miso maple BLT Benedict.
2205 33 Ave. S.W., 403-457-9682, sammieyyc.ca, @sammieyyc
[Correction: A previous version of this story incorrectly stated that Sammie Cafe serves a smoked salmon eggs Benedict. The story has been updated to reflect a different flavour that is available.]