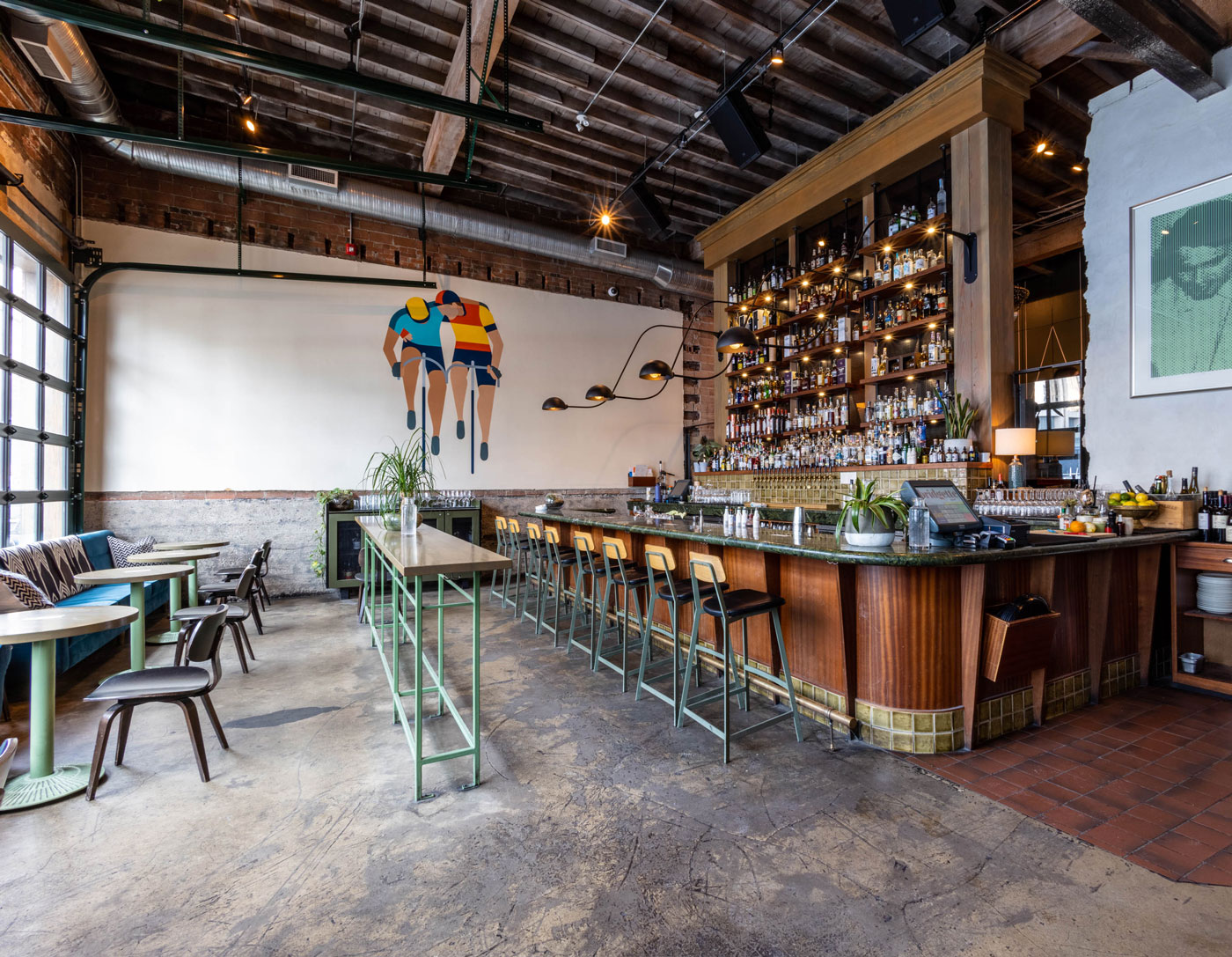 No. 1
Located in the heart of Calgary's Design District, Bridgette Bar is the place to be for a special occasion. The restaurant's welcoming ambience invites guests to indulge in the chef-driven food and drink menu. The Belgian endive salad, maple barbecue rainbow trout and wood roasted half duck are just a few of the dishes that await.
739 10 Ave. S.W., 403-700-0191, (text only), bridgettebar.com, @thebridgettebar
Runners-up
The natural landscape of Prince's Island Park makes this restaurant a special dining destination. Surrounded by picnic areas, flower gardens and trails, River Café has been key player in Calgary's dining scene since 1995. Enjoy dishes like the butternut squash and ricotta agnolotti or the hog wild boar loin with wines handpicked by the restaurant's proprietor and sommelier.
Prince's Island Park, 403-261-7670, river-cafe.com, @rivercafeyyc
Major Tom's spectacular view of Calgary from 40 floors up is just part of the reason to celebrate a special occasion here. The memorable menu includes dishes like crispy hen eggs with pepperoni jam, cavatelli with elm oyster mushrooms and a classic Alberta prime rib. Don't miss out on Major Tom's original cocktails, such as the Ziggy Stardust made with cantaloupe and pear liqueur.
40th Floor, 700 2 St. S.W., 403-990-3954 (text message only), majortombar.ca, @themajortombar
Inspired by Mediterranean and Latin cuisines, Alloy offers a dining experience that is full of originality and passion. The menu features dishes like ahi tuna tiradito, braised short rib and lamp chops, as well as wines that are hand-picked to ensure an elegant fine dining experience. Celebrate your special occasion at Alloy and you'll be whisked away on a flavourful adventure in an equally stylish atmosphere.
220 42 Ave. S.E., 403-287-9255, alloydining.com, @alloydining
Four years ago, OMO opened with the vision to provide an entertaining Japanese grilling experience. Guests at OMO enjoy exceptional food cooked by teppanyaki chefs who grill while showing off their cooking moves tableside. The menu includes both Alberta and Japanese Wagyu, as well as dishes like takoyaki, chicken yakitori, sushi and more.
5222 Macleod Tr. S.W., 403-764-3222, omoyyc.com, @omoyyc