Housing development trends are more of an evolution than a transformation. Communities shift and change to become better at providing the things buyers already care about. Calgarians want neighbourhoods that work for their lives, meaning they're accessible to work, transportation and major roads; they offer great amenities, such as shopping, dining and recreation; they are close to schools; and they have affordable housing with smart spaces that work for growing and changing families. A tall order, but the city's developers and builders are rising to the challenge. We break down what's new in Calgary's housing universe, from inner-city condos to estate homes in the suburbs.
What's New in the Suburbs
Smaller Spaces, Cleverly Designed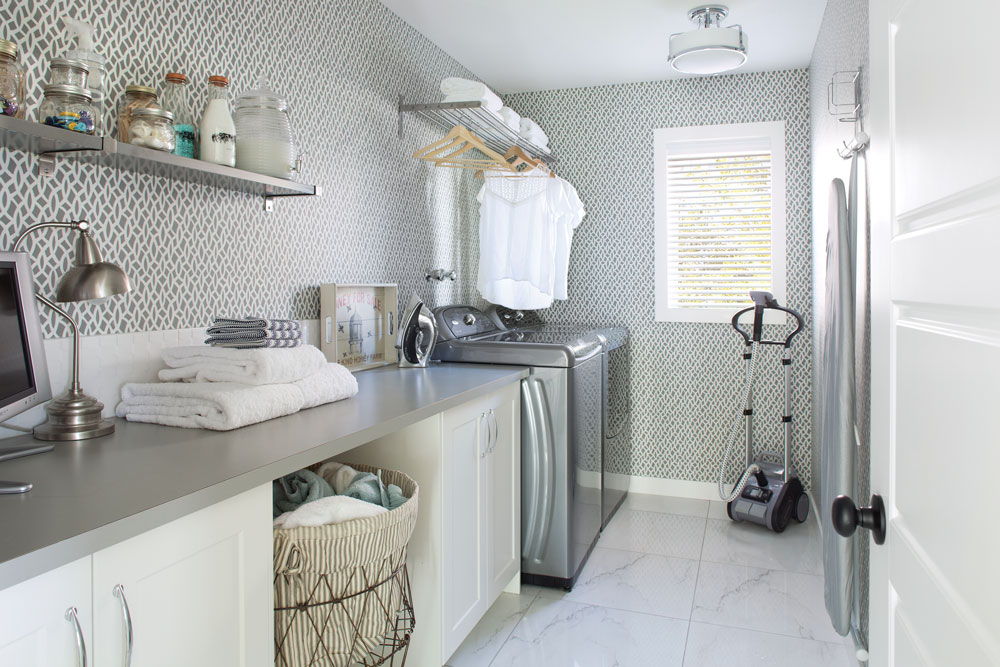 image courtesy of hopewell residential
Bigger isn't necessarily better in the suburbs.
People aren't looking for the most square feet they can get, says Scott Hamilton, marketing and communication manager at Hopewell Residential.
"We're not seeing a trend for larger homes, but smarter design," Hamilton says. "People are saying, 'Maybe I don't need a home that's 3,000 square feet. I want one that's 2,200, but smartly designed.'"
Examples of Hopewell's smart design include ditching the large laundry room space on the main floor for a smaller laundry room on the upper floor, closer to the bedrooms. And many buyers are looking to stay in a home for longer, so they need the home to change and grow with them.
"They'll consider things like opting for a smaller media room over a giant bonus room if that means they can have an extra bedroom because they're a growing family," Hamilton says.
But the appeal of smart design isn't limited to young families. There's growing demand for homes to be capable of housing different family situations, says Wendy Jabusch, vice president with Brookfield Residential's home division.
"It could be parents with adult children living at home, adult siblings willing to share a home but wanting separate spaces or families that want a space for an elderly parent," Jabusch says. "There's diversity that's becoming more common. Buyers want to know how the home can function differently through the lifestyle of the occupants."
Brookfield Residential offers housing with open, flexible spaces that people can use functionally, Jabusch says. This allows for simple changes such as adding a kitchenette in the basement or additional bathrooms.
Multi-Family Buildings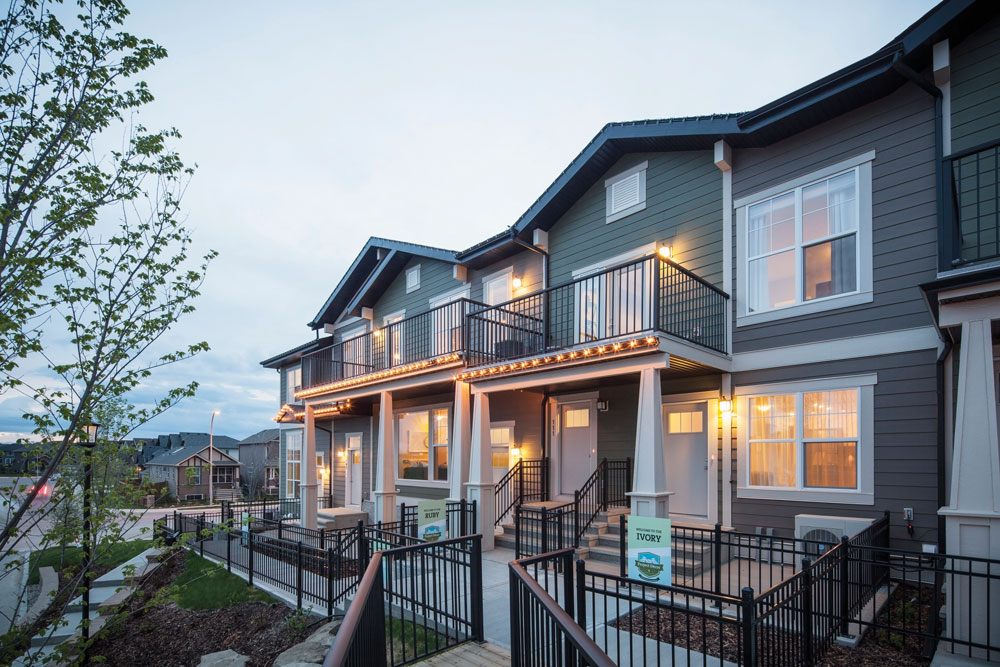 Image courtesy of Brookfield homes
In the next five years, Calgary's suburbs are expected to experience 92 per cent of the total citywide population growth. As the suburbs grow out, they're also growing up.
"The City of Calgary is looking to have denser developments to limit how fast our city grows outwards," says Jabusch. "We still offer a lot of single-family homes, but we're seeing a much bigger uptake on multi-family developments. We're seeing single people or even adult siblings buying their first home and they tend to choose townhouse-style homes or apartments."
You'll find apartment style-condos and townhouses in Brookfield Residential's communities including New Brighton, Cranston and McKenzie Towne.
Zero Lot Lines Maximize Space
As the availability of land dwindles, developers are maximizing space by using lots more efficiently.
"In general, I see a lot more semi-attached homes in suburbia built on zero lot lines," says Travis Burnside, the regional sales manager at Cardel Homes.
A zero lot line means a home is built on one edge of the property line, instead of in the middle. This offers the option for a more spacious home or duplex on a small or narrow lot and it opens up the side yard as a more useable outdoor space.
"It comes down to affordability," Burnside says. "Shifting it over means instead of having a 32-foot-wide lot, you can have a 29-foot lot, which means an extra home within the subdivision." Although Cardel is not building zero lot homes, Burnside says he sees examples of it in communities including Chaparral Valley.
Communities for Whole Families
More housing options mean whole extended families, including young couples, new families and grandparents, are moving into suburban communities together. In the family-friendly community of Mahogany, families are willing to upsize or downsize to stay in the neighbourhood together, says Hamilton.
"Grandparents live down the street in a townhouse and the parents and kids live nearby in a single-family home," he says.
New developments, including Seton and Walden, are building supported-living seniors' communities tailored to retiring baby boomers in prime locations in the neighbourhoods. The Seton Seniors Community will be in the core of the suburb, right across the street from the South Health Campus.
Walk to Work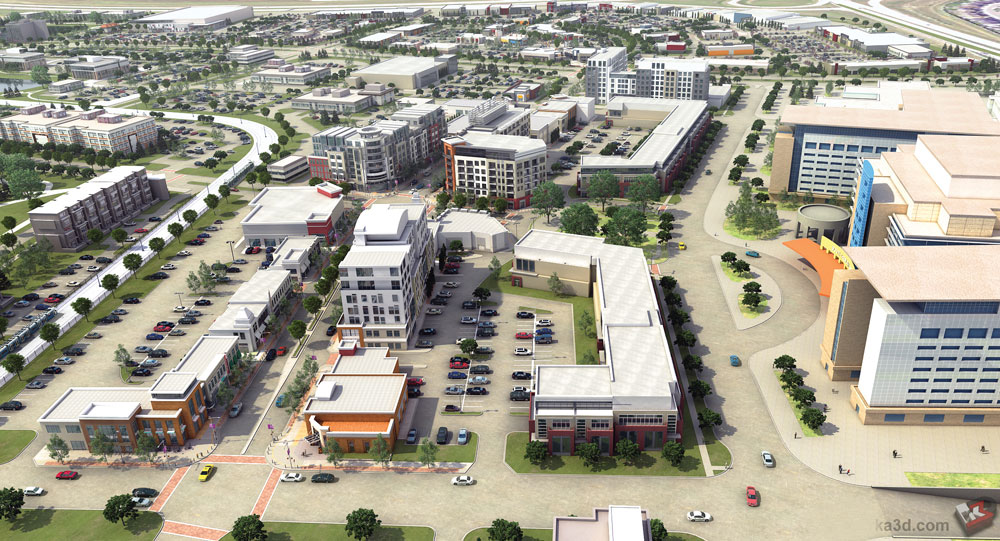 The new mixed-use community of seton is a live-work neighbourhood built around the South health campus
For many suburbanites, driving downtown for work is part of the daily grind. But new live/work communities including Quarry Park and Seton mean businesses are moving operations closer to where many employees actually live – the suburbs.
Quarry Park offers a range of housing options, a central marketplace with shops and restaurants and more than 1.7 million square feet of office space.
And Calgary businesses are taking advantage of it. In 2012, Imperial Oil announced it was moving its offices out of downtown and into campus-style headquarters in the southeast community. Scheduled for completion in 2016, the move means 2,000 Imperial Oil employees – equivalent to the population of inner-city Ramsay – will no longer need to commute downtown for work. Other businesses, including Lafarge construction and Stantec, have already made the move.
"These companies are looking to get out of the downtown routine," says Burnside. "It means employees are walking instead of driving or even getting on the bus. It's a work-and-walk community."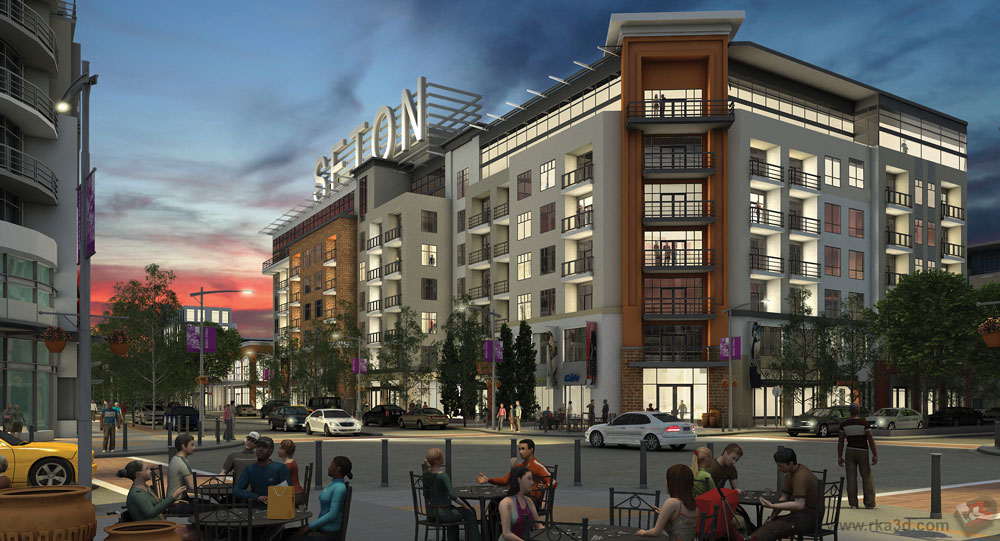 the intention is for seton to eventually become a downtown serving almost 100,000 in the south of calgary
The deep-southeast community of Seton is a mixed-use development built around the new South Health Campus. When completed, it will essentially be a mini-downtown with a mix of housing in a variety of price points framed around a vibrant town centre, says David Allen, president of Brookfield Residential's communities division.
"When you think about the population in that whole region, there are more than 100,000 people," he says. "We have an excellent opportunity in the Seton district to build a new downtown for southeast Calgary.
"It's an ideal version of a live, work, play and learn community. It has employment, with the South Health Campus, schools, restaurants, shopping and access to health and recreation."
And even more live-work communities are on the horizon with the development of the West Campus near the University of
Calgary and Harmony, a community planned as a fully functional hamlet near the Springbank Airport, west of the city.
Secondary Suites: If You Want Them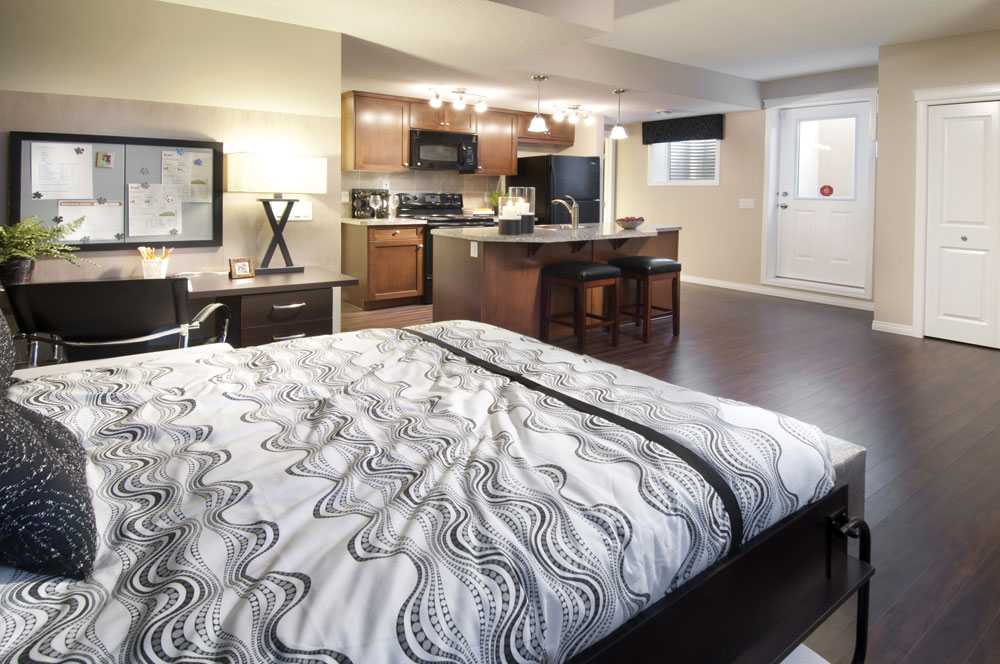 image courtesy of genstar development company
Homeowners in all new developments automatically have the option to build a secondary suite, thanks to how these communities are now zoned.
"R1S [zoning] is secondary suite land use for new developments," says Paul Boskovich, senior development manager for Genstar Development Co.
Genstar's southeast community of Walden includes 17 legal basement suites constructed with support from the City's secondary suite pilot project.
"There really aren't any new developments that incorporate R1 [residential single-detached] land use anymore, because R1S is basically replacing it," Boskovich says. "Currently, if you want to build a secondary suite in the existing zones of the city, you have to go to council, but the R1S zoning, which is very new, means the option is automatically there for new communities."
What's New in the Inner City
Empty-Nesters Downsizing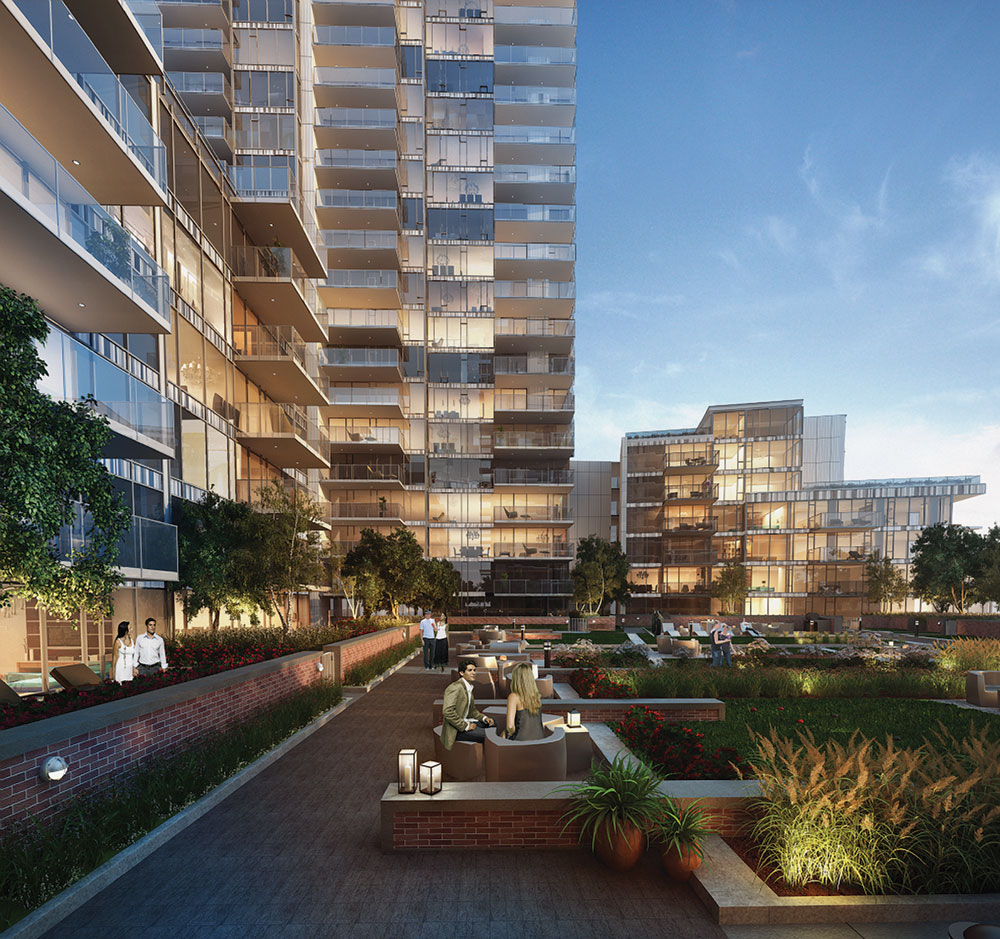 courtesy of embassy development corporation
Empty-nesters are downsizing into inner-city infills with compact yards or condos with minimum maintenance, giving them the flexibility to pick up and leave on a moment's notice.
"There's been a huge shift in the last two years where I see a lot of empty-nesters moving out of Mount Royal or Springbank and downsizing into infills in South Calgary," says realtor Tanya Eklund. "These infills have little postage-stamp backyards, but the homes offer reasonable square feet and the location is appealing because of the amenities."
The Evolution project by Embassy Bosa in the East Village is targeted toward 45 to 60 year-olds. In particular, its Garden Collection offers balconies that are more than 1,000 square feet, or three times the average size.
"It's a really big footprint," says Susan Veres, vice-president marketing and communications for the Calgary Municipal Land Corporation (CMLC). "The outdoor area is big enough that you could throw a ball for a dog."
The large, private balconies are ideal for people who are downsizing from a home. "It's for people who don't want to compromise too much on their living quarters and outdoor space, but want the convenience of being able to lock the door and easily go away for a month or two," says Veres.
To Park or Not to Park
The Calgary Municipal Land Corporation recently announced that it has sold land to Calgary-based Knightsbridge Homes to develop a parking-free condo tower in the East Village. The development, N3, is only a block away from the City Hall LRT station and, if approved, will be one of Canada's first.
"Consumers are looking at cars now as being more disposable," says Veres. "So, do we really need to build a big tower downtown with tons of parking?"
Veres says it's a trend the developer has been watching in the United States. "It will find its way to Calgary, but right now we're still very connected to our vehicles," she says.
In the Calgary market, selling a condo without a parking spot is tough. "I've had to sell people's condos without parking spots in the core and it was a nightmare," says realtor Andy Jackson. "It took months."
For inner-city condos, parking spots add value to the property – and can be potentially lucrative for car-free owners. "If you have one spot and don't have a car, you can rent it out and use it as a mortgage helper," Jackson says. "A parking spot in the core sells for $20,000 to $30,000 or rents at $250 to $350 per month."
Jackson says he'd be surprised if an inner-city condo without parking will draw huge interest. But he's not completely opposed to it. "I've been blown away before," he says.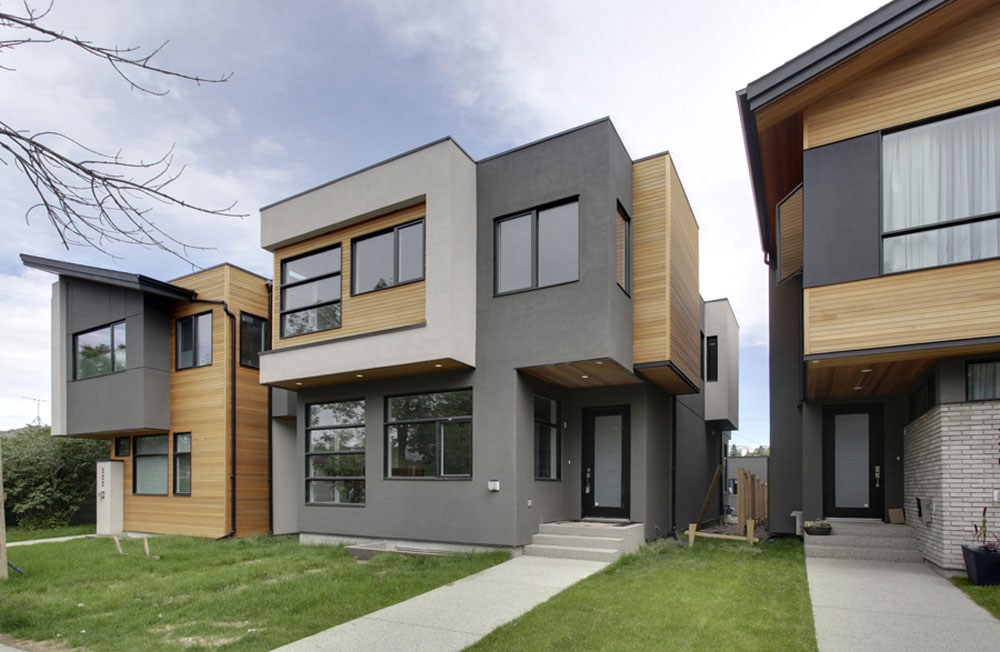 photograph by jamie bezemer of foto-graf inc.
More Rentals for Renters
Developers are building more rental properties to meet demand. In September 2013, the Canada Mortgage and Housing Corp. (CMHC) recorded 517 rental apartment units under construction in Calgary. That's a 49-per cent increase from the 346 units under construction in September 2012.
"The vacancy rate for rentals is still at one per cent, so developers are looking to fast-track purpose-built rental projects," says Veres. "It's a definite trend in the inner city."
CMLC is developing a rental property to add to its East Village project, scheduled for completion in 2017. "We're marketing a parcel of land for rental, because we understand that not everybody can enter into home ownership right away." Veres says.
"It's an opportunity for renters to live in the community and aspire to home ownership."
Amenities: All or Nothing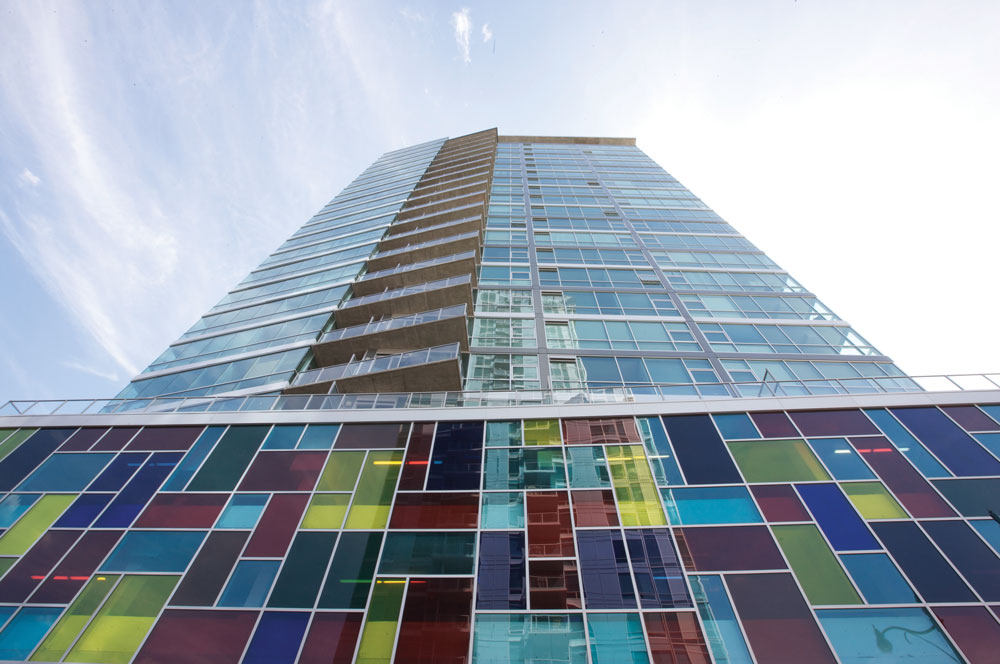 courtesy of battistella developments
Inner-city buildings that offer no amenities are appealing to home-buyers looking for affordable options.
"Instead of having the extra cost to maintain amenities, buildings like Colours and Drake have moved to a no-amenities platform," says Jackson. "I do a lot of business in them."
The rationale of such "no-frills" developments is that downtown residents already have access to an array of services such as gyms that are often better than what a residential building can affordably offer.
"As far as condo gyms go, they're pretty basic," Jackson says. "The Colours building on 1st Street S.W. has super-low condo fees [$300 a month for a 600-sq.-ft. one bedroom], because it only has a recycling program and bike storage, and right across the street is a gym."
For Calgarians interested in luxury living for whom price is no obstacle, new condo developments including The River in Mission offer amenities above and beyond the norm. The River's fully equipped gym was designed with direct input from homebuyers.
"They requested specific equipment such as a bench press, high-end treadmills and exercise balls," says Anne Clarke, The River's director of sales. "A lot of our clients are transitioning out of estate homes, so we created a gym space that feels like one they would have had in their homes."
In addition to a shared executive boardroom, chef's kitchen and bike storage, The River offers a self-serve wash bay so owners can wash their dogs' muddy paws after a walk along the Elbow River. Onsite concierge/security personnel work 24/7 to keep owners safe and taken care of.
For a 2,777-sq.-ft., two-bedroom condo, owners pay more than $2,000 a month for condo fees, but get what they pay for.
Bungalows, Land Value and Builders
Realtor Tanya Eklund has more than 14 years experience helping clients buy and sell real estate in the city. She shares the top three housing trends she's noticed in the inner city.
1. A Lot for a Lot
"Land value is at an all-time high. Land value of a 50-foot lot in a developed area, such as Altadore, has gone up by 20 per cent in the last year and a half. When I put a 50-foot lot on the market, it's gone in hours with four to eight offers. But, with land going up so high, we haven't seen the follow through on the resale product, meaning, if you pay $825,000 for a lot, and land has gone up 20 per cent, we haven't seen the finished product go up 20 per cent. Land, not homes; that's the hottest market right now."
2. Everyone's a Builder
"New builders that have never built before are coming into the market. Many of them are already in a trade, they might own a painting or concrete company, and they see the potential to make money so they pick up a lot and build. Builders come in with no conditions – they don't need a home inspection because they're ripping down the house and they have financing in place. People looking to buy a little half-renovated bungalow don't stand a chance because builders come in and bid $50,000 to $75,000 over list."
3. Bye-bye Bungalow
"The biggest housing shift I've noticed in the inner-city communities is very modern and transitional homes replacing bungalows. People who are living in these RC-zoned communities [a zoning for developed areas that allows single-detached, semi-detached and duplex dwellings] will be living in construction for the next three to five years. I live in South Calgary and there have been 11 new projects on our street in the past two years."