As thousands upon thousands of Calgarians hit the highway for Banff this summer, like so many ants to a picnic, I will be heading south to Waterton Lakes National Park on a road much less travelled.
While there's no denying the majestic beauty of Banff National Park, I would argue that the mountain scenery and abundant wildlife of Waterton are even more dramatic and spectacular. And, with annual tourist visits numbering in the low 400,000s, compared to the 3.2 million that visit Banff annually, the place has an unspoiled feel to it that is remarkable, considering it's only three hours from Calgary.
Even the approach to Waterton is dramatic. Unlike the drive into Banff's mountains, which is tempered by the foothills, Waterton's jagged peaks are suddenly right there, rising up from the prairies in all their breathtaking glory.
The village of Waterton, population around 100, is located along the pretty shores of Emerald Bay and Upper Waterton Lake, and, while it has several perfectly serviceable hotels, by far the best option for bedding down is camping. There are two campgrounds – Crandell Mountain and Belly River – which have a semi-wilderness feel (don't be surprised if you see a black bear lumbering through), plus the Townsite Campground, a vast grassy field on the shores of Waterton Lake that is within easy striking distance of the town's restaurants, bars and shops, as well as the park's hikes and other outdoor activities.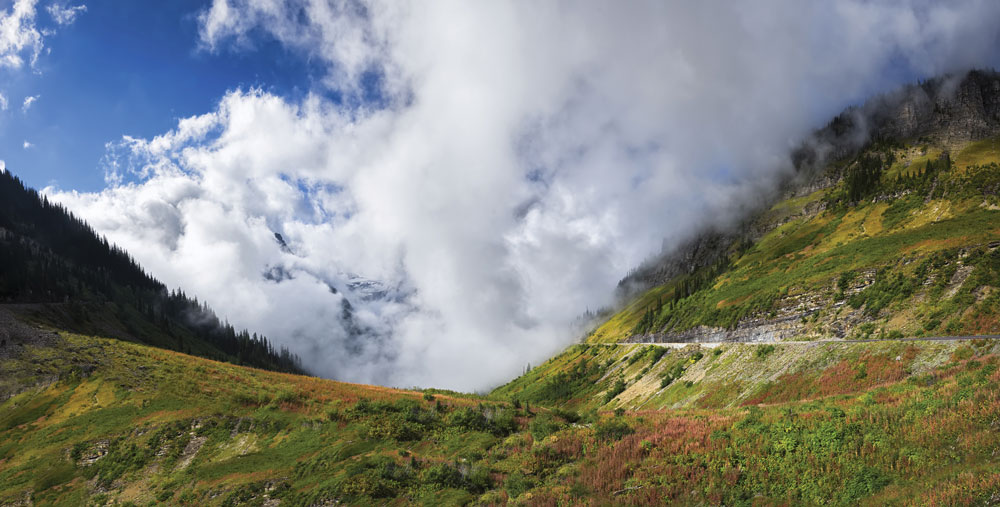 One of the most spectacular drives you'll ever experience, the Going-to-the-Sun Road just across the U.S. border in neighbouring Montana's Glacier National Park is an approximately two-hour, 80-km exercise in saying "Wow." The road, which is an American National Historic Landmark, was completed in 1932, the same year Waterton Lakes was combined with Glacier to form the world's first International Peace Park. It crosses the Continental Divide, twisting and turning around mountains and hugging cliffs, and is only open late June to September (dates are dependent on weather).
The Wildlife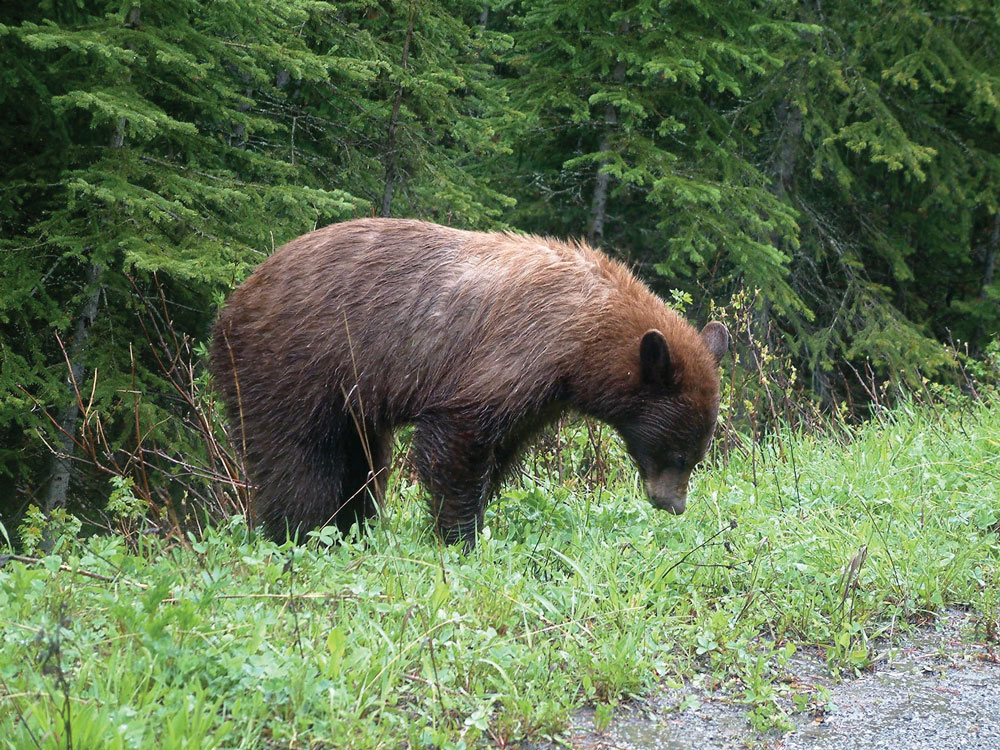 I once saw 11 bears in one day touring the area around Waterton. Most, including a grizzly, were from the safe distance of the car and one was alarmingly close by the time I noticed it, considering I was on foot and eating pepperoni. Fortunately, it was too busy feasting on the ripe berries that come out in August and September to take much notice of me.
The park is noted for its abundance of wildlife, which includes 61 species of mammals, 241 species of birds and 20 species of fish. Carnivores include wolves, coyotes, cougars, black bears and a population of more than 200 grizzly bears in the Waterton-Glacier area. Deer, moose, bison, mountain goats and bighorn sheep also roam the park.
The drive to Red Rock Canyon is noted for being a good viewing route, but, in my experience, the best bet is to just go about your business and keep your eyes open – you're bound to see animals. If you see a bear from your car, though, stay inside. Leaving your vehicle endangers your safety and the bear's.
Sightseeing by Boat
Another way to take in the scenery and wildlife of Waterton and Glacier national parks is by taking a Waterton Shoreline Cruise. When the sun is shining, grab a seat on the upper deck, get your camera ready and enjoy the wealth of information and advice provided by the knowledgeable (and witty) guides. The ride takes just over two hours, and includes a half-hour stop at Goat Haunt border crossing, where there is an excellent visitors' centre. You'll need your passport if you want to stay longer and do the hike to Kootenay Lake, Mont., for some prime moose-sightings – or bring it anyway to get the famous mountain goat stamp on your passport.
Tasty Snacks
Stop at this famous jerky shop on Highway 22 in Longview on the way to Waterton and pick up some of this nourishing stuff – a staple of early explorers and travellers and a tasty treat for tired hikers.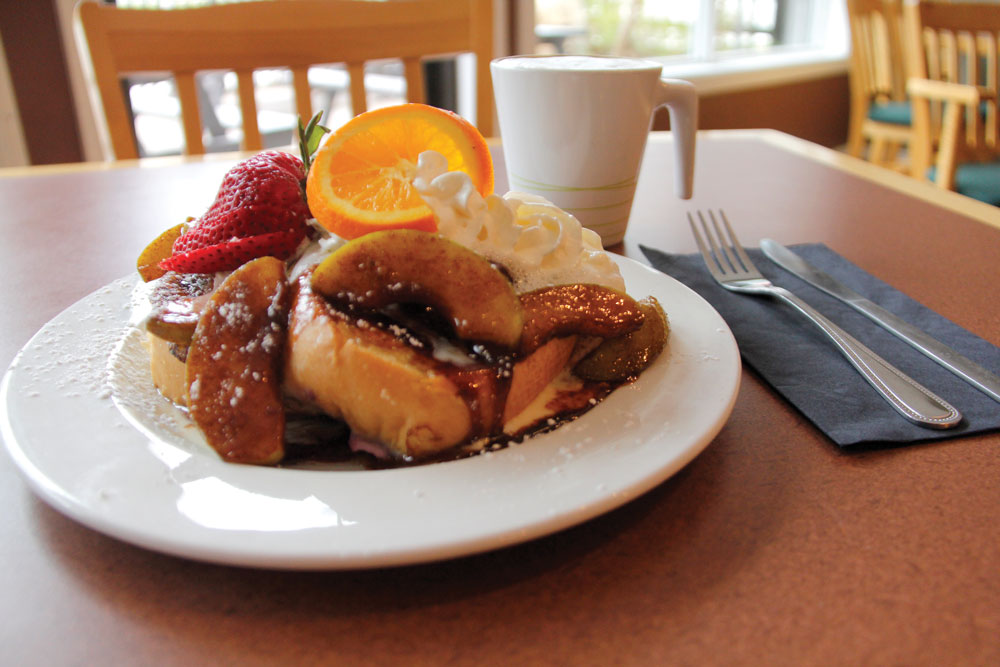 Famous for its French toast, including Orange You Happy with oranges, Triple Sec and carmelized pecans, one stuffed with aged cheddar and ham or one with Nutella, bananas and chocolate sauce, Pearls is the perfect place to fuel up for the day.
This tiny place does gourmet dogs right. The buns are baked fresh daily, there's a variety of unique and delicious toppings and the sweet potato fries are among the best I've ever had.
Hiking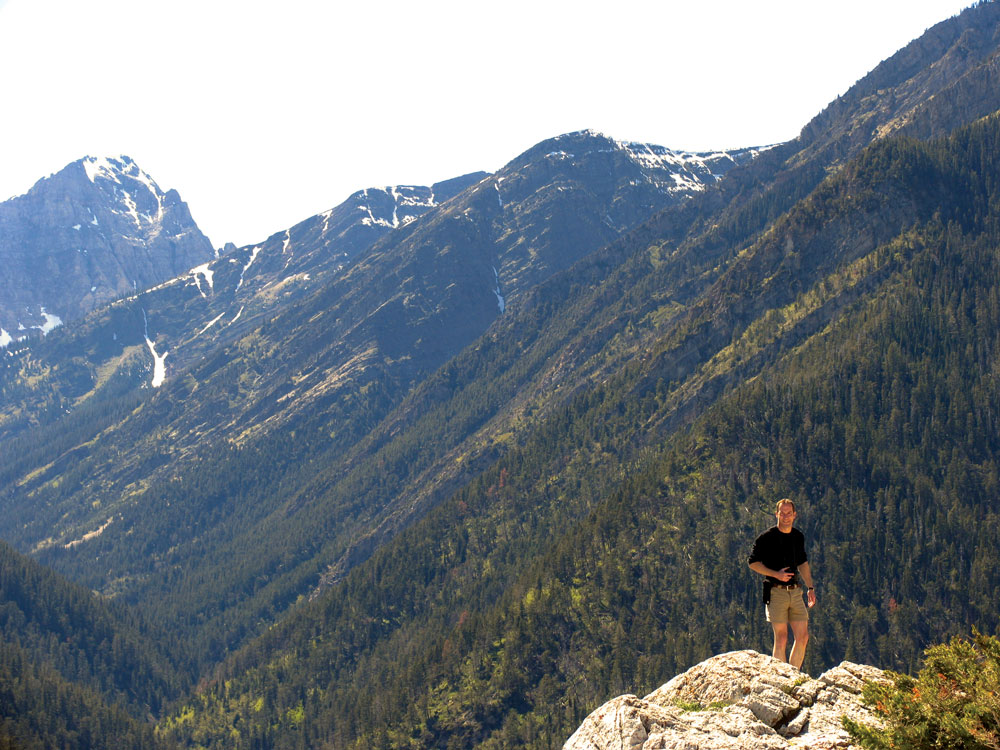 If you're up for a long (18-kilometre), somewhat gruelling and immensely rewarding day hike, the Carthew-Alderson Trail is well worth the effort. Take one of the morning shuttle buses to the trailhead at Cameron Lake and begin with an eight-km uphill walk to Carthew Ridge, where you'll be greeted with spectacular, unobstructed views in all directions that are worth the sweaty ascent. The rest is a slow descent all the way back to town, passing mountain lakes, alpine meadows and forest. Hiking poles will become your friends.
For a shorter but also scenically rewarding hike, drive to Logan Pass and walk the five-km round-trip trail to Hidden Lake Overlook. There's a good chance you'll see mountain goats, and the views, once again, are stunning. Bears Hump, which resembles the hump on the back of a grizzly, is another good hike for novices. This popular hike is short (less than three km) but the ascent with some man-made steps will get your heart pumping. At the top, you'll get a great view of the Prince of Wales Hotel, Waterton Lakes and the meeting of the mountains and the prairies.