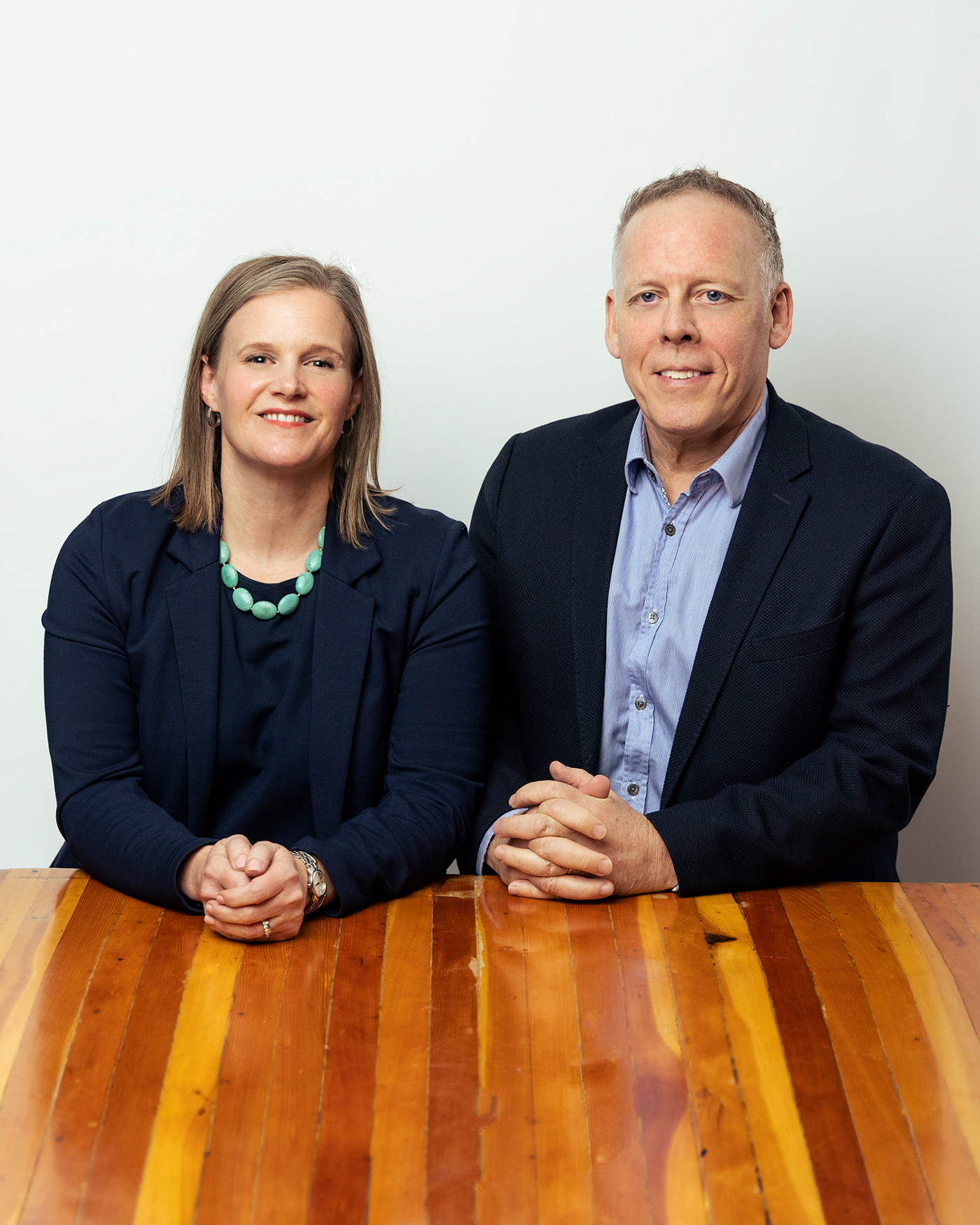 Today, RedPoint Media Group, Avenue's publisher, announced that it has been acquired by Käthe Lemon and Roger Jewett.
Lemon has been the President of RedPoint for the past year and a half and before that she was the Editor of Avenue for 15 years. 
Lemon will continue in her role as President, and will lead daily operations while working to grow RedPoint's Content Studio. RPM Content Studio creates a number of custom publications (including the award-winning Leap for the Alberta Cancer Foundation and Spur for the Calgary Foundation) as well as branded marketing and content marketing work.
Jewett has been RedPoint's CFO for the past two and a half years and will now become RedPoint's CEO. Jewett was previously President of RareMethod and CEO of Twist Marketing and also has experience as an investor and CEO or CFO of several successful, rapidly growing companies in the ski resort, medical device, aviation and environmental services industries.
"Käthe and I are very proud to become the owners of RedPoint," says Jewett. "We look forward to working with RedPoint's talented team, growing the business and continuing RedPoint's tradition of producing excellent work and promoting Calgary's many amazing attributes."
Established more than two decades ago, RedPoint Media Group is now the largest locally owned magazine publisher in Calgary. 
"We are excited about continuing to celebrate Calgary through storytelling in Avenue and our other publications," says Lemon. "We believe Calgarians love this city and love the work we do, in particular what Avenue is doing. The magazine will continue to be available free to share our stories as widely as possible and we are asking Calgarians to help support us with that mission by subscribing to our newsletters and print publication and by becoming Avenue A-List members."
RedPoint Media Group has roots in Calgary dating back to 1994, when Avenue started publishing. For the past several years the company has been owned and operated by Pete Graves, prior to which it was owned by his father, Don Graves.
"Having worked with Käthe for so many years, and in so many areas, I believe in her 100 per cent," said former owner Pete Graves. "Käthe loves RedPoint, and it is a great partnership with Roger, who has had success in a number of industries. His strong financial and business knowledge make this a strong leadership combination."
Lemon and Jewett plan to build on RedPoint's legacy of quality content and trusted storytelling that has been created by the Graves family for close to 30 years.
As we head into this next chapter for Avenue, we hope that you'll continue to support Avenue.
If you love Avenue, please consider helping us continue to share our own love of Calgary in one of these ways:
1) Sign up for our newsletters (this helps us share our stories more widely); 
2) Subscribe to our print issue (this helps pay for the publication and ensure that it continues to be available for free to support local businesses and events); 
3) Become a member (join Avenue's team today and get the chance to take part in everything we do).