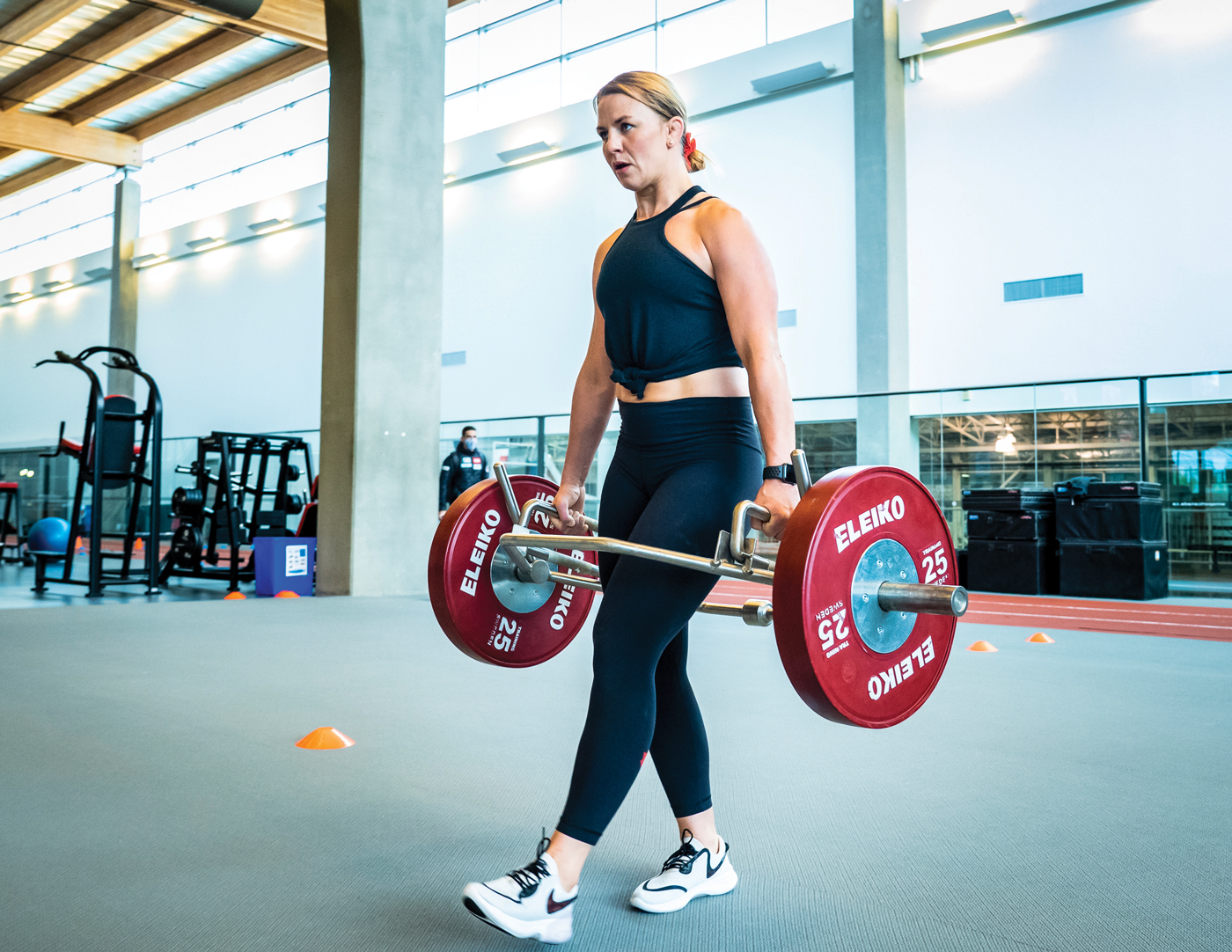 The Canadian Sport Institute Calgary (CSI Calgary) is a network of resources for athletes located at WinSport's Canada Olympic Park. It includes elite training facilities, a team of doctors, researchers and dietitians and programs that address athlete health beyond physical performance. Here are just a few things to know about it.
It was the first national sport institute in Canada.
Opened in 1994, CSI Calgary is now part of a nationwide network of seven sport institutes and centres.
Players from the CFL, NHL and MLB sometimes visit.
The Calgary Flames receive annual pre-season fitness tests here and athletes from major sports leagues sometimes train at CSI Calgary in the off-season. Olympic and Paralympic athletes make up the bulk of athletes who train there, though.
Athletes who have worked with CSI Calgary have claimed a total of 155 Olympic and Paralympic medals.
Calgary's biggest connection to the Olympics was as host of the '88 Olympic Winter Games, so it's not a shock that 119 medals were earned during the winter games vs. just 36 in the summer games.
Reigning champs headed for Tokyo in 2021 and Beijing in 2022 are training there now.
They include Erica Wiebe (pictured), Justin Kripps, Ted-Jan Bloemen, Brady Leman and several others.
It's a lot more than a training facility.
One of CSI Calgary's flagship programs is Game Plan, a "total athlete wellness program" that supports national athletes by helping them develop their skills, network, health, education and career opportunities for their time in sport and life afterwards.
Some CSI Calgary programs are open to the public.
CSI has a food kiosk at the University of Calgary's MacEwan Hall, with a menu designed by the institute's professional chefs and performance dietitians. Another public program is the new-ish R2P (return to play) Code, offering science-backed reports for athletes recovering from injuries.
The institute works with major brands through its Sport Product Testing division.
It pairs scientists, high-performance athletes and members of the public with products from brands like Lululemon and Under Armour for production validation and development.