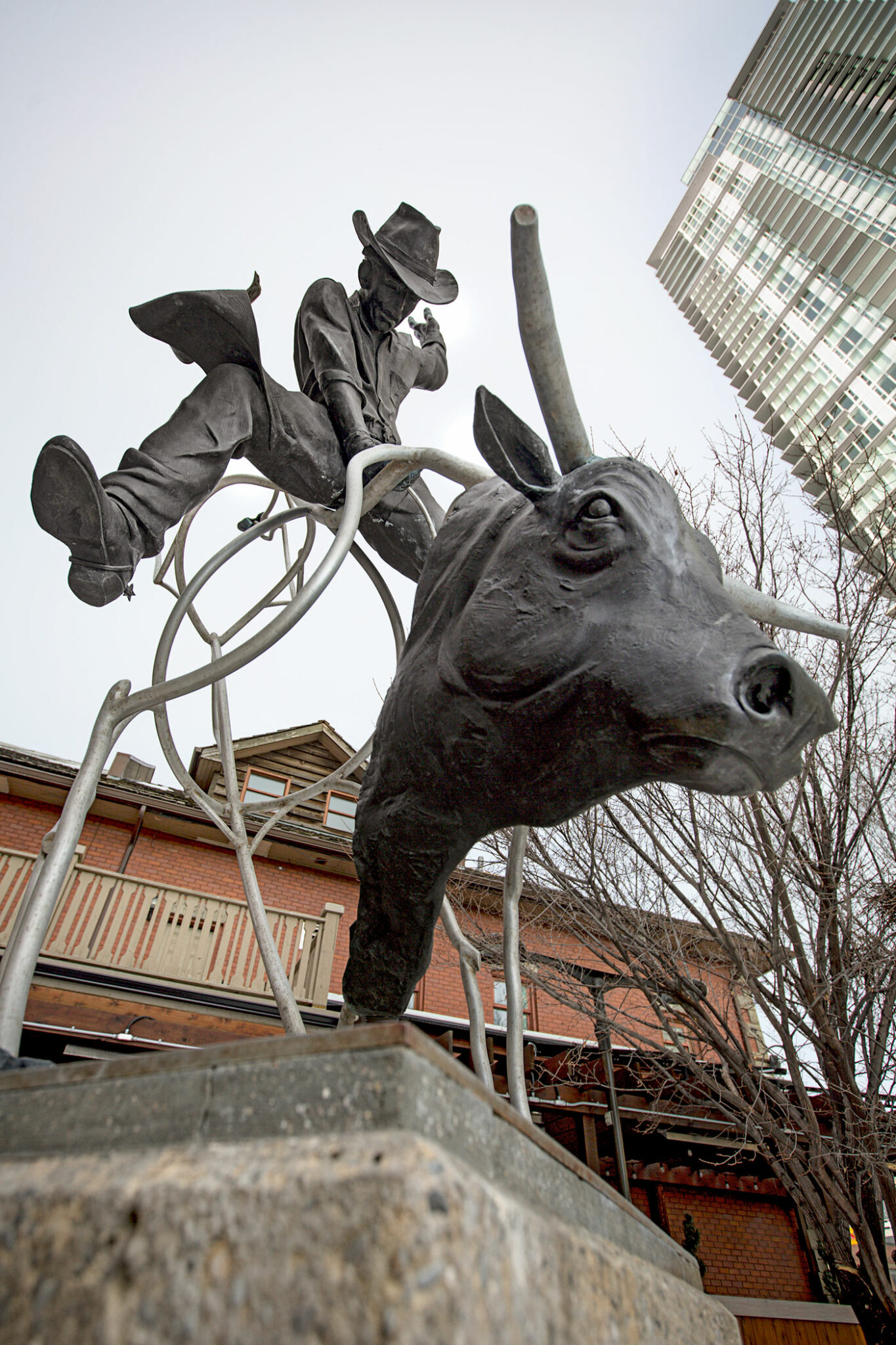 Released last year, 111 Places in Calgary That You Must Not Miss appeals to long-time locals and first-time visitors alike. Each place gets a chapter, complete with photo, contact information and a tip on a nearby or thematically similar place to visit (if you count the tips, the book includes 222 places).
Author Jennifer Bain lives in Toronto but has deep connections to Alberta. She interned with the Calgary Herald in 1990, later worked for the Edmonton Sun and has spent much time on a ranch her husband owned until recently. "I knew that Calgary was a very good city to write about because there still are a lot of old, cool, lingering, undiscovered places that haven't been bulldozed by the modern world," she says.
The book features stories about a tattooing pastor, a Victorian-era sex worker's favourite haunt, a famous pair of shoes and much more. One of Bain's suggestions is going to the Stampede Grounds to learn about local history by viewing statues and murals open to the public year-round. It's an example of how 111 Places encourages a deeper appreciation of familiar spots. Photojournalist and SAIT instructor Christina Ryan, who shot the majority of the book's photos, can attest to this. "When you've been living in a place for so long, you have a tendency to revisit your ordinary haunts," she says. "You get a slanted view of what your hometown is like until you go on an adventure."
COVID-19 had little impact on Bain's final list as many of the 111 entries are outdoors or viewable while distancing. But one bittersweet moment was the permanent closure of Ranchman's after the book had gone to print. "If the first print run sells out I will be asked to update it. At that point, the Ranchman's chapter would fall out and other worthy places would come into play," she says.
111 Places in Calgary That You Must Not Miss is available at major retailers and independent bookstores.