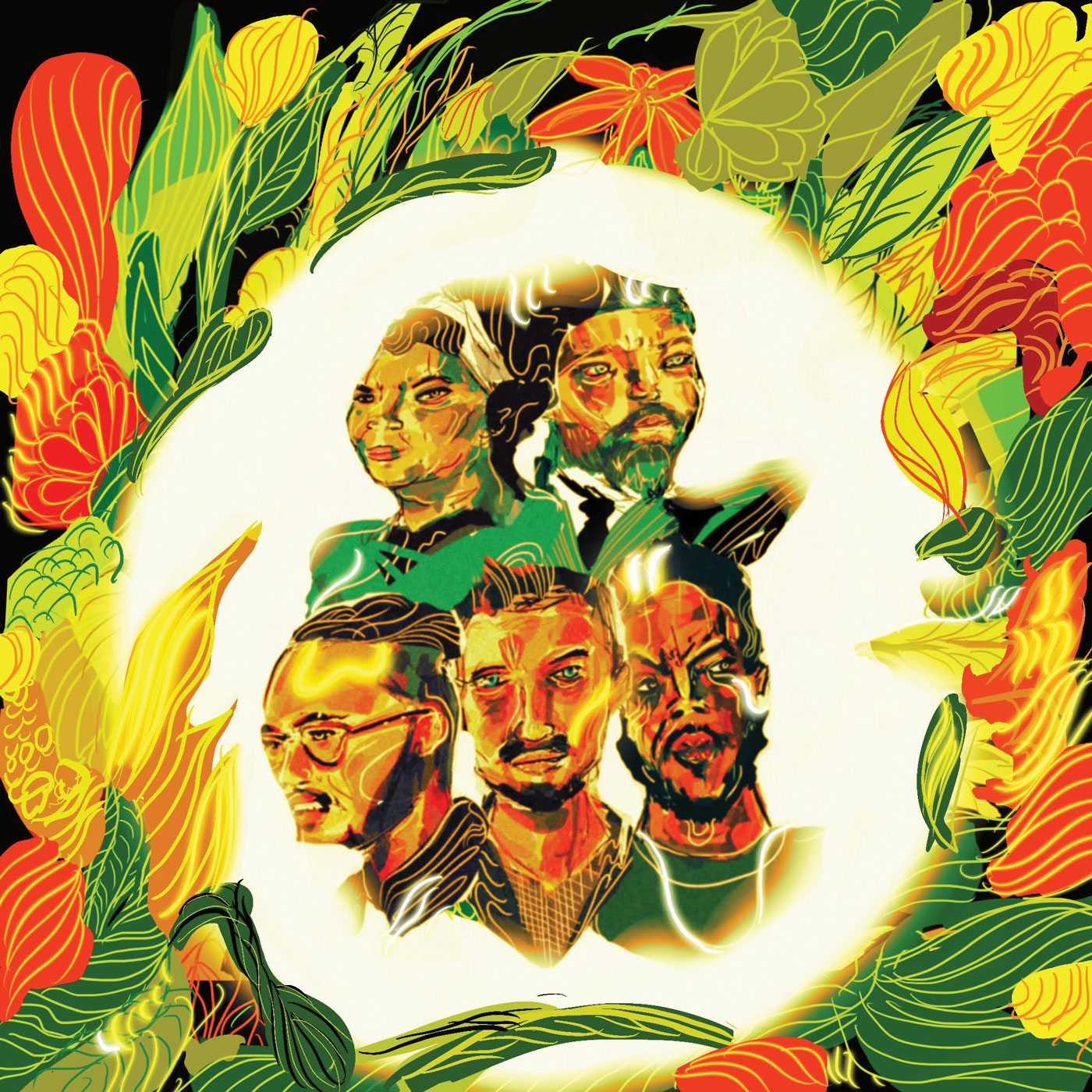 For a long time, the boards and leadership groups of major arts organizations have been predominantly filled by white people over 50. In his June 2020 article, "A Crisis of Whiteness in Canada's Art Museums," for Canadian Art, author Sean O'Neill surveyed four of Canada's top art museums over a two week period prior to publication. His findings were that all directors were white, all board presidents were white, 96 per cent of the senior executives were white and 75 per cent of board trustees were white.
None of the four museums O'Neill looked at were based in Calgary, but that doesn't mean Calgary is exempt from the problem of racial inequity in arts leadership and governance. Here, like everywhere, this concentration of power has made it difficult for racialized artists to thrive.
Recently, Calgary's arts sector has been taken to task with calls by artists for more accountability and transparency around racial equity. In response, many organizations here — both established and grassroots — have implemented changes to organizational structure, policies and processes. Among these organizations are the city's new contemporary art gallery Contemporary Calgary, and one of its longest-standing institutions, Glenbow.
Recently, Glenbow has taken significant steps to diversify its board of governors.
"Often, we think that if there is diversity at the executive level in organizations that this is sufficient to ensure appropriate representation. However, if there isn't diversity at the board level, to whom the executive reports, this can be dangerous. The ultimate control of the organization rests with the board," says current board chair at Glenbow Irfhan Rawji, founder and CEO of the tech talent firm MobSquad and principal at Totem Capital Corporation.
This past spring, Glenbow announced the nominations of five new board members, all of whom identify as Black or Indigenous. Once these nominees are formally confirmed as governors at the annual general meeting this month, there will be 10 racialized board members, representing 42 per cent of the Glenbow board, up from 22 per cent.
While representation in leadership is an important step toward achieving equity for racialized artists, organizations also need to dig deeper to address systemic racism in their processes, practices and norms that have previously gone unchallenged. The process of actively deconstructing these foundations is often referred to as decolonization.
Over the past year, Contemporary Calgary has engaged in conversations about barriers that exist in processes and systems that have colonial foundations. "It's clear listening to some of the concerns of artists in the community that organizations need to do more than just provide a space for an artist," says David Leinster, CEO of Contemporary Calgary.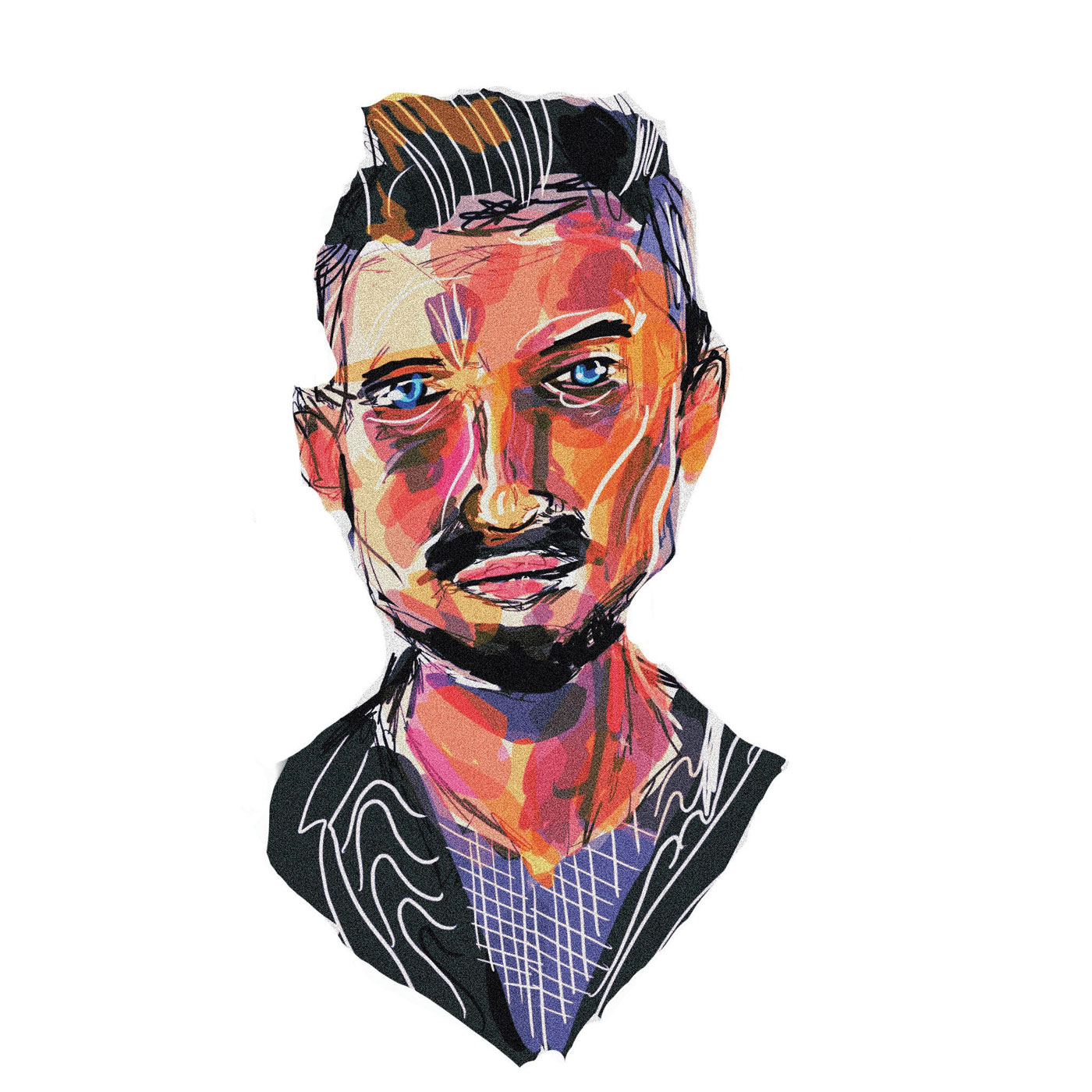 To create an environment where racialized artists can thrive, Contemporary Calgary has shifted from a standard onboarding process to an approach of co-creating a unique residency experience with each artist. "When we sit down with an artist to talk about an opportunity in the gallery, it's not just to say, 'we have a spot in a residency, are you interested?' The conversation needs to be, 'tell me more about your practice. How can we support you as an artist in the community? What are the things that you've found difficult to achieve the success or the type of experience you're hoping to have in a residency?'" Leinster says.
Arts Commons is also examining its organizational practices, suggesting that the Arts Commons Transformation (ACT) project — a $450 million expansion and modernization of the Arts Commons buildings — is meant to be about more than just the bricks-and-mortar spaces.
"We need to stop talking about transformation as being physical," says Alex Sarian, president and CEO of Arts Commons. "We need to start talking about transformation as being philosophical and programmatic. Our new building needs to be the physical manifestation of who we become."
To develop its Indigenous strategy, Arts Commons consulted with Indigenous cultural and spiritual leaders. It's just one example of how Arts Commons is working to build a better arts ecosystem for the city.
Sarian says that he hopes to "change the DNA" of what has historically been — and continues to be —
a white-led organization. He notes that this work will be done through a combination of arts programming, as well as challenging the organization's hierarchy and re-conceptualizing the physical design.
"I think that the process of leaning into this both personally and institutionally is a very intimate and reflective process," Sarian says. "No two institutions can tackle it, or should tackle it, the same way."
The need for transformation in leadership and programming isn't just the domain of the city's established companies and organizations however.
Even those groups that have been forged in progressive thinking, such as Femme Wave, are not exempt from experiencing a racial reckoning in terms of leadership and governance.
Founded in 2015 by friends and bandmates Kaely Cormack and Hayley Muir, who crowdsourced $5,000 to put on a music festival showcasing women and non-binary artists, Femme Wave grew into an annual feminist arts festival with 20 committee members, a board of directors, and a large community of interdisciplinary artists. From its inception, the goal of Femme Wave was to hold space for those the arts community and society had marginalized. This commitment to social justice left the founders feeling strongly convicted after being challenged by their community because the leadership team was made up of only white women (Cormack, Muir and Stephanie Perrin, the organization's resource director). During the upswell of public dialogue around systemic racism in the summer of 2020, Femme Wave's community was also dismayed by the organization's silence on the issue — and this compounded the existing concerns about the all-white leadership team.
"It was very clear that we had done some harm to people," Cormack says.
In January 2021, the entire Femme Wave leadership team stepped down from their paid positions in the organization (though they remained available to help board members on a volunteer basis). Cormack and Muir had founded Femme Wave out of a desire to foster a safe space for artists, but both felt that taking a step back was the only way to truly uphold that mission and create space for BIPOC and LGBTQ2SIA+ leadership.
To support the organization's transformation, Femme Wave brought on Jordan Baylon, a queer non-binary Filipinx artist and community worker. "The intention was originally to hire me to undertake some sort of process to bring the community into this conversation, to center those Black, Indigenous, racialized voices," Baylon says, "and in an intersectional way as well, that also considered other aspects of equity, such as inclusive design and gender and sexuality."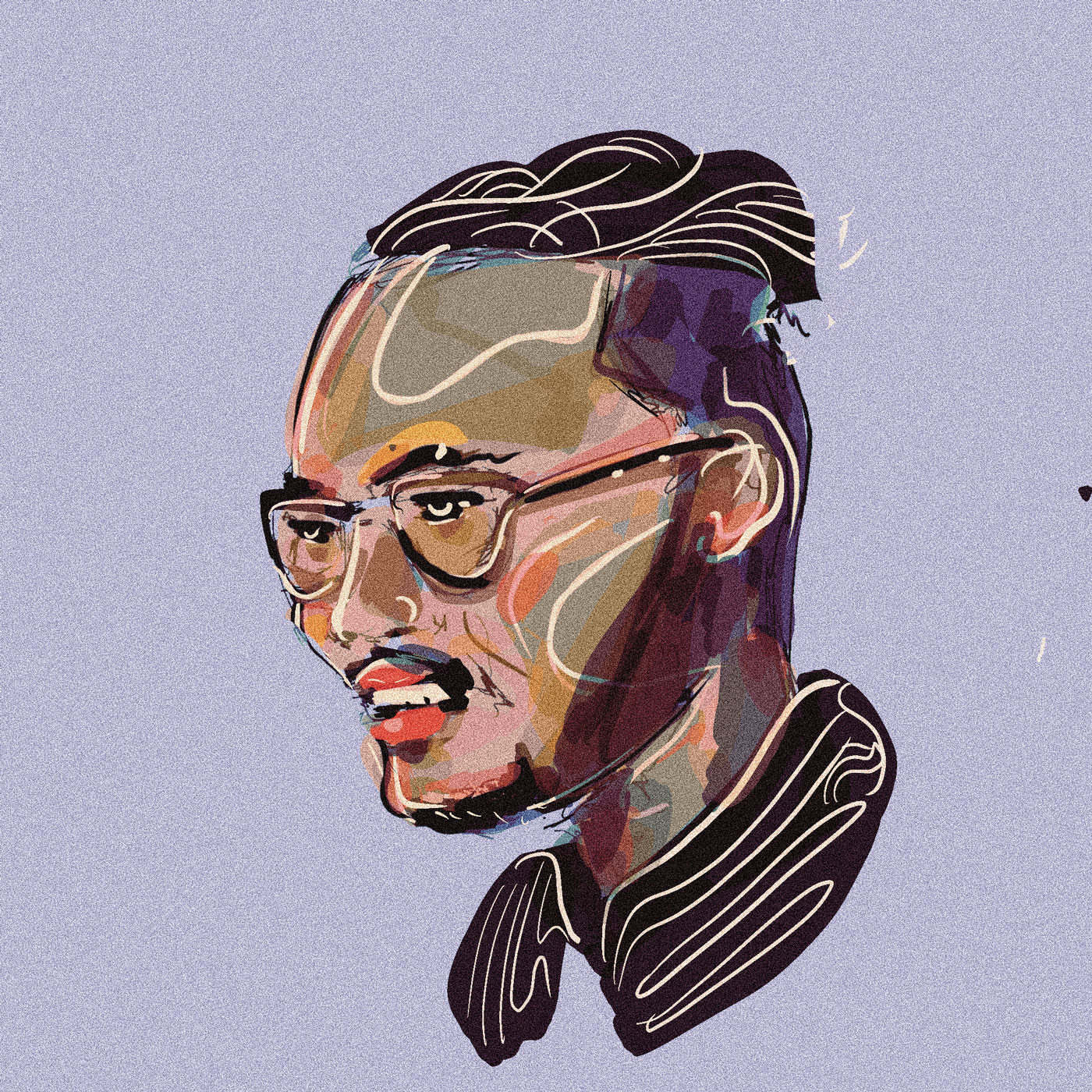 They also brought in The Colour Factor, an organization dedicated to decolonizing wellness that was co-founded by three Black and racialized women, Priscilla Cherry, Nitu Purna and Iftu Hargaaya. The Femme Wave leadership worked alongside Baylon and The Colour Factor to collect feedback from Calgary's arts community and to re-center the organization — a long and often ambiguous process of change.
"Compared to a lot of the other organizations, they are actually committed to honoring the time and not giving up," Cherry says. But embracing the inherent complexity that comes with confronting systemic discrimination has left the future of Femme Wave and its leadership up in the air. "The answers are still going to be with the people that have never been at the table before," Baylon says. "All I want to do is create the conditions for that to happen. I'd really love to see Black, Brown, Indigenous, racialized folks who haven't been at the table come in and take ownership of the organization. To me, that would be success."
While the original leadership team and the transformation team all hope to see Femme Wave continue on to serve marginalized artists in an intersectional way, all parties agree that the wellbeing of the community needs to be prioritized over the longevity of the organization. "We've come to terms with the fact that Femme Wave might not exist after this," Cormack says.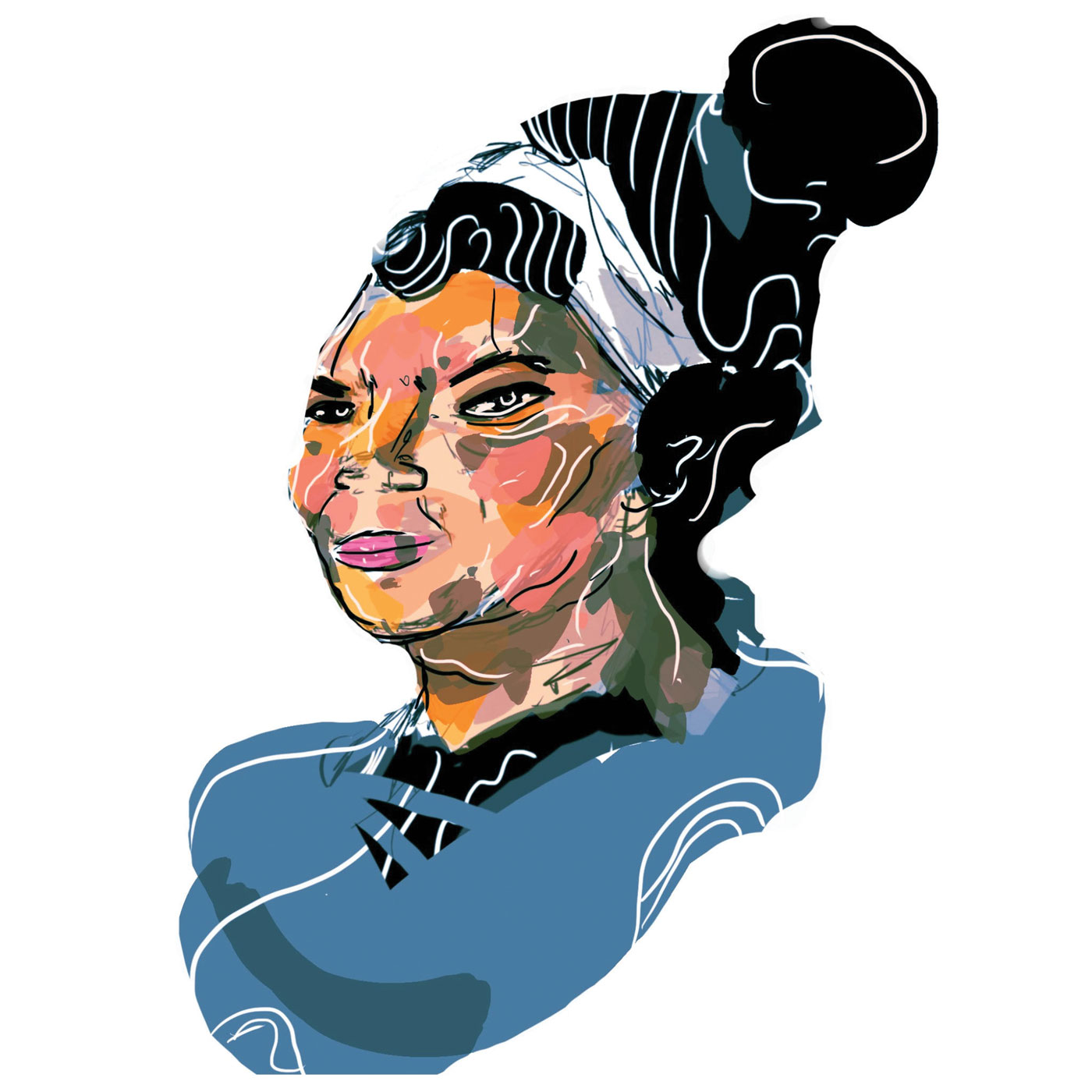 In the arts, as in life, history has shown that change can be slow and often happens on the backs of those who suffer the most. Author, filmmaker and playwright Cheryl Foggo, recipient of the The Doug and Lois Mitchell Outstanding Calgary Artist Award at the 2021 Mayor's Lunch for Arts Champions (an annual event organized by Calgary Arts Development and the Office of the Mayor), has watched Calgary's arts scene mature over the past 35 years.
"I sometimes feel frustrated with the pace of change," Foggo says. "And while change has accelerated in recent years, it came at a cost."
With the resurgence of the Black Lives Matter movement following the murder of George Floyd and the start of the Stop Asian Hate movement, many believe we are experiencing a society-wide "racial reckoning." For the arts, that reckoning encompasses #InTheDressingRoom, a conversation started by a takeover of the Stratford Festival's Twitter account by Black theatre artists, who used the opportunity to express their experiences of racism in the performing arts.
As Foggo points out, this current shift in the landscape is due to "people's excruciating pain being exposed." It's a common thread in human-rights movements that gain significant public attention — that the pain and labour of racialized people is a necessary catalyst for change.
At Contemporary Calgary, conversations that began addressing barriers for racialized artists only started after the artists put themselves out there to describe their negative experiences working with the organization.
"We learned some lessons about things that we can do differently," says Leinster. "They were difficult, especially for the artists who experienced them, but we're really grateful for those artists having come forward with those concerns. Because they allow us to grow as an organization, and that will only help to improve the arts ecosystem in this community."
As The Colour Factor team knows from their work with Femme Wave, even organizations that are open to change and transformation end up having racialized individuals wrestle through a cycle of educating and then validating the feelings of those who are being challenged. "The process wasn't easy for them. It wasn't easy for us as well," says Colour Factor's Purna. "We were exhausted."
This cycle illustrates the need for community care and healing throughout the change process. "I'm hurt by your actions in some ways, and then I can see you are also in pain … because I hold you accountable for something," Purna says. "It's kind of like I'm doing double the work." Since racialized artists are the victims but also, in many cases, the problem solvers, creating space for these artists to have decision-making power is a way for organizations to honour that labour.
Arts Commons' Incubator program aims to help redesignate power within that organization. Funded and supported by Arts Commons, the program operates under the leadership of 2021 fellows Jae Sterling, a Black multidisciplinary artist known for his work as a muralist (and the illustrator of this article); and multidisciplinary artist Contra, one half of the hip-hop act Cartel Madras. Launched this past spring, Incubator aims to accelerate artists' careers through networking, professional development, mentorship and performance and exhibition opportunities. "The program is exactly what we've been trying to do here, which is create a safe space and a space for multidisciplinary artists that are often overlooked," Sterling says. "They basically gave me the keys to the building. And I'll take advantage of that, trust me."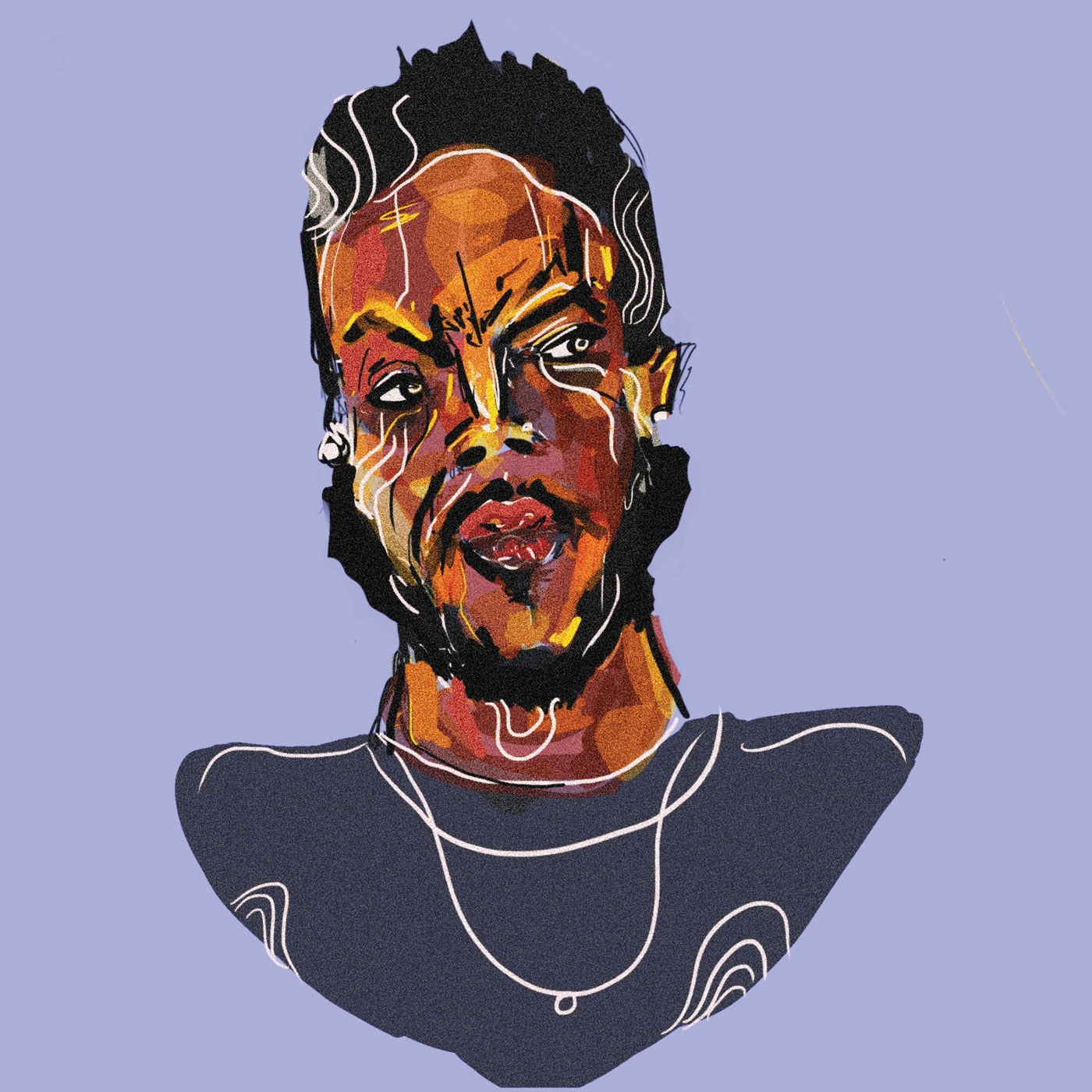 Sterling believes that the decision to have him and his associates, the SANSFUCCS collective, run a program like this is a significant step for Calgary. "They didn't get me out of academia," he says. "The person that they approached about this is a former rapper who comes from a background that was never going to be acknowledged by these institutions. I think that alone gives me a lot of optimism as far as what it's going to look like in the future, what downtown Calgary, the art scene is going to look like."
As one small step toward building a scene in which racialized artists can thrive, Incubator offers a glimmer of hope. "We are going to start the narrative that you don't have to go through a hostile environment to get recognition as a QTBIPOC artist in the city," says Sterling. "Too often, for us to get recognition, we have to go through these harsh environments and harsh realities. So we're gonna change that. I don't even want to say we'll try. We have to."
Even as programs such as Incubator show that some institutions are inviting change, only time will tell if the impact to the arts in Calgary will be long-term, and if it will be enough to get racialized artists to stick around.
"I was never the only [Black artist] here, but I was sometimes the only one that stayed," Foggo says. "I have worked with amazing Black actors and theatre makers and writers for decades and they've almost always felt that they had to go away in order to be recognized or to get opportunities. That's been devastating to me. So I'm holding on to hope that I will actually see a pool of people working here and staying here and able to tell stories that are from here."
Accountability of arts organizations will always be a crucial part of the story of how racialized artists find a home, but an equally crucial part of the story is recognizing that these artists have been making space for themselves within these organizations long before public pressure and protests. "We have always carved out our own spaces, because we've had to," Foggo says. "And we have accomplished incredible things just by refusing to sit down, refusing to be silenced.
"I think that has to be part of the conversation — just how much placemaking we have always done and will always do — no matter what the people who control the purse strings, or no matter what organizations that are still, really, predominantly controlled by white folks, do."
But until there is lasting change, the reality is that racialized artists may not stay, and Calgary's arts scene will suffer the loss. "So we will continue to create change for ourselves and to create spaces and to make art," says Foggo.
"We will also continue, or perhaps participate more fully, in holding organizations to account."