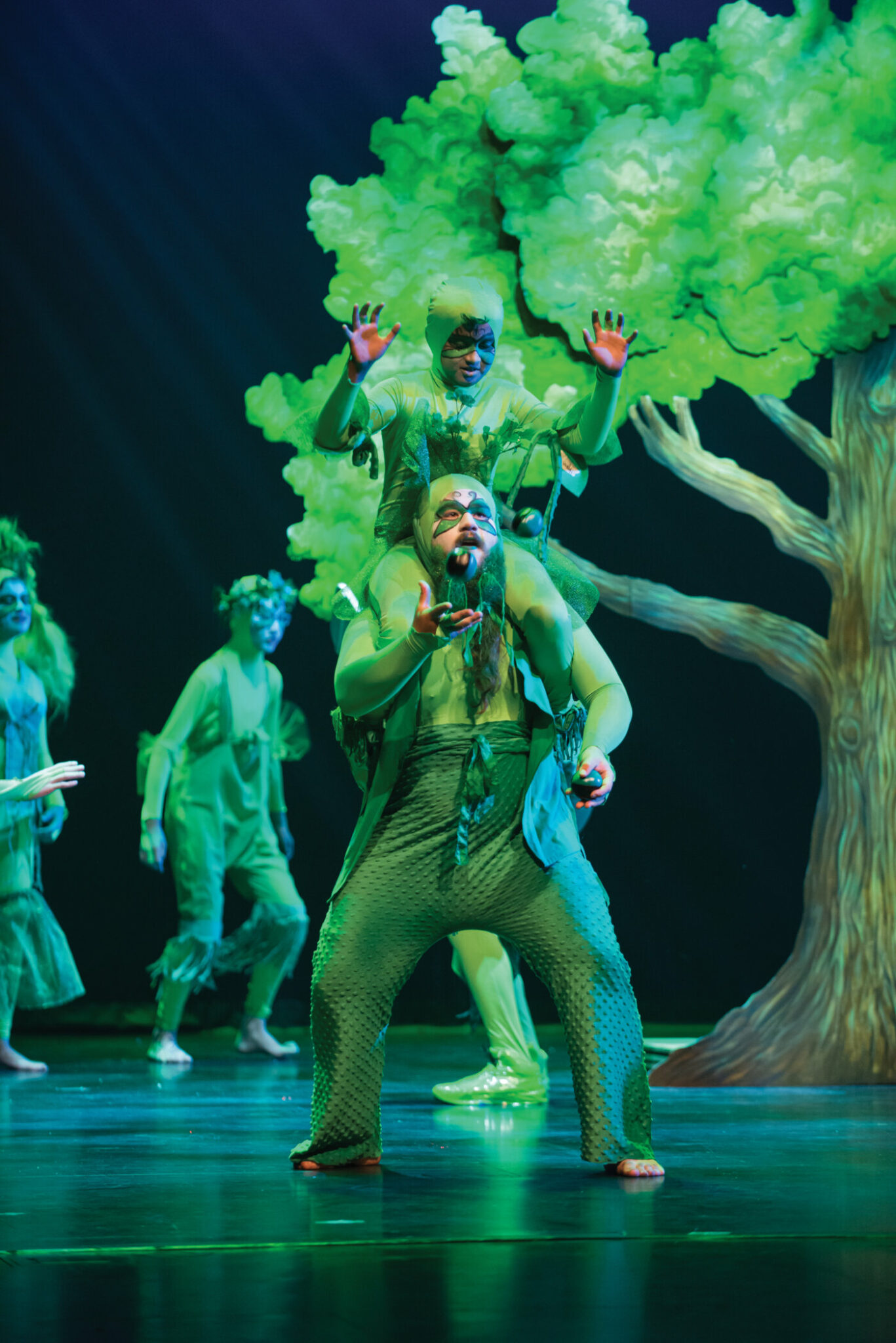 The Green Fools Theatre Society has been part of Calgary's performing arts community for more than three decades now. Beyond providing a space for artists to perform and master their craft, the society has also become a leader in using circus arts as a medium for social good.
The Social Circus outreach program, which provides free classes in stilt-walking, street theatre, puppetry and the art of mask, was designed for youth who come from precarious personal or social situations and marginalized populations, such as Indigenous, newcomer and refugee youth. Through the program, young people can build their confidence, self-esteem and sense of trust in adults.
"I spoke to a young lady recently who told me how much she missed the program and how it helped her," says Green Fools artistic director Dean Bareham. "She was going through a lot of mental health issues at the time, but said the Green Fools was a place where she felt she belonged."
The Social Circus program was designed to foster inclusivity.
Participants are encouraged to explore their creativity and build a sense of community with one another by relying on their physical skills, rather than on spoken language, cultural background or socio-economic status.
"Ultimately, we want to create a family so the youth feel part of something," Bareham says.
Since 1998, the Green Fools have offered Social Circus workshops and camps across Canada. They frequently go beyond major urban centres and bring Social Circus to towns in more remote regions, including Northern B.C. and Nunavik. Social Circus workshops have even been presented as far away as Lesotho.
The Green Fools Society often partners with child, family and youth agencies in need of positive physical programs. Last July, the company opened Studio G, a new school with a wide array of circus programs for kids and adults, including children's aerial, trapeze, hoop and circus classes.
"The programs are a tool to socialize and empower youth. It is a safe space for them to explore," says Bareham.