The Plaza Theatre in Kensington opened as a single-screen cinema in 1935. The first movie it showed was the comedy Mr. Skitch, which adults could see for 25 cents (and children for 15 cents).
The Plaza stood strong through floods and droughts, recessions and booms, its screen illuminated with new releases, art-house and independent films, until 2020, when it was forced to close after struggling to stay afloat during the first wave of the COVID-19 pandemic.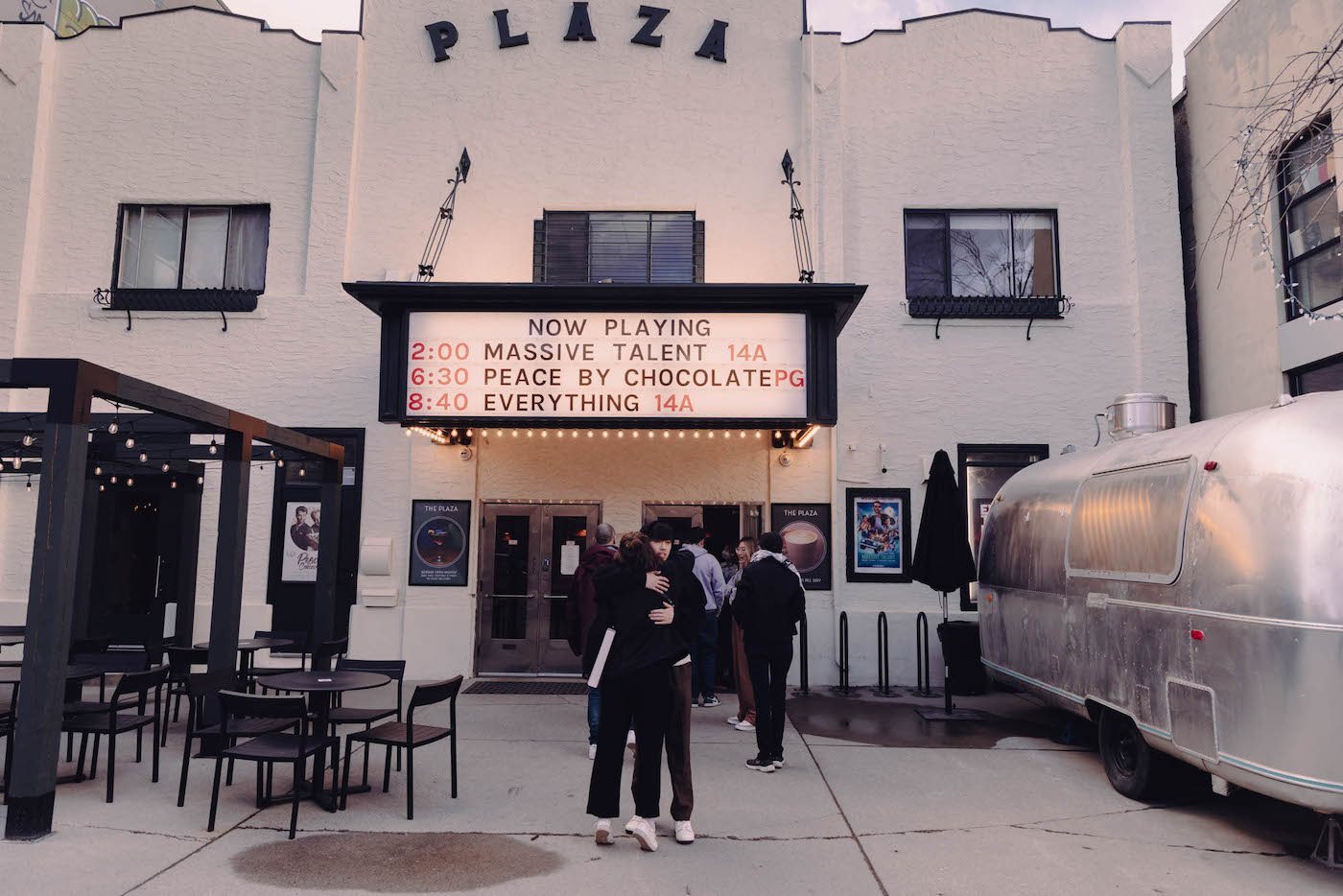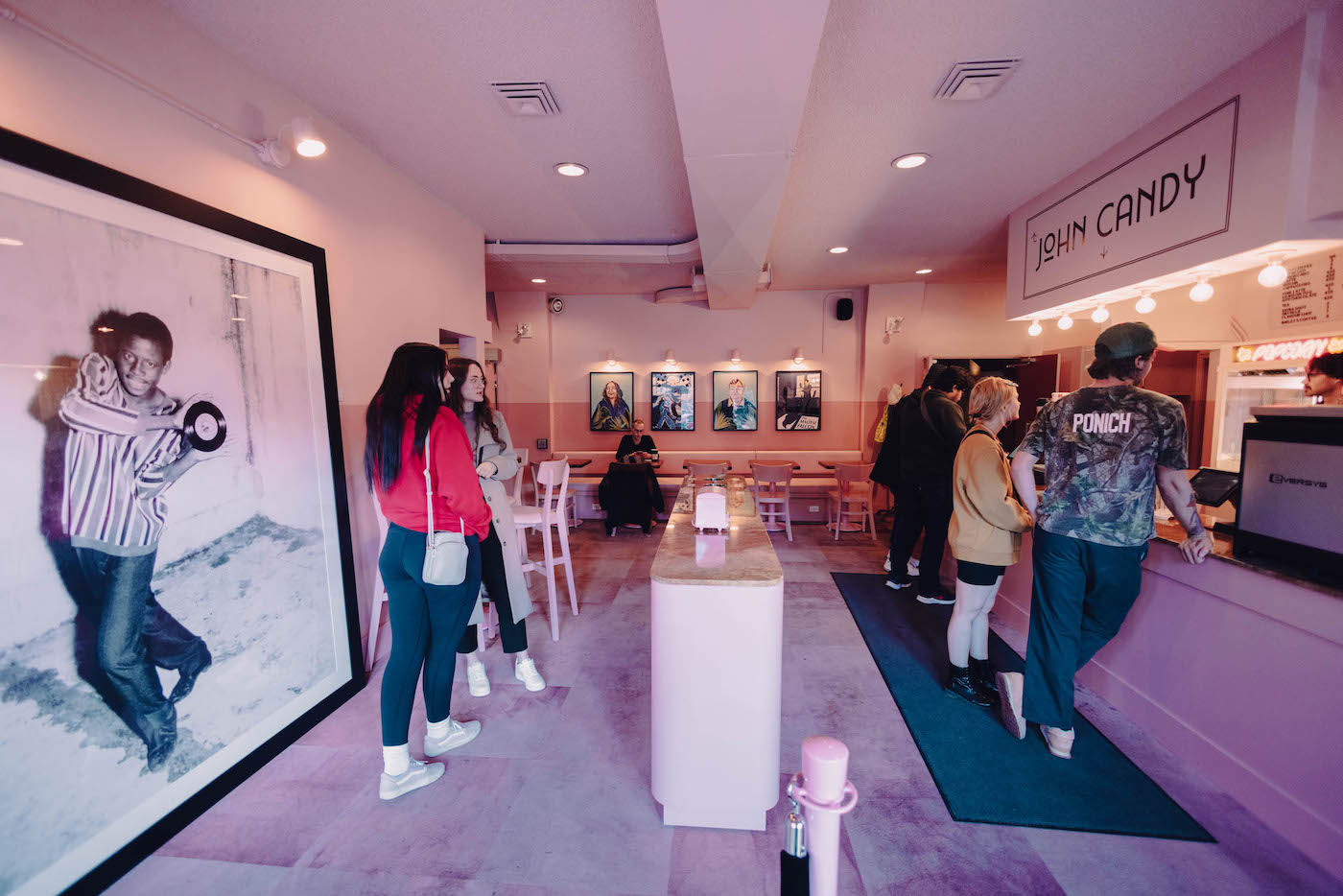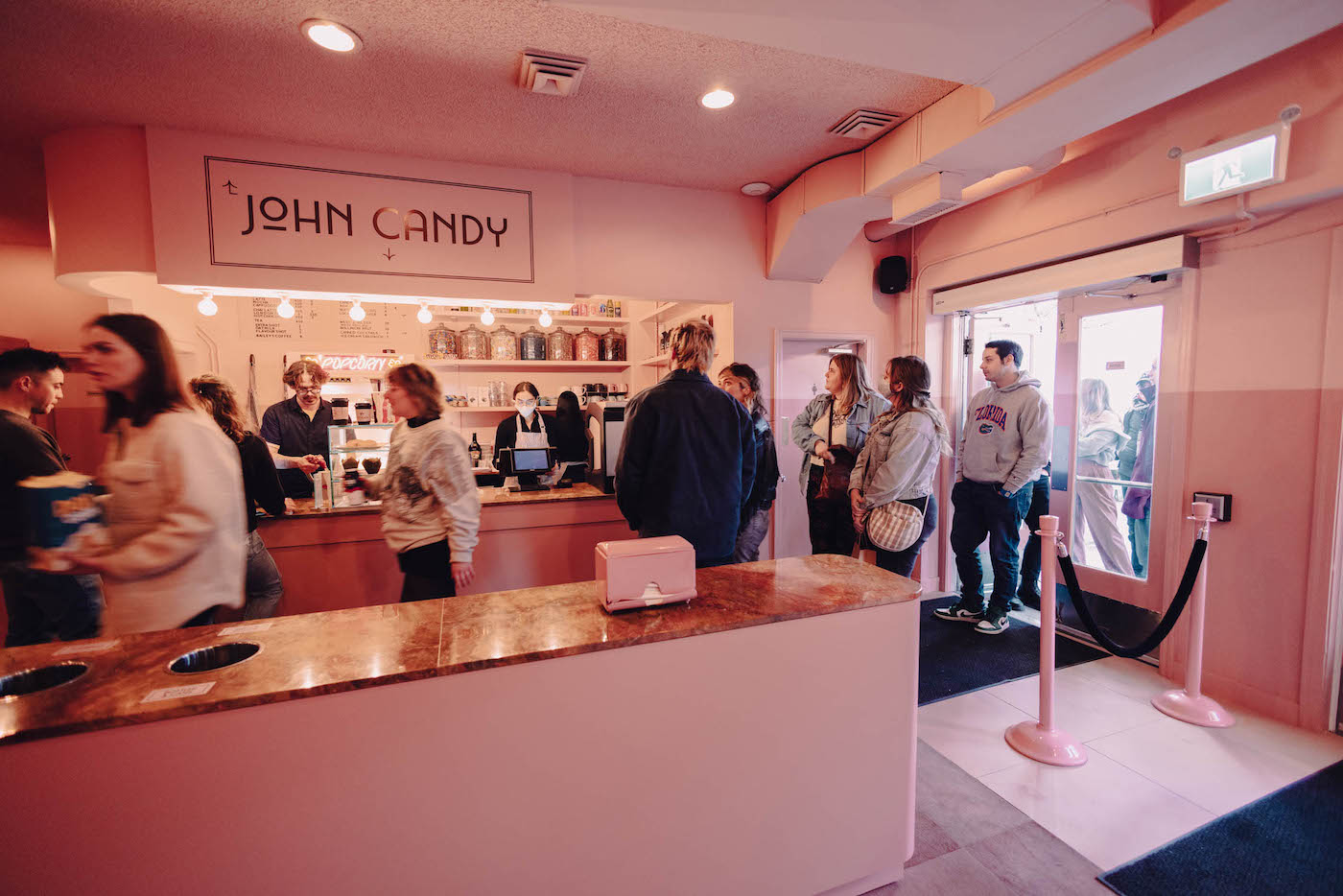 This story, however, has a hero: Fatima Allie Dobrowolski. After moving to Calgary from England in 2014, Dobrowolski frequented the Plaza with her husband, David, the two of them often talking about what they would do if they ever owned such a theatre. In 2021, they got the chance to find out when Dobrowolski signed on to be the new long-term leaseholder.
The doors remained closed — but, this time, to undergo extensive renovations. The result, unveiled in January 2022, features lush pink carpets and furnishings, locally made artwork depicting films like The Maltese Falcon and Brokeback Mountain, a café and a speakeasy-style cocktail bar. "Movies transport you for a moment in time to another place," says Dobrowolski. "We wanted to create that sense of being transported from the moment you walked through the doors."
Dobrowolski hopes to make the Plaza a gathering place for not just movie-lovers, but for all who frequent Kensington. "People called us the heart of the community because of where we're placed. But it's not something you can just claim; you have to earn it," she says.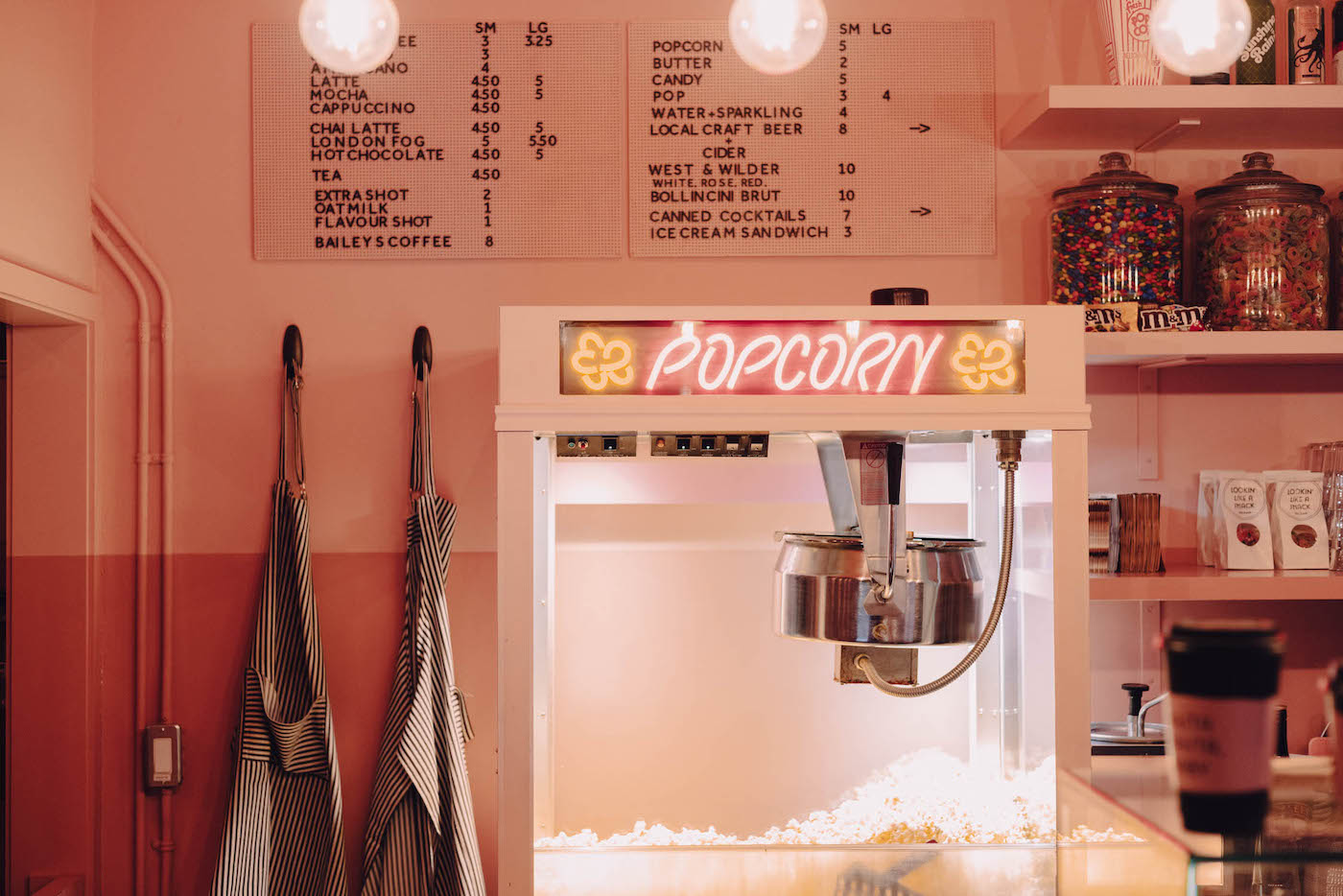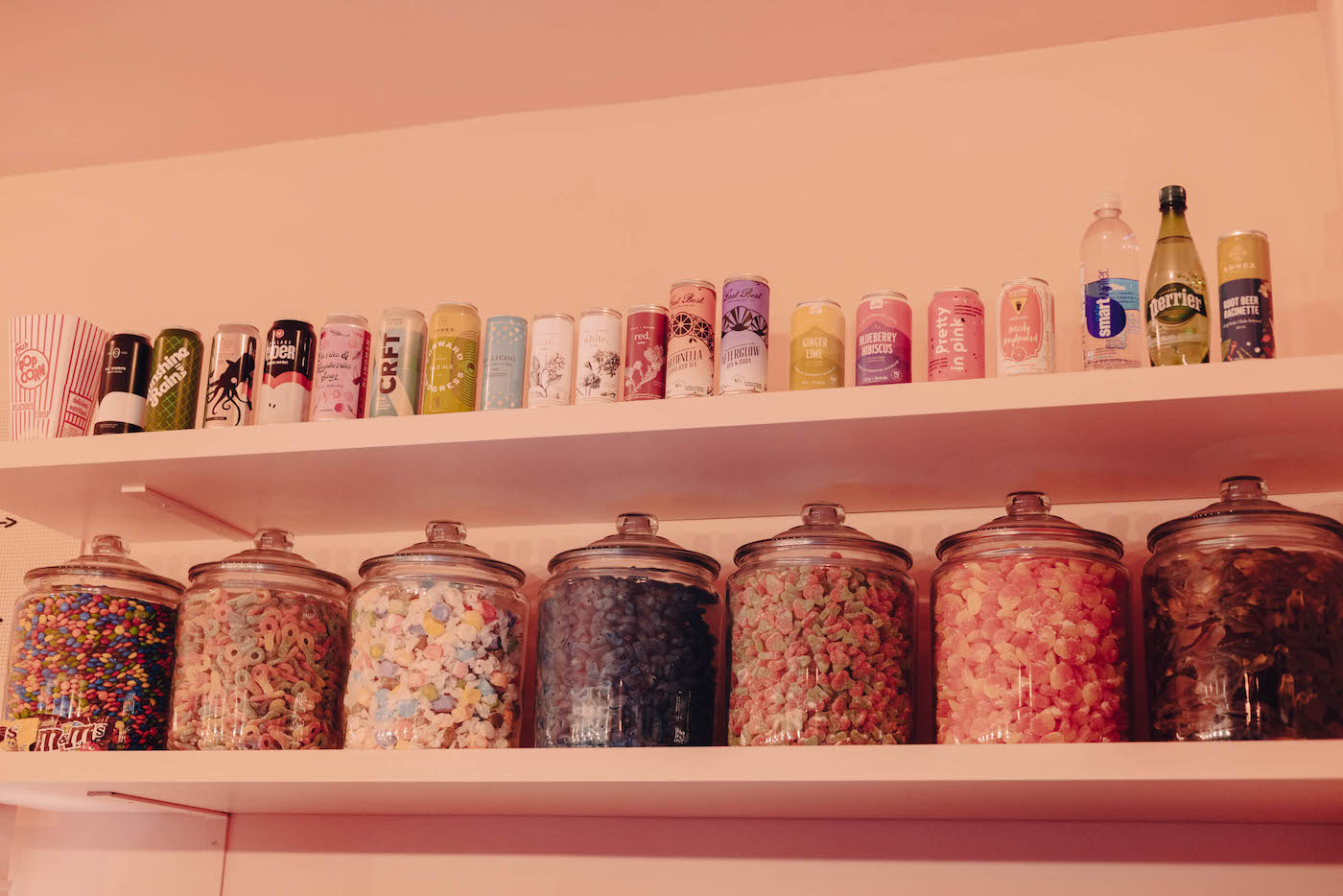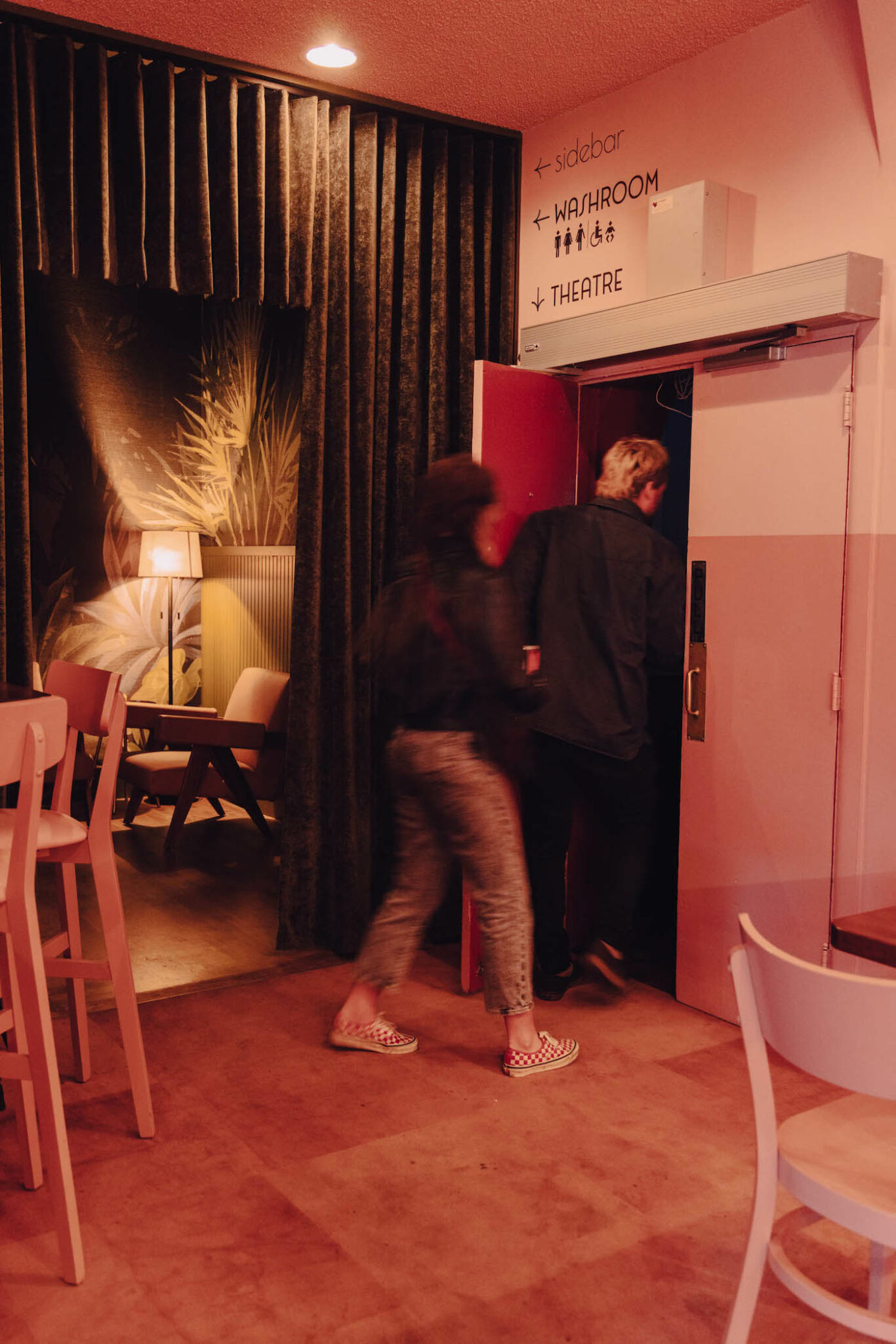 One way Dobrowolski serves the community is through BYO Baby, a weekly mid-morning screening designed for those with children under the age of one. These screenings, along with family-friendly matinees on the weekends, have resulted in an overall clientele that ranges from infants to Plaza veterans. "I met a woman in her early 70s who told me she came here on her first date when she was 16," says Dobrowolski. "And when we reopened, we had a couple who wanted to be the first people through the door because they used to come here when it was 50 cents to see a movie."
Thanks to Dobrowolski's vision and dedication to maintaining the building's history, it seems the 
Plaza is earning its place as the heart of the community once more.