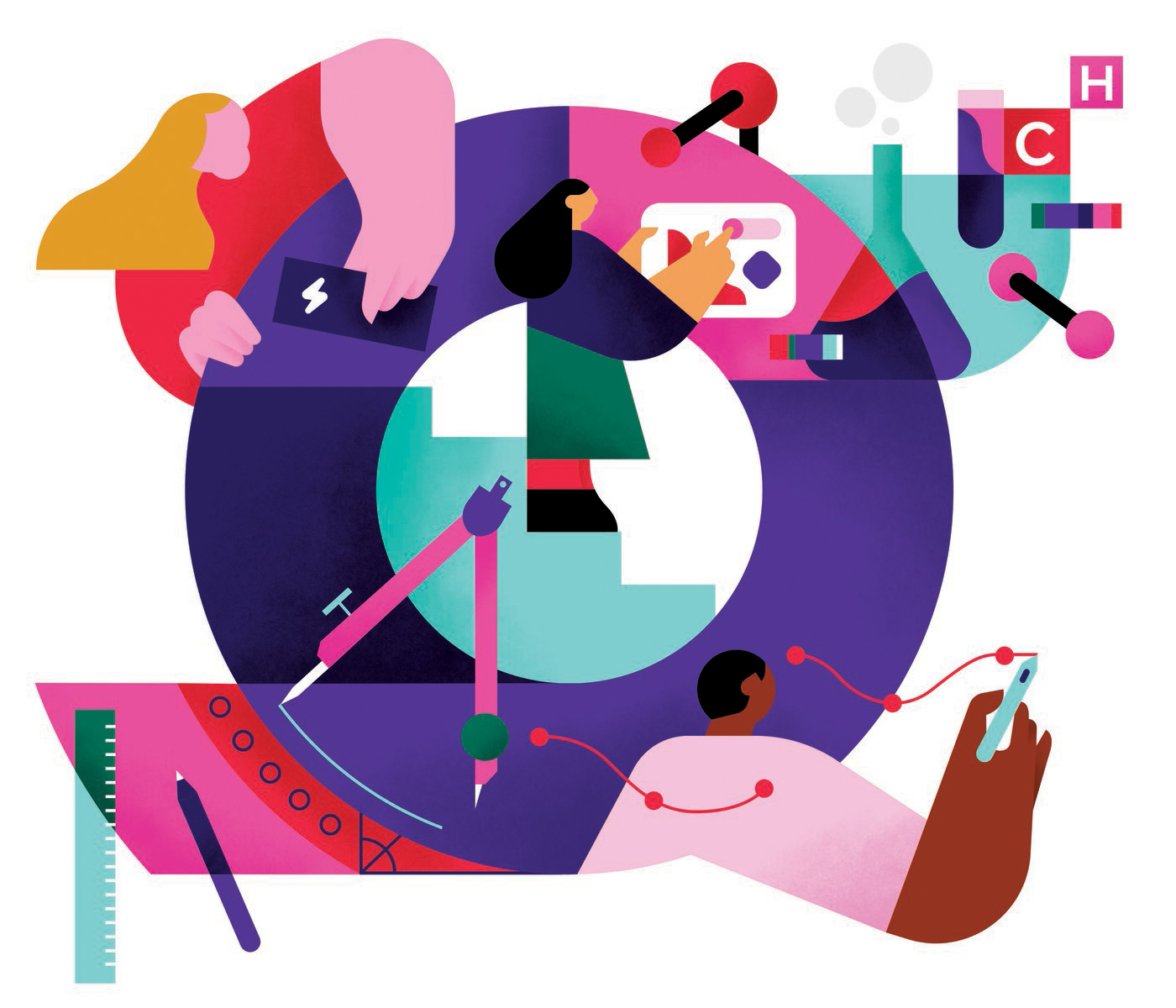 Change happens, whether we're ready for it or not. To be competitive in the global energy market, especially amidst the next great energy transition, innovation is key.
Innovation helps drive growth and create new opportunities, as well as improve efficiency and cost-effectiveness. Perhaps most importantly, innovations in the energy sector help build a more sustainable future for all of us.
Calgary has a long history of energy innovation. Richard Masson, a longtime energy project development consultant and executive fellow of the University of Calgary School of Public Policy recalls that in the early 1990s, there were only three main oil sands projects in Alberta — and it took ingenuity to make them work. "Oil sands are a tough resource. We had to figure out how to get it out of the ground ourselves," he says. "Getting those first projects off the ground was a huge accomplishment in innovation."
Masson points to continual innovation since then, involving academics, engineers and companies, resulting in oil sands production growing from around 400,000 barrels a day to more than three million barrels a day. "We've had that kind of innovative culture for decades," he says.
Now, this culture of innovation is poised to take Calgary in a different direction, as the energy sector prepares for the approaching global energy transition. "The only way we're going to be able to produce this resource in a responsible way for the world is if we can address climate change," says Masson. "We have an ecosystem of companies and organizations who are aligned on this and have been for a long time."
Brad Hayes, a geoscience consultant and instructor at Mount Royal University, agrees. "Innovation in the energy sector right now takes a lot of forms" he says. "In oil and gas, it is focused primarily on reducing [greenhouse gas] emissions footprints by devising new means to produce the ever-growing volumes of oil and gas that society demands." He lists examples, including switching to nuclear energy for steam production in heavy-oil extraction, powering liquefied natural gas facilities with hydroelectricity, and using novel detection devices on drones and satellites to identify methane emissions.
This represents a huge change.
"Every analysis of future energy production, including from the International Energy Agency, points out that much of the technology we need to ensure energy security and to minimize emissions in the future does not exist in commercial form today," Hayes says.
That means there's an urgency for continued innovation in the global energy industry, making events like the upcoming World Petroleum Congress, happening in Calgary in September, all the more timely and critical. This will be the first time at the World Petroleum Congress that the global oil and gas industry will collectively address the theme of energy transition and the path to net zero, and it's a chance for Calgary and Canada to affirm its position as an energy leader.
"We sit on one of the biggest hydrocarbon deposits in the world, so we need to do everything we can to reduce the environmental impact of the hydrocarbon we're producing," says Masson, who is chair of the World Petroleum Council-Canada, the host of the congress. "The congress brings people from all over the world — CEOs, energy ministers, academics, companies — to talk about how we tackle this issue," he says.
"It's a key opportunity to showcase what Canada is working on."
Collaboration is key
At the crux of energy innovation in Calgary is collaboration. While the energy sector generates a lot of revenue and jobs for Calgarians, it also poses great environmental challenges, putting it at the centre of a complex and often divisive debate.
Enter the Energy Futures Lab (EFL), which, according to managing director Alison Cretney, was created in response to this harmful polarization around energy issues. The lab brings together a diversity of perspectives — oil and gas professionals, renewable energy developers, Indigenous leaders, environmental groups, government and even artists. "We asked: How can we build from our strengths in order to accelerate transition to the energy system the future requires of us?" Cretney says. "And how do we do that in a way that incorporates equity and prosperity in a future that people want to be part of?"
EFL acts as a platform to transform those polarized conversations into actionable solutions. The lab's guiding principle is that finding innovative energy solutions requires collaboration, insights and contributions from diverse stakeholders. It takes a multifaceted approach that recognizes the complexities and interconnectedness between our social systems and our energy system. "Innovation in the energy sector needs a comprehensive and holistic approach," says Cretney. "The challenges we face cannot be solved in isolation."
She adds that we need to foster conditions for innovation through competitiveness, social-cultural acceptance, public policy, regulatory controls and investment attraction. "By bringing together the right people on the right issues at the right time, we can unlock the biggest opportunities we're seeing for the province and the city, in relation to a changing energy system."
Such unprecedented collaboration is already happening.
Cretney refers to the global "sea change" in 2020-21, when both industry and investors, alongside governments, began making public commitments towards net-zero emissions by 2050, and acknowledging that climate risk is investment risk.
The launch of the Pathways Alliance, a joint effort by Canada's largest oil sands producers to work together to address climate change, was a signal of that change. The Alliance companies decided to pool resources and share intellectual property. "This way, when somebody makes a breakthrough, everybody benefits quickly," Masson says. "It's a great innovative model. We benefit by working collaboratively."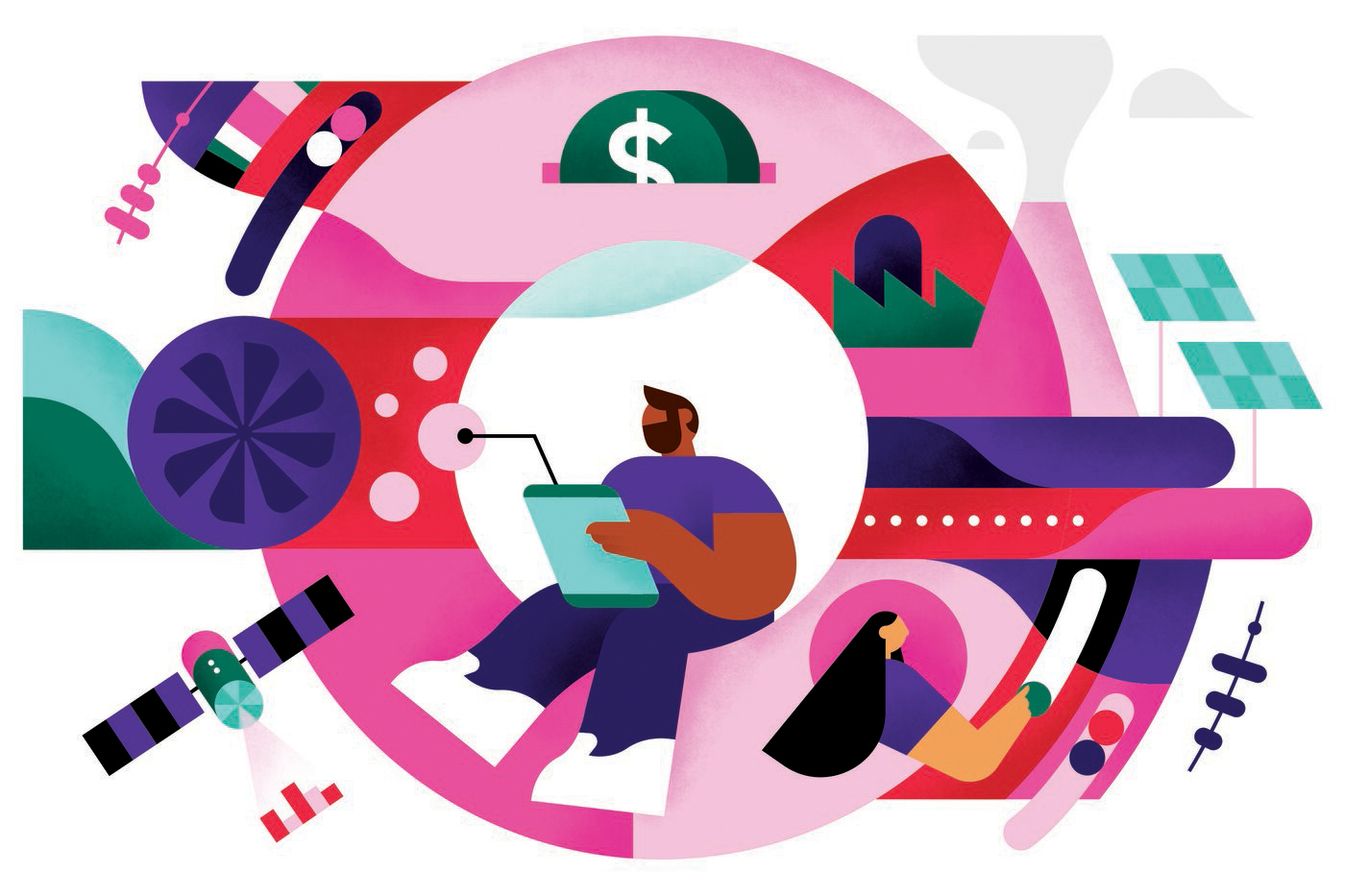 Upskilling individuals to support organizations
Part of successfully fostering collaboration and innovation is ensuring individuals have the skills and resources to set targets for their organizations and to be able to hit them. That's where the newly launched Calgary Innovation Peer Forum comes in. Put together by the Strategic Capability Network (SCN) in Calgary, the monthly forum serves as a place for the city's corporate innovators — many from the energy sector — to network and learn from subject matter experts.
"We wanted to focus on a framework of innovation — how do you get people to innovate in large organizations?" says Mike Procee, manager of enterprise innovation enablement and culture at TC Energy and SCN board member. "How can you inject a bit of startup culture into these behemoth organizations where you can be a catalyst for change within the organization?"
The forum aims to build a community and what Procee calls a "hive mind" to educate and upskill innovators so that they know how to help their organizations. Another pillar is establishing best practices for working with the startup community and connecting with entrepreneurs and experts. "For example, if a large organization wanted to ramp up work on blockchain, sometimes it doesn't make sense for them to take engineers and repurpose them to recreate the wheel when there are likely multiple startups in Calgary that are blockchain experts," says Procee. "So, [larger organizations] need to figure out how to connect with these smaller organizations and work with them better. What we hope to see is this really cool intersection between big corporations working with startups to inspire their own innovation."
The right pieces to the innovation puzzle
Calgary's energy sector is uniquely positioned to grow exponentially during the energy transition. Procee points to Calgary's oil and gas companies being financially stable, and therefore better equipped to take more risk with innovation, such as investing in new technologies. "In terms of resources, it's prime time for Calgary," Procee says. "Companies have strong balance sheets and we have all the right types of talent right here. We have the technology, the universities and the startups. We just need to get all the people at the table and get them working together to have Calgary be a massive innovation hub."
Hayes agrees that Calgary leads with its highly educated workforce.
"Many scientists and engineers have been innovating for decades to improve oil and gas production," he says. "Now some of their knowledge and entrepreneurial experience is being turned toward things like lithium extraction."
Cretney points to A Roadmap for Canada's Battery Value Chain, a collaborative report by Transition Accelerator, the Battery Metals Association of Canada, Energy Futures Lab and Accelerate, which identified an important aspect of the battery value chain that's missing right now. "That's the midstream, refining raw elements like lithium into battery-ready components. This is something that Alberta could be really well positioned for, alongside lithium extraction. That means we have an opportunity to integrate into a full electric-vehicle value chain across the country. It's that type of thinking, collaboration and coordination that's required to take advantage of the opportunities before us," she says.
Hayes also cites the city's entrepreneurial mindset as being critically important. "I've seen how innovation and new business approaches happen here, while equally smart people in less innovative cultures simply don't have the mindsets to successfully innovate and make the innovations productive — that is, set up the business structures and investment to commercialize the innovations," he says.
The land of new energy opportunities
As the energy sector continues to evolve, Calgary must take a leading role in energy transition to capitalize on emerging possibilities. "The amount of opportunities that are ahead of us with the energy transition is just phenomenal — as is the amount of capital that's available," says Procee (noting how Calgary set a quarterly record for venture funding at the start of 2022).
Commercialization and investment are often the most challenging parts of the innovation process. But again, Calgary's energy sector holds an advantage. "Because our market is publicly traded, well regulated and transparent — especially compared to a lot of the other places where energy is produced — innovators are willing to come here," says Masson. As local innovators develop technologies that work for our energy industry, other places will want them, too, which will lead to an ability to attract investment to Calgary and Alberta.
Alberta also has several government programs, incentives and resources that encourage innovation and investment in the province, from early research stages all the way through the different steps of commercialization. "The reality is market expectations are changing and investor preferences are changing," says Cretney. "It becomes a smart business decision to align with where things are headed. We're seeing that reflected, even with the Alberta government looking at critical minerals, hydrogen and real diversification when they talk about energy. It's much broader than historical oil and gas as our lifeblood. We can't be static in a rapidly changing world."