The Westley Hotel, a new boutique hotel that is part of the Tapestry Collection by Hilton, has officially opened its doors in downtown Calgary.
Offering a stylish yet approachable getaway for both Calgarians and visitors alike, the five-storey hotel is an exciting new addition to the city's growing hospitality scene.
Hilton's Tapestry Collection hotels all have their own distinctive style, and that is certainly the case with The Westley as well. The team at Frank Architecture have turned a former '70s corporate office space into a beautiful vintage-meets-modern destination complete with sweeping archways, eye-catching furniture and local artwork.
Along with 104 rooms and suites where guests can rest their heads, the hotel offers several amenities and services including meeting rooms, a 24-hour fitness centre, laundry and dry cleaning and more. Valet parking is also available by request.
The hotel is also home to one of Calgary's newest restaurants, Fonda Fora. This is the latest restaurant from Thank You Hospitality, which is behind other local hot spots such as Native Tongues Taqueria, Calcutta Cricket Club and A1 Cantina. Fonda Fora specializes in contemporary Mexican cuisine and offers breakfast, lunch and dinner (not to mention a very tempting cocktail program).
So whether you're looking for a hotel for visiting family and friends, a staycation spot or a cool new restaurant, The Westley may be just the place for you.
630 4 Ave. S.W., 403-764-6262, thewestleyhotel.com
Take a Look Inside The Westley Hotel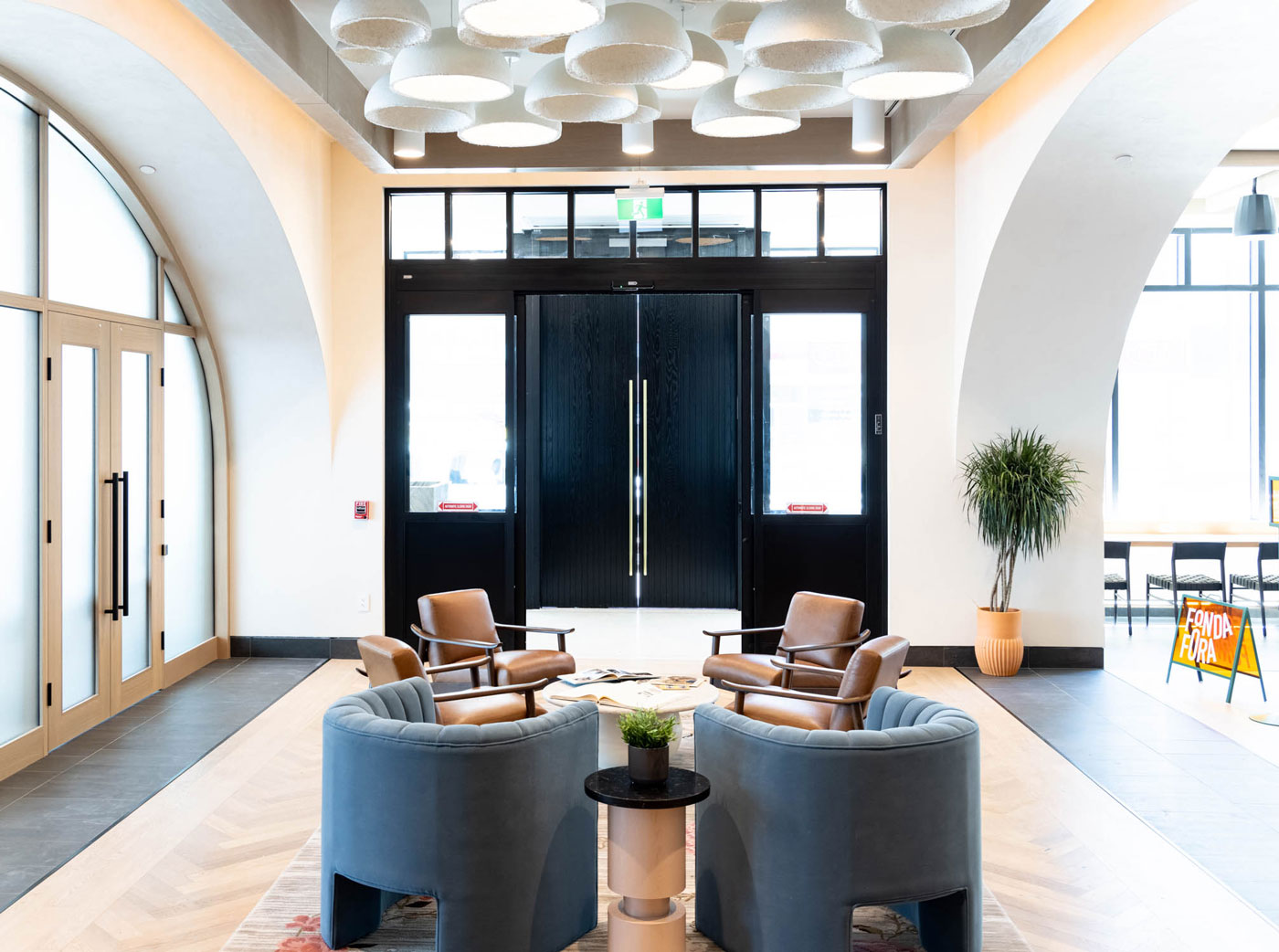 The lobby's sweeping archways, stylish velvet and leather furniture and abundant natural light create an airy, relaxing atmosphere at The Westley. When you walk in, be sure to look up — New York artist Danielle Trofe's custom light installation features biofabricated lampshades that were grown from mushrooms.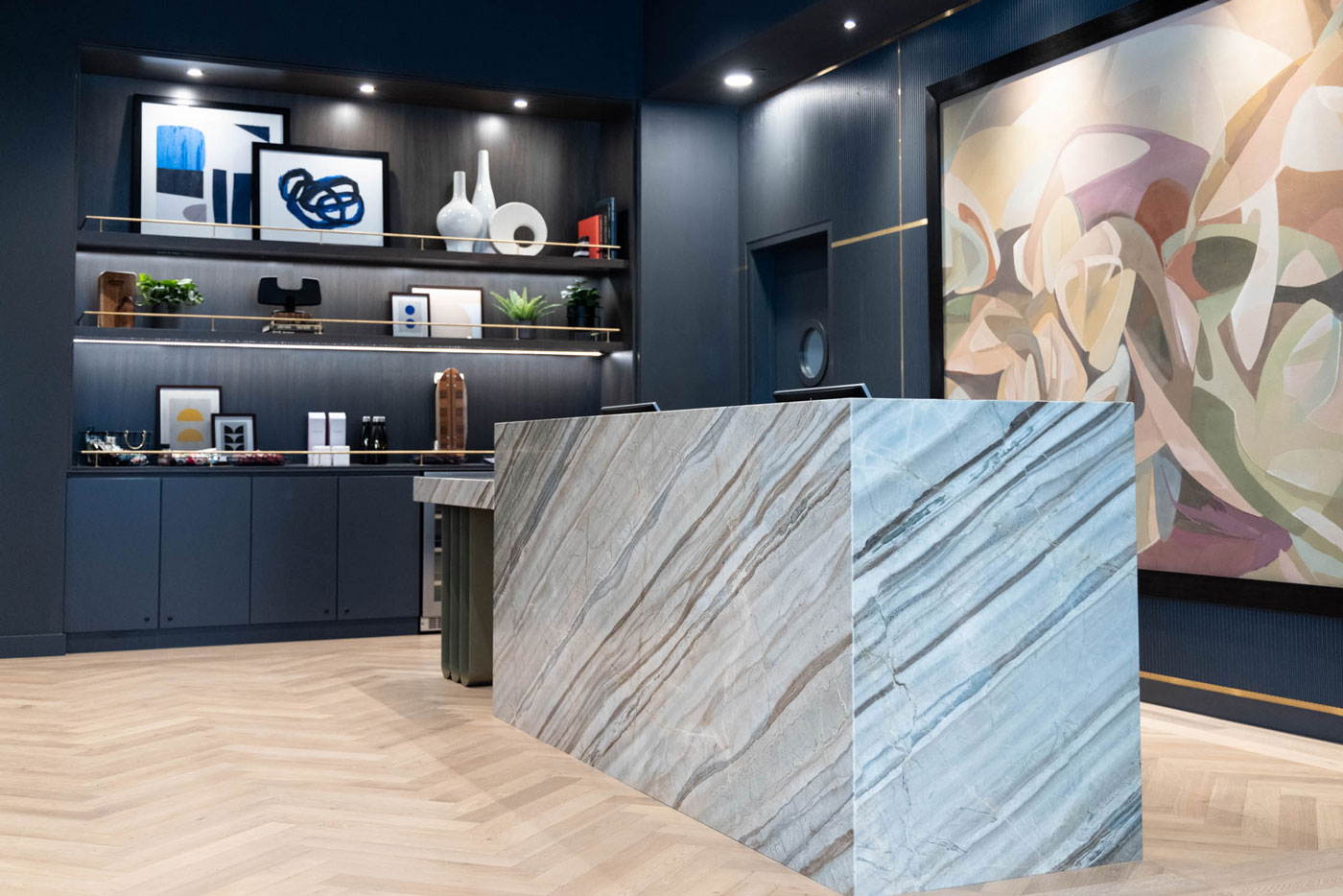 Just past the lobby entrance, guests will find the check-in desk. Local artisans are showcased on the shelves and the artwork behind the front desk is by Edmonton Artist Tanya Klimp.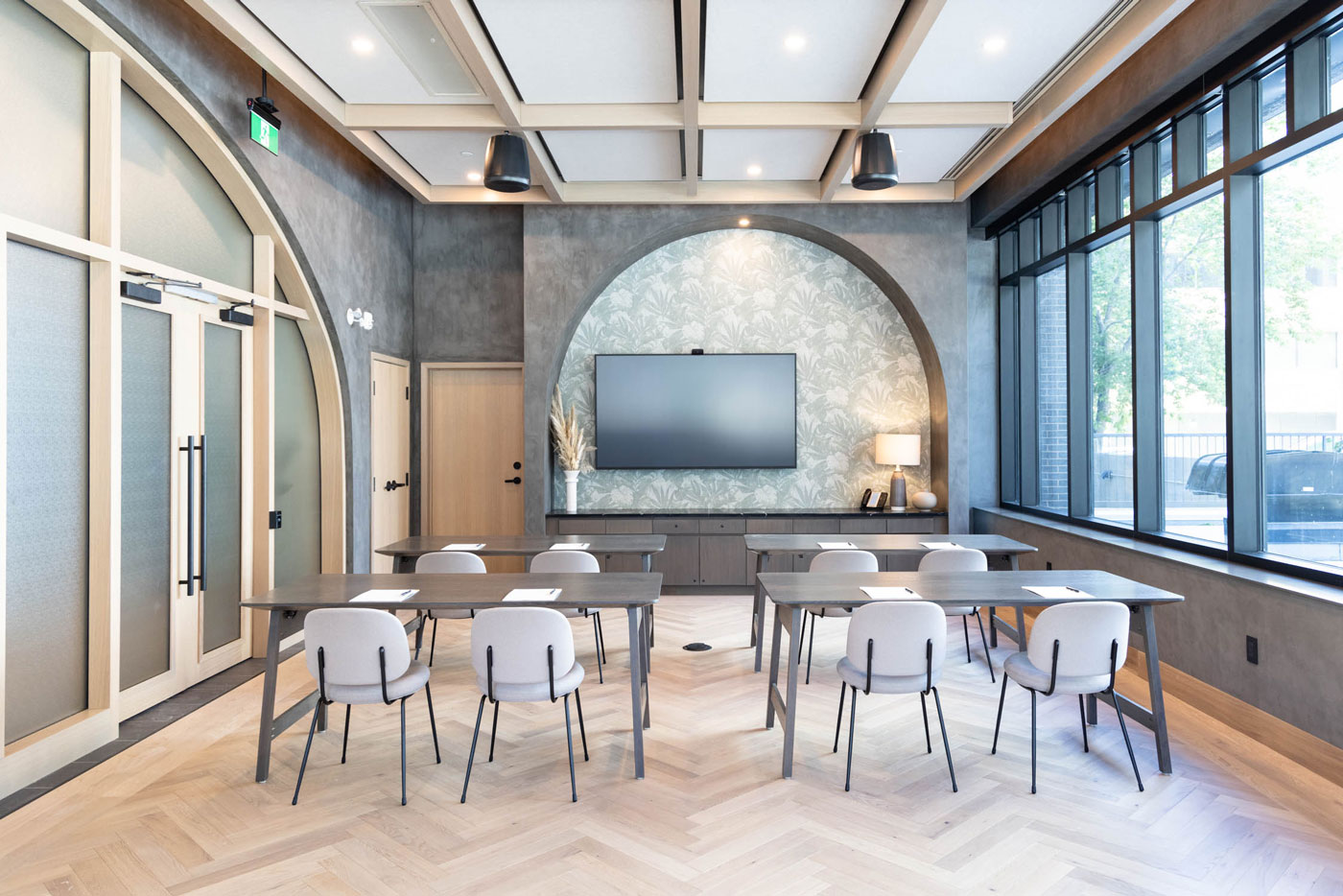 Set just off the lobby, The Social is the largest of the hotel's two meeting and event spaces with capacity for 48 people. It's equipped for many technological needs with two-way video conferencing, directional mics, a built-in speaker system and more.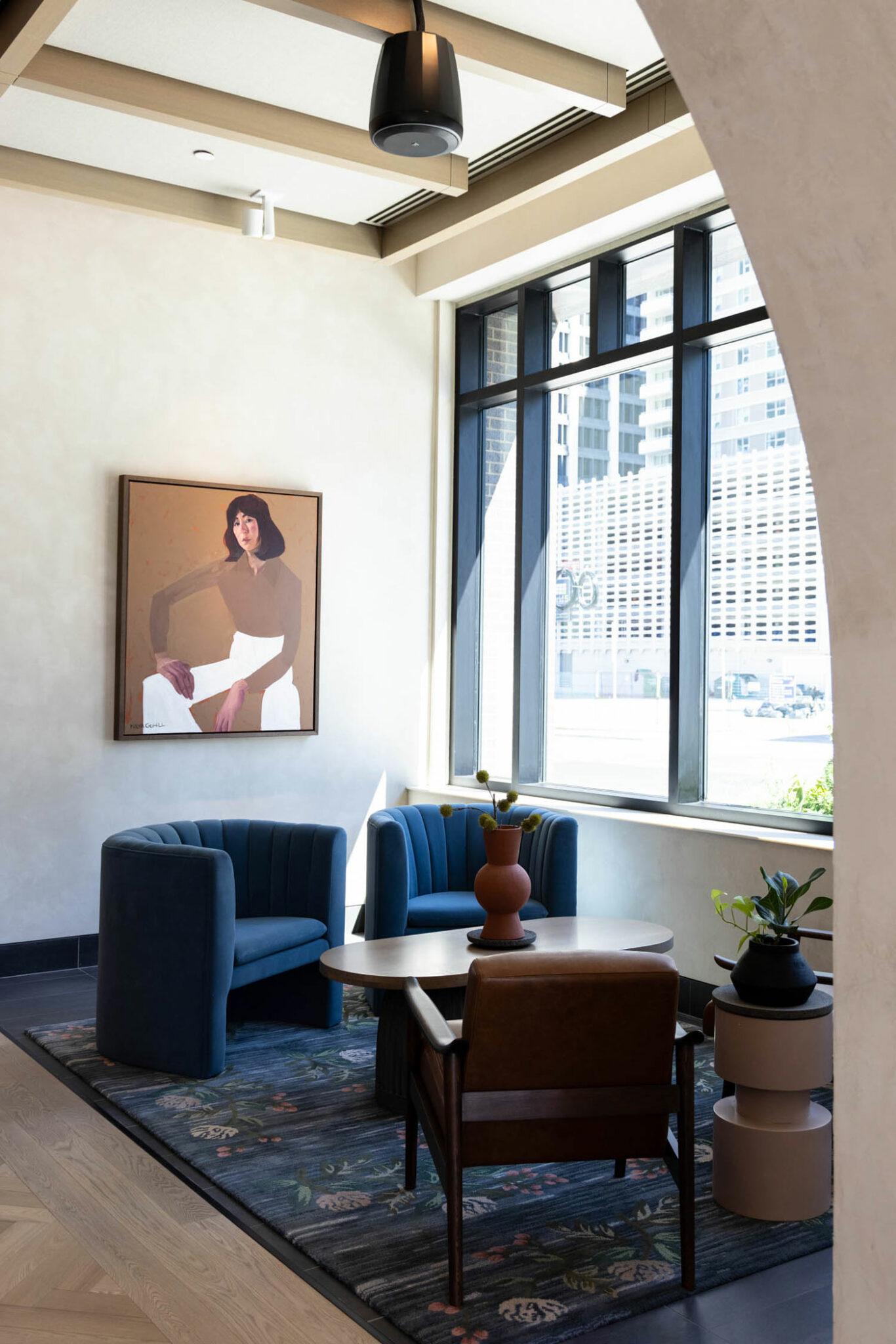 The lobby flows directly into the Fonda Fora dining space with several casual seating options. On the walls, guests will see artwork by local artist Maya Gohill.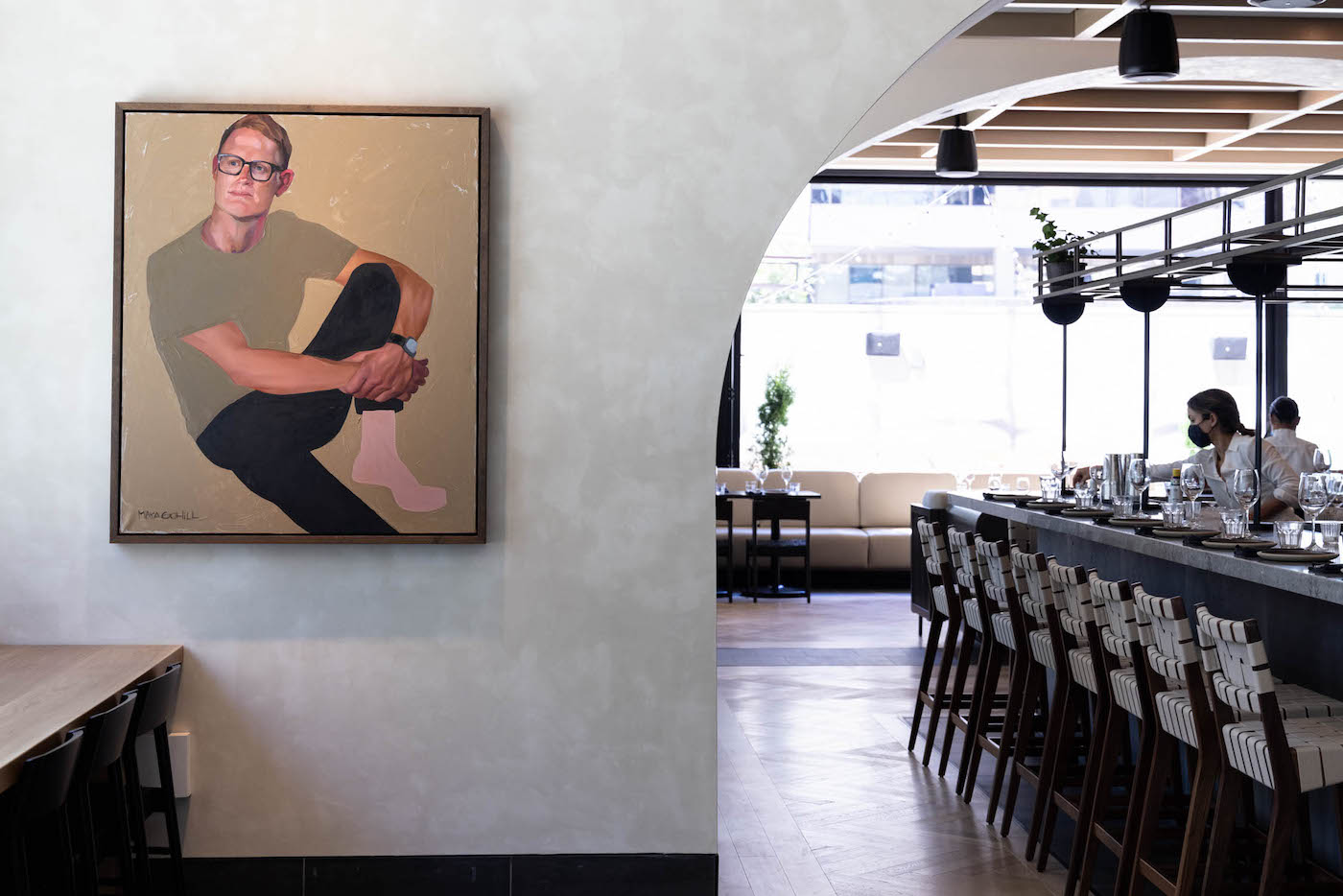 More artwork by Maya Gohill near Fonda Fora's bar.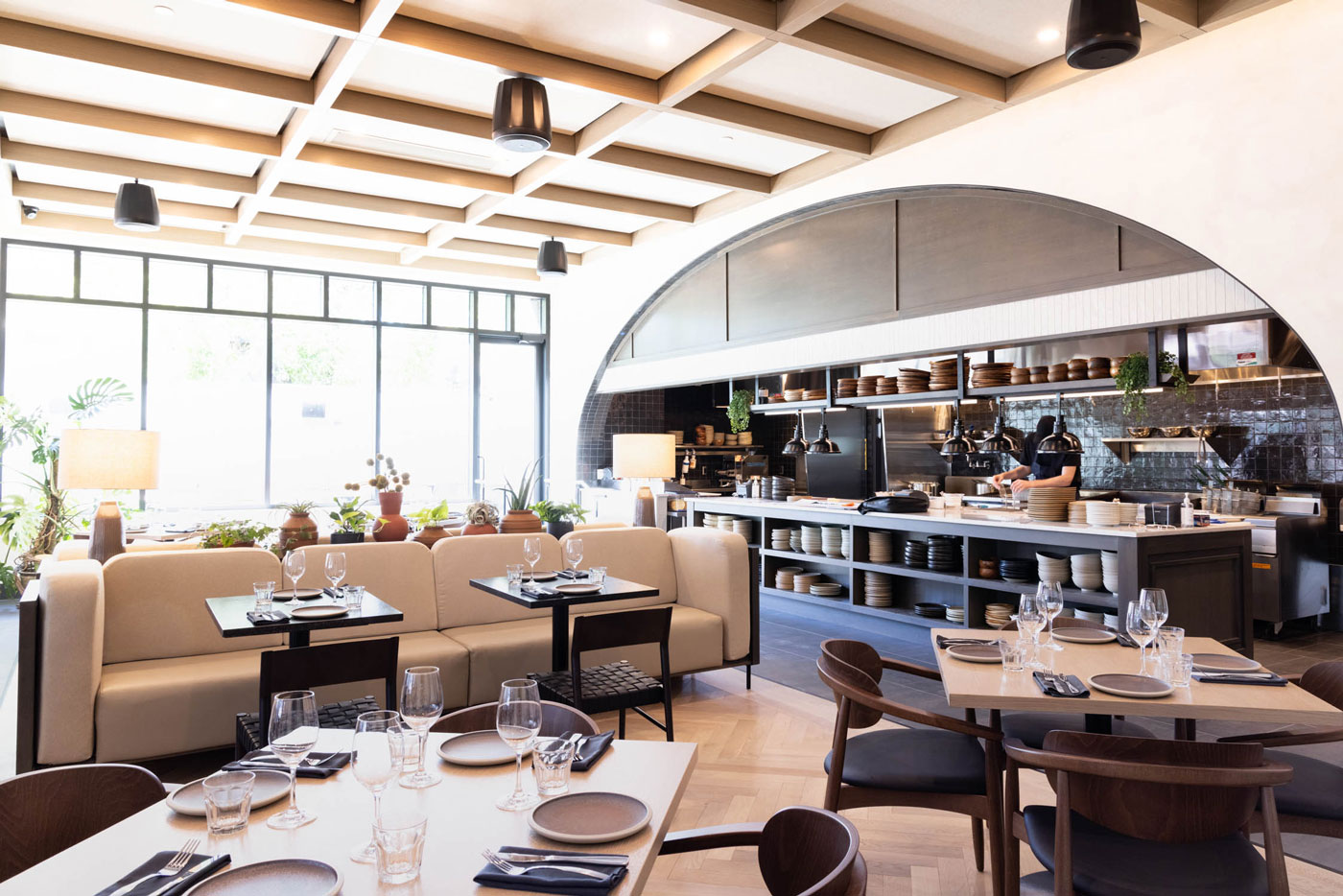 Fonda Fora is Thank You Hospitality's newest restaurant. Here, chef Rafael Castillo and his team serve contemporary Mexican cuisine for breakfast, lunch and dinner. On the breakfast menu, guests will find dishes like chilaquiles verdes, huevos motuleños and chia pudding. Those stopping by for lunch or dinner can choose from a mix of snacks and plant-, seafood- and meat-focused dishes. Happy hour runs daily from 2 p.m. to 5 p.m.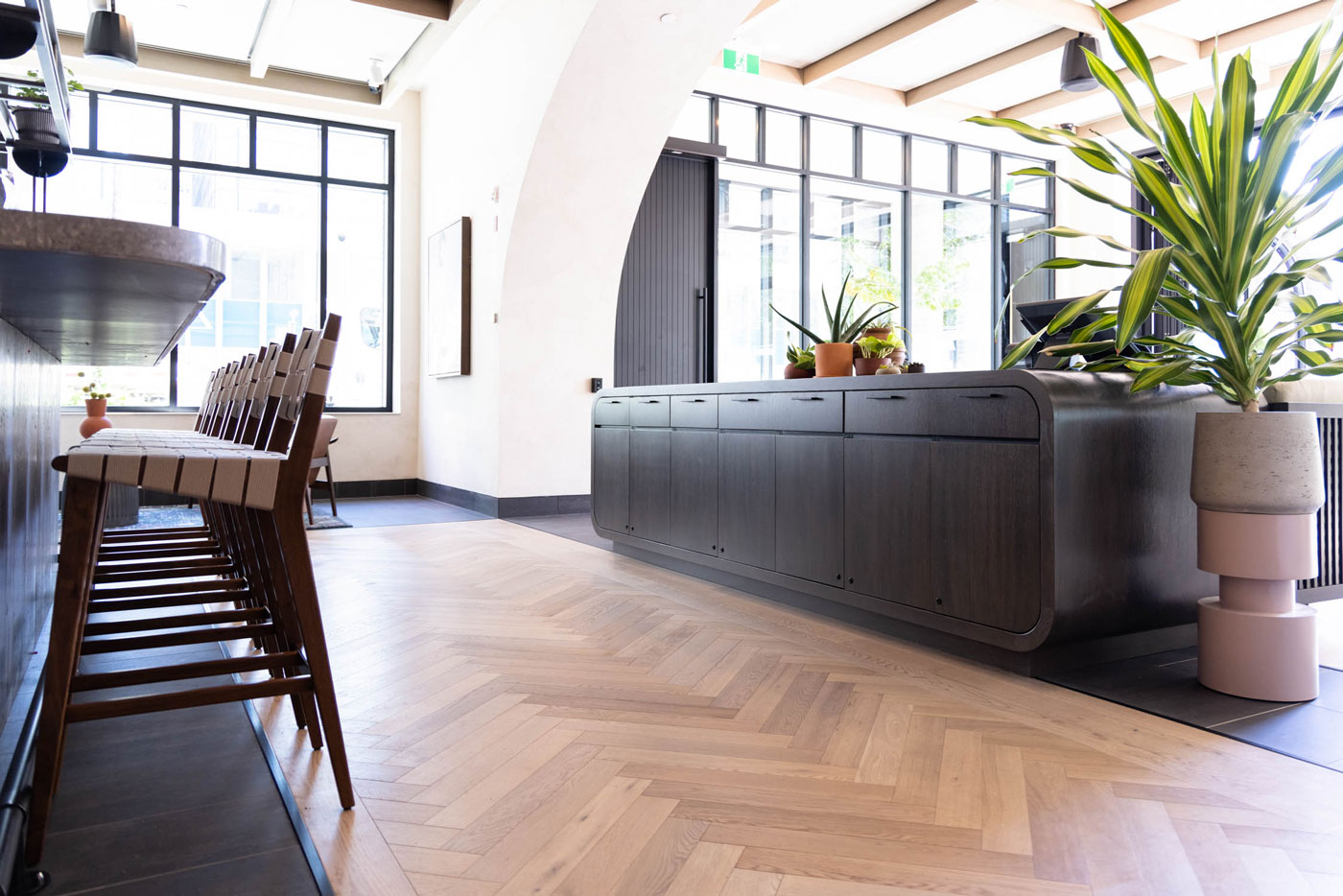 While Fonda Fora's bright and spacious dining room beckons, the restaurant also offers in-room dining with breakfast and all day cafe-style menus.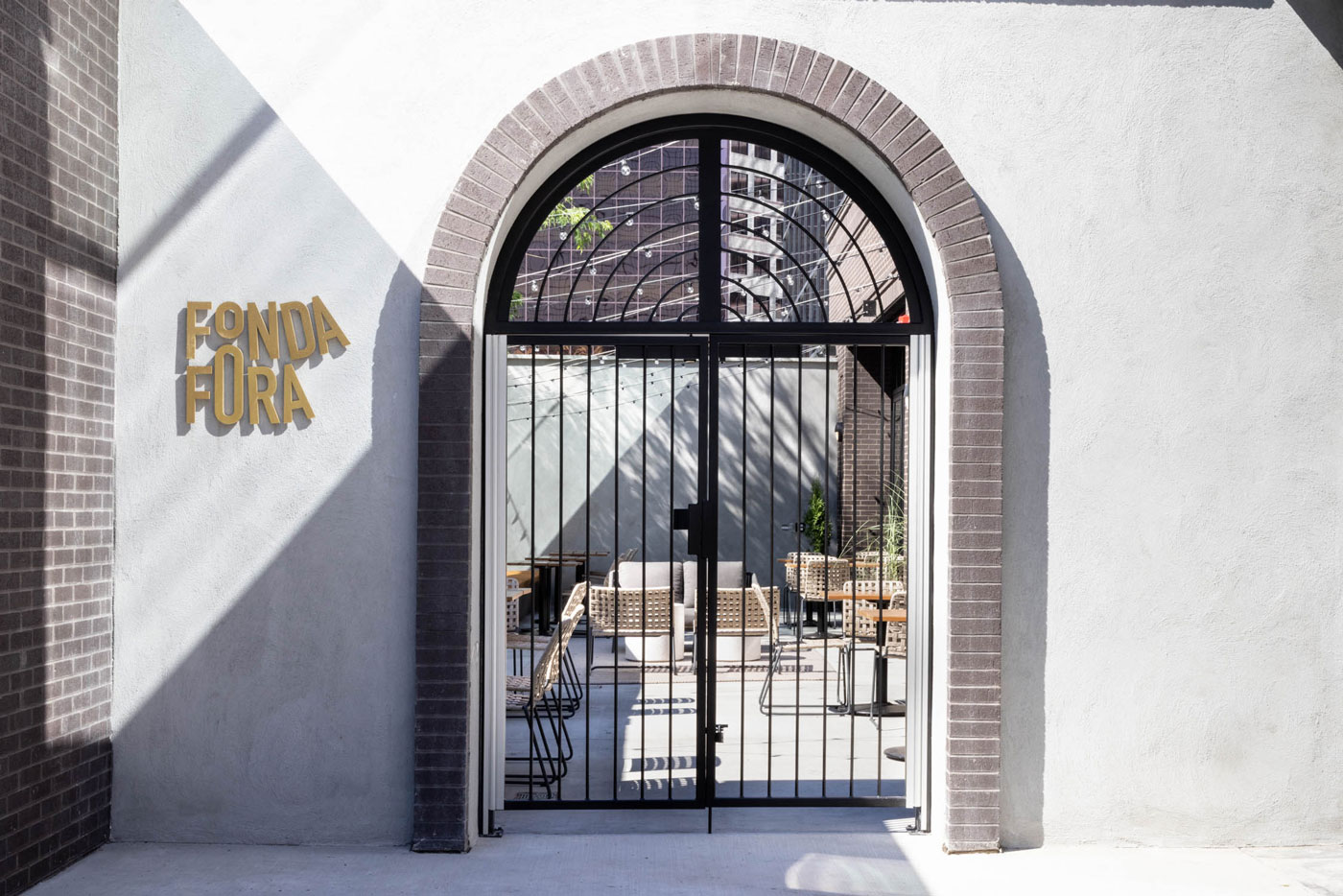 In the summer months, guests can also enjoy Fonda Fora's fare on its outdoor patio, where strings of lights add to the ambiance.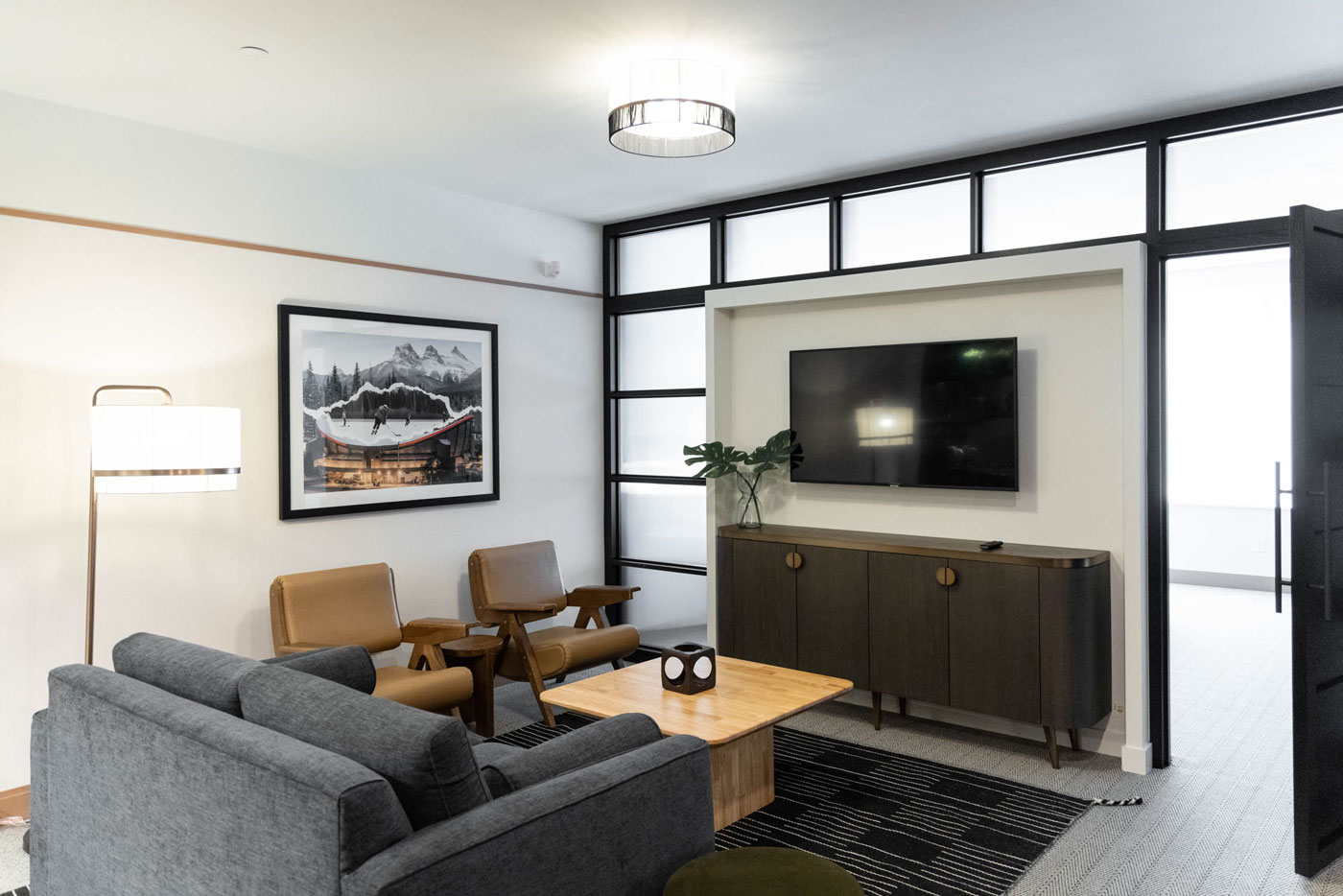 In addition to its 88 guest rooms, The Westley has 16 larger suites with studio and one-bedroom options. The Revel (pictured here) is the hotel's largest suite option at just over 600 square feet. It has a separate bedroom and extra living room space for those looking to entertain or who want more room to spread out during their stay. Each room features rip-and-strip artwork (as seen in the framed image on the wall) that combines images of Calgary from the past with images of Calgary today.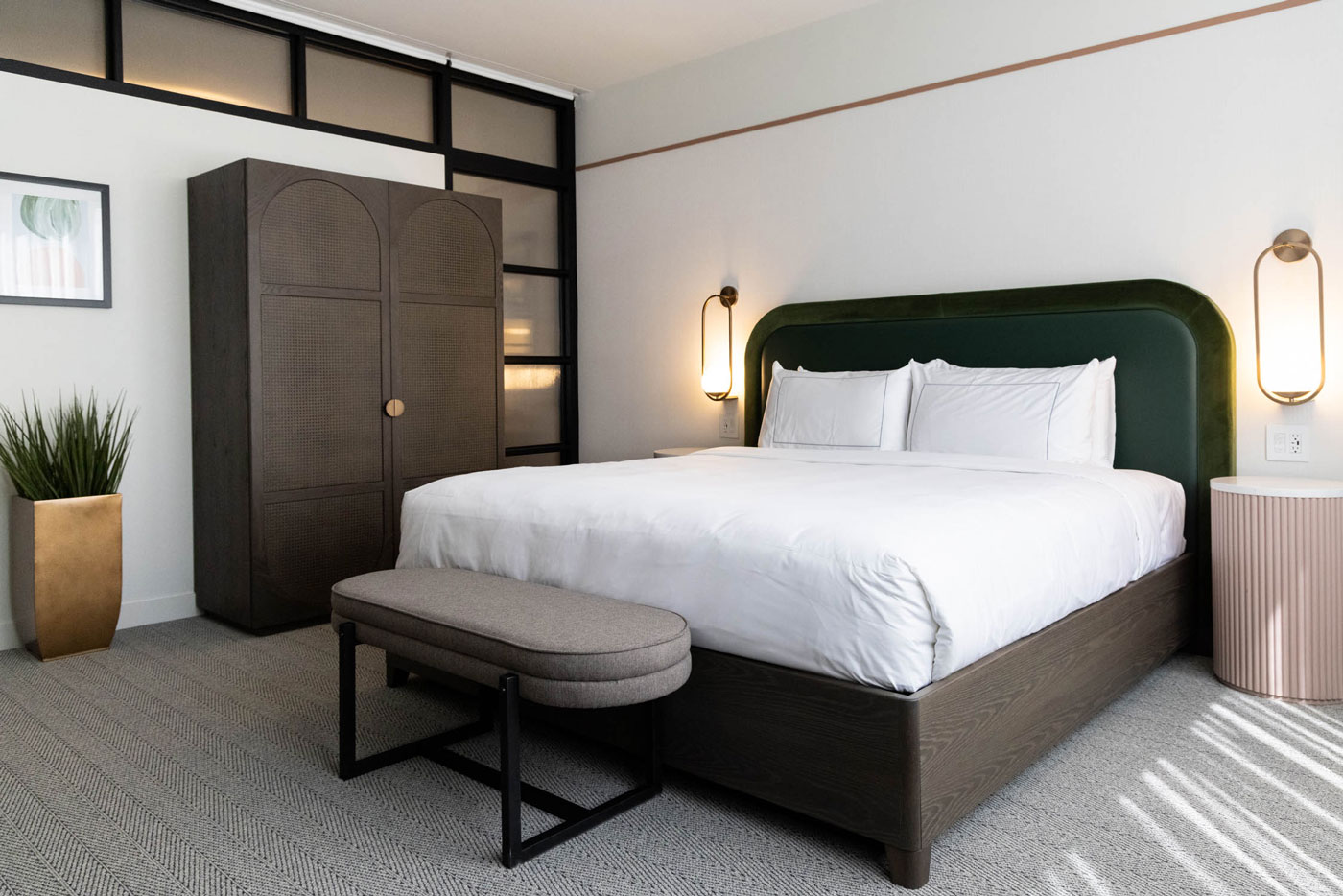 The hotel rooms blend modern elements like bedside plug-ins and flat screen televisions with vintage elements like brass and velvet furniture materials.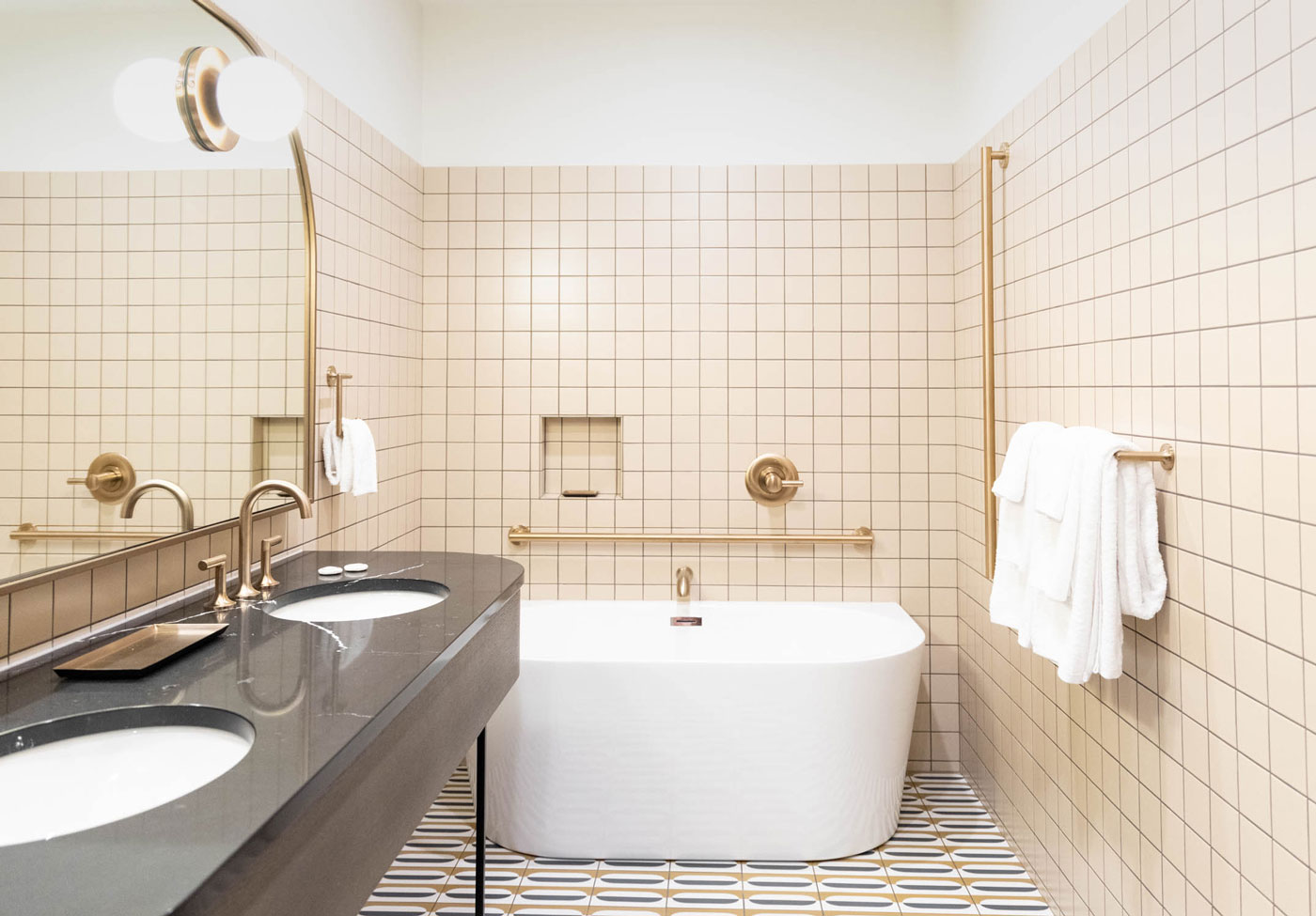 While all the hotel rooms have a rainforest shower, The Revel suites also have an impressive deep soaker tub. The washrooms also feature colourful, geometric tile.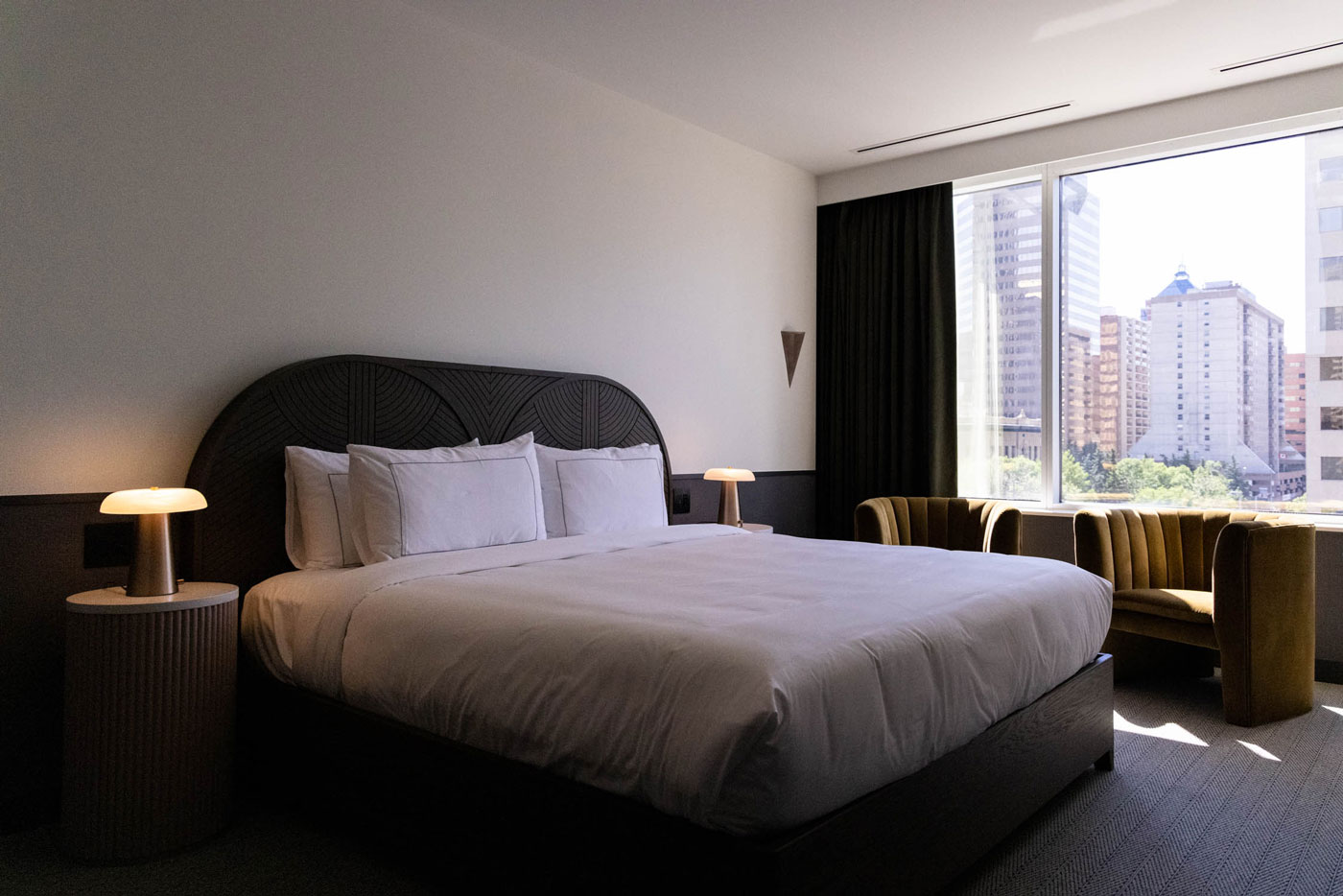 The hotel's 88 guest rooms range from 270 to 390 square feet with double queen or king beds. Like the suites, they feature in-room amenities like high speed wi-fi, desks to work at, flat screen televisions, a laptop safe and more. Guests can also opt for in-room wellness services.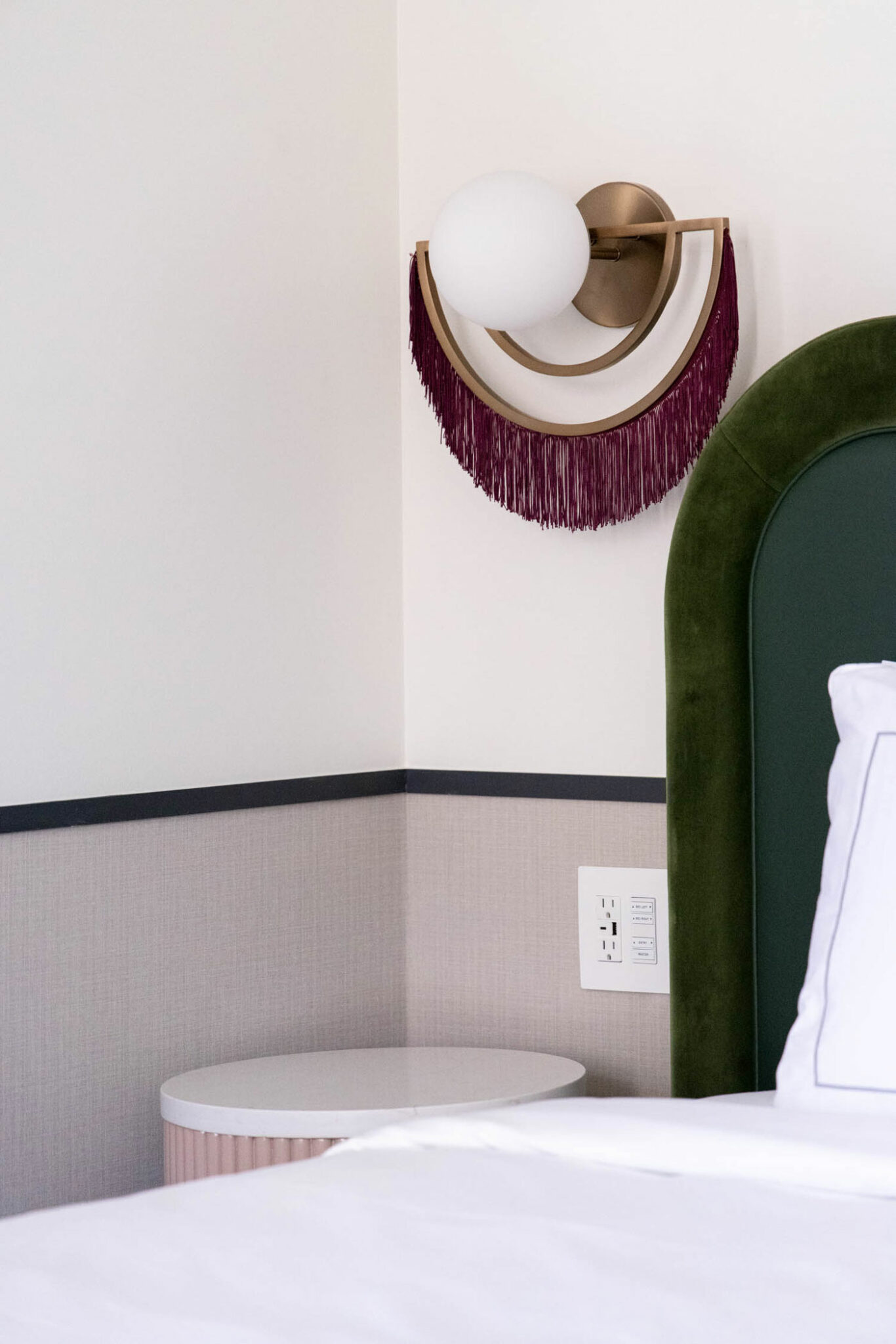 From the lobby archways to the guest room lighting, night stands and headboards, The Westley is full of circular decor and design elements that create a pleasing design flow through the building.