Last December, my sister-in-law came to Calgary for Christmas and was feeling stressed about the high cost of living on the West Coast. Like so many gay Calgarians, she left the city in her early 20s for the promise of a city with a larger LGBTQ population and more accepting culture, feeling like Calgary couldn't give her what she needed as a young queer woman.
When we casually suggested that she move back to Calgary, she smiled and shook her head, saying that, with so many bad memories, Calgary just wasn't an option.
There's no sugarcoating it: Calgary still has a redneck reputation, especially when it comes to matters of tolerance – and it's a reputation that's somewhat earned, though becoming increasingly unwarranted. Many longtime Calgarians have seen friends and family members leave for the greener pastures of Montreal, Toronto or Vancouver, especially in the 1990s when discrimination was more overt and the community was struggling in the wake of the AIDS crisis. During that time, the provincial government was actively fighting to keep sexual orientation out of the Alberta Individual's Rights Protection Act (it was only added in 1998 after the Supreme Court of Canada forced the province to do so), and that message of not being a welcome part of Western culture deeply affected a lot of LGBTQ Calgarians.
But Calgary has changed a lot over the last two decades, and so has the idea of exactly what "Western values" entail. If the city is to continue to grow into the cultural centre most Calgarians want it to be, we need to be welcoming to all kinds of people and leave that redneck reputation behind for good.
The stereotype of pickup trucks full of good ol' boys chasing down people who just looked like they may be LGBTQ is one that many people who grew up gay or transgender in Calgary remember as a reality. "I remember people getting attacked around 17th Avenue S.W. Young men in pickup trucks with baseball bats hunting for queers. You had to be careful. You had to watch your back. In some respects, it was a dangerous time," says Kevin Allen, research lead for the Calgary Gay History Project.
While that scenario seems less likely to happen now than in the '90s, it's an image that still lingers. With the provincial government's reluctance to legislate gay-straight alliances (GSAs) in schools still fresh in Albertans' minds, government support for LGBTQ rights still feels tenuous to many, which negatively impacts Calgary's standing as a modern, world-class city. And driving away swaths of Calgarians (LGBTQ, as well as their supporters) means weakening the pool of people who make up the local workforce and make the city competitive for both economic investment and tourism dollars.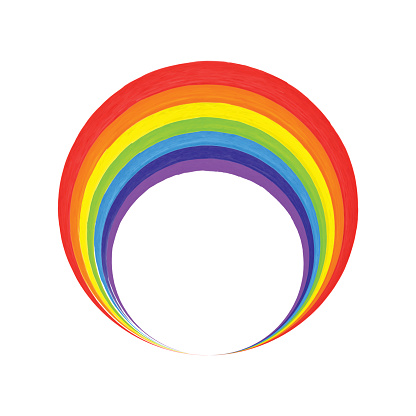 Sexual orientation isn't asked about in the municipal census, so there aren't statistics to back it up, but Calgary certainly did experience an LGBTQ exodus in the '90s, largely because it really just wasn't a great time to be gay in Calgary. Yes, there was a more vibrant gay and lesbian bar scene than there is today, mostly because it wasn't safe for people to approach potential same-sex partners in a straight bar (many of Calgary's gay bars had members-only policies to protect patrons from harassment). As more and more people left, the LGBTQ community contracted, shrinking the pool of like-minded friends and possible dates and prompting even more people to leave.
With the promise of rainbow flag-lined neighbourhoods like Vancouver's Davie Street or Toronto's Church Street, easier access to hormone therapy and surgeries for trans people, Pride parades that drew in hundreds of thousands of people and more visibly gay local celebrities and politicians to act as role models, it's not surprising so many young Calgarians thought they could find a better life in a different city.
"We saw some very highly visible cultural wars in the '90s," says Allen. "AIDS reared its ugly head, and there was a cultural fear around gay men. Also, the gay community was smarting because it was losing so many of its important voices in Calgary, as well as across the county. That created a cultural backlash from the mainstream."
But as a fourth-generation Calgarian, Allen had deep roots in Calgary and decided to stay. Of course, he's not the only one – the lure of bigger cities obviously didn't gut Calgary completely of our LGBTQ citizens. Nancy Miller came out as lesbian 36 years ago and has been with her partner, Pam Krause, president and CEO of the Calgary Sexual Health Centre, for 24 years. Involved in both the feminist and gay rights movements, Miller says she was able to take on the activist role at the time because she found a job where she was able to be open about her identity. But, she adds, she knows a lot of her friends couldn't enjoy that same openness and isn't surprised many of them chose to leave.
"I got to be part of the group of people who helped to build the community because I ended up working for a feminist organization and didn't have to worry about being fired," Miller says. "I could be a spokesperson and a lot of people couldn't. I was evicted from an apartment, though, when they found out we were lesbians. So it was really different."
But, like Allen, Miller and Krause persevered and they all agree life for LGBTQ Calgarians has improved considerably. With Canada-wide marriage law changes coming in more than a decade ago and more positive representation in the media and local events like the ARGRA (Alberta Rockies Gay Rodeo Association) Rodeo, the Fairy Tales Queer Film Festival gaining popularity and the "It Gets Better" project, it appears things are getting better in our still-growing city. Like many Calgarians old enough to remember a time when there were more gay bars, all three lament the shrinking number of explicitly LGBTQ-friendly spaces, but they also note the shift is natural as traditionally "straight" businesses become inclusive and younger people turn to the Internet and apps like Grindr to find dates.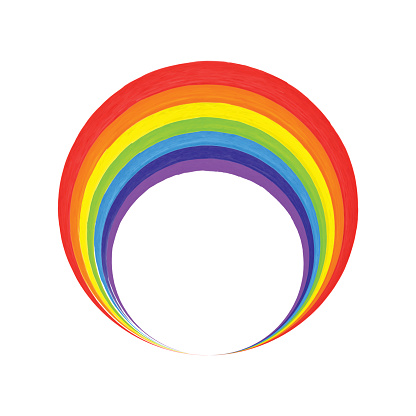 The most colourful illustration of how far Calgary has come is its annual Pride Parade. When Miller helped organize the first Pride rally 25 years ago, it was no more than about a hundred people gathering in a park wearing Lone Ranger masks (which she stresses were worn as a political statement and not because they were trying to go incognito). Last year's Pride drew approximately 50,000 attendees, both members of the LGBTQ community as well as straight allies, with corporations and politicians showing their support. The enthusiasm for a once-a-year party probably isn't the best barometer of whether or not people are facing discrimination (and Calgary Pride is still much smaller than Pride events in Vancouver and Toronto), but it is certainly a sign of change and something the LGBTQ community can chalk up as a victory.
Calgary has also seen a number of institutional changes that signify major efforts to make the city a safer and more inclusive place for LGBTQ citizens. It's no secret that marginalized groups have traditionally had big trust issues with the police. Part of the reason there are few statistics to measure changes in the rate of hate crimes toward the LGBTQ community is because those incidents have gone largely unreported in the past (seeing as homosexuality wasn't even decriminalized until 1969, it's not surprising the LGBTQ community doesn't always see the police as being friendly).
But the Calgary Police Service (CPS) has evolved since the days of busting up bathhouses and cruising spots. To address trust issues, CPS established a role for an LGBTQ liaison officer as part of its diversity resource team. This officer also co-chairs a 12-person Sexual and Gender Diversity Advisory Board. "My role is about being visible, being active and creating positive relationships, however that may be," says Const. Andy Buck, the current LGBTQ liaison officer. "It's important for me to know that, if something untoward happens, that community members know they have a place to turn to."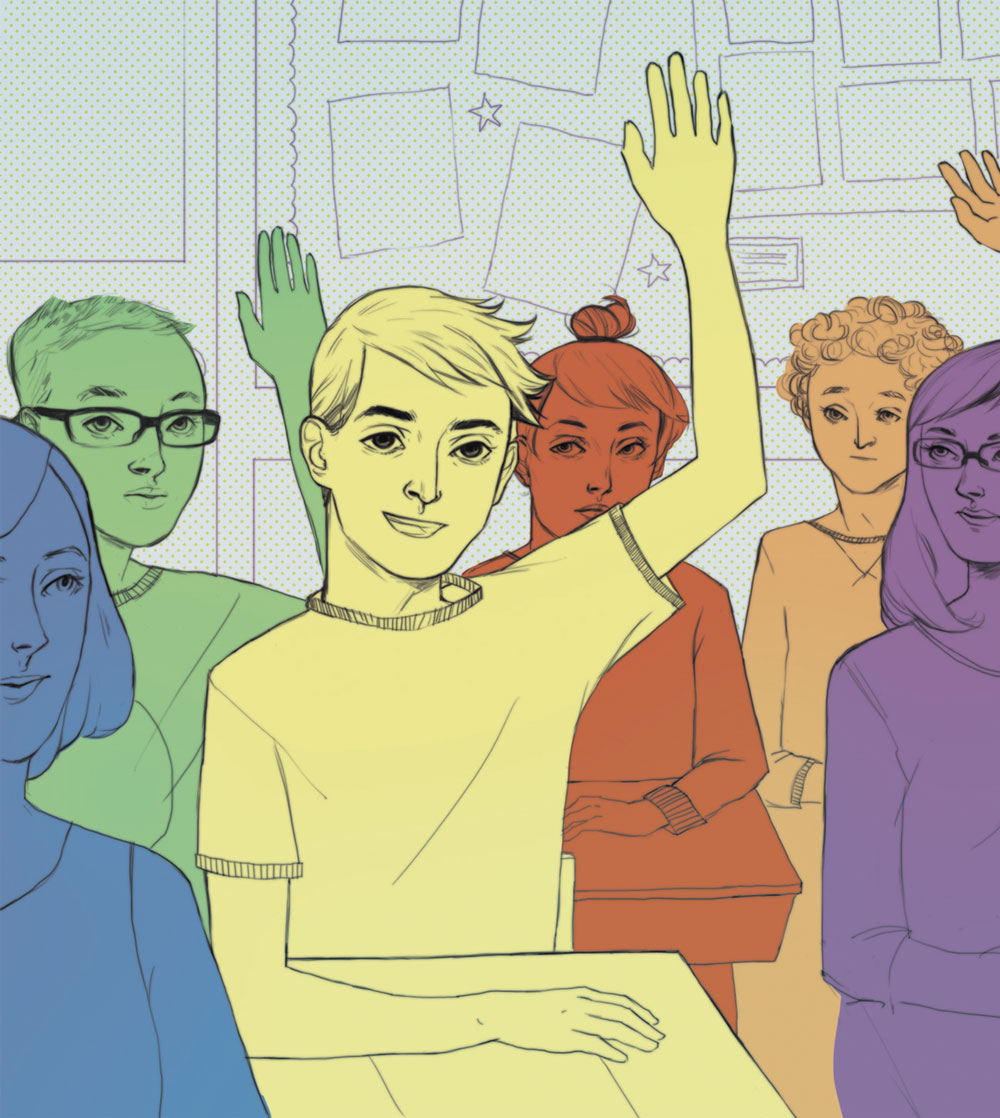 Youth education is another key area that outreach workers are looking at, and it may be the best sign of real measurable change in the city. According to documents compiled by the Calgary Sexual Health Centre, LGBTQ youth are three to 10 times more likely to attempt or complete suicide than straight kids and 75 per cent of LGBTQ students and 95 per cent of trans students report feeling unsafe at school (by comparison, only 20 per cent of straight youth say they feel the same). As a result, many educators believe advocating for gay and trans kids as early as possible is the best way to help them grow to be healthy and happy adults. School boards in Alberta have upped their commitment to diversity education in the classroom thanks to sex education initiatives provided by organizations like the Calgary Sexual Health Centre, and also through diversity training for teachers and the introduction of GSAs. Kids are coming out at increasingly younger ages and are successfully lobbying for things like gender-neutral washrooms in high schools to accommodate trans and genderqueer youth, as well as any other kids who fear being bullied behind closed doors.
When Marissa Taylor and her mother, Carmen Gerrard, approached the Calgary Board of Education only about a decade ago to inform them that Taylor (who was designated male at birth) would be attending school as a girl, the response they received was much different than what most parents would expect today. Claiming that hers was one of the first trans cases they'd come across, the CBE didn't seem to know how to handle Taylor's needs and the teen ended up struggling through school, feeling like she needed to hide her trans identity.
Taylor believes things have changed a lot in the decade since she started high school and that teachers are now better equipped to work with trans students. "There's a lot more tolerance and acceptance. A lot of teachers are more understanding than they would have been when I was a student," she says. "During that time, things were really hush-hush. No one was stepping forward. I was told that I wouldn't be allowed to go to school if other parents found out. It was a very scary time."
Nick Moore, who sits with both Taylor and Buck on the CPS Sexuality and Gender Diversity Chief's Advisory Board and works at CPS's Youthlink, agrees that working with youth is what is going to make the biggest difference in Calgary. He points to initiatives like Camp fYrefly (an LGBTQ youth camp that Taylor credits with lifting her out of a six-year depression) as important for LGBTQ youth, but says in-school education also needs to be aimed at straight kids, which is why community activists were so adamant that the Alberta government allow GSAs in all schools.
A GSA is a student-led club that brings LGBTQ and straight students together in a space where they can support each other and safely talk about issues surrounding gender and sexual identity and how to fight homophobia in their schools. They function not only to support LGBTQ students but also to normalize sexual and gender diversity for straight kids and teach them how they can be respectful of their LGBTQ friends.
"Acknowledging that there's a community is the first step," Moore says. "When students hear that their administration actually supports them and acknowledges that they exist, it gives them the sense that they're human beings and have rights. And that sets a precedent for the rest of the school."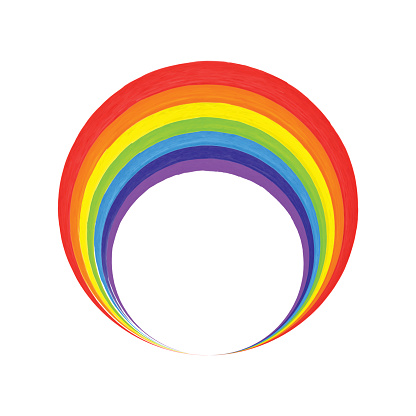 With all of this good news, it's easy for Calgarians to pat themselves on the back for becoming a more LGBTQ-positive city, but not everything is so rosy. Brett Mason, co-director and a support worker at Calgary Outlink Centre for Gender and Sexual Diversity, an organization that provides support to the LGBTQ community, says some members of the community face more difficulty than others. Since Outlink does a lot of advocacy work, Mason tends to see a lot of the issues that may be invisible to the general community. Outlink still works with a lot of clients who cite workplace discrimination, even though such discrimination is illegal. The clients either bring in claims of being harassed at work or of not being hired at all if they don't fit with traditional gender norms.
Allen says his research has led him to talk to a number of white-collar Calgarians who have said that, although they are open about their LGBTQ orientation, they don't bring their partners to office functions out of fear of drawing too much attention to themselves in the "old boys club" atmosphere of downtown office culture.
That said, Krause says she's seen a lot of Calgary corporations include LGBTQ rights in their pillars of diversity, and, while she doesn't doubt many LGBTQ people experience real discrimination, "internalized" homophobia also plays a part in how openly even she behaves in public. Sometimes the assumption that one will be discriminated against – especially those who remember worse times in Calgary – can hold people back as much as the actual threat of homophobia.
"When you lived in that time when it was unsafe [to go to regular bars], it's hard to unlearn that," Krause says. "So my own internalized homophobia plays into that. I think about the pub across the street from my work and, if I were to walk in there with Nancy, I would be afraid of someone calling me a dyke. But that's my own stuff. That never actually happens to me, but I've never gotten over that."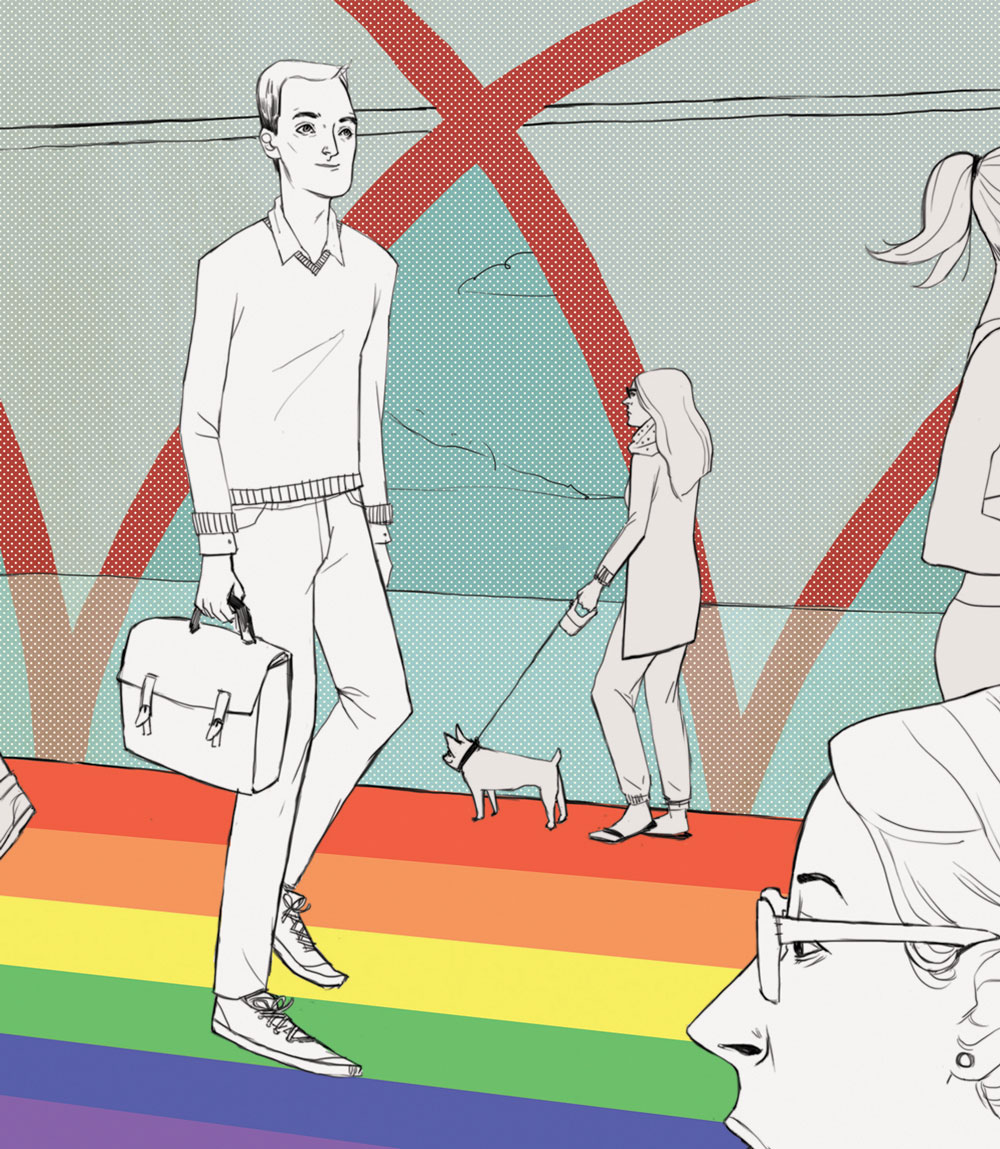 These days, many people who left Calgary are returning – some to be near family and friends, others after realizing the cities they moved to weren't necessarily the promised lands they had imagined. Rae Spoon is probably one of the most famous LGBTQ Calgarians to have left the roost. Spoon is a musician and author who identifies as being "agender" and uses the gender-neutral pronoun "they." Spoon's struggles with growing up in a religious family in Calgary are documented in the National Film Board of Canada documentary My Prairie Home, as well as in their albums and books. Spoon left in 2000 for Vancouver, then Montreal, but has kept connections with Calgary and moved back here earlier this year.
Spoon says the decision to leave Calgary was as much about pursing a career in the arts as it was fleeing homophobia, and, while living in other cities has helped with exploring questions of identity, it's important to note things aren't perfect in bigger cities, either.
"I still get a lot of micro-aggressions, but that happens other places, too," says Spoon, who is planning to do some work with LGBTQ youth groups in Calgary, including a run as artist in residence at Camp fYrefly. "But I've been called names in downtown Toronto, so you never know when you're safe. You can't tell if someone is queer by looking at them, but I've seen a lot more of what appears to be younger queer couples in Calgary than there used to be."
Blake Spence is another Calgarian who left (for Vancouver in 2007), not necessarily due to discrimination, but because of his frustration in meeting other men he wanted to date in a declining gay bar scene. After returning to start a new job at Calgary Sexual Health Centre in 2010, Spence found himself pretty miserable, pining for the cool LGBTQ dance parties he had discovered in Vancouver. This spurred him to start Hot Mess, a pop-up dance party that operates in spaces not typically known as gay bars. Billed as an LGBTQ event that's "straight-friendly," Hot Mess is an example of creative people bringing what they learned outside of Calgary back with them to help build the kind of scene that they still see lacking in the city.
"If I was going to live here, I had to do something. I felt like the city needed it, but I also felt like I needed it," Spence says. "There's so much opportunity in the city for it to grow and develop into the city that we want it to be. People who live here want the city to be better, and it's not just going to happen unless people do something about it."
It's not hard to see how retaining smart and creative people of all identities makes Calgary stronger. Just as Spence's return has helped fill a gap in Calgary's nightlife, and Spoon's homecoming returns to the city a strong musical voice, we have other outspoken and successful LGBTQ Calgarians like interior designer Alykhan Velji who, despite enduring both racist and homophobic jabs throughout his youth, stayed in Calgary, developed a successful business and promotes the city's design scene on national television appearances. Velji, somewhat reluctantly, decided to stay in Calgary, but if he hadn't had the family support to get him through those tough years, the city could easily have lost him to Toronto or Vancouver.
"Calgary has been wonderful for me," Velji says. "It hasn't always been wonderful, but it's getting better every day."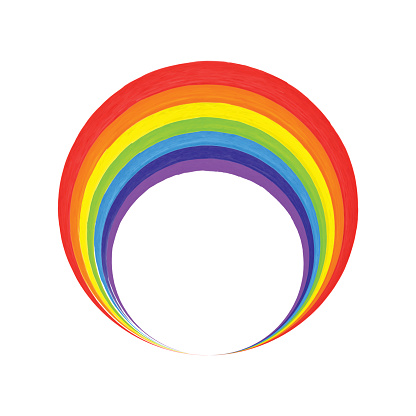 There's no way to know how many other talented people Calgary has lost because they didn't see a future for themselves here as an LGBTQ doctor, engineer, politician or in any number of other professions. The best way to retain people like Velji and to attract other creative minds to the city is to continue to broadcast the message that everyone is welcome in the new, evolving Calgary.
The week my sister-in-law was in town, I went to a fundraiser concert for the Calgary Sexual Health Centre's WiseGuyz initiative, an education program helmed by Spence that teaches positive sexual health practices to teenaged boys. I took my sister-in-law's wife, who was born and raised in Vancouver. She looked around the room of musicians, community activists and average Calgarians with wide eyes.
"There are so many queer people here!" she whispered with a glint in her eye. "I had no idea that this was what Calgary is like. I thought if we ever moved here we'd be the only ones."