Husband-and-wife duo Michael and Claire Perks started Little Monkey Metalworks in 2008. Michael, a graduate of SAIT, is an artistic welder who grew up watching his father, a welding instructor at SAIT, at work. This, in part, fuels his passion for creating artworks out of metal.
In addition to his artistic practice, Michael has worked in snowmaking and operations at ski resorts for three decades, earning the nickname "Mountain Architect" along the way. Claire, who holds an MBA, is the business mind behind Little Monkey and a self-described marketing guru. Together, she and Michael create pieces small enough to adorn a coffee table or big enough to act as the first impression on a college campus.
Here, Claire takes us around some places and spaces in the city where you can see Little Monkey artworks on display.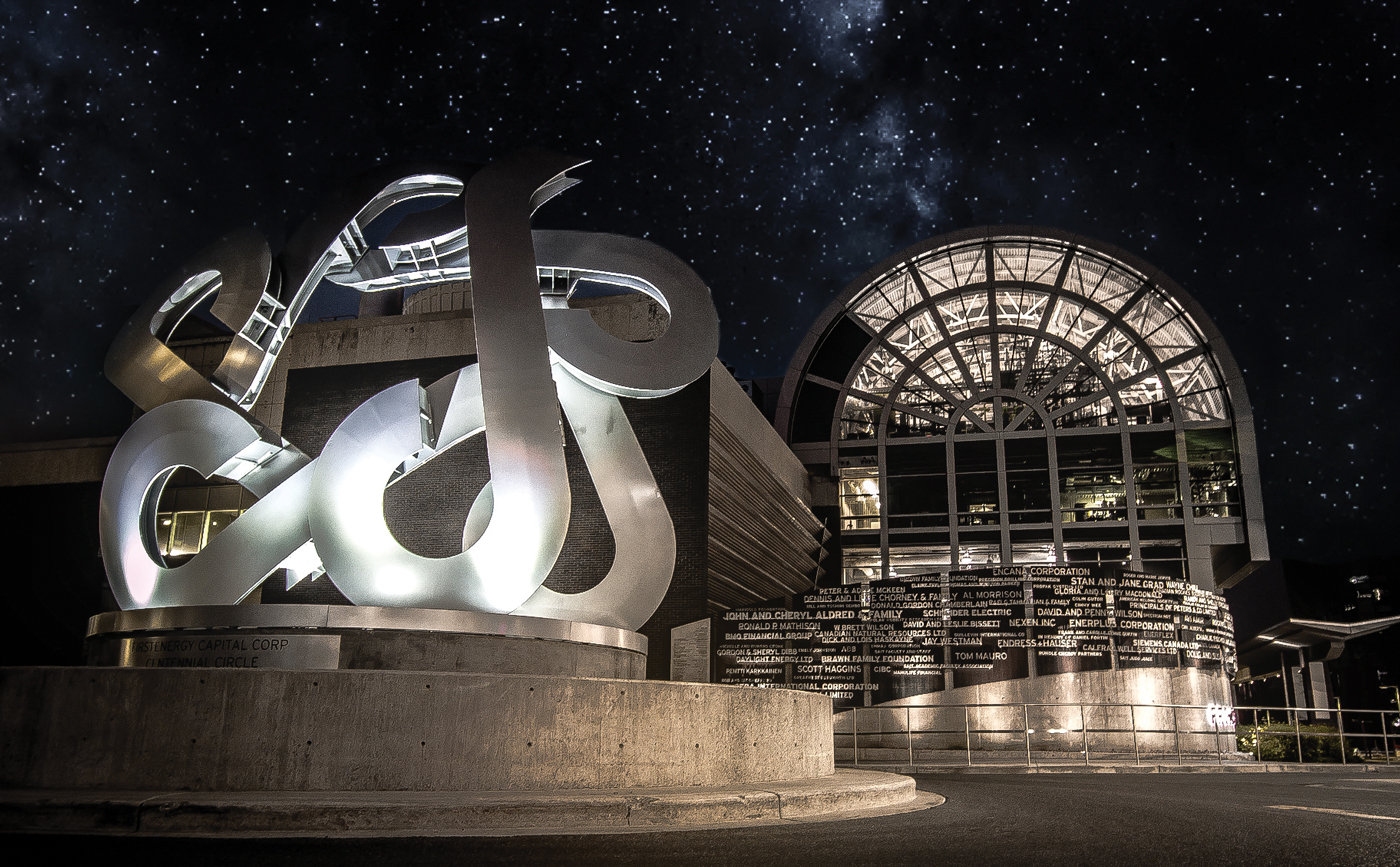 "The [Catalyst statue] at SAIT is smooth and polished on the front, but the back is rigid and you can see the bolts and pieces sticking out. It is meant to show the opportunity for growth and learning that SAIT represents." – Claire Perks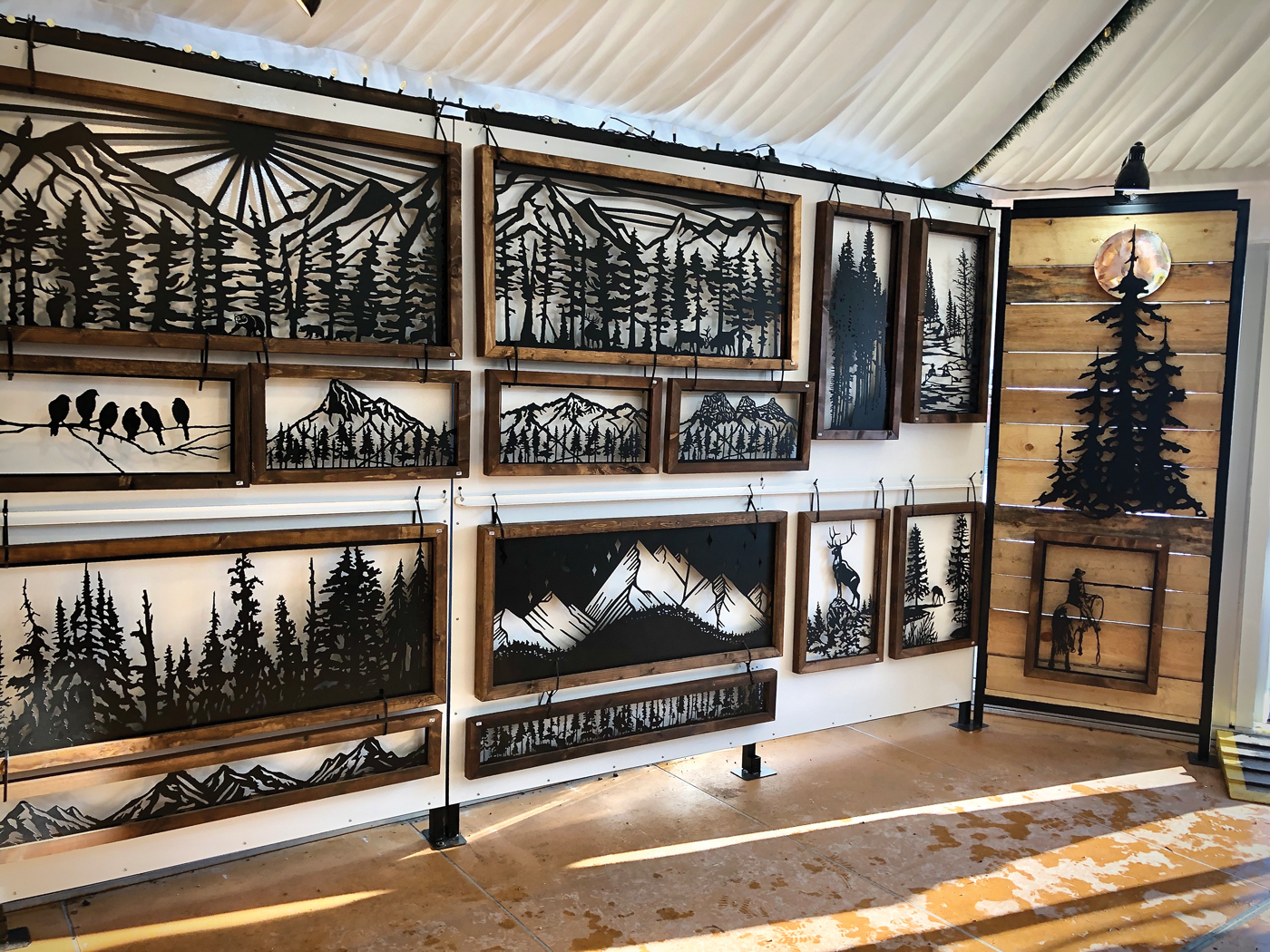 "Every year Michael spends time creating the fine art pieces for his booth at the Calgary Stampede Art Show. This is always the unveiling of what he has been making throughout the year." – Claire Perks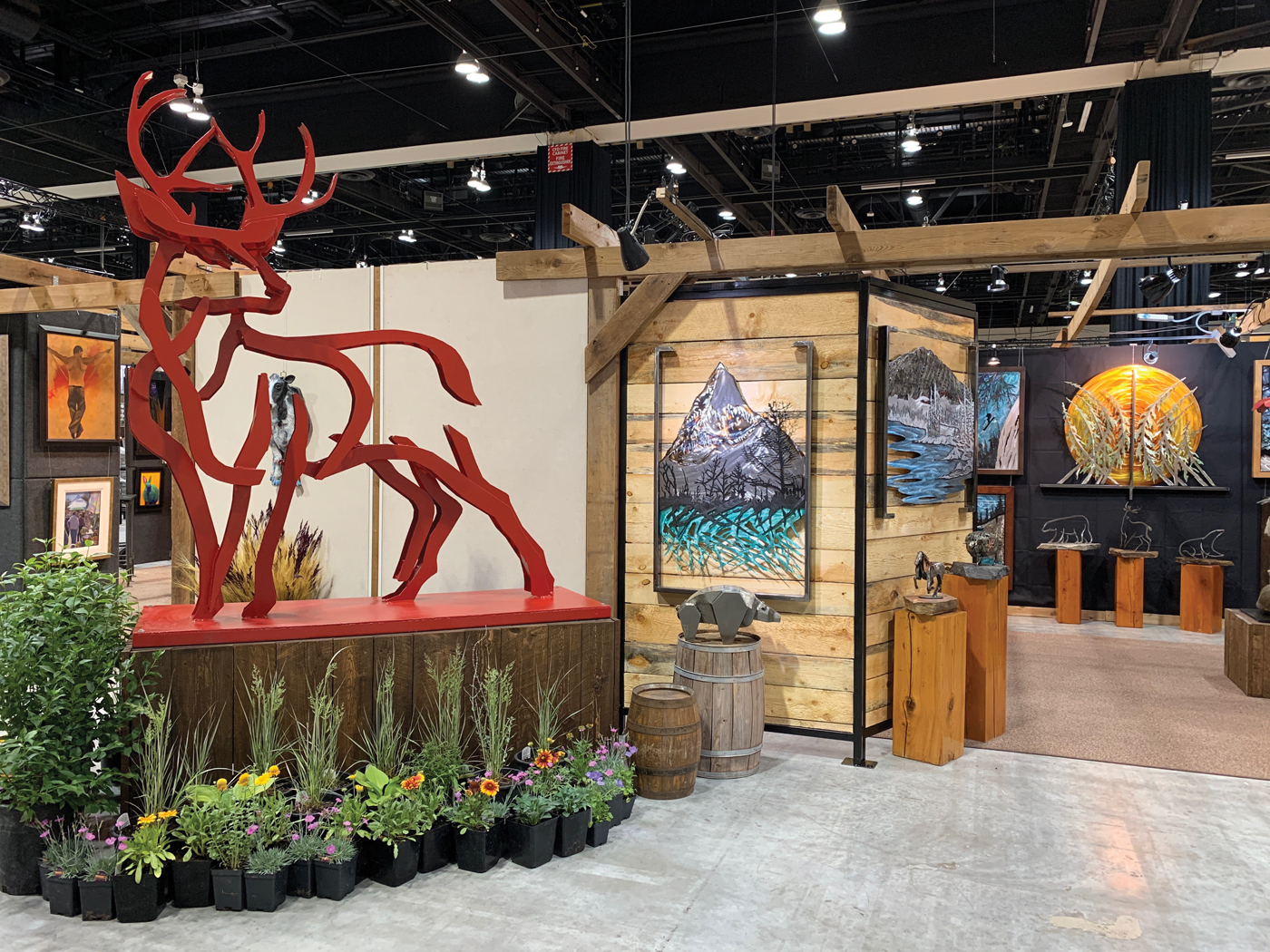 "The replicated pieces sold at farmers' markets are largely how we got started. We've grown and changed in many ways but these pieces are always important to us." – Claire Perks