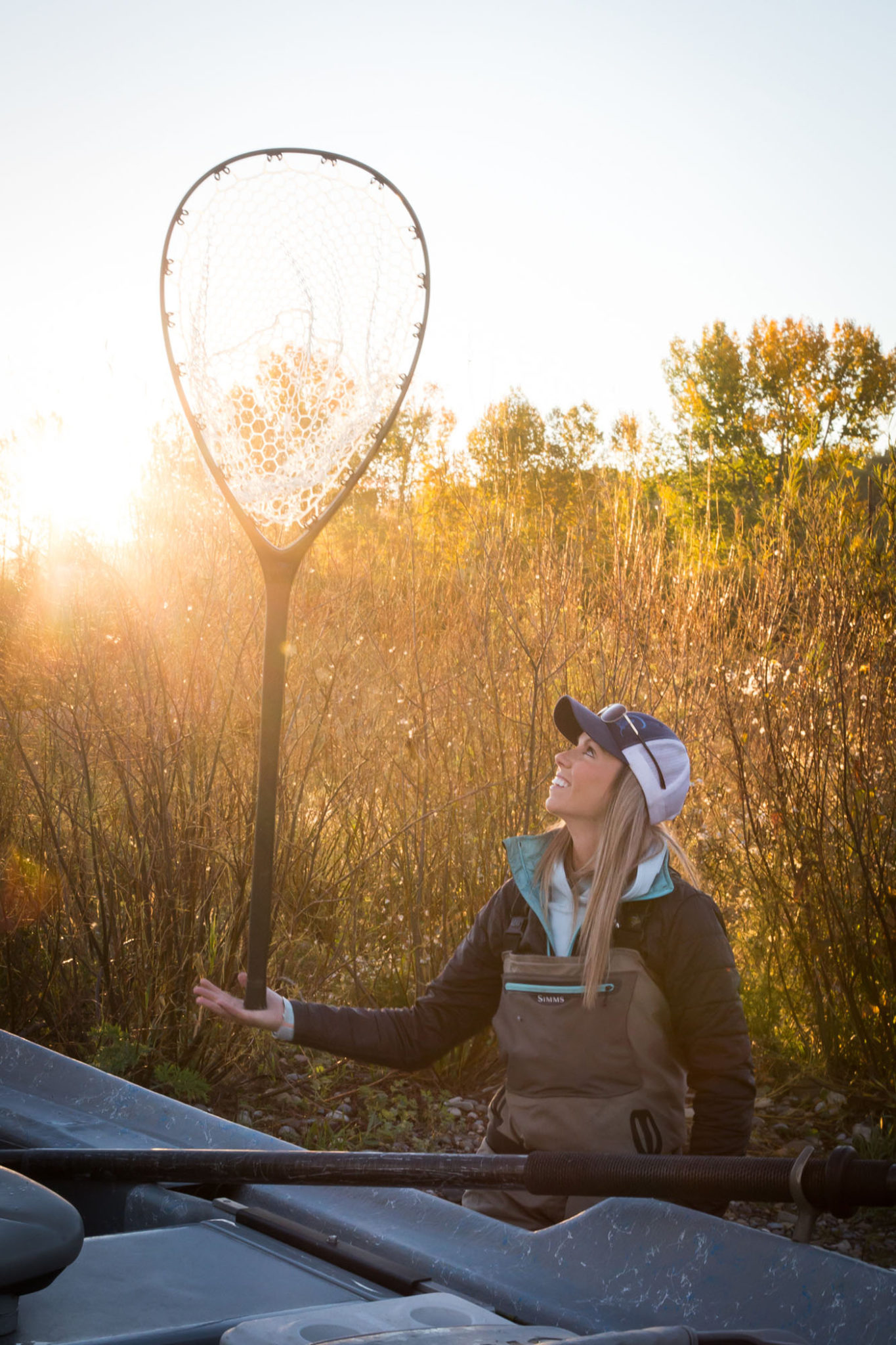 While the season for fly fishing runs from about April to October, for Paula Shearer, the owner and operator of PS On the Fly Outfitters, it's a year-round activity. Shearer, who is also a Fly Fishers International-certified casting instructor, leads guided tours on the Bow River and Southern Alberta streams. Here she shares some insights into this storied pastime.
What is fly fishing?
"Fly fishing is using a specialized weighted line to cast the lightweight hook that imitates insects or baitfish. Many insects come from the water, so they are a key food source for fish. The insects hatch and come out of the water. These immature insects, called nymphs, live in the water — wet flies mimic nymphs and go below the water surface. Dry fly fishing is where flies float on the surface of the water. People like dry fly fishing as you see the fish take your fly.
How did you get into it?
"I remember early mornings fishing with my dad and uncles when the mist was still coming off the lake. At 11 years old, I started fly fishing alone. Now I joke with my dad and uncles that I take them fishing. I'm the one untangling their flies and teaching them how to cast better."
How long have you been fishing, and what changes have you seen?
"I've been fishing since I was a young kid. When I was younger, I never saw women fly fishing. But in the last seven years, I've seen lots of women on the water. Online and social media posts are driving other women to give it a try."
Who are your clients?
"It really is a family thing. Young and old. I've [guided] one of my regulars with his son, daughter, dad and wife."
What do you catch?
"My specialty is trout — bull, cutthroat, rainbow and brown trout."
Where are your favourite spots?
"We don't call out spots because it adds pressure to certain areas. There are fish all over, they can be found in prairies, foothills and into the mountain streams. You just have to have to get out and explore to find the fishable water. Rainy Ridge [on the border of Alberta and British Columbia on the Continental Divide] is unique. The lakes on top of the mountain are one of the few places in Alberta to fish for Golden trout."
What would you like every fly fisher to know?
"I educate people on fish handling because we don't want to overstress the fish; we want the fish to only be out of the water for a few seconds. It's also important to respect regulations and river closures so that fish can spawn without being targeted. The better we look after our fish the longer we can enjoy the resource for years to come."