Peter Nieman Is a Streaker and It's Not What You Think
This busy pediatrician and father of four finds time to run, come rain or come shine.
By Christina Frangou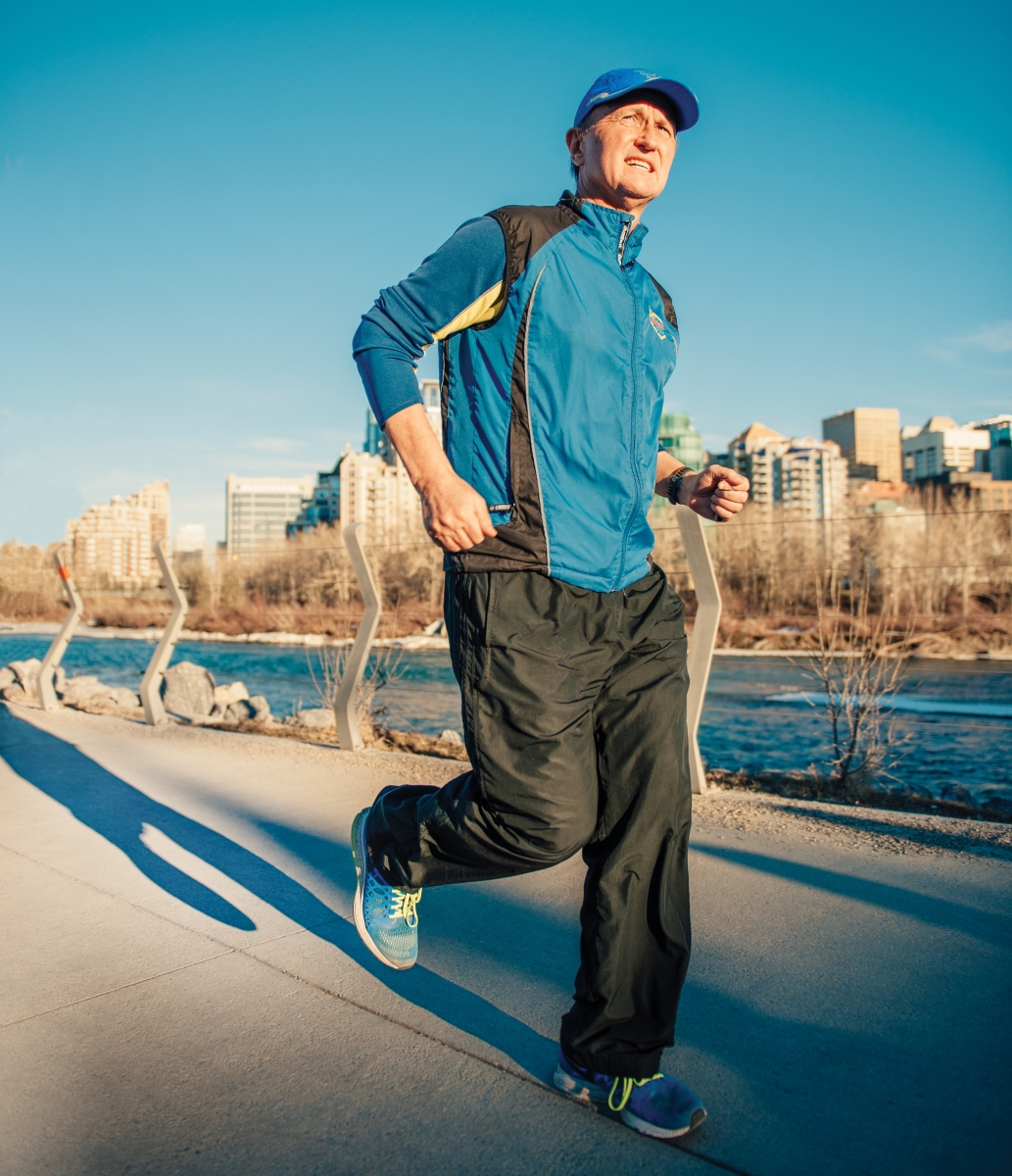 photography by bryce meyer
When the start gun blasts to open the Scotiabank Calgary Marathon this month, pediatrician Peter Nieman will be among the hundreds of runners jostling for elbow space as they bound toward the Calgay Zoo.
The next morning, when many marathoners will be lying in bed and wondering how they'll hobble to the coffeemaker, Nieman will lace up his well-worn pair of Nike Air Pegasus shoes for another run. The 59-year-old South African-born doctor is a man on a streak. He hasn't taken a day off since Dec. 16, 2009, not long before he first heard about "streaking," persevering through a sore Achilles tendon, floods, snowstorms and family emergencies.
"People say, 'You're obsessive,' and I say, 'Yes, I am, but it's a healthy obsessive.' I don't think it's bad to be obsessed as long as you're doing something healthy," says Nieman, who treats children at the Calgary Weight Management Centre and his own busy clinic in the south.
Streak Runners International Inc. defines streaking as running "at least one continuous mile (1.61 kilometres) within each calendar day. Running may occur on the roads, a track, over hill and dale, or on a treadmill." On the official Active International Streak List, Nieman ranks ninth in consecutive days of running. The top spot belongs to Ron Hill, a 76-year-old runner from England who has run every day for the last 50 years. Active International categorizes Nieman as a "proficient runner," meaning he has been streaking more than five and fewer than 20 years.
Most days, Nieman gets in a few miles, running about half an hour. He runs outside, saving the treadmill for days when the wind chill drops to -40C. His favourite runs are in Canmore, accompanied by his wife, Corinne, and their black Lab.
Running wasn't always a passion for Neiman. He ran "a bit" as he studied for his medical degree in South Africa, but only raced once. Then, one day, a squash buddy signed them up for a marathon. "It was the craziest thing. But I was in my mid-20s, in good shape, ran it and finished it – just barely," Nieman recalls.
After moving to Calgary in the 1980s, Nieman ramped up his weekly mileage. In 1992, he set out to tackle a marathon to raise money for the Alberta Children's Hospital. With his soft, quick strides and chest-forward stance, Neiman had completed 92 marathons when I interviewed him and expected to have another two under his belt by the Calgary Marathon this month. He has completed the local race more than 20 times (earning him an induction into the Calgary Marathon Society Hall of Fame), Houston nine times, Boston twice and others in New York, Las Vegas, Kelowna and South Africa.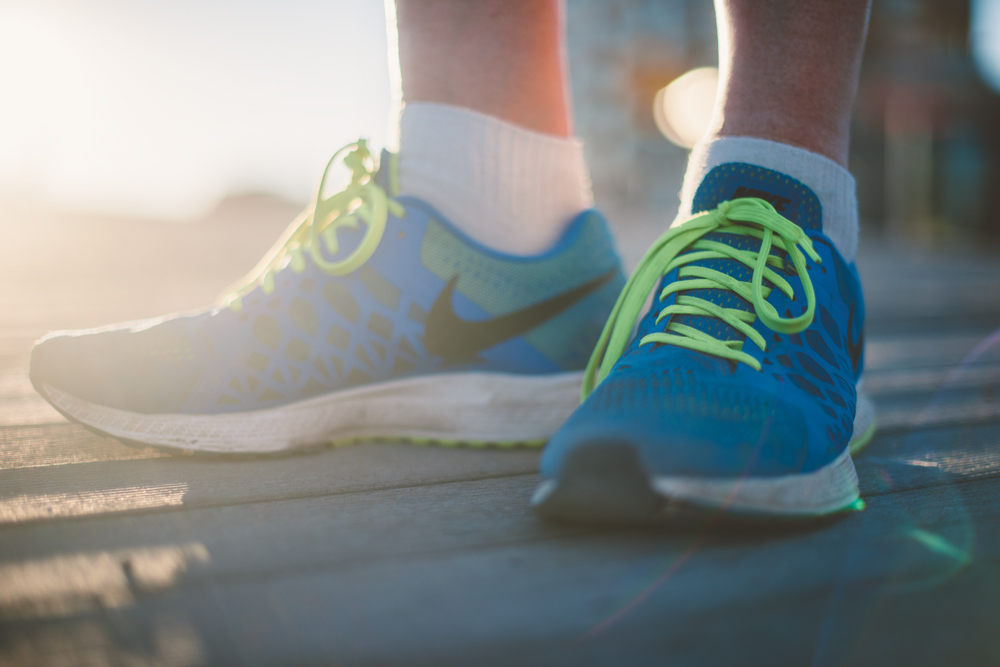 He's considering having his ashes scattered at the finishing line of the New York City Marathon, he says, because he loves the crowds and the course. His finishing times range from three hours and 12 minutes to more than six hours, courtesy of a tough day in Houston when he stubbornly hobbled through with a sore foot.
He plans to complete 100 marathons by age 60. "To me, that's a realistic goal."
So far, he's in the lucky 20 per cent of long-term runners who have never sustained a major injury, despite his failure to cross-train or stretch, Nieman says. Even in his toughest training weeks with 100 kilometres of running, his injury-prevention routine is limited to frequent shoe changes and running on soft surfaces. "Maybe it's just the way I'm built, but I'm lucky," he says.
Balancing his daily commitment to running with the demands of his practice and family requires diligent organization. Each week, he writes out four goals on a new page of his leather-bound agenda and records his runs in his journal. He wakes at 5:30 a.m. so he can squeeze in a run before his wife and four kids get up.
"For me, the morning is the best time to run," says Nieman. "It's very rare that people need you first thing in the morning."
He often tells patients that they need three things for healthy habits to stick: a passion for what they do, a checklist to keep them accountable and a time when they can eliminate distractions. "Nobody is too busy to exercise," says Nieman. "You could do a few sit-ups or a few pushups in your bedroom when you wake up in the morning or before you go to bed."
He recommends that people who want to do marathons sign up to run for a charity. Nieman raises funds for World Vision with his running. When his body starts to ache during a race, he motivates himself by thinking about the kids he's running for. He also has three pieces of advice for first-time marathoners. First, it's all about pacing, he explains: "Stick to the pace you've trained for and don't get distracted. Second, don't make any big changes in food or gear on race day. Finally, don't look at your watch at the finish line. Just look up and grin.