Accessories
Fall style isn't just for fashion-conscious humans. Keep your dog looking dapper with a bow tie from K9 Dine & Design ($8), dashing with a bandana from The Woof Gang Shop (starting at $15) or darling with a colourful, custom collar made by Nearly Naked Neckwear (prices vary). All of these companies are Calgary-based and create their products locally.
---
Hands-free leashes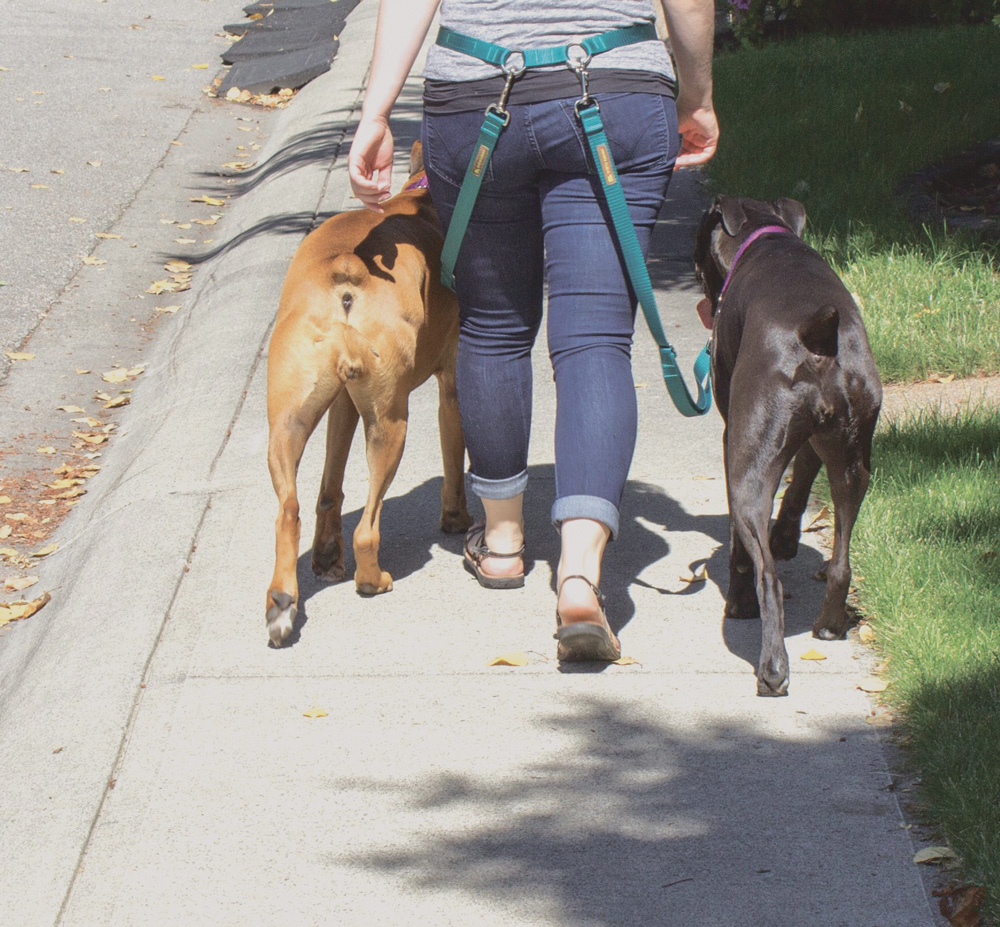 photograph courtesy of kraft kanines
October heralds the coming of crisp fall air. On your next walk with your pup, keep your hands wrapped around your pumpkin-spice latte by using one of Krafty Kanines' locally made, stylish hands-free leashes ($45).
---
Cakes for Fido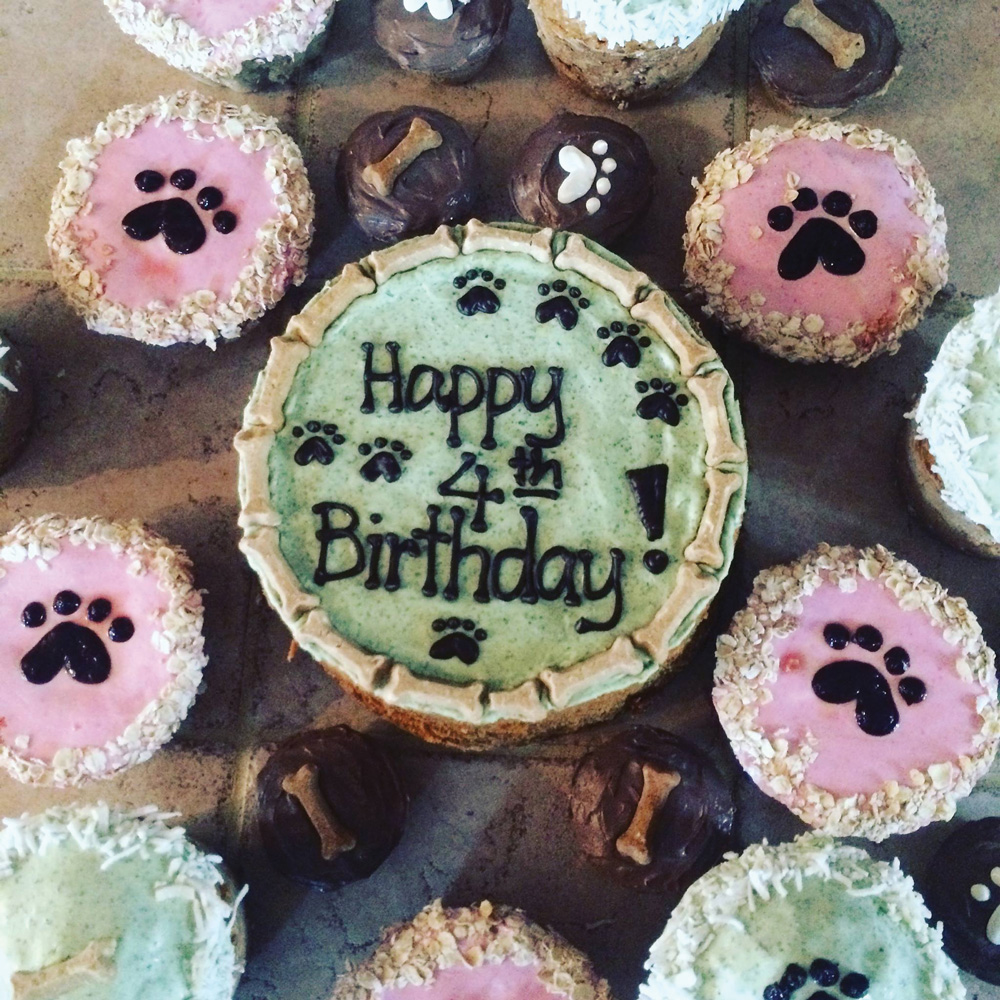 photograph courtesy of bon-a-pet-treat
Spoil your canine or feline friend with a muffin, cookie or cake made from scratch in Bon-A-Pet-Treat! Pet Bakery's commercial kitchen. Each treat is made with locally sourced, human-grade ingredients and is 100-per-cent wheat-, soy- and corn-free (one bag of treats starts at $5).
5111 Bowness Rd. N.W., 403-286-7389, calgarypetbakery.com
---
Skoah shampoo and conditioning spray
Your pooch deserves to be pampered as much as you do. The next time you pop by Skoah for your beauty fix, pick up a bottle of the skin-care line and spa's K9 shampu ($15) and K9 konditioning spray ($15). Together, these pH-balanced products will gently cleanse and keep your pup's fur healthy and shiny.
Various Calgary locations, skoah.com
---
The Outward Hound Quick Release Backpack
The next time you head out for a hike, let your dog carry its own water, snacks and poop bags. The Outward Hound Quick Release Backpack has two detachable saddlebags, a lightweight mesh vest with pockets and d-ring clip to attach your leash. The water-resistant pack comes in bright shades of green or blue and four different sizes to fit dogs anywhere from 5 to 100 pounds.
4921 Skyline Way NE., 403-274-3314, piscespets.com
---
Kip Pet Products FoFUR Balls
Fun for both cats and dogs, Kip Pet Products FoFUR Balls ($15) are locally made, squeaky, plush toys constructed out of a high-quality shag faux-fur and a strong backing material. Resilient against pet wear and tear, the balls are 100-per- cent machine washable and available in a variety of colours to suit your critter's tastes.