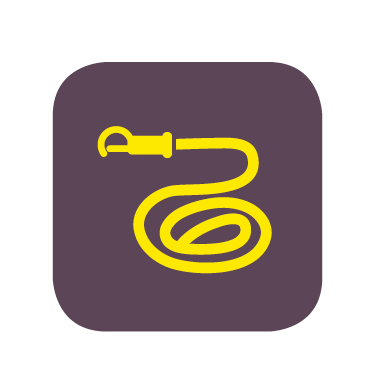 Where to go for your dog's education
The first stop for many new dog owners is obedience school. Cultured Canines offers a variety of courses aimed at developing a healthy lifestyle for you and your dog. Enroll in the company's C.O.O.L. Course, or Canine Outdoor Obedience and Lifestyle, for a seven-week program where you and your dog will learn everything from basic commands to dog nutrition and loose-leash walking. Additionally, the company offers the two-week Fast-Pack intensive course and private classes for pups with special needs.
403-472-2384, culturedcanines.ca
Alternatively, Furry Logic Home Dog Training coaches you and your dog out of the comfort of your home, establishing obedience in your pet's natural habitat. The company has trained more than 2,100 dogs, and its services include a temperament evaluation of your dog, a customized training program focusing on your specific concerns and flexible availability to accommodate any schedule.
403-995-0342, furrylogic.ca
---

Room and board for your dog when you're away on vacation
When white sand beaches are calling or a business trip takes you away from home, Country Club Pet Resort is an all-inclusive pet retreat that will meet your dog, cat or other furry friend's every need. Family-owned and operated for more than 65 years, the resort sits on 20 acres of stunning countryside, southeast of Calgary. Nature trails, a swimming pool, off-leash parks and themed suites for your feline friends will ensure that your pet's stay will be nothing short of perfection.
282063 Township Road 224 (south of Highway 22X), Rocky View, 403-936-5685, countryclub-petresort.com
Closer to home, Chasin' Tails has an "open-care concept," meaning that your dog will never be kennelled, but will instead have the freedom to play with other dogs or to rest and relax. Two caregivers watch over dogs 24 hours a day. The complex is complete with indoor customized play areas, a 6,000-square-foot outdoor area and orthopaedic dog beds.
2309 Centre Ave. E., 403-293-3261, chasin-tails.ca
---

Doggy grooming services
Taking a holistic approach to maintaining your dog's health, Shaggy to Chic Wellness Spaw provides four "spaw" options to best suit your pup's hygienic needs. Treatments range from the basic "Ritual" – including a "pawdicure," bathing and finishing touches – to the "A La Carte," which extensively pampers your pooch from head to paw.
8561 8A Ave. S.W., 403-246-4240, shaggy2chic.ca
If your pup needs a trim but your busy schedule makes it tricky to get to the salon, let the salon come to you. Fetching Fido Mobile Dog Salon will do exactly that. Certified groomers provide expert service for your pet right outside your doorstep, reducing stress for both you and your dog.
403-475-3436, fetchingfido.ca
---

Doggy daycare
For busy days when your pet needs additional TLC, PawsNWhiskers Pet and Home Care Inc. will send an experienced pet sitter to your home to ascertain your pet's needs and provide the appropriate in-home care for your dog, cat or other critter.
587-500-3647, pawsnwhiskers.ca
When your canine needs a break from the house, Paws Dog Daycare provides a kennel-free environment focused on pack interaction and socialization. Group walks and pet meet-and-greets ensure that your dog will have a fun, stress-free day away from home.
1313 16 Ave. S.W., 403-984-9247, pawsdogdaycare.ca
---

Where to go to get a portrait of your pet
Celebrate your pet with a personalized portrait. If a painting suits your style, Calgary-based artist Monique Westra will work from a photo taken of your pet to create a customized, oil-on-canvas portrait against either an abstract or landscape background. Or, if photography is more up your ally, Thousand Woofs Photography for Dogs works with you and your pup in natural light to capture candid snaps for your collection.
---

When your dog needs a little extra exercise
Black Collar Society offers a high-end, quality-focused dog-walking experience. Each pack member is hand selected to provide optimum compatibility with the other dogs being cared for during the excursion. Black Collar Society additionally offers a private dog walking service for canines requiring individual attention.
403-890-9768, blackcollarsociety.com
Another exercise option is Calgary Dog Walk. Come rain or shine, Calgary Dog Walk takes pups out in groups of eight or fewer to explore off-leash parks most suited to the pack. A journal entry provided by the dog walker will keep you up to date on the status of your canine's outings.
403-803-2036, calgarydogwalk.com