Where it is
1146 10 St. S.E.
The history
Built in 1912, this two-bedroom, two-bath home has had several renovations over the years but has never lost its heritage charm. The home's original window casings and trim, hardwood floors and brick stacked fireplace have been lovingly maintained. Each room is a careful mix of new and old, including vintage stained glass windows on display in the open concept living/dining room and a claw foot bath tub in the updated master bath.
What to love
This gem offers the unique architectural history of a century home (vaulted cathedral ceilings) with the modern conveniences you want (stainless steel appliances and plenty of hot water). Also, the killer location is within walking distance to Inglewood, downtown, the Stampede grounds and both rivers.
What to consider
At a little over 1,100 square feet with a dugout unfinished basement, this home is ideal for two people or a small family.
The stats
1,123 square feet
2 bedrooms
2 bathrooms
1 claw foot tub
1 brick stacked fireplace
RC-2 zoning to add a garage or carriage house
It's listed for $459,000 with realtor Kelsey Jones.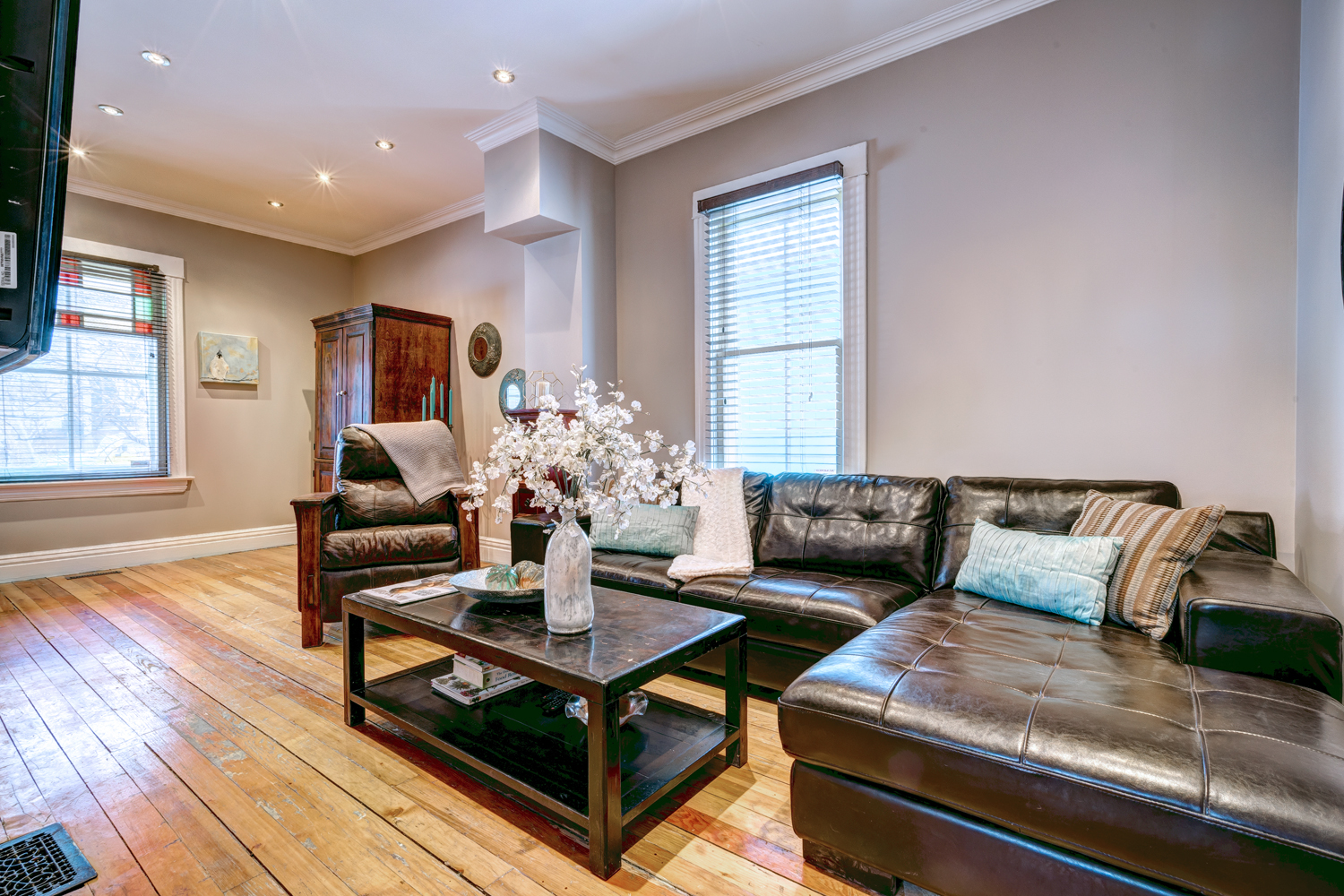 Heritage features include original hardwood floors and stained glass in the living room.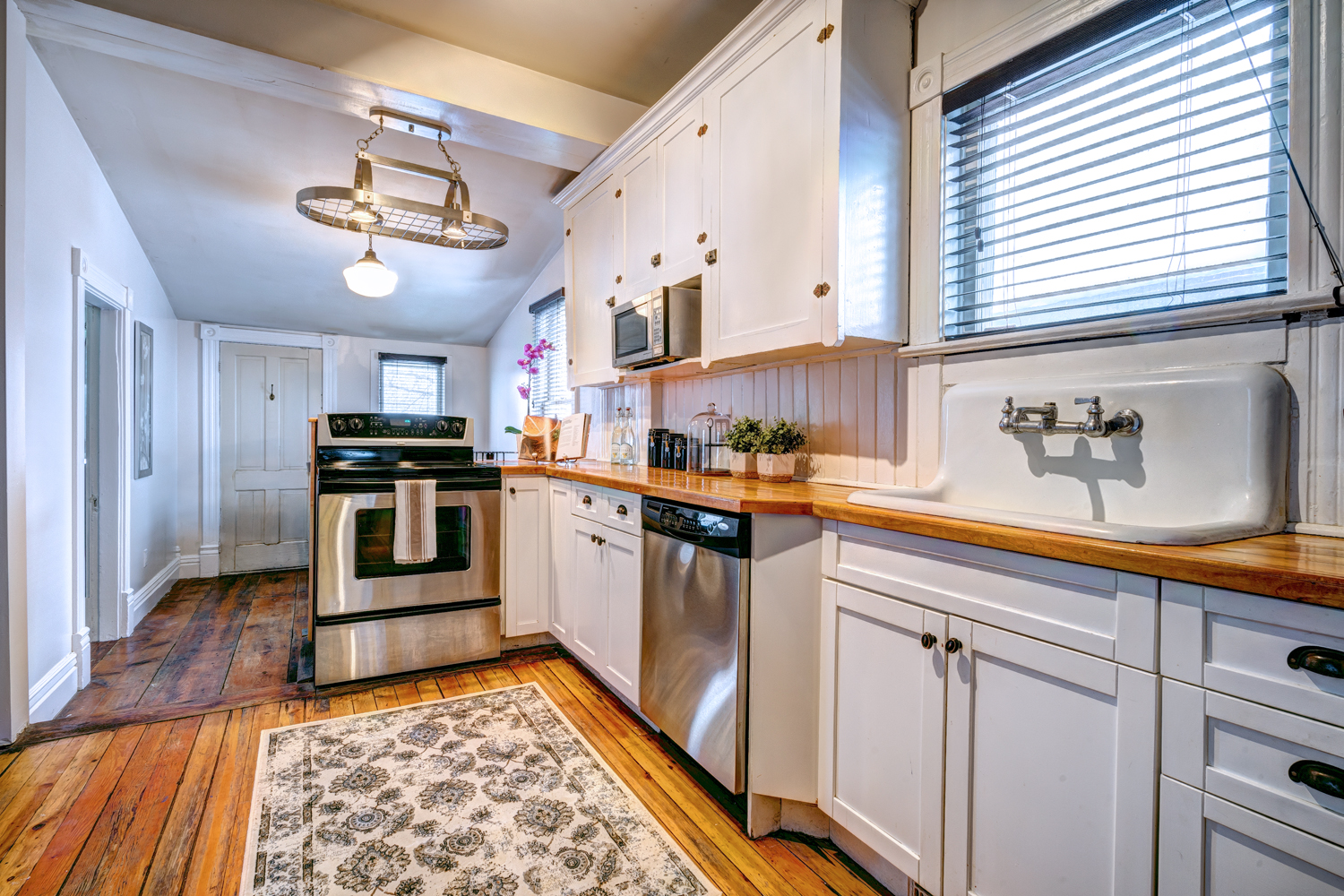 The kitchen has a country feel with white cupboards and butcher block counter tops.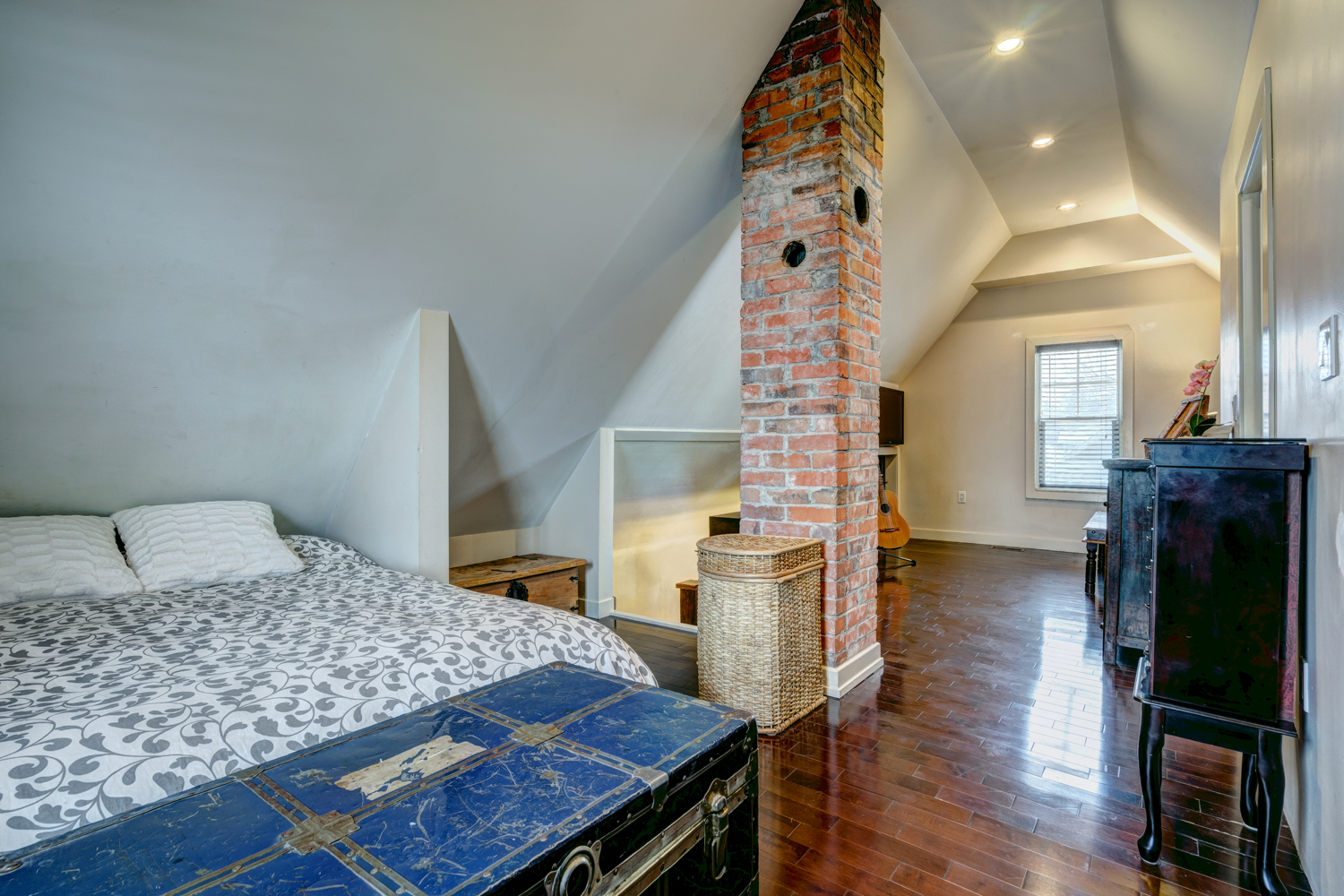 The original chimney stack runs through the master suite loft.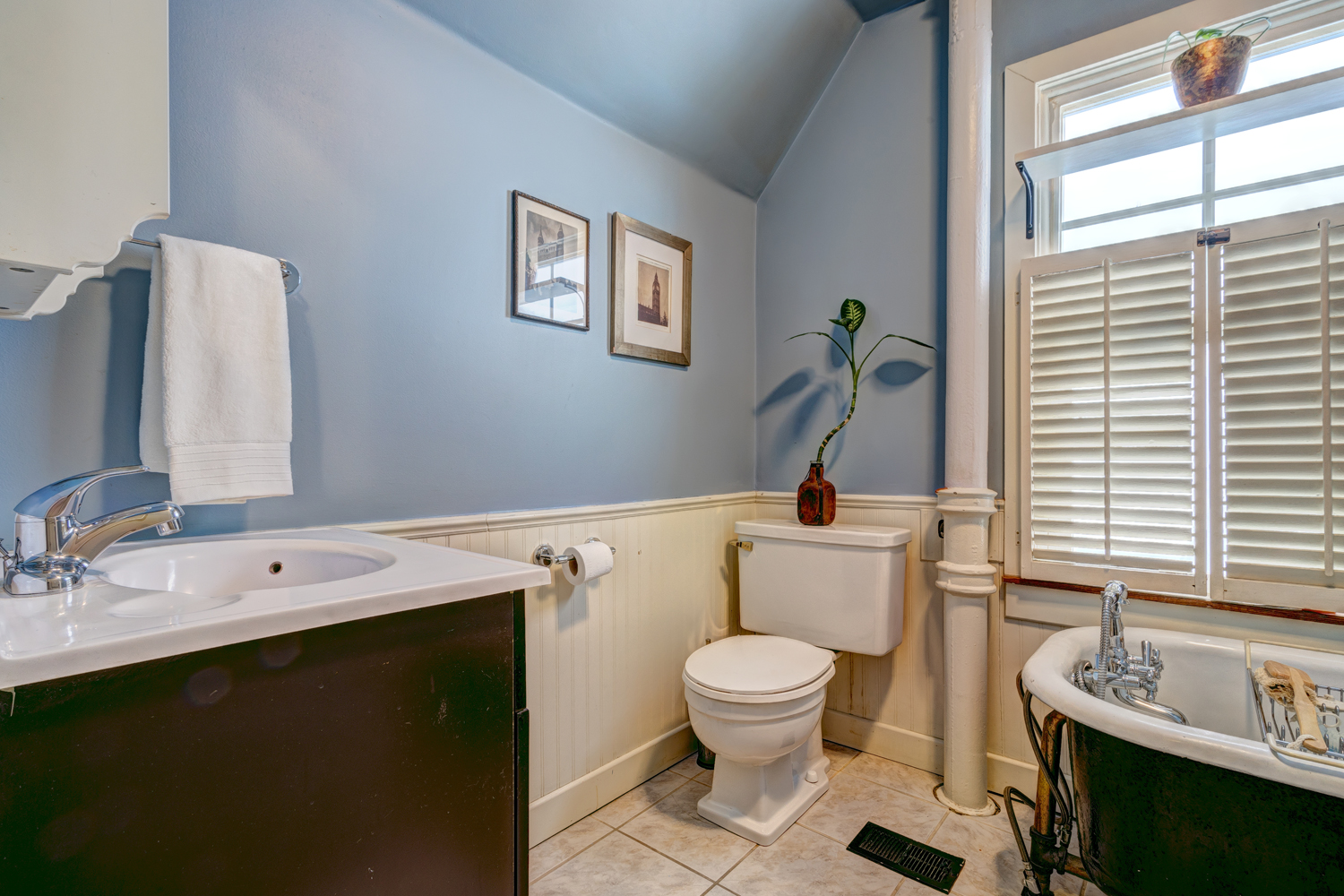 The updated master bath features a claw foot tub.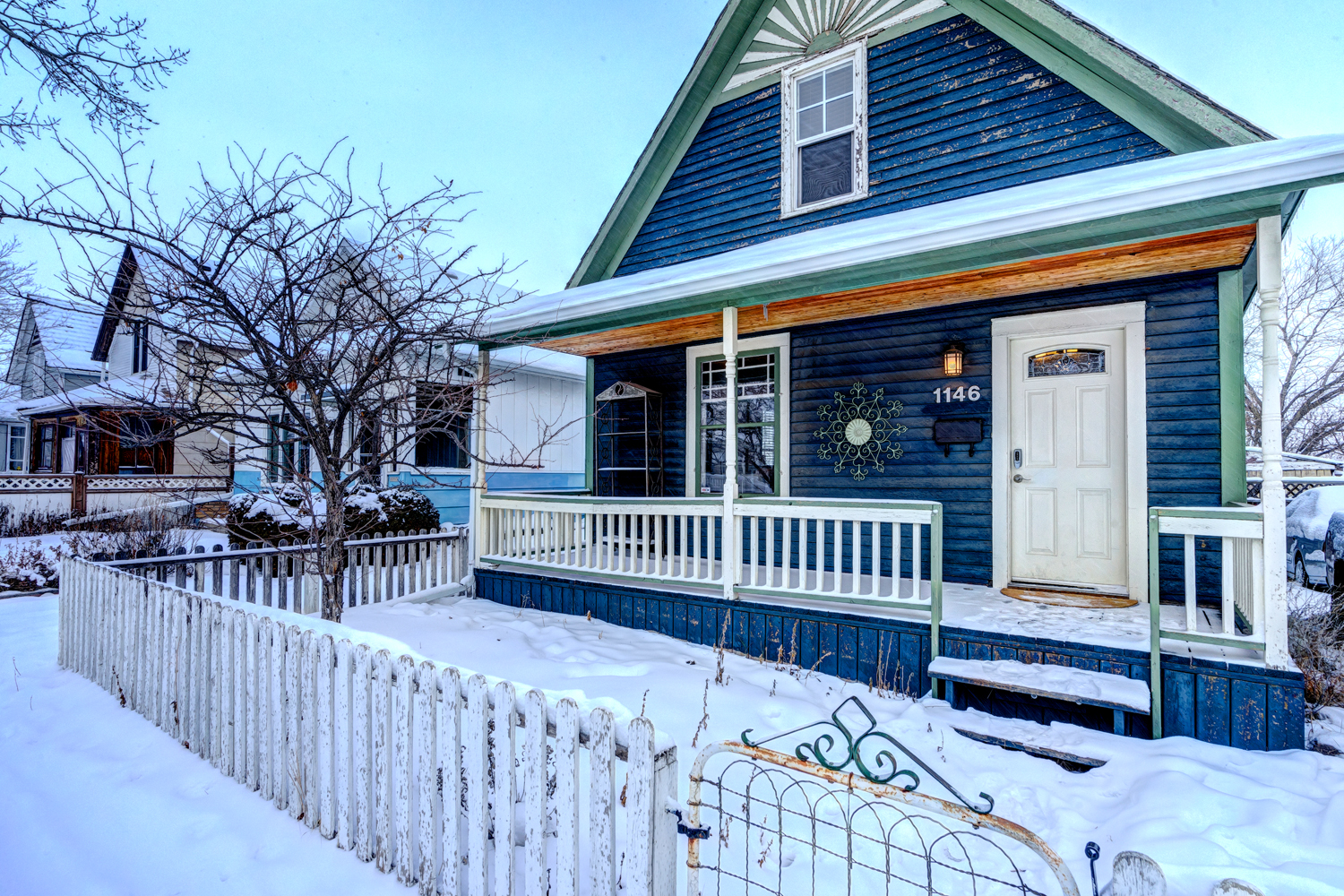 The property sits on a 33-by-125-foot RC-2 lot, which means a garage or carriage suite can be added.