Canmore local Jude Daniels was shocked the first time she heard the former name of what's now Bald Eagle Peak. In 2006, Daniels was getting into scrambling and, like many similarly minded enthusiasts, she obtained a copy of Alan Kane's guidebook Scrambles in the Canadian Rockies. There, in the pages of what's widely considered to be the bible of local scrambling routes, she saw the mountain referred to as Squaw's Tit.
The term "squaw" was used historically by colonial settlers to degrade Indigenous women and girls in a sexualized context. Today, the term is viewed as racist and continues to be used in a derogatory way to belittle Indigenous women.
Daniels, a retired lawyer and yoga teacher, was well aware of the tendency for climbing routes to have irreverent or innuendo-laden names. But this was unforgivably offensive, even more so when compared to the grandly named nearby peaks Mount Lady Macdonald and Princess Margaret Mountain. "All of these lovely names, and then there was this nasty, vicious name. I think it was the reality at the time of how Indigenous women were treated as less than other women," Daniels says.
There had been some local petitions and articles calling out the racist, misogynist name, but, in 2014, Daniels, took matters into her own hands. As a Métis woman, she felt called to act as a steward of the land. "I have a strong connection to the land because my ancestors did, and because their ancestors did, and their ancestors did. This connection to the land cannot be understated — that's why it was personally important to me," she says.
Daniels approached Kane to edit his guidebook with an interim name (it was briefly "The Tit"), and contacted administrators of the AllTrails app to do the same. She also took the step of pursuing a formal application through the Government of Alberta, though the application was ultimately filed by the Stoney Nakoda Nation.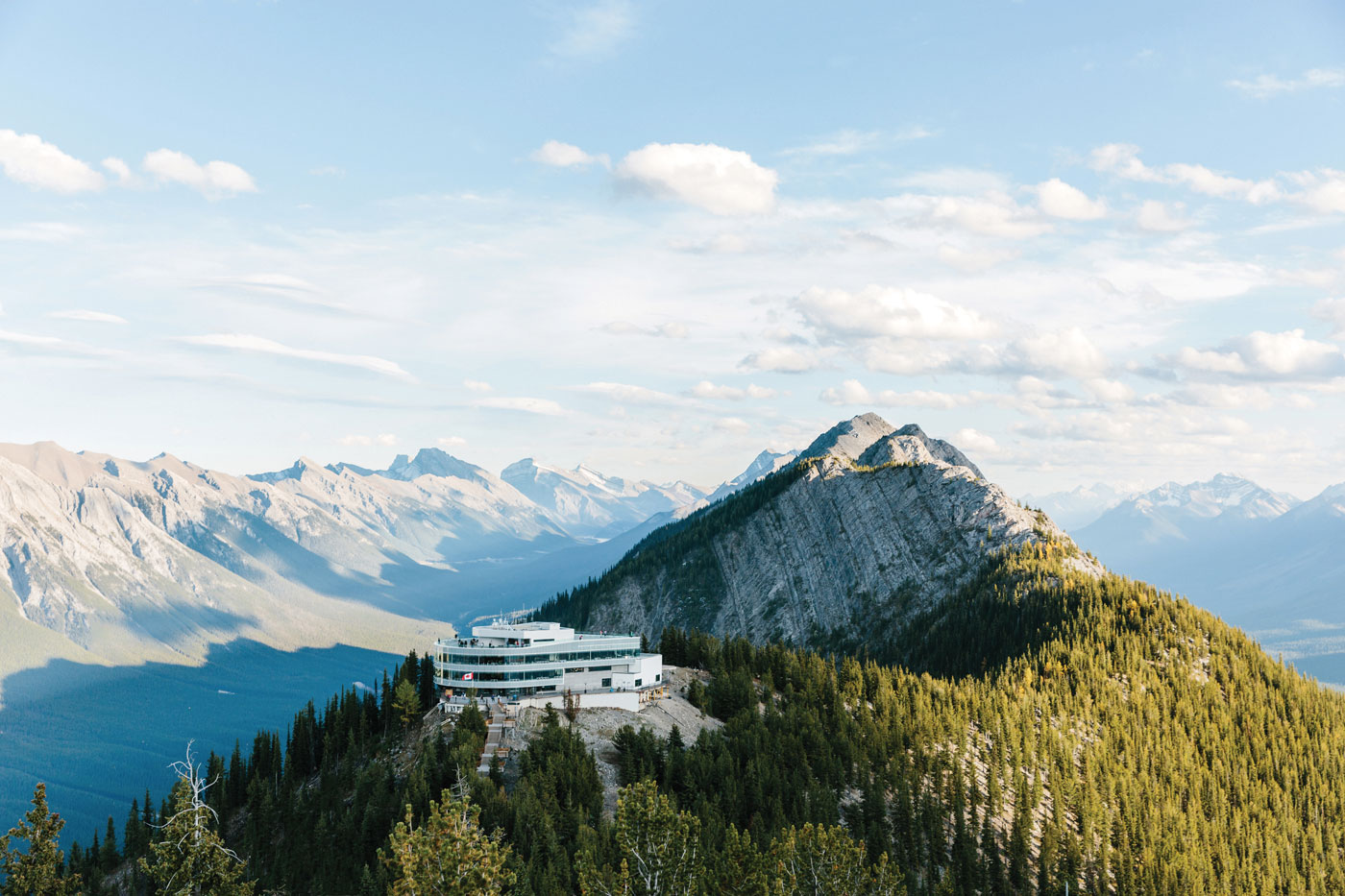 As outlined in the Alberta Geographical Names Program, any individual or organization can submit a proposal for a new geographical name, or to remove or change an existing name. To evaluate and approve any applications, local community support must be demonstrated through letters and petitions, and, most importantly, nearby Indigenous communities must be consulted. "Whenever we receive an application for a new name or name change, we feel it is very important to ensure Indigenous communities have the opportunity to meaningfully participate in this process and provide comment on those proposed names," says Ron Kelland, historic places research officer and geographical names program co-ordinator with the Alberta Government's Department of Culture and Status of Women.
In Canmore, as consultation took place with local First Nations to come up with a replacement name, Daniels lobbied town council and started seeking community support, giving multiple interviews to news outlets. But it was the momentum of the Black Lives Matter protests in the summer of 2020 that made national media take note of the Bald Eagle Peak project, as conversations around systemic racism galvanized the public. Strangers began approaching Daniels to lend support, and the wider community rallied behind the project.
In September 2020, chiefs and Elders of the Stoney Nakoda Nation gave the mountain the new name of Anû Kathâ Îpa (Bald Eagle Peak), and, a year later, the name was officially recognized by the Alberta government. "My understanding is that eagles migrate along the mountain corridors, north and south. They have certain places where they stop and rest," says Bill Snow, acting director of consultation for the Stoney Tribal Administration. "I believe one of those places is in the Canmore area, and that one of those areas where they congregate is in that area of Bald Eagle Peak."
When it comes to the conversation around renaming the regional mountains, Bald Eagle Peak is just the tip of the iceberg. Most peaks in the Bow Valley had traditional Indigenous names before explorers arrived in North America. Traditional Indigenous place names often reinforce the relationship to the land and honour the teachings of Elders. "Only when we understand the story do we understand the place," says Snow. "When [Indigenous peoples] name places, we give honour to them to show our relationship with the natural world. We don't give names [of people] to the places in our traditional land — it's always given to the animals, or to the wildlife or to the naturalness of that area." Before Lake Louise received its moniker, for example, it was called Horâ Juthin Îmne (Lake of the Little Fishes) because the fish would only grow to a certain size in the cold glacial waters.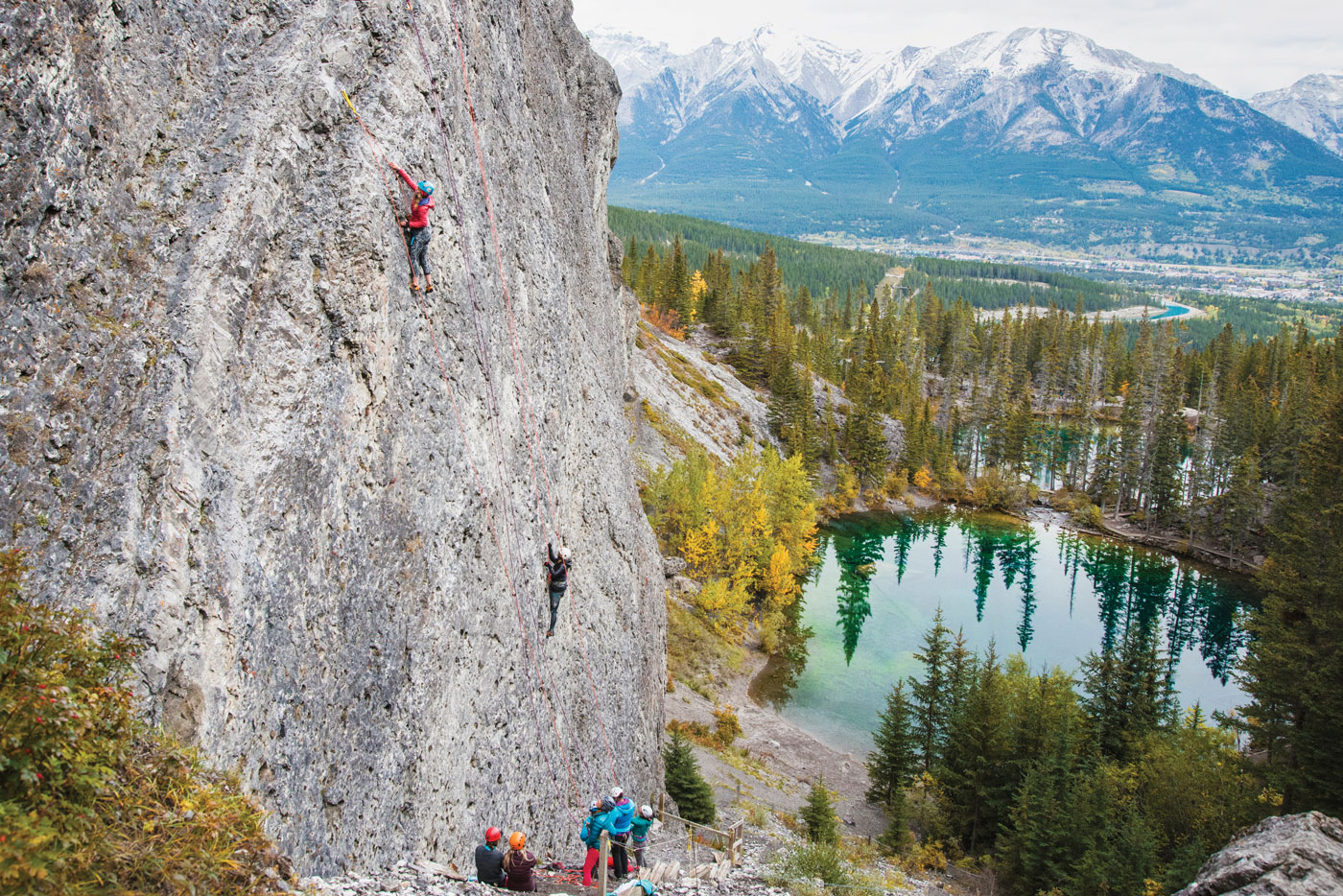 Snow says Indigenous groups want to do more work around renaming, but are limited in their capacity. Renaming is time-consuming and, even if there's a will from all parties involved, limited funding or capacity to prioritize these cases poses a challenge. It gets even more complicated when names involve interprovincial collaboration or fall under federal jurisdiction.
If a place is located within national park boundaries, Parks Canada takes the lead on the engagement process. Tunnel Mountain in Banff National Park was named in the 1880s by surveyors, who thought they'd have to blast a hole through it for the Canadian Pacific Railway. In 2016, 15 First Nations signed a resolution to begin the official process with the Natural Resources Canada (NRC) Geographical Names Board of Canada to rename it Eyarhey Tatanga Woweyahgey Wakân (Sacred Buffalo Guardian Mountain). In 2017, Indigenous leaders granted the mountain its new name ceremonially, but the NRC has yet to make a final decision.
Snow says all the work to date behind name changes to Tunnel and Bald Eagle Peak has been done at the expense of the band. Indigenous groups end up shouldering the responsibility and costs of pushing these name changes forward. And there remains much work to be done. Daniels notes that, as of 2021, there were still 20 geographical place names in Canada with the word "squaw" in them. The name of what was known as Stoney Squaw Mountain in Banff National Park has been rescinded and consultation is underway with Indigenous groups to explore the meaning and determine a potential new name, though currently it remains unnamed, officially.
Mount Pétain in Peter Lougheed Provincial Park has been officially rescinded in Alberta, but still awaits a decision from the B.C. government, as it sits on the provincial boundary. It was named in 1918 after Marshal Henri-Philippe Pétain — at the time an honoured war hero, but later revealed to be Nazi collaborator.
Ha Ling Peak, which looms over Canmore, was called Chinaman's Peak for more than a century before it was renamed in 1997. The mountain is named after a Chinese Canadian Pacific Railway cook, who won a $50 bet that he could summit the peak in less than 10 hours (it took him half a day). As with Bald Eagle Peak, the movement to rename Ha Ling started with a private citizen, Roger Mah Poy.
Whether for mountains, schools or sport teams, renaming reveals the important conversation around who gets to write history. Even after a new name is officially in place, it takes time before it's adopted in everything from blogs, websites, Google maps and guidebooks, and in general conversational usage. Daniels' first time back to Bald Eagle Peak since its renaming was in the summer of 2021. She and her husband engaged in a private ceremony, leaving a birch bark basket at the trailhead, and offering tobacco and prayers to the Creator and Mother Earth. "I apologized for the disrespect that was paid to that peak, and now it has come full circle," Daniels says. "Now, there is respect and acknowledgment and I wanted to honour that. [The new name] is a recognition that Indigenous people matter. Our names matter."
"Indigenous place names need to be restored as part of the reconciliation process."