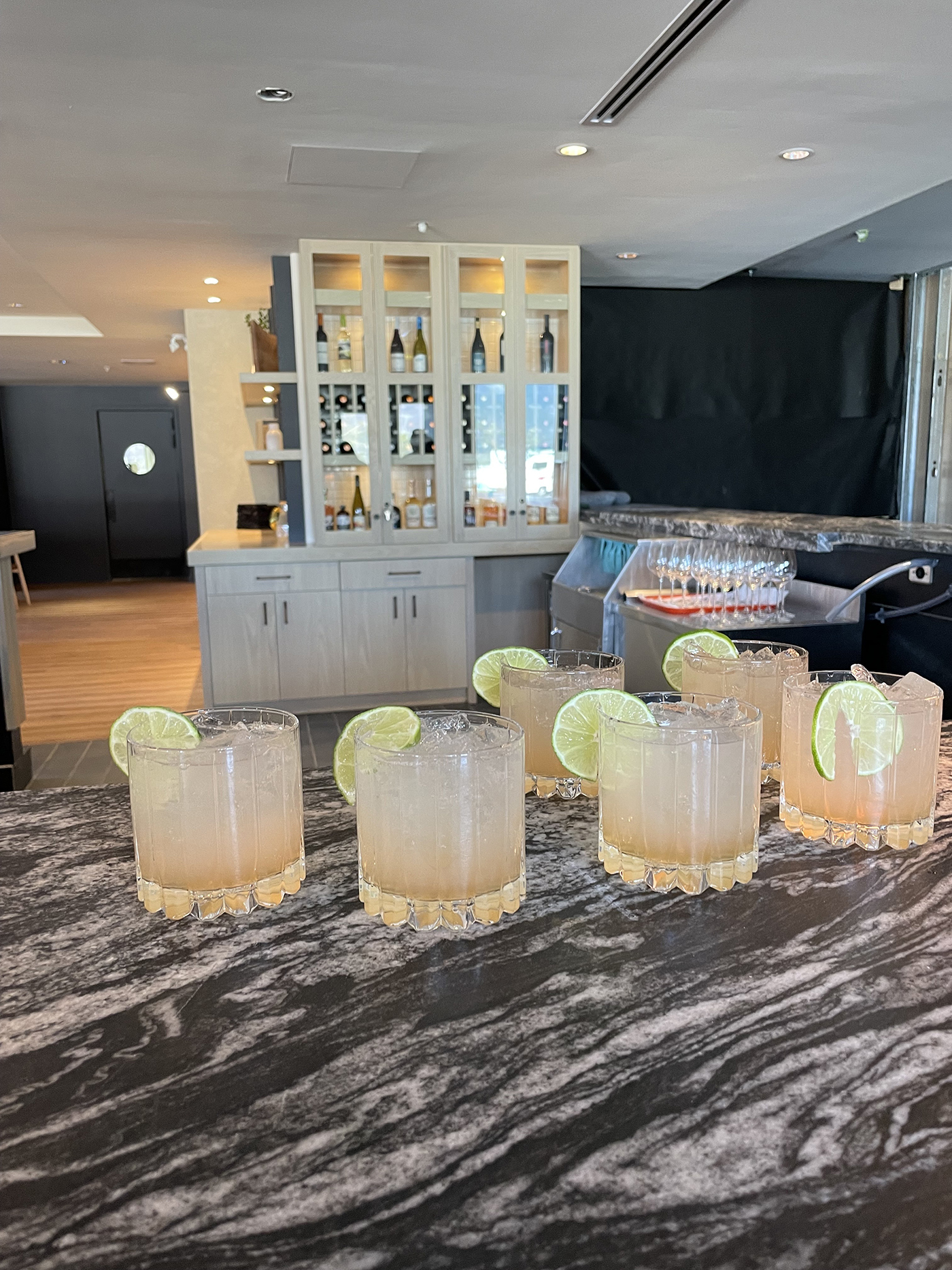 When: Sneak peek on June 2; Restaurant opens June 10
Located inside the Crimson Hotel, Terra is a sophisticated new restaurant that serves farm-to-table, regional dishes. The menu relies heavily on local ingredients, which is showcased in dishes like the signature reverse-seared bison tomahawk with house-made dandelion chimichurri. "Terra," an alternate name for Earth, is a fitting name for this restaurant that features an earth-toned colour scheme,  a live-edge harvest table in the centre of the restaurant and a stone-finished counter top at the feature bar. You can buy tickets for an exclusive sneak peek on June 2 from 4 p.m. to 8 p.m. that includes live music by Neil Harnett, but the restaurant opens officially on June 10.
200 Connaught Dr., Jasper, banffjaspercollection.com
When: Starting June 3
Starting June 3, Kicking Horse Mountain Resort's gondola opens for the season. Access world-class biking and hiking trails and finish off your day dining in the sky at the Eagle's Eye Mountain Top Restaurant. Gondola tickets and restaurant reservations are available online.
Kicking Horse Mountain Resort, 1500 Kicking Horse Trail, Golden, B.C., 1-800-258-7669, kickinghorseresort.com
When: June 3 and 4
The Rough Runner, a three-event mountain running weekend that celebrates the Southern Rockies, happens the first weekend of June at Castle Mountain Resort. The weekend includes a vertical 100-metre sprint, a trail run and an obstacle course race (with an additional obstacle course race for kids). The event is family friendly and registrants can sign up for single events or all three online.
Castle Mountain Resort, Pincher Creek, 403-627-5101, skicastle.ca
View this post on Instagram
You can now get your Korean street food fix in Banff. Local chain Hankki has a new location in the mountain town where you can order one of its popular corndogs or try cupbop options like the Korean B.B.Q. with rice, veggies and dumplings. Hankki Banff is open Sundays to Wednesdays from 11 a.m. to 9 p.m. and Thursdays to Saturdays from 11 a.m. to 10 p.m.
Hankki, 206 Buffalo St., Banff, 403-762-0332, hankkica.com
When: June 7
Savour a beer at a local brewery while taking in a show from Banff's local improv team, Bad Altitude Improv. Bad Altitude performs at Banff Ave. Brewing Co. on the first Tuesday of every month and cover is pay-what-you-can. More information about the time of each show can be found on Bad Altitude's Instagram page leading up to the event.
Banff Ave. Brewing Co., 110 Banff Ave., Banff, 403-762-1003, banffavebrewingco.ca
View this post on Instagram
When: Previews run from June 16 to 18 and 23 to 25; Opening night is June 28
This month, you can watch a performance of Jasper Theater Productions' newest show, From Jasper with Love. The one-hour production is filled with laughs, tears, local stories and wildlife to tell a tale about the beauty of Jasper. Both the preview and full-run performances will be at the Skyline Lounge in the Lobstick Lodge.
Lobstick Lodge, 94 Geikie St., Jasper, jaspertheater.ca
Fans of the '80s will want to visit Core Values Cider Company's new shop in Canmore. The new space features retro-style, brightly coloured walls and flavour names that evoke nostalgia for the music and films of that decade. Core Values is a family-owned and operated craft cidery that specializes in wild, fermented products produced in small batches. Cider flavours include Return of the Mac (made with 100 per cent B.C. McIntosh apples), Positive Currant (made with B.C. apples and A.B. currants for a tart taste with plum, strawberry and melon flavours) and Marty McDry (made with a variety of B.C. apples and tropical flavours).
Core Values Cider Company, 1402 Railway Ave., Canmore, 403-493-5441, corevaluescider.ca
​​Avenue's writers and editors are occasionally invited to experience dining or adventure activities as a guest, including some of the experiences in this story. Neither complimentary experiences nor advertising are required for coverage in Avenue. Neither companies that advertise nor those that provide other incentives are promised editorial coverage, nor do they have the opportunity to review or approve stories before publication.