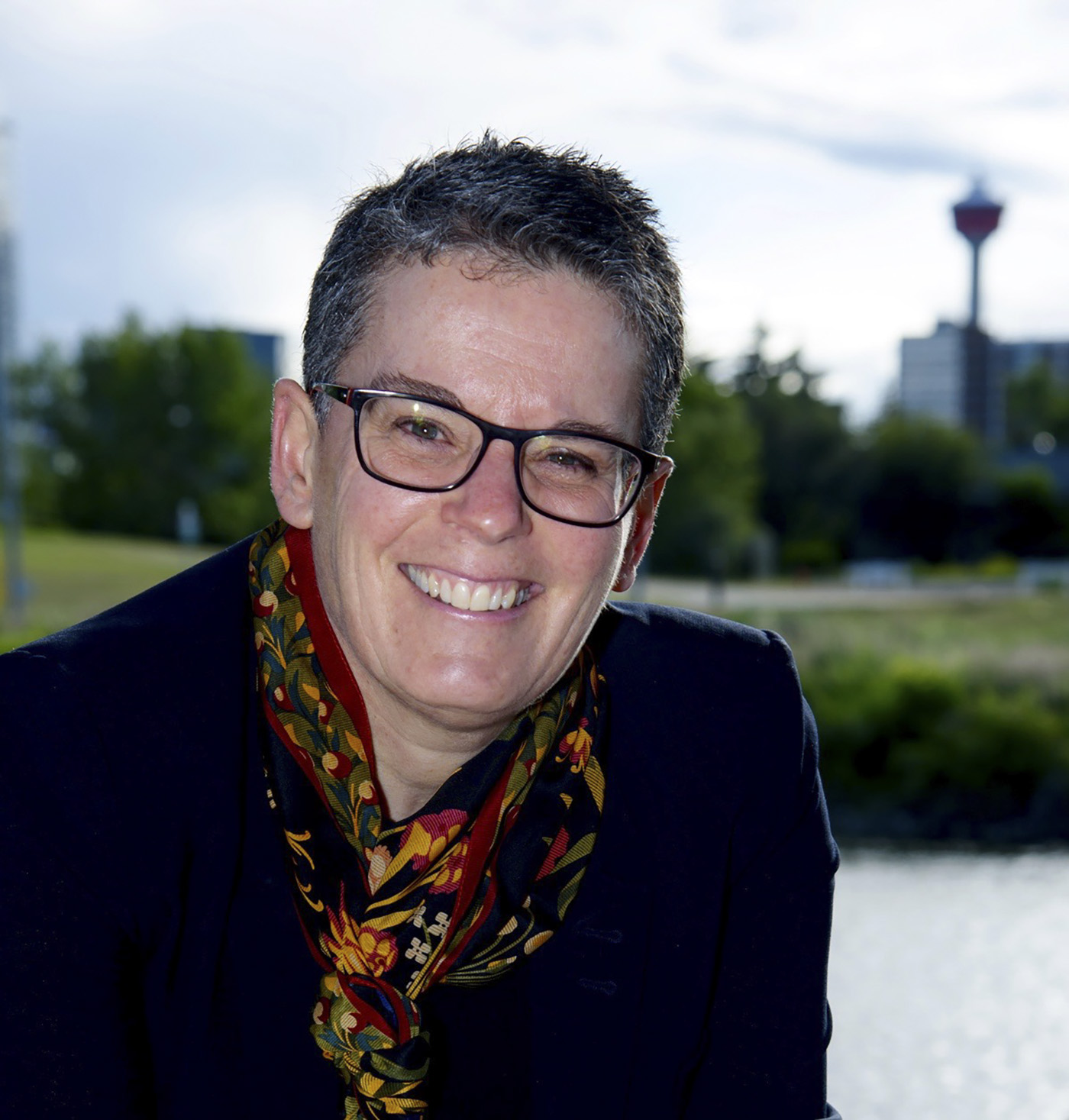 A new literary map that pinpoints over 500 significant Calgary locations that writers have lived at, written about or been inspired by, is the latest project by local historian and researcher Shaun Hunter, author of Calgary Through the Eyes of Writers.
The living map is Hunter's capstone project for her term as the 2020 Historian in Residence at the Calgary Public Library (CPL), a six-month residency in partnership with Heritage Calgary for researchers working in "any genre related to the social, cultural and built history of Calgary, Treaty 7 and Metis Region 3," according to the CPL website.
When the pandemic closed libraries last spring, Hunter's term was paused and then extended, eventually ending December 30. Because her residency was essentially doubled in length, she says she was able to dedicate more time to creating an extensive list of places for the map. The result is a comprehensive index identifying landmarks, buildings, graves, art, people and more that tell the tale of Calgary's literary landscape.
"It's a weird thing to grow up in a place and never have read it in the pages of a book," says Hunter. "And that was my story and I set out to find out if I could find my city in the pages and you know what, it was there all along."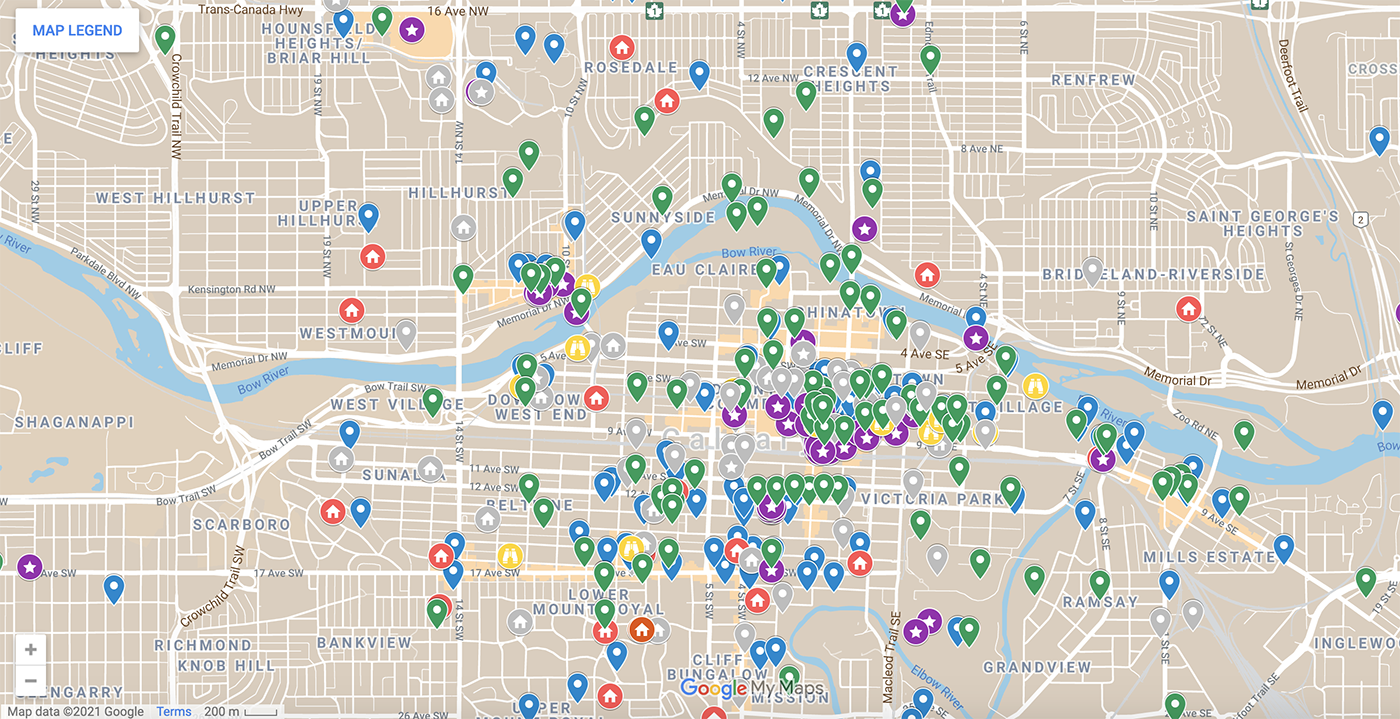 Hunter initially consulted the Inventory of Evaluated Historic Resources as the starting point to uncovering the decades of literary events and figures in Calgary's past. The inventory is a list of sites evaluated by Heritage Calgary and inventory pinpoints on Hunter's map are marked with an asterisk. With the help of archivists and librarians around the city, she unearthed more and more untold histories of familiar Calgary landmarks, like the Hudson's Bay building on Stephen Avenue.
Literary aficionados and sleuths may be surprised to find out that the Hudson's Bay building, built in 1913, originally featured a "circulating library and a mezzanine where patrons could read and write," according to Hunter's map. Several years later, in 1921, the Canadian Authors Association Calgary Branch was established on the sixth floor in the tapestry room, one of two dining rooms in the building where writers regularly gathered for luncheons.
"1921 was a pivotal year for the literary culture in Calgary because in Montreal that year the Canadian Authors Association was established," says Hunter. "This was a group of authors who were trying to protect their copyright… trying to draw attention to Canadian writers, and get Canadians to read Canadian books. And so a group in Calgary started that same year."
Other places have more one-of-a-kind stories, like the Smith Block located on Kensington Road. According to Hunter's map, "In May 1984, Leonard Cohen (1934-2016) dined at Flix, a restaurant then located in this 1911 building, with Herald books editor Ken McGoogan. Here he had a chance encounter with one of the sisters who inspired his 1966 song "Sisters of Mercy." McGoogan recounts the story in his 2013 book 50 Canadians Who Changed the World."
Hunter's literary map can be viewed at heritagecalgary.ca, where Hunter plans to continue uploading new stories as she discovers them. You can also watch this CPL video to hear more about Hunter's research and her literary map.The 2021 Historian in Residence will be appointed in early March.