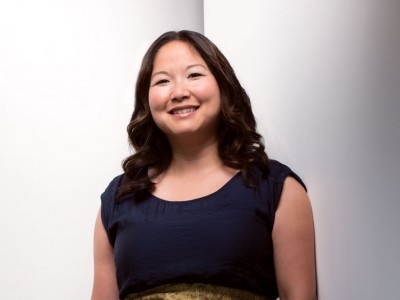 Job Title: English Instructor, Centre for Excellence in Immigrant and Intercultural Advancement; Marathon Racer
Age: 38
Linh Huynh describes herself as an "educator, motivational speaker, writer, fundraiser, extreme athlete and lifestyle guru," but it might be simpler and more accurate to just call her a "life enthusiast." Since arriving in Canada as a refugee from Vietnam in 1980 at the age of five, Huynh has fully embraced the opportunities offered to her.
Huynh's own immigrant past inspired her to become an English-language instructor for the Youth in Transition program at Bow Valley College. She works with 18- to 24-year-olds, teaching them English, as well as connecting them with community outreach services to inform them of their rights and responsibilities as Canadians. Huynh piloted the Language for Work program that focuses on language skills required in a Canadian work context. She is also piloting a digital stories course, teaching new Canadians to use technology, as well as write personal narratives.
Her profession only represents a small portion of her rich life experiences. After winning CBC's Live Right Now contest in 2011, Huynh registered for the Antarctic Ice Marathon and became the first Canadian woman to complete the marathon. She followed that race this April with a marathon at the North Pole. By the end of the year, she plans to complete marathons on all seven continents. Those marathons, plus the North Pole marathon, will put her on the marathon Grand Slam list. While racing is about pushing herself, Huynh also uses her races to help raise money for the Children's Wish Foundation.
"My fundraising philosophy is that I had my wish of running in Antarctica come true," she says. "I wanted to make someone else's wish come true and tap into my sense of gratitude for having the physical ability to pull off 42k."
In 2014, Huynh plans on becoming the first women to complete the Four Deserts Challenge, a series of ultra-distance races in the Atacama, Gobi and Sahara deserts, as well as Antarctica. That's a total of four 250-km races, each completed over seven days. When talking about the challenge, Huynh simply says, Why not? "Anything that anyone wants to do with their lives, I say just go for it."
3 Things About Linh Huynh
At Bow Valley College, Linh Huynh works with

18- to 24-year-old immigrants, teaching them English and technology skills.

Huynh completed her first Ironman in 2011 and, in 2012, became

the first Canadian

woman to run the Antarctic Ice Marathon.
In 2007, Huynh travelled to Hamburg, Germany, to receive a personal blessing from the Dalai Lama.
Follow Linh Huynh on Twitter: @linh_win