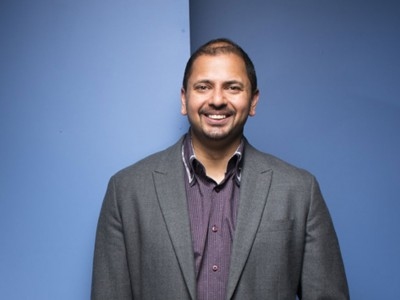 Job Title: Cardiologist, Cardiac Electrophysiologist and Clinical Assistant Professor, Libin Cardiovascular Institute, University of Calgary
Age: 39
Vikas Kuriachan could have chosen to live just about anywhere in the world. But, after growing up in India and Saudi Arabia and receiving his education at prestigious schools throughout the United States and Canada, in 2010, Kuriachan decided Calgary was the best place for him to practice cardiology and lay down roots with his young family.
"I always knew that I was going to come back to Canada," says Kuriachan, who did a good chunk of his medical training at the University of Calgary before heading to the Brigham and Women's Hospital/Harvard Medical School to focus on specialized procedures in cardiac electrophysiology (the electrical activity in the heart).
Kuriachan was the first doctor in Calgary to perform a percutaneous epicardial ablation, a tricky, but minimally invasive procedure that uses a needle to treat electrical problems, or arrhythmias, outside the heart, without having to open the chest. Along with a handful of other doctors in Calgary, he also performs complex lead extractions, a specialized procedure that removes wires from pacemakers and defibrillators that have grown over with scar tissue. He is able to remove the pieces through the veins instead of performing open-heart surgery.
Kuriachan works with the Libin Cardiovascular Institute, which serves as a catchment of approximately 1.5 million patients, mostly in southern Alberta, who would not have access to these procedures without Kuriachan and his team. "Some of my patients are at the end stages of life, so they don't have a lot of options," Kuriachan says. "To bring other options to the table makes a huge difference."
Kuriachan also likes the collaborative spirit of the other physicians at the Libin Institute and the opportunities that he has to teach medical trainees and contribute to the world of cardiovascular electrophysiology. "Modern medicine is very much collaborative," Kuriachan says. "If you really want to be providing cutting-edge care, you have to work well with the group where you live."
3 Things About Vikas Kuriachan
Vikas Kuriachan considers himself an "electrician of the heart," specializing in cardiac electrophysiology.
Of the 10 cardiac electrophysiologists at the Libin Institute, Kuriachan is the only one who performs both ablations and device procedures. He performs up to 300 procedures each year.
Kuriachan moved to Pennsylvania in 1989 to attend high school at the Hill School, a boarding school, while his parents remained in Saudi Arabia (they eventually settled in Texas).