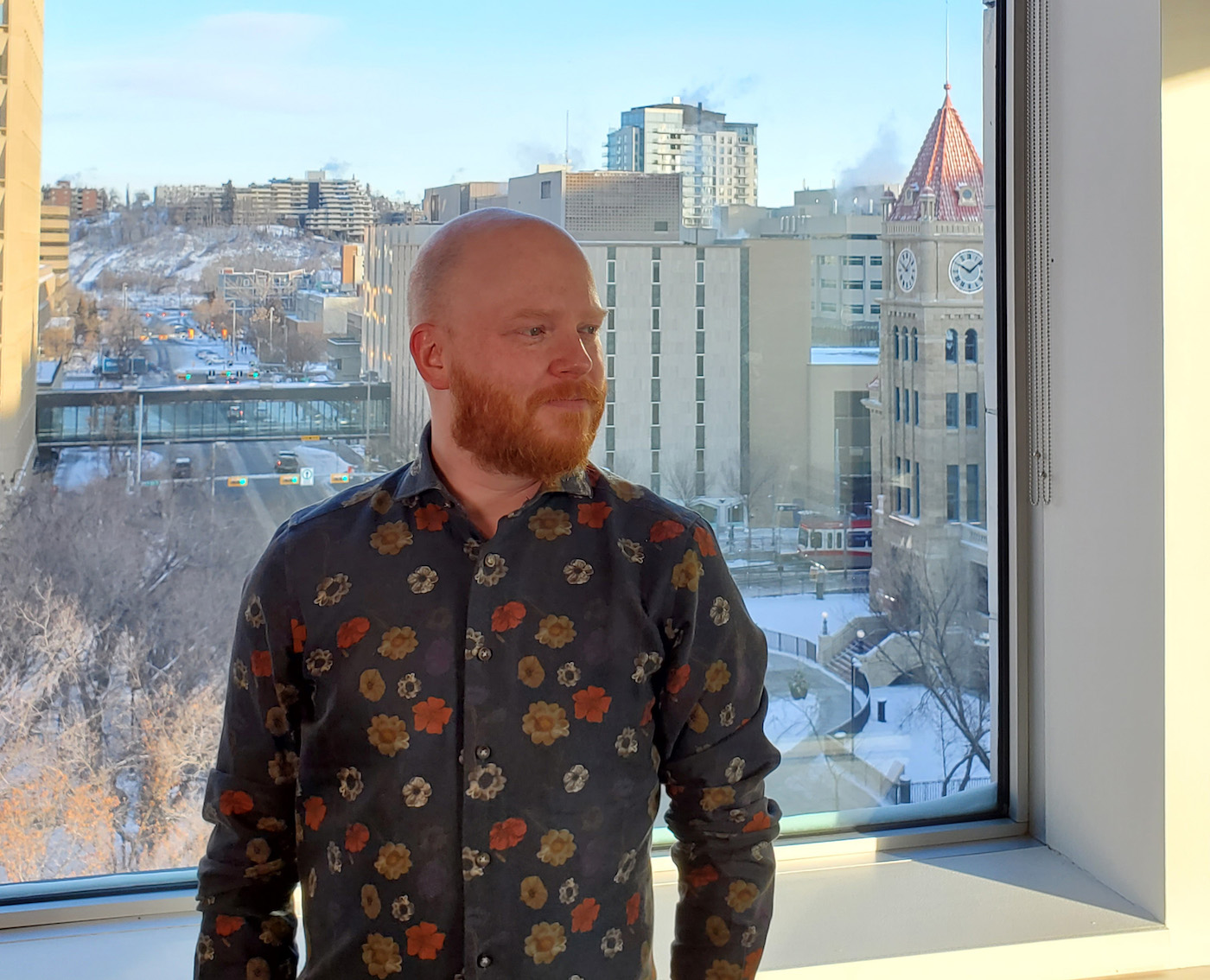 Like so many people over the course of the COVID-19 pandemic, I decided I needed a change.
I'd lived in Toronto for 10 years, building a network of friends and contemporaries, and growing my career, from my first job after university (running a not-for-profit) to becoming a director of marketing with an international network of accelerator programs via Toronto Metropolitan University.
When Toronto entered lockdown in March 2020, the benefits of a worldly city filled with food and culture evaporated overnight. Like most urban centres, the city was ravaged by a lack of foot traffic, and many businesses shuttered, including my favourite local bar. My 500-square-foot condo, formerly a cute retreat, felt more like a cell to which I was confined for weeks at a time.
During the pandemic, our organization was absorbed by the university, so, after taking a buyout, I started to build a plan for the future and determined that I needed to try somewhere new. Friends and colleagues suggested Calgary as an option, citing its affordable housing and proximity to the mountains.
Moving across the country is not for everyone. But I'd done it once before, trekking out to Newfoundland from Southern Ontario for university, so I had an idea what to expect: I had to be ready to put in the work to develop a community, learn a new provincial culture, endure a chillier climate and build a life all my own. As a single LGBTQ+ person in my mid-thirties, I was nervous about leaving one of the most diverse, progressive cities in the world, and had nightmares of not being able to find anyone to date. I loved the energy of Toronto, where, pre-pandemic, I went out several times a week to eat, drink and see shows — would I be able to find everything I needed in Calgary?
I wanted to try my luck and give it a shot. The first step was finding a job: I landed a role with the University of Calgary, which I worked remotely for a few months from Toronto. Then, I found a Calgary real estate agent (who became my first new friend in the city), purchased a four-bedroom townhouse on a tree-lined street in the northeast for $270K, and made a plan to move in spring 2021.
Related: Now and Then: A Tale of Two First-Time Home-Buying Experiences in Calgary
When I arrived, I continued to work with the university before securing a fulfilling role leading the Branch Out Neurological Foundation, an Alberta-based charity with a national reach that does world-class work. Now, I'm working in marketing with the Calgary Chamber of Commerce, helping Calgary businesses thrive. From my experience in the innovation and non-profit sectors, there are tons of job opportunities here — the city has a bustling tech scene, and many large, Alberta-founded companies are in the process of evolving and looking for new, eager talent.
What I didn't know when I relocated is that Calgary is the third-most diverse city in the country, with vibrant groups including an open and growing LGBTQ+ community. In the city's northeast, where I live, I've discovered many go-to spots, including the best Peruvian food I've ever had at Pio. Downtown Calgary is active and exciting, with some neighbourhoods reminding me of the best of Toronto and St. John's. I'm often at Bridgette Bar or on a swing at Porch, or having a drink at Betty Lou's Library or The Backlot — and there are still so many places I want to check out. I've enjoyed several Calgary Philharmonic Orchestra performances, including a one-of-a-kind pairing with drag performer Tynomi Banks.
But more than finding cool hangouts and good eats, I've made an entire network of lifelong friends here. We've been camping, partying and exploring, just like I did with my friends in Toronto, and St. John's before that. If you're willing to put yourself out there and leap into new communities, Albertans are ready to welcome you. It's not always easy to build new relationships, but growing cities like Calgary are the perfect place to do it.
Inspired by my journey, as well as the provincial government's persuasive Alberta Is Calling campaign, a bunch of my friends who are looking to move on from pricey Southern Ontario have explored Alberta as an option, with two of them buying homes of their own in Calgary and Edmonton.
Oh, and about my dating fears: I've had plenty of dates, with some really great guys. I'll admit, it's not quite the same as the gay village in Toronto, but for any LGBTQ+ folks considering Calgary, there is a massive, diverse, progressive community here, with a place for anyone.
Toronto is unique — I do miss things about it — but so is Calgary. There's so much opportunity with a reasonable cost of living; I'm so glad I made the leap to start the next chapter of my life here.