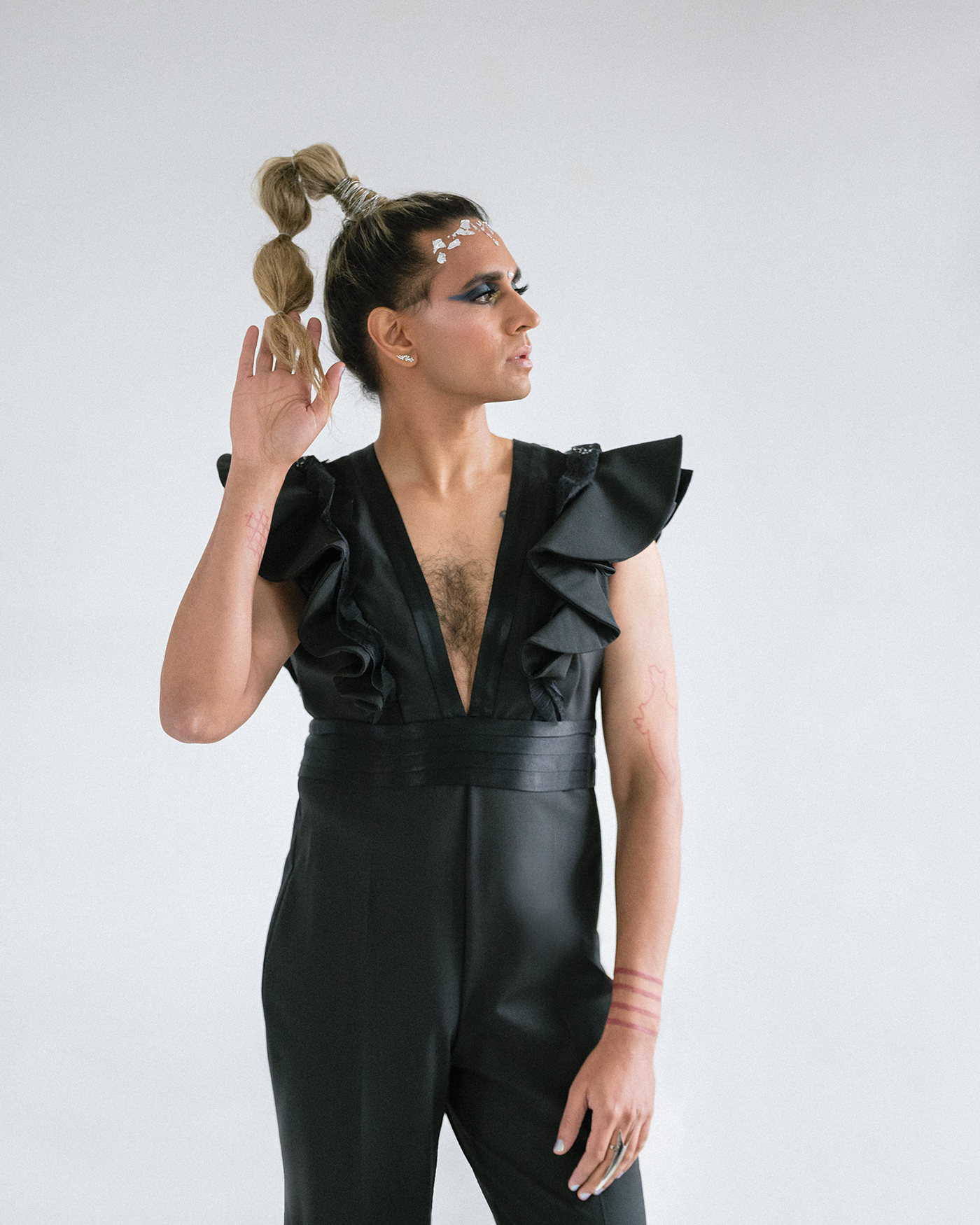 Like many of us, Vivek Shraya kept asking herself the same question at the onset of the pandemic in 2020: Was she doing the lockdown wrong? After spending time in the all-too-familiar loops of worrying (about loved ones, the virus and everything), the multi-hyphenate artist, author and assistant professor in the University of Calgary's department of English decided to address the question in her new book, Next Time There's a Pandemic.
In the book, Shraya doesn't promise a hard or fast answer to doing a lockdown right, but, instead, thoughtfully weaves her 2020 lockdown experiences with critiques of the exclusionary attitudes and expressions that became our pandemic habits. "I talk about how that phrase, 'stay safe,' started to wear on me after a while, and I think part of why [it did], is because a lot of people can't," she says. "Certainly for me, as a trans person, when I'm walking down the street, just minding my own business and keeping to myself, I don't have any control over whether or not someone chooses to harass me."
The book offers honest observation on collective care and how to really be there for one another, pandemic or not. "I propose this idea of 'stay caring' or 'staying kind,' because at least that's a reminder for us to care for other people and to be kind to other people, instead of 'stay safe,' which is sort of like 'good luck to you,'" Shraya says.
Two years after those first lockdowns, Shraya now sees the pandemic as a traumatic event. "I don't think that there is a way to figure it out. I think we just take it one day at a time," she says.
"I feel oddly romantic about 
2020 to 2021. It really felt like, okay, we just have to get through this thing. But now, this year, it feels like we're just here and this thing is never going away. And we have to figure out how to get through each day."
Next Time There's a Pandemic (University of Alberta Press) is out now in paperback and electronic formats.