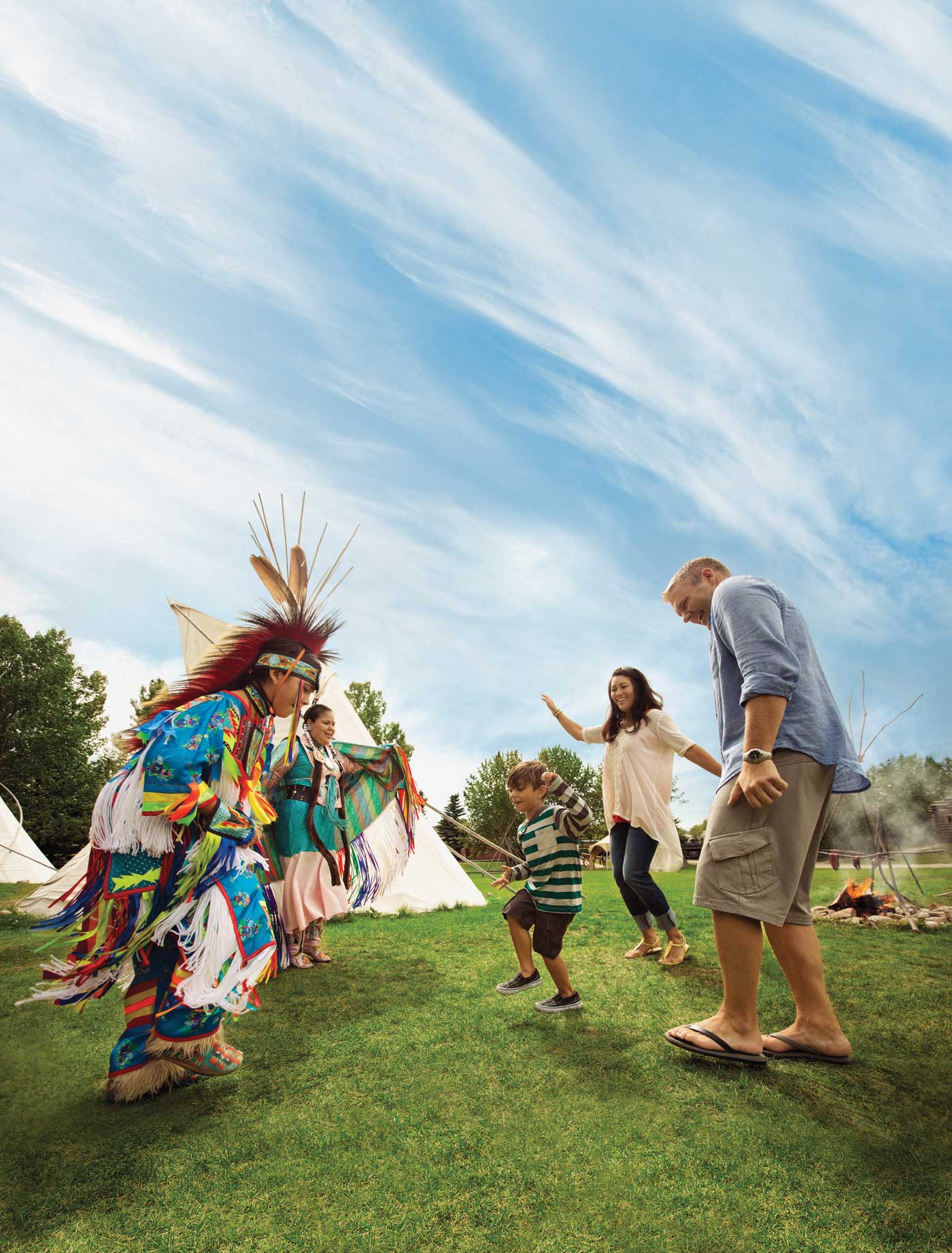 With the hammer of the drums, undulating voices of the singers and brightly coloured costumes on the dancers, many people — Indigenous and non-Indigenous alike — are attracted to the powwow. While this centuries-old practice has slight variations depending on who organizes it, the sentiment is always the same: to build community and honour old friendships.
If you want to attend, knowing what is expected of you as an audience member is important.
Arrive On Time
There is very little lull in a powwow, so don't be late. Every powwow starts with a prayer and a grand entry. After grand entry, dancers participate in their specific categories, with the Elders usually starting things off. Indoor powwows last any-where from three to five hours, depending on the number of dancers, while outdoor and competition powwows can last into the wee hours. Competition powwows have prize money at the end, while traditional powwows are for community-building. Everyone is welcome at both types of events.
What to Wear
Modesty is the best policy. Powwows aren't Coachella, so definitely leave your bikini top at home (and do not show up in a headdress). That said, if it's a hot day, shorts and a T-shirt are fine.
Look, Don't Touch
The bright beads, beautiful silks and feathers are a feast for the eyes, but don't let the beauty hypnotize you into offending the dancers. It takes a lot of time and money to build a full dance outfit and each garment is spiritually tied to the dancer wearing it. You should always ask if you are allowed to touch the regalia, says Cindy Collins, the justice coordinator at the Aboriginal Friendship Centre of Calgary and a mother and grandmother of dancers. While some dancers are open to engaging with curious bystanders, others might want to keep their focus on the event.
Photo Sensitivity
When it comes to taking photos, Collins says to use your best judgment. Is it the grand entry with all the powwow participants dancing in a circle on stage? By all means, get your camera out and flash away. Has a dancer come off the stage red-faced, out of breath and wheezing for some water? Hold off. Ceremonies and prayers are definite no-photo times.
Listen Up
The emcee is the voice of the powwow and is guided by the arena director. The emcee will tell you everything you need to know — whether you should be standing, sitting, or when you can dance. They will also let you know which dance category is coming up and what drum group will lead.
Can I Have This Dance?
During the intertribal and honour songs, anyone can join the powwow and the emcee will let the audience know when to participate. You don't need special outfits or rhythm for this event — your feet and good intentions will be enough to get you around the circle.
Stay Sober
"It's not a party," says Collins, "it's a gathering for spiritual healing." Alcohol and other substances take away from the spiritual effect of a powwow. Leave the drinks at home and come ready to revere the sacredness of the gathering.
The More You Know
If you like to sing and want to learn how to drum, the Aboriginal Friendship Centre of Calgary has youth and family drumming sessions on the third Wednesday of every month. The Calgary Public Library also holds a daily Elder's Guidance Circle. What better way to get acquainted with Indigenous culture than talking to an Indigenous Elder?
For a list of Alberta powwows, visit powwows.com