The Province of Alberta has asked for the immediate cancellation of events of 250 people or more. We are working with our community partners to update this page as events are updated, canceled or postponed. For the most up-to-date information, please visit the event organizer's website.

Upcoming Events
Events Search and Views Navigation
April 2020

Take a star-studded tour of the Museum of Rock Stars courtesy of Jubilations Dinner Theatre. After the sun goes down, this museum's display of rock and roll icons from the past 50 years springs to life, hitting the stage to rock once again. As always, tickets with Jubilations also cover a four-course dinner, along with refillable tea and coffee. Image courtesy of Jubilations Dinner Theatre.
Find out more »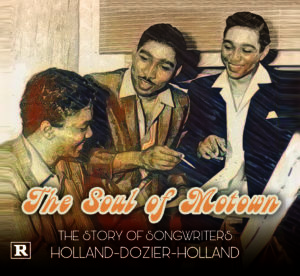 If you're familiar with the music of Motown, chances are you've heard the works of songwriters Eddie Holland, Brian Holland and Lamont Dozier, collectively known as Holland-Dozier-Holland. The three penned hits for The Supremes, Marvin Gaye, The Temptations and many more, though their careers weren't without trial and tribulation, all of which is retold in this tribute to the songwriters. As always, Stage West will offer its extensive buffet before the show, all included with your ticket. Image courtesy of…
Find out more »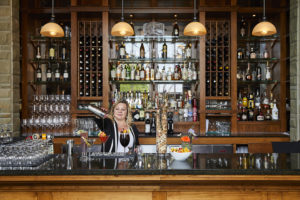 Heritage Park is hosting three collaborative dinners with special guests on February 21, March 13 and April 24. First up will be an Austrian-themed meal with Austrian and German wines from Bricks Wine Company, second will be a menu themed around local beers from Big Rock and third will feature Australian winemaker Will Hugo of Hugo Wines and complementary dishes. Tickets will be $74.95 per person and Heritage Park Escape Pass holders receive a 10% discount. Photograph courtesy of Heritage…
Find out more »
May 2020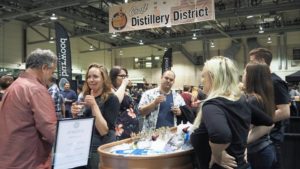 You can try more than 700 beers from upwards of 200 breweries over the course of the two-day Calgary International Beerfest. The festival is also home to the Canadian Beer Awards which will be judged over the course of the event. Beyond beer, you can enjoy craft spirits, mead, cider and food, all while taking in live entertainment and talks by industry pros.
Find out more »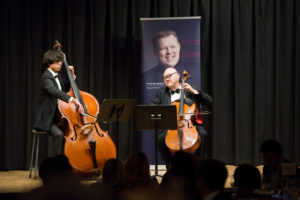 Join Calgary Philharmonic Orchestra for its annual fundraising gala at Calgary Petroleum Club on Friday, May 1. Guests will be a served a five-course dinner with fine wine pairings, can bid on a host of prizes including luxury trips and will be treated to live music from members of the orchestra. A discounted per-person rate is available when booking a table of four, six, eight or ten (while supplies last). Photograph courtesy of Calgary Philharmonic Orchestra.
Find out more »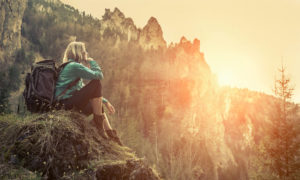 Calgary Homeless Foundation's annual marquee fundraiser returns on May 7, 2020. Registration begins at 7:30 a.m. and the breakfast program will begin at 8 a.m. This year's keynote speaker is Lieutenant-General (ret) The Honourable Roméo A. Dallaire, a military commander, humanitarian, senator and author who brings attention to overlooked humanitarian causes. Photograph courtesy of Calgary Homeless Foundation.
Find out more »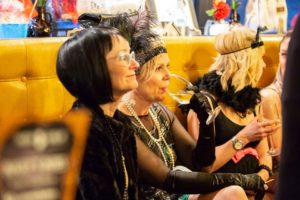 The don't call it the Hush Gala for nothing — the location of this charitable fundraiser in support of Cerebral Palsy Association in Alberta will remain secret until April 2020. Taking place on May 19, the espionage-themed affair invites you to "dress to kill" to enjoy a three-course dinner, a Champagne reception and access to the Martini Lounge where the drinks are served shaken, not stirred. Photograph courtesy of Cerebral Palsy Association in Alberta.
Find out more »
June 2020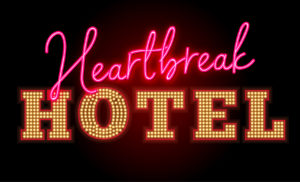 Take a theatrical trip to Memphis, Tennessee as the Jubilations Dinner Theatre stage transforms into the Heartbreak Hotel. Based on Elvis Presley's 1956 hit of the same name, the hotel down near the end of Lonely Street will be checking in some star-studded guests, including Johnny Cash, Jerry Lee Lewis and of course, Elvis himself. As always, tickets at Jubilations include the three-act musical comedy, a four-course dinner and refillable tea and coffee. Image courtesy of Jubilations Dinner Theatre.
Find out more »
August 2020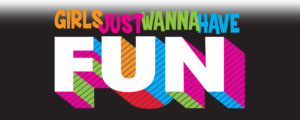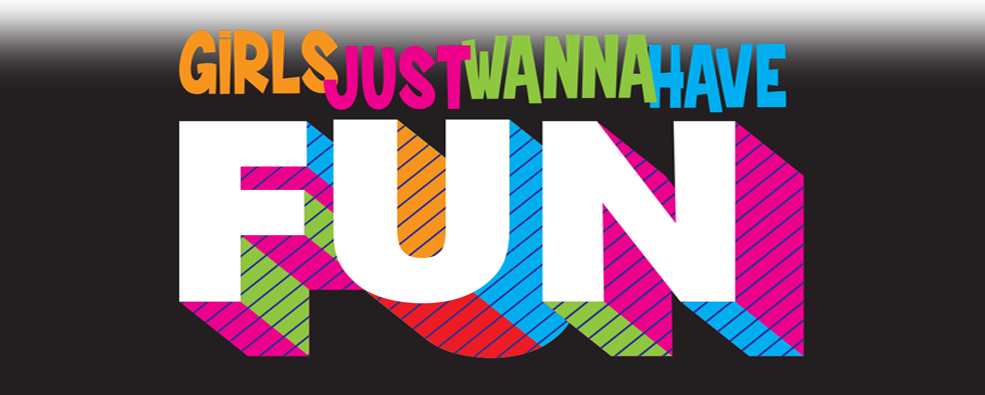 Head back to the decade synonymous with big hair, neon clothing and iconic pop stars as Jubilations presents "Girls Just Wanna Have Fun." This tribute to the 1980s will include music from the era's biggest female stars, including timeless tracks from Madonna, Cyndi Lauper, Whitney Houston and more. Tickets at Jubilations include the three-act musical comedy, a four-course dinner and refillable tea and coffee throughout the evening. Image courtesy of Jubilations Dinner Theatre.
Find out more »
September 2020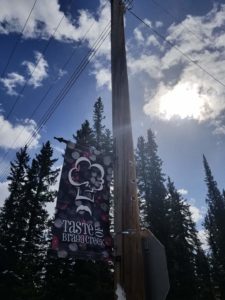 This annual foodie festival will see more than 25 vendors converge on the Bragg Creek Community Centre, serving up bite-sized portions which are purchased using tasting tickets ($2 each). This is a fundraiser for Bragg Creek Community Association and The Bragg Creek & Area Chamber of Commerce where additional feature items will be served out in the community. New for this year, unused tasting tickets can be exchanged at the end of the main event for vouchers towards discounts at…
Find out more »
+ Export Events
To submit an event for consideration in our calendar, email avenueevents[at]redpointmedia.ca with the details including dates, times and ticketing as well as a description of your event or link to more information. Please also include a photograph or illustration with no logos or words.
Events in our calendar are selected by our editorial team and the information included is at our discretion. Not all events submitted will be included in our calendar.