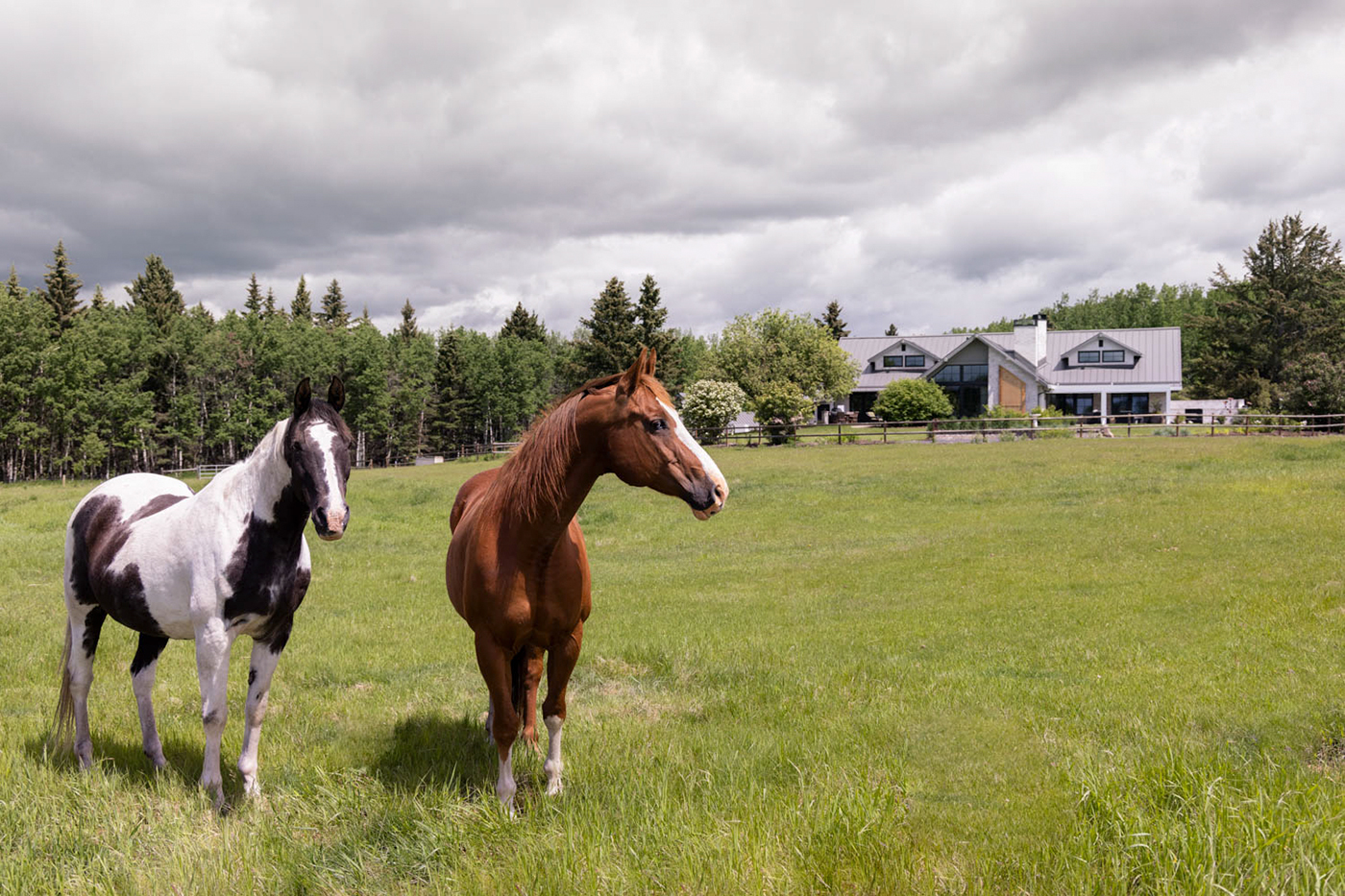 There are few locations for a family farm as idyllic as the foothills of the Canadian Rockies, where pastures stretch for miles under the vibrant blue of Alberta's big sky. Originally purchased to raise gaited horses, a breed known for its stamina, this 160-acre ranch property has been in the family of the current owners for almost half a century. With the passing of the patriarch in 2018, and the transfer of the land and buildings to the adult children, the owners felt the time was right for a refresh of the farm's primary home. Though built in the 1970s, the house was actually based on a design from the early 1950s — a dark and dated five-bedroom Cape Cod-style warren of small rooms. "It was all wood," one of the homeowners says. "African gumwood in the living room, teak in the den, birch in the hall and, of course, knotty pine in the kitchen. And, with tiny windows and all that wood, the house was so dark."
The couple decided to keep the footprint of the house, gutting it to the studs. Their vision was a modern farmhouse that deftly blurred the distinction between indoors and out. Both agreed that they wanted "lots of light, easy access to both the back and side yards, and an open concept where we could entertain." The home also had to be pet-friendly for the couple's two energetic Labradors.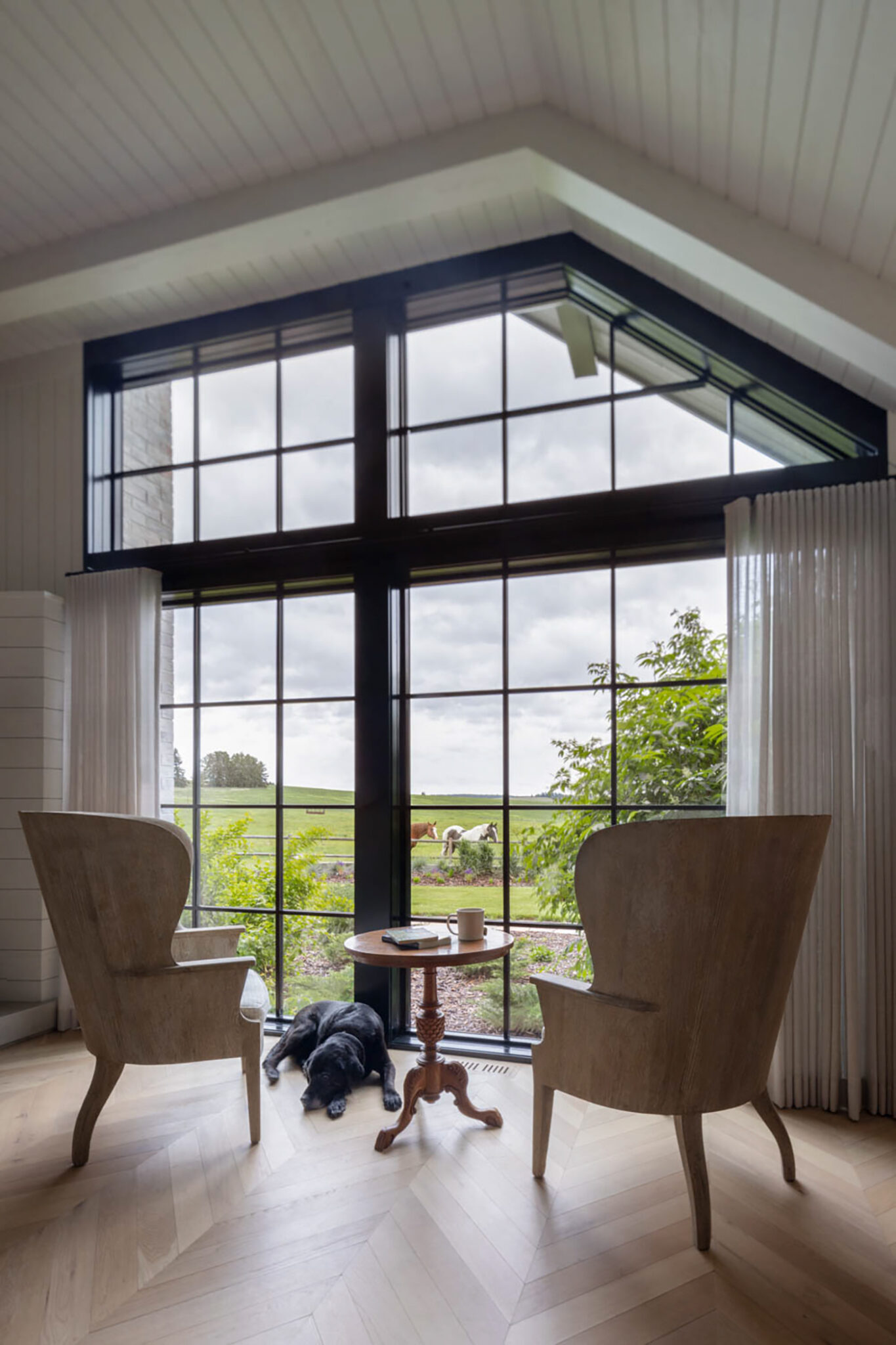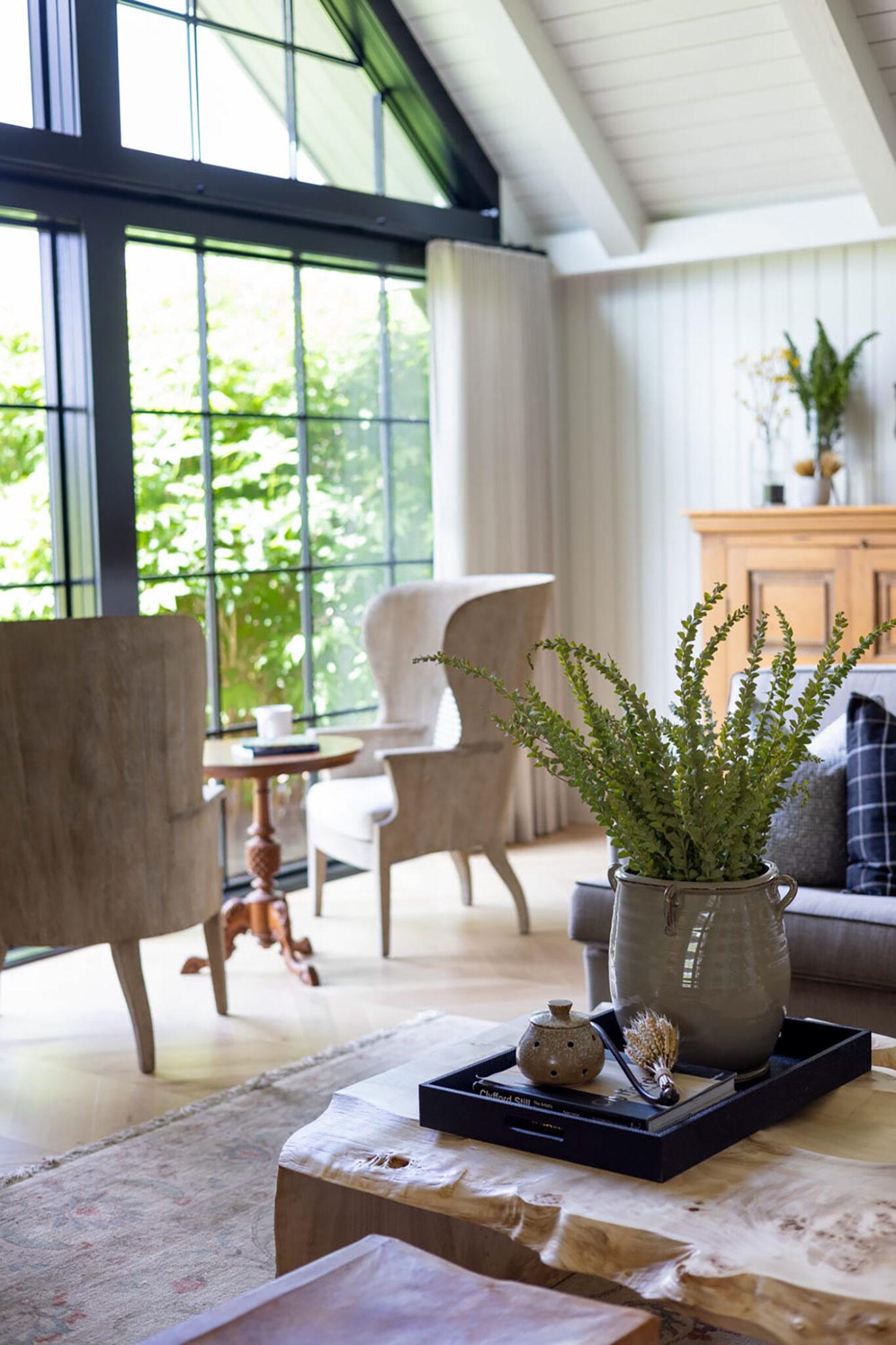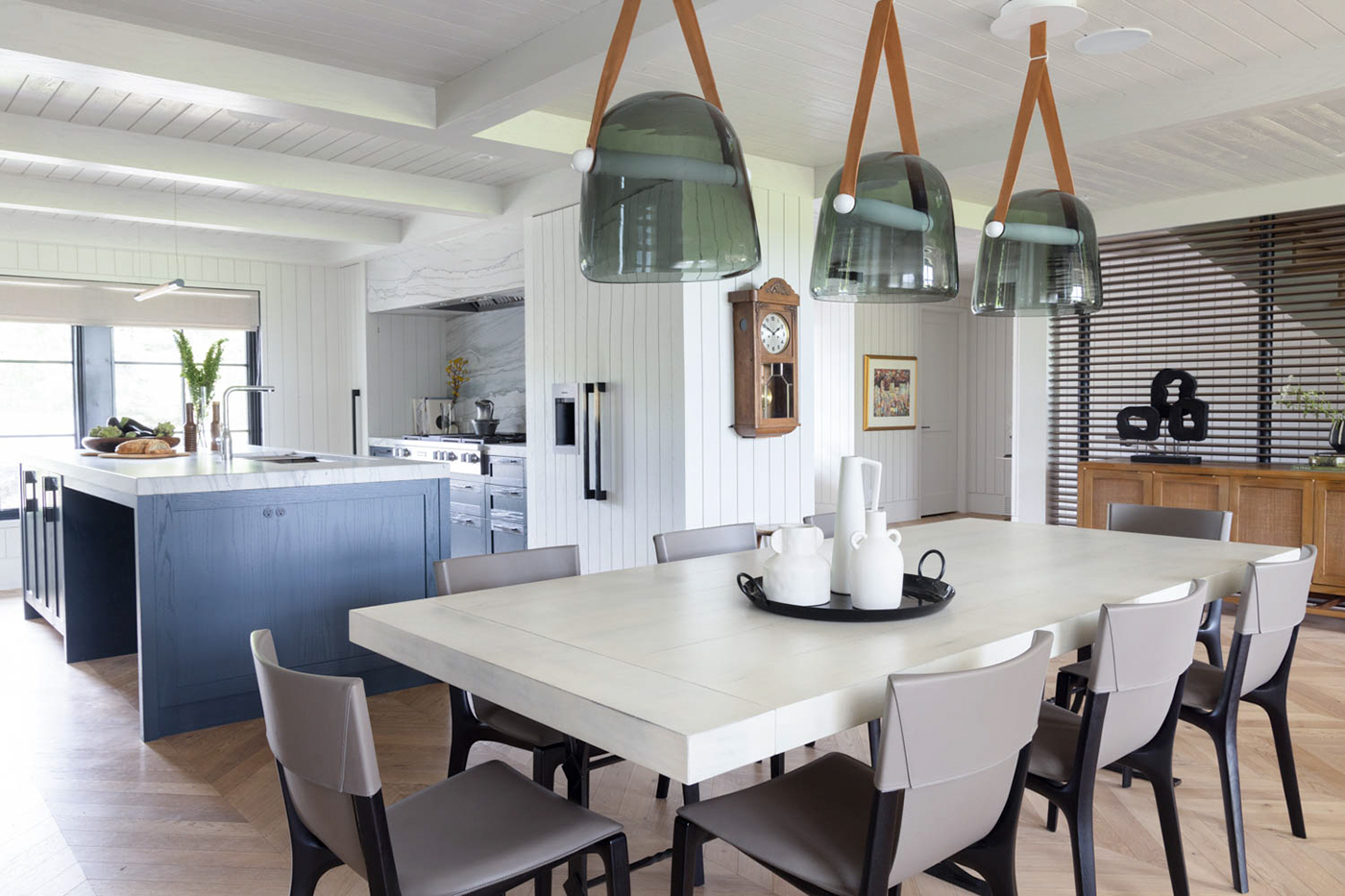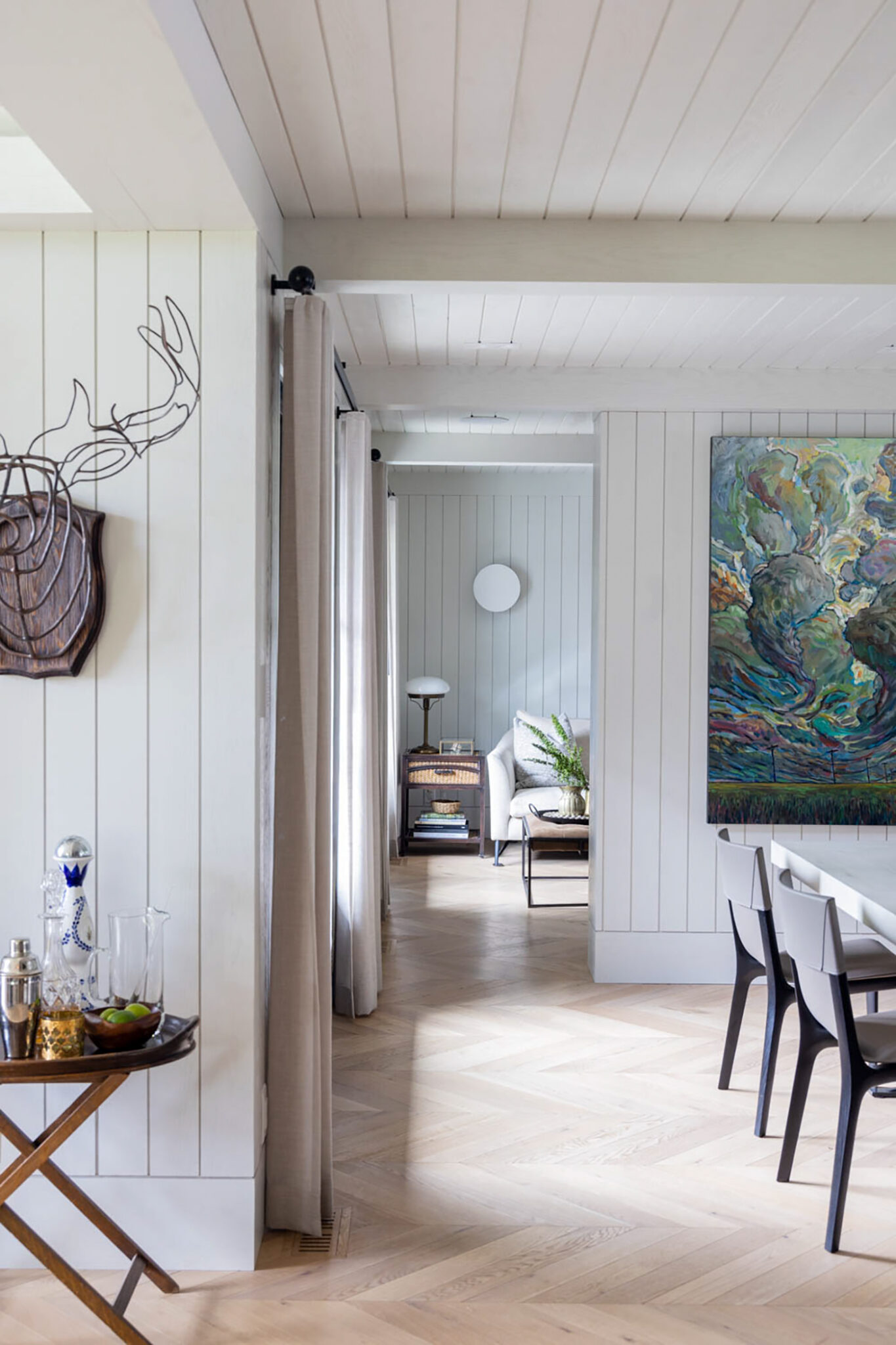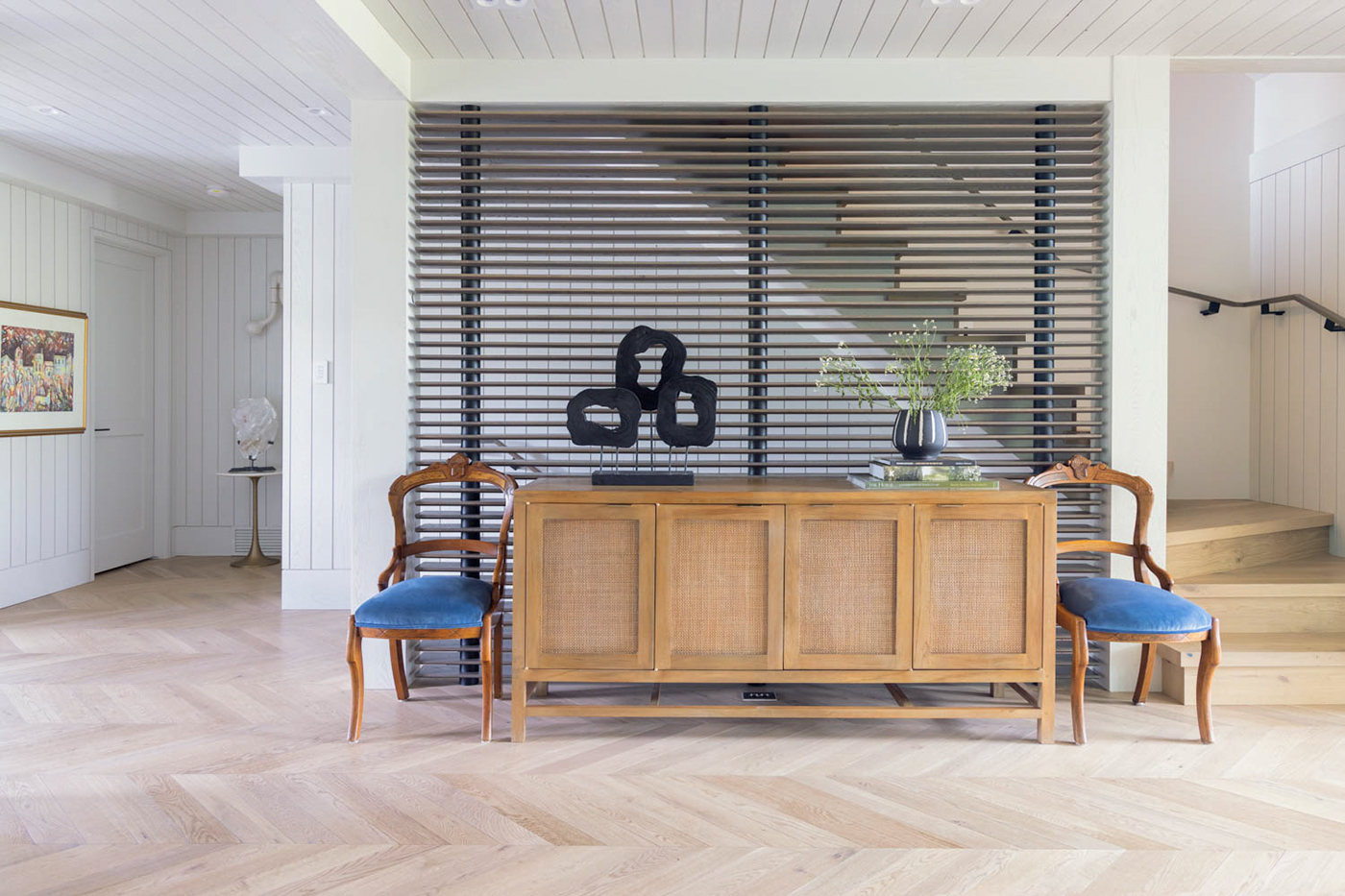 Enter the Calgary design firm of McKinley Studios, masters of clean lines and meticulous attention to detail. Architect Walker McKinley transformed the existing house into a modern, four-bedroom home with 6,500 square feet of living space, a spacious open main floor, 15-ft. vaulted ceilings in the living room, and banks of generous windows to take advantage of the sunny days and endless sweeping views. The kitchen blends contemporary sensibilities with heritage elements: Miele appliances and a stainless-steel sink are juxtaposed with traditional details such as wire-brushed white oak millwork, stained slate blue. Bronze T-pull hardware elements that will patina with age contribute further to the heritage feel. "It feels like a kitchen you would find in a Napa Valley restaurant," McKinley says. "Well-appointed, open and warm, but with an elegance."
Tongue-and-groove oak panelling, chevron-patterned oak floors, and three wood-burning fireplaces add to the peaceful rusticity of the interior. Throughout the home you won't find a shred of fussy brocade or delicate silk; rather, durable leathers, linens and wools in natural shades, and materials that can stand up to foot traffic and pets abound.
The overall effect is a home that works, whether the job is a quiet night in for the resident couple, or a large, boisterous gathering of friends and family. Whoever happens to be there, the home is, as requested, always full of light: sunlight at almost any time of the day; moonlight at night.