You've perused boards on Pinterest, wandered the halls of IKEA, and contemplated paint colours. You've eyed light fixtures, lusted after backsplashes and trailed your hands along the smooth porcelain of clawfoot tubs, wistfully picturing your home, gutted and remade in the image of your renovation dreams.
But where to begin? Anxiously you recall Karen, the neighbour who enthusiastically knocked out walls only to discover she'd been living in a termite's paradise. Also, your cousin Dave, whose kitchen makeover was undertaken by Kevin No-Last-Name, a contractor who didn't include appliances in his quote and later presented a nine-digit invoice.
Fear not, renovation hopeful. There are steps you can take to safeguard against a similar fate.
Tip #1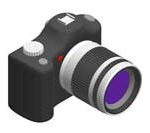 "Take lots of photos before, especially, because it's easy to get excited and rip everything apart and then realize you don't have photos of what it looked like originally. There are lots of websites where you can make before-and-after books. It seems like a small thing to do but it's nice to have, and to bring with you to the next house so you can look back and see the full process." —Krysten and Steve James, first-time house flippers currently renovating their home
Tip #2
Get a Designer
Before you contact contractors for quotes, have a designer sketch your vision. "For any contractor
to price out a project properly, you need a set of design drawings, something so you can compare apples to apples on every quote," says Alan Hrehirchuk, a managing partner of Envision Custom Renovations. To neglect this step means you'll receive pricing estimates from descriptions of what you want, which could yield wildly different results. Drawings provide consistency, a safer way to assess what each contractor can offer, and at what price.
Tip #3
Research Your Team
Remember Kevin No-Last-Name? So does cousin Dave, who's still in court over that nine-digit invoice. "Check out your contractor," says Hrehirchuk. "Don't just take their word for it that they have licenses or do good work." In particular, look for a RenoMark distinction. RenoMark contractors have to subscribe to the Canadian Home Builders Association's Code of Ethics and annually provide proof of licensing, warranty and insurance. You can verify that the company you're considering is affiliated on the RenoMark website.
Tip #4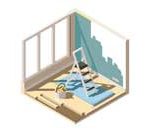 "Make sure you're spending money well on your flooring. Spend that little extra on trim, baseboards and casing. They support the intention of the design." —LeAnne Bunnell, interior designer, LeAnne Bunnell Interiors
Tip #5
Bring in a Structural Engineer
"It's very important to bring in a structural engineer that can look at the house before," says home designer Dean Thomas Bottomley of Dean Thomas Design Group. "Because you could be opening up a can of worms." While an engineer won't be able to identify every issue that could arise, they could detect potential headaches such as water damage, problematic zoning and compromised structural integrity. "If people haven't done the legwork up front with engineers, a designer or an architect, it can definitely create some big hurdles down the road," Bottomley says.
Tip #6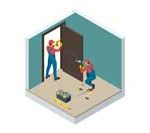 "The code is built for minimum. For example, a 30-inch door is good enough by code. If there is room and you put a 32- or 36-inch door in, it's not going to cost that much more. What happens if someone in the house ends up in a wheelchair? For them to move around a 30-inch door is going to be a hassle. A 36-inch door is maybe $20 difference in material." —Raymond Ting, former general contractor and SAIT instructor in carpentry and home renovation
Tip #7
Prepare to go Over Budget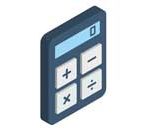 In spite of all your careful planning, issues could be unearthed once renovations have begun that inflate costs. "Until you actually strip it down, it's tricky to really understand how the house was put together as far as electrical, plumbing and structural integrity, so I would always budget for more than you think it will cost," says Bottomley. Budgeting for the unexpected can protect your savings — and your peace-of-mind. "You want to have an extra 10 to 15 per cent," says Hrehirchuk. "Just in case."
Tip #8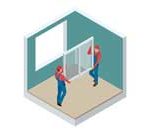 "Invest your money on things that are going to save you money in the end. Good windows [and] insulating your roof will save on energy costs." —Nicole Hemphill, residential renovator, designer and house flipper, Fusion Home Designs
Tip #9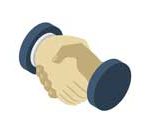 "Always interview contractors and get references. I would recommend interviewing two to three minimum and getting two to three reference letters of previous clients." —Tanya Eklund, realtor and owner of The Tanya Eklund Group of Re/max Real Estate Central
Tip #10
"You need to have an overall endpoint and overall budget. With scope creep — the 'while you're here' syndrome — the budget starts to grow. My experience is it can grow anywhere from six to upward of 25 per cent." —Paul Ransom, contractor, Paul Ransom Carpentry & Millwork Ltd.