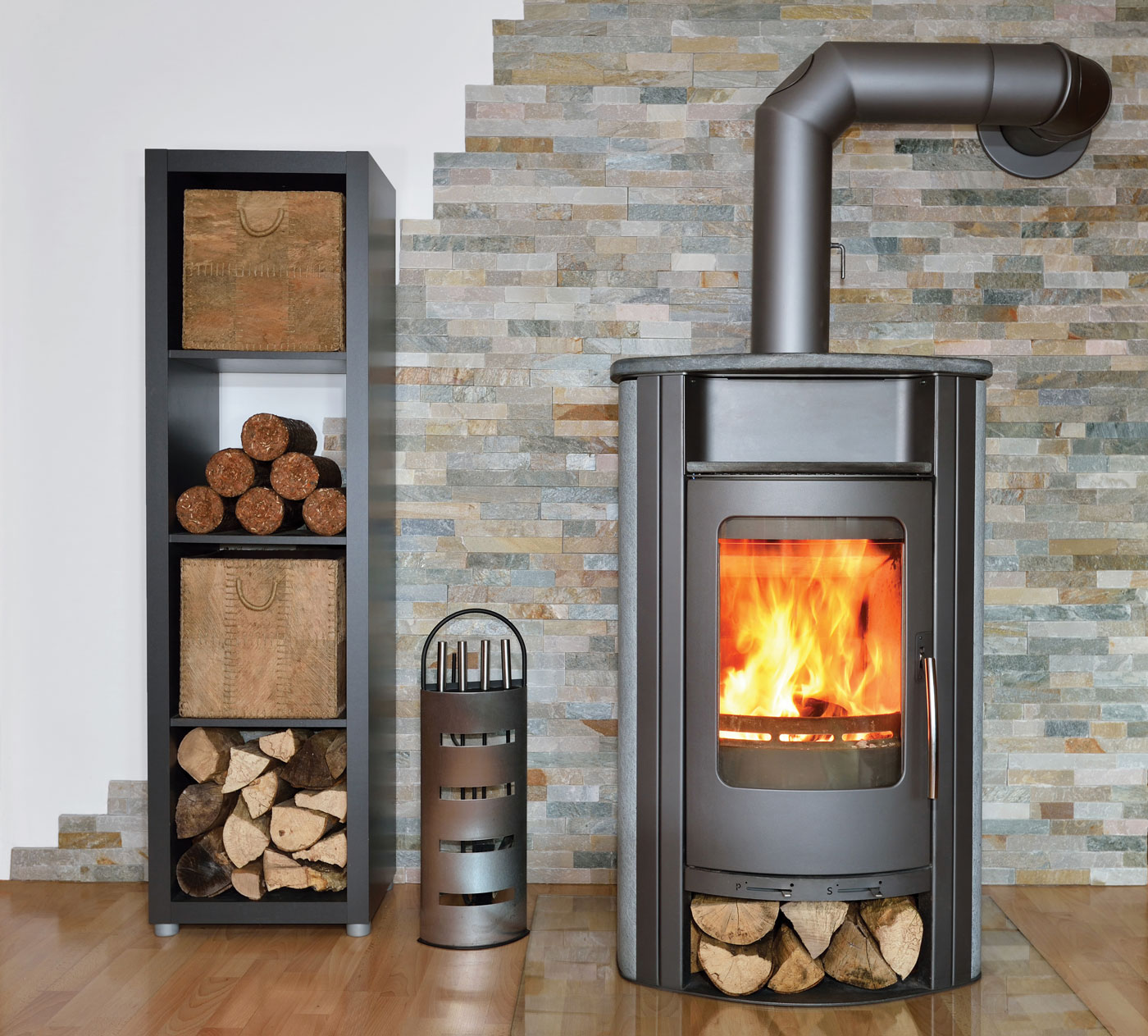 Q: What kinds of fireplaces are you seeing these days?
A lot of nice, classic homes from 1910 to the 1960s had really good fireplaces, and the people who kept them often retrofitted gas to them. What I'm seeing is people pulling all that out, so they can go back to wood-burning. It's more of a piece: Not many people nowadays are using the gas to heat up their room, so it's more about having this beautiful vintage or modern fireplace in the living room that they just put on occasionally. In modern homes, we're seeing more Scandinavian-style freestanding fireplaces, too.
Q: Do lots of buyers have fireplaces on their wish lists?
Definitely. They'll tell me, "We want a fireplace in our living room," or, "We want a fireplace in our bedroom." And a lot of people get turned away by the cheesy glass insert fireplaces nowadays — they want something a little cooler looking that isn't gas. In the last two years, the interest in fireplaces is higher, and it might be because people are spending more time at home since COVID-19. My clients want a wood-burning fireplace, preferably with a log lighter because it makes life so much easier, in the living room that's safe. That's a big one: A lot of the fireplaces in these older homes that I sell haven't been used in 20 years, or even longer. So, a lot of times [my clients are asking], "Is this still safe? Is this still up to code?"
Q: Why do you think wood-burning fireplaces are experiencing a resurgence?
I think it's because the usefulness of the fireplace is going away, and it is more of a showpiece now. And people don't want something they're going to turn on that has a couple of little flames — they want something that looks like a fire.
Q: In your experience, is Calgary a fireplace city?
For sure. It's hard to find a house built between 1960 to 1980 that doesn't have a fireplace in it. We're cold six and a half months of the year, and everybody talks about their holiday mornings with the fireplace going.
Q: You go inside a lot of houses — what are some of the most interesting fireplaces you've seen?
Personally, I love hanging fireplaces, the ones coming off the ceiling in bright burnt orange. But the more unique fireplaces are sometimes hidden, too: You'll have this '90s stonework on the front and when you start to rip that back, there's a beautiful, '60s modern aesthetic fireplace underneath. But that's obviously a great find — I'm not going to tell anybody to go rip their fireplace apart because there might be a nicer fireplace underneath!