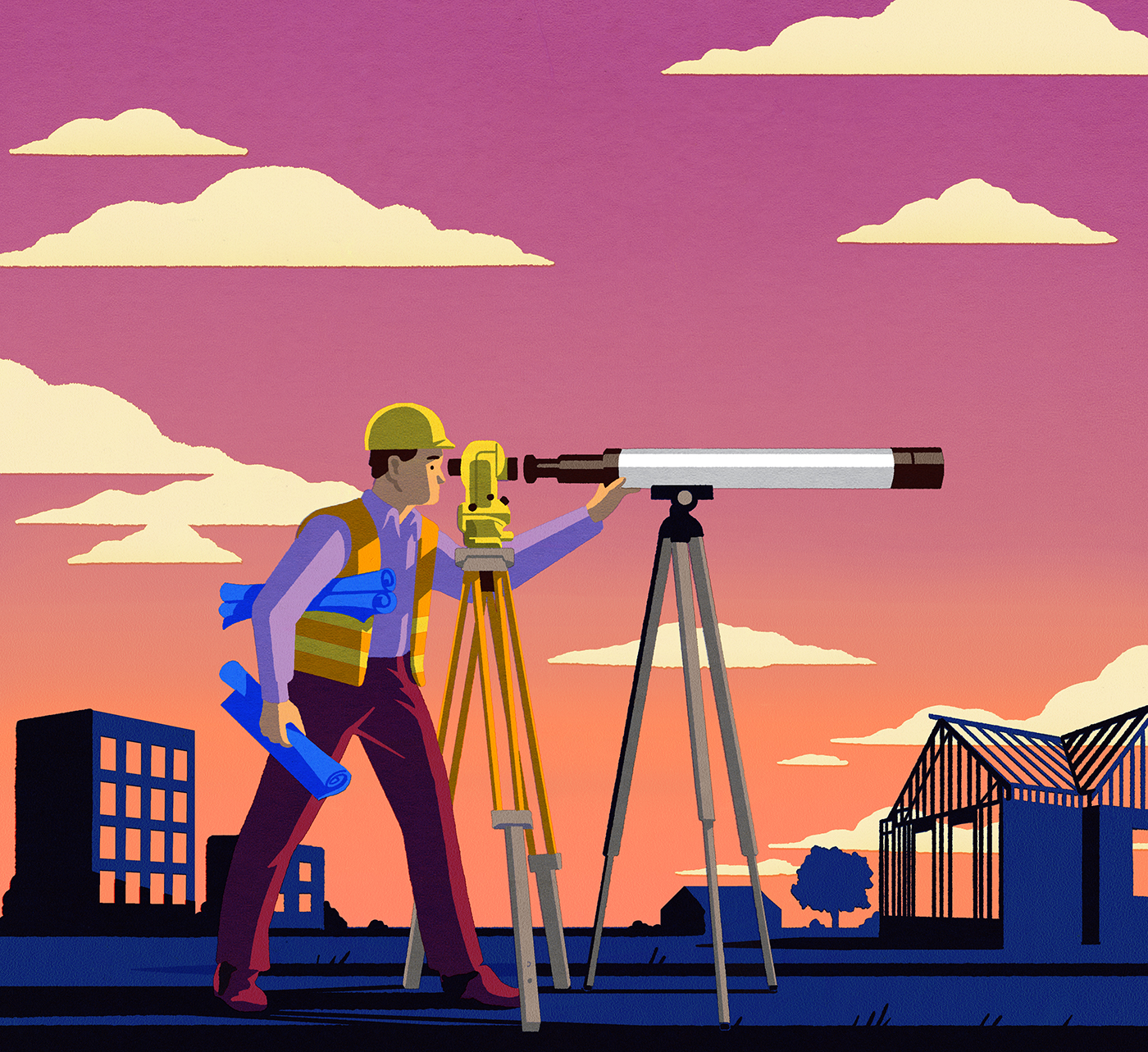 On the northern edge of the city, in one of Calgary's newest communities, a cacophony of construction sound fills the air. There will eventually be 6,000 homes in Glacier Ridge, but right now it's a bustling construction site, with show homes and some early residents sprinkled in. Excavators and loaders work with an expansive backdrop of rolling prairie, preparing land for more new builds.
This steady supply of new housing, primarily on the city's outskirts, provides choices for Calgarians and keeps housing affordable compared to other major markets, says a City of Calgary report monitoring citywide growth. While new-home builds also happen in Calgary's 180 "older" neighbourhoods, an average of 63 per cent of new units built over the past five years were in new communities.
Now, there's a growing focus on all these new homes — and whether there's enough of them. An influx of people moving to Calgary is part of a broader trend of international migration to Canada that has pushed our population growth to record highs. Plus, as Alberta touts its affordability advantage, people from other provinces are also moving here in droves. Amid all this rising demand, Calgary's housing market is seeing its lowest inventory levels since the boom times of 2006, leaving people who are looking to buy a house facing limited choice and higher prices.
Balancing housing supply and demand, however, goes beyond a question of quantity. It's not as simple as just build, build, build. Supply alone won't fix all the problems. A deeper look at housing reveals a more complicated conversation about the type of city we're building.
In August 2022, Maria Morales and her family moved to Calgary from Winnipeg. With Morales and her husband both able to work remotely, they seized the opportunity to keep their jobs, move closer to the mountains and live in a bigger city with more opportunities for their two teenage sons. They sold their house in Winnipeg, where they had lived for nine years since arriving from São Paulo, Brazil, and headed west.
In 2022, Calgary recorded the most significant level of demand for housing since the City started collecting such data in 1990. The reasons cited are net migration, employment and wage growth. That net migration included 10,916 interprovincial migrants to the Calgary census metropolitan area, according to Statistics Canada, and nearly 30,000 international migrants.
The Morales family looked at buying in every quadrant of the city, but when their sons were accepted to a soccer club in southeast Calgary where they'd be practising daily, the family limited their search to the Southeast. Wanting to be close to a high school narrowed their search even more. Ultimately, they chose the new community of Legacy.
This weighing of factors is repeated over and over as people move to Calgary and look for a place to live, each influenced by different needs, wants and budgets. But it's not just local demand that influences the market. Real estate has increasingly become a speculative investment, says Byron Miller, a professor of geography and co-ordinator of the Urban Studies program at the University of Calgary. That financialization of housing complicates the common belief that, if we just build more housing, we'll solve our housing problems. "If you're building housing locally for sources of demand that may span the globe, it calls into question whether we can build our way out of this problem," says Miller.
The Morales' search for a house in Calgary started with looking at existing homes. They found one they liked, but didn't bid on it fast enough. There weren't many other houses on the market that matched what they wanted, so they looked at show homes in the area. "I think, once you step into a show home, it's very hard to go back," Morales says. "You can choose your finishes, you can choose the floor plan, everything," she says.
The family researched a few different builders and settled on Jayman Built, drawn in by the selection of floor plans to choose from and the nine-month timeline for building. Their home was one of the 14,770 housing units started last year in Calgary — a record number for that indicator. In late May, the Morales family moved from their rental condo into their new four-bedroom house on the ridge, particularly excited to enjoy summer afternoons on the large back deck overlooking Legacy's expansive environmental reserve.
Forecasting collective demand from buyers such as the Morales family falls on the City's corporate economics group and growth analytics team, which dig into population changes, demographic trends and economic activity. When the economy is booming, Calgary expects to welcome a younger, working-age population without kids. That's likely to mean more demand for apartments in established areas than single-family homes in the suburbs.
While the City isn't building those apartments, or whatever else buyers may be demanding, they're observing how the market is shifting and helping to create the right conditions for various housing types to be constructed throughout the city.
"In a place as volatile as Calgary, where there are ups and downs in the market, you can't be super-precise about what you facilitate. So you have to create a pretty wide array of choice and some flexibility for those ups and downs," says Josh White, director, city and regional planning at the City of Calgary.
It's then up to builders like David Hooge, COO of Jayman Built, to meet buyers' specific demands. Understanding buyers' tastes, desires and needs is a very collaborative effort among the Jayman team, Hooge says. Sales teams in show homes share what potential buyers are asking for, while design and production teams tour various markets and attend trade and product shows, all to better understand trends and innovations. "Then we come together as a team and strategize how we can incorporate the very best features in our housing products to meet a very diverse demographic of buyers that we see coming through our doors across Alberta," he says.
Different factors drive different features Jayman offers. Hooge says floor plans that include legal basement suites, for example, help buyers afford the houses they want, and Jayman is seeing a growing trend for legal suites.
The company also constructs net-zero show homes in every community it builds in across Alberta, even though there's not yet strong customer demand for such homes. In this case, it's about leading the industry and bringing forward energy efficient solutions that are attainable, Hooge says.
While such specific features are left to developers, the City of Calgary can influence the types of housing units built. That's happening in Calgary's inner city and established areas, where different pressures exist than in the suburbs. White points to market demand for rowhouses and townhouses, as even semi-detached houses in established areas creep out of people's price range.
It's up to the City to create the regulatory environment for the development industry to more easily cater to specific demand. In the case of rowhouses and townhouses, changes were made to Calgary's Land Use Bylaw in late 2022 to make it possible to construct more of those buildings, especially in the inner city. White says the City's role is to create the environment for housing markets to flourish. "That's the most important thing we can do, and we need to do more and more to [enable] housing diversity," he says.
Inner-city builder Shameer Gaidhar, president and CEO of Millenium Plus Homes, says townhomes and fourplexes comprise most of his current builds, given there's high demand for such missing "middle housing" in older communities. Gaidhar is also chair of the Calgary Inner City Builders Association, a group formed in 2020 to give voice to small- and medium-sized developers focused on established areas.
The association feels important changes are being made to allow for more missing middle housing — that is, housing that falls between the size of single-family homes and mid-rise apartments. But barriers to development remain. In particular, Gaidhar points to how various costs on developers add up and are ultimately passed on to buyers, such as the longer timelines to build in the inner-city compared to new communities.
Other factors can also slow down builds across the city, regardless of their location, such as labour shortages and supply-chain problems. And, in established areas, opposition from neighbours can be a challenge. "There's always going to be concern about change," White says. "And that's because people love their communities. There are reasons why they chose [them].
"But many Calgarians also understand that change is going to be inevitable."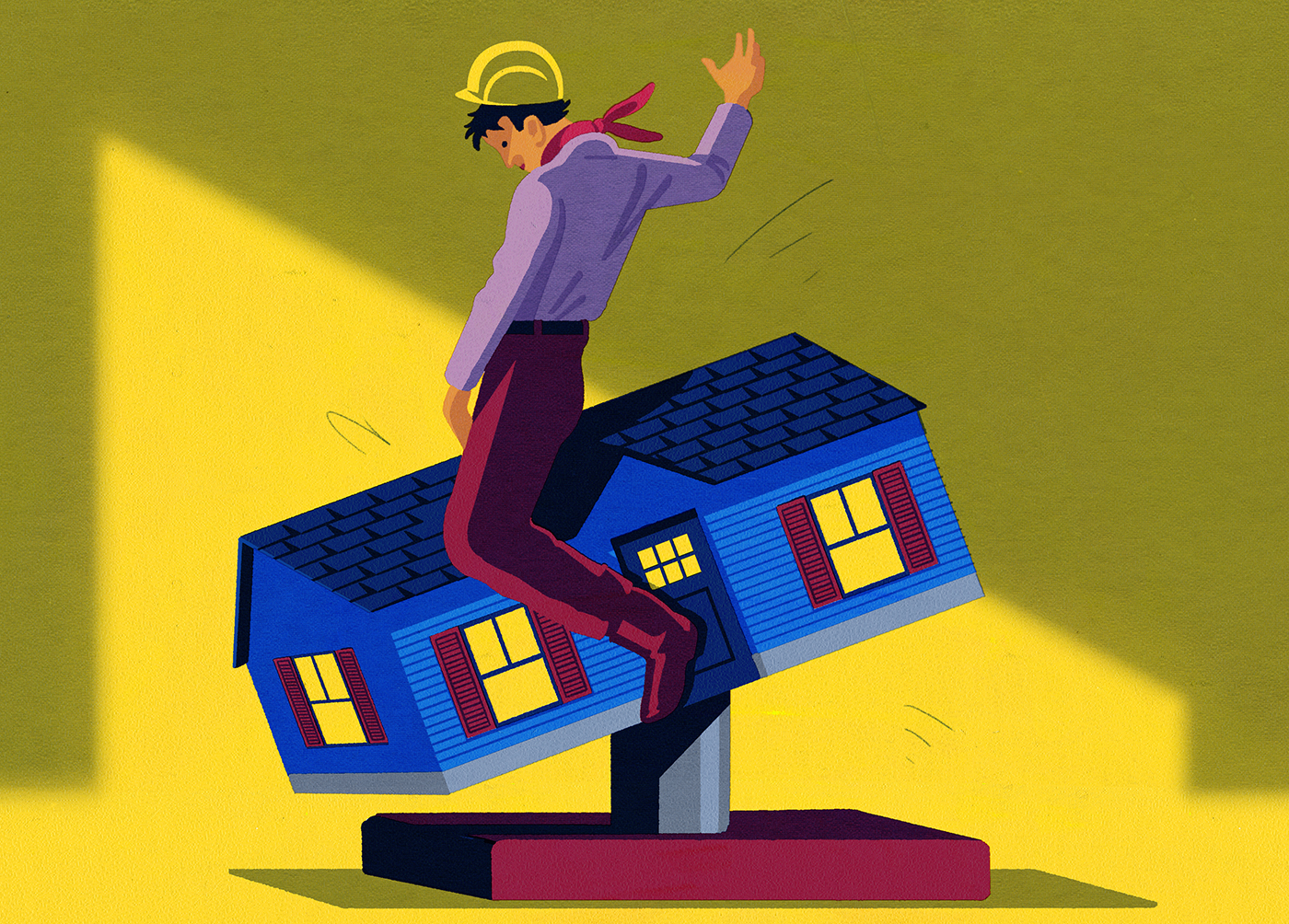 So, is Calgary's housing supply on track to fulfill demand? That depends on who you talk to. From the City's perspective, the answer is yes, says White. "I think, especially compared to other municipalities, where you see some really acute housing shortages, we are doing relatively well," he says. But, White adds, Calgary is currently experiencing high population growth, and there's more the City needs to do to address the diverse range of housing required to meet the escalating demand.
Hooge calls the demand for housing in Calgary in 2023 "very great." Bringing on enough inventory is a challenge, he says, and it will continue to be a challenge, considering the number of people moving to Calgary, the corporations making Alberta home and the significant cost advantages to buying in Calgary compared to certain other Canadian cities.
The Canada Mortgage and Housing Corporation (CMHC), meanwhile, estimates Alberta needs 20,000 additional housing units by 2030 — above and beyond current rates of construction — to ensure housing affordability.
There are also outstanding questions about where new houses are being built. Calgary's population is expected to reach 2 million over the next 50-to-60 years. The City's 60-year vision for how Calgary grows and develops, the Municipal Development Plan, aims to have 50 per cent of all population growth in established communities by 2069.
Since that target was set, Calgary City Council has declared a climate emergency and approved a new climate strategy, which White says pushes him and his city- and regional-planning team to move quicker on that target. After all, as City administration has noted, accommodating growth in new communities is the most greenhouse gas-intensive way for Calgary to grow.
Currently, 35 to 40 per cent of new housing units are in established communities, and 60 to 65 per cent are in new communities. But the population distribution isn't the same, with about 85 to 90 per cent of net population growth happening in new communities. Calgary's population is growing very fast in the inner city, White says, but those gains are offset by a ring of older communities, such as Silver Springs in the northwest, seeing a decline. So collectively, established areas just aren't experiencing as much population growth as the new communities.
White calls the situation a delicate balance for the City. How does it enable enough land supply for the market to respond to increasing demand without over-supplying in a way that's inefficient to operate and over-stresses the city's infrastructure? Others call Calgary's tendency for outward growth (or sprawl, if you will) more problematic, threatening financial and environmental sustainability and affecting our city's cohesion.
Miller says, as the municipal government continues to approve new communities, new housing on the outskirts of the city tends to be comparatively more affordable for buyers than that in established communities. People often want to be more centrally located, he adds, but they can't afford it.
For the Morales family, living closer to Calgary's core wasn't a priority as both Maria and her husband work from home. The family travels to other parts of the city on weekends, for soccer games, to visit restaurants, parks or museums, and for trips out to the mountains. But, during the week, they stay close to home. "You have all you need here," Morales says. Ensuring others feel that same satisfaction — wherever they choose to live — involves the City and developers considering individual wants and needs, and balancing those against the wants and needs of our growing city.
Non-Market Housing
Building out the 'burbs can't be our only route to affordability.
Non-market housing is subsidized or below-market-rate housing for those who can't afford market-rate homes. It is typically owned or offered by governments, non-profits or co-operatives. By the City of Calgary's definition, a household needs affordable housing when it earns less than $60,000 a year and pays more than 30 per cent of its gross income on shelter costs. According to the City's estimates, more than 100,000 households are expected to need affordable housing by 2026.
Josh White, director, city and regional planning at the City of Calgary, sits on the Housing and Affordability Task Force, a group that presented recommendations to Council in June 2023 aimed at creating more affordable housing options. "We need far, far more investment from all orders of government to fulfill that end of the housing spectrum, because it has been underinvested in for so many decades now," White says.
Byron Miller, a professor of geography and co-ordinator of the Urban Studies program at UCalgary, agrees we need a new way to tackle the affordable housing situation. "Instead of creating non-market housing, we're relying on urban sprawl as our de facto affordable housing policy," he says.
Strong non-market housing policies are sorely needed, and Calgary risks losing the affordability it has if action isn't taken. "We have to do more," White says.