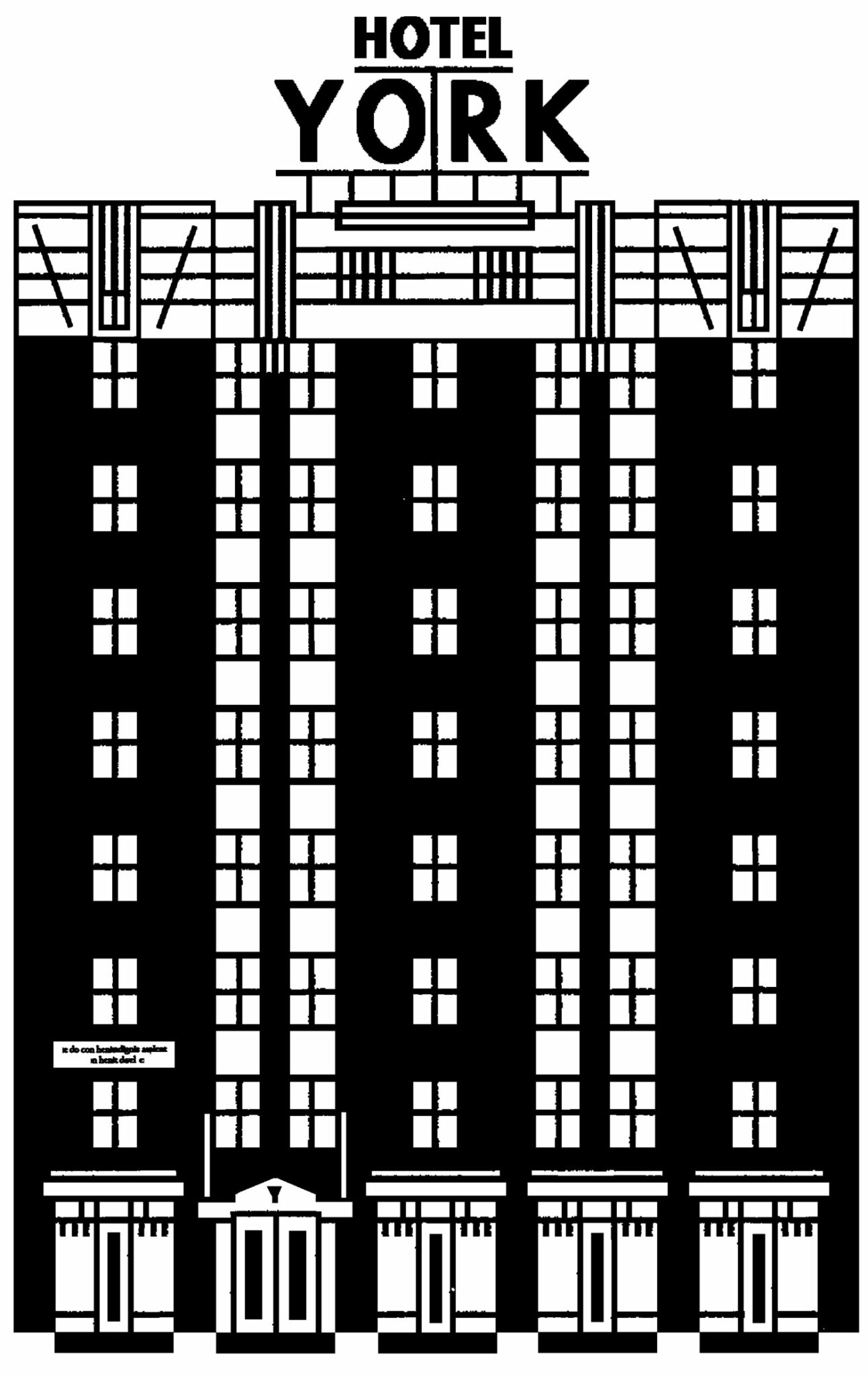 Across from The Bow building downtown stands a mostly vacant lot, a curious emptiness for such prime real estate on 6th Avenue S.E. But of course, that wasn't always the plan.
The lot was once home to the York Hotel, an eight-storey brick building constructed in 1930 and bought by the City in 1992. When construction for The Bow began in 2007 on the north side of 6th Avenue, the development plan included a second building on the south side of the block, incorporating distinctive heritage elements of the York. While then-owners Encana couldn't incorporate it in its entirety into their proposed mixed-use, six-storey building, they agreed to retain the south and west facades of the hotel for reuse.
This agreement netted a density bonus for The Bow while allowing the City to retain some of the York's historic art deco friezes, made with a rare, pre-cast concrete style briefly popular in the 1930s. It would also eventually obtain a municipal heritage designation for the facades once the space was rebuilt.
But, more than a decade after The Bow's completion in 2012, its sister block remains unbuilt, thanks in part to a changing economy and fluctuating financial viability of the project.
According to David Down, chief urban designer with the City of Calgary, who worked with the City review team on initial development plans for the space, the masonry and bricks were all numbered and stored in a warehouse at the expense of the site's owner at the time. "We have all been waiting for the owner of that site to come back with probably a revised development permit," says Down. "Who knows what will be viable on that site, but the requirement for the York Hotel to be rebuilt is attached to the site itself, so that discussion will reopen at any time a development permit comes back."
While that explains why the York Hotel's friezes haven't reappeared, it still leaves heritage advocates with the nagging question: Where are they, exactly?
"It's one thing to say any future development has to have it," says Heritage Calgary CEO Josh Traptow. "But what if the friezes don't exist anymore, because it has changed ownership so many times, and they've been lost to time? What happens then?"
While Traptow and his team are pursuing some leads, for now, it seems, the York Hotel will be checked out for the foreseeable future.