Having a place in the mountains is something every outdoorsy Calgarian has at least pondered on occasion. The idea that you could wake up, have your coffee and be out on the slopes or the trails without first having to undertake an extended highway drive gets more and more appealing the more of those drives you do. For families with kids, a mountain home-away-from-home alleviates the stress of planning for individual trips, and for those who eventually want to retire in the mountains, the dream is a place that can be used for vacation getaways now and transition into a full-time residence later on.
These new communities being built in three of Calgary's favourite mountain towns each have unique attributes, but the thing they have in common is they're for people who love being in the mountains.
Aging in place in the heart of the action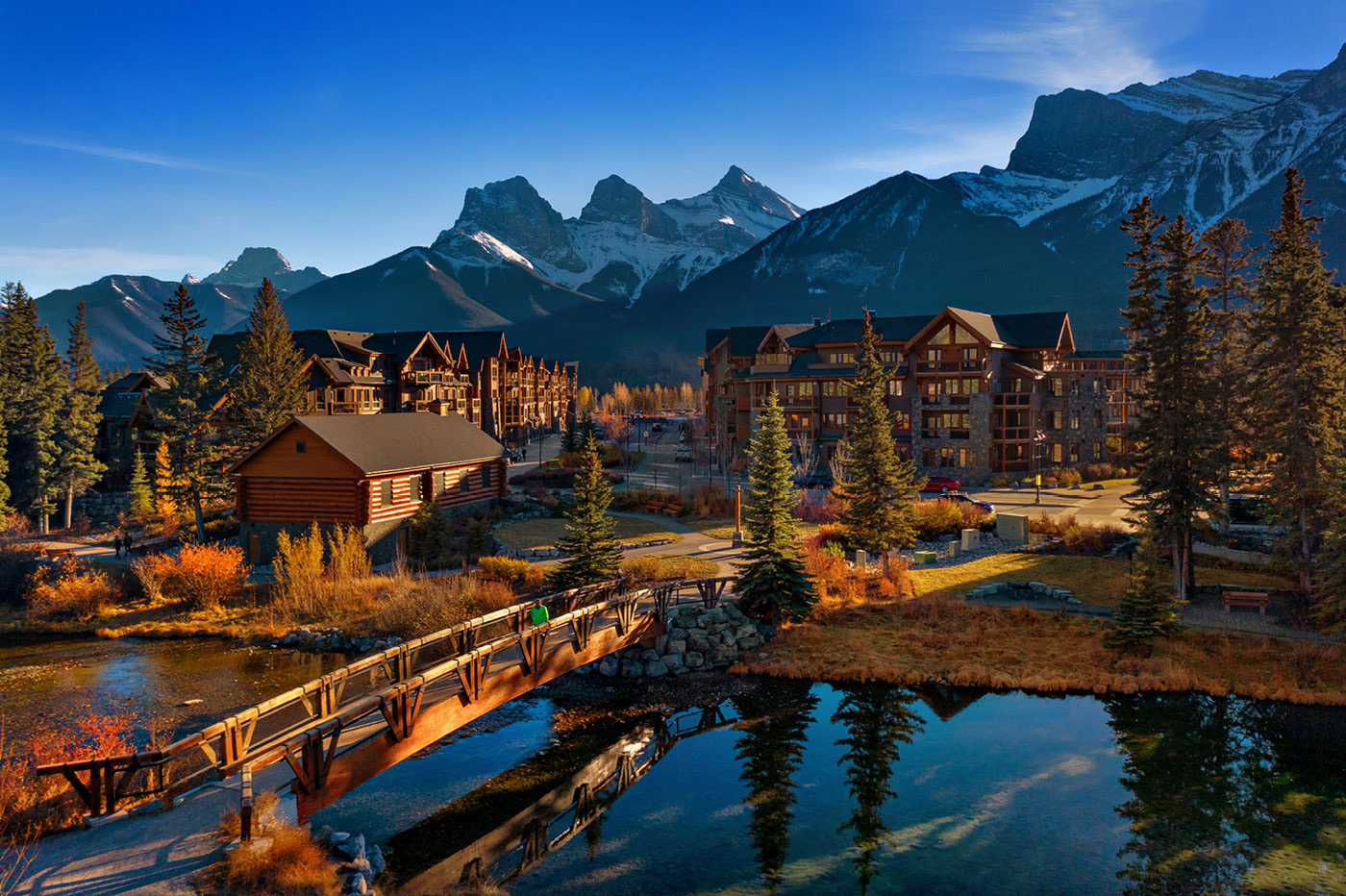 Spring Creek is a medium-density community currently being built out on a 70-acre spread of land right in the heart of Canmore. Developer Frank Kernick is the third-generation owner of the land, a former dairy farm that's been in his family since 1927. Having convinced his father and uncle that the time was right, Kernick initiated development at Spring Creek in 2002. Prior to that, the former farmland was being used as a campground. But those who used to camp there won't recognize it now, with its alpine-modern multi-family residences, main-street-style shopping and the grand new Malcolm Hotel.
When completed, Spring Creek's population will be approximately 2,000, essentially making it a town within a town. Up to 300 of the 1,000 residences will be designated "tourist-home," a zoning classification that permits short-term vacation rentals. "Our hope is that 70 to 80 per cent are full-time residents and 20 to 30 per cent are part-time residents, because we really want Spring Creek, being in the heart of Canmore, to have an active community," Kernick says.
With its lock-and-leave lifestyle, Spring Creek is tailor-made for the active retiree/snowbird set, and there are also options for this demographic to age in place. "This was a market that was a need in Canmore," Kernick says. "People were having to leave Canmore because they did not have the appropriate seniors' housing." Origin at Spring Creek offers three tiers of senior care — from independent living, to assisted living, to memory care. The Origin building also houses the Mine Shaft Tavern, a classic pint-and-darts pub with a street-front entrance for general-public patrons and an interior entrance for the Origin residents.
What he's got with Spring Creek is certainly not lost on Kernick. "It's a beautiful piece of land that's surrounded by two beautiful creeks — with 2.5 kilometres of trail along the creek edges — and it's a block from downtown Canmore," he says. "It's probably one of the most unique redevelopment sites in Western Canada."
Backyard trails and a community farm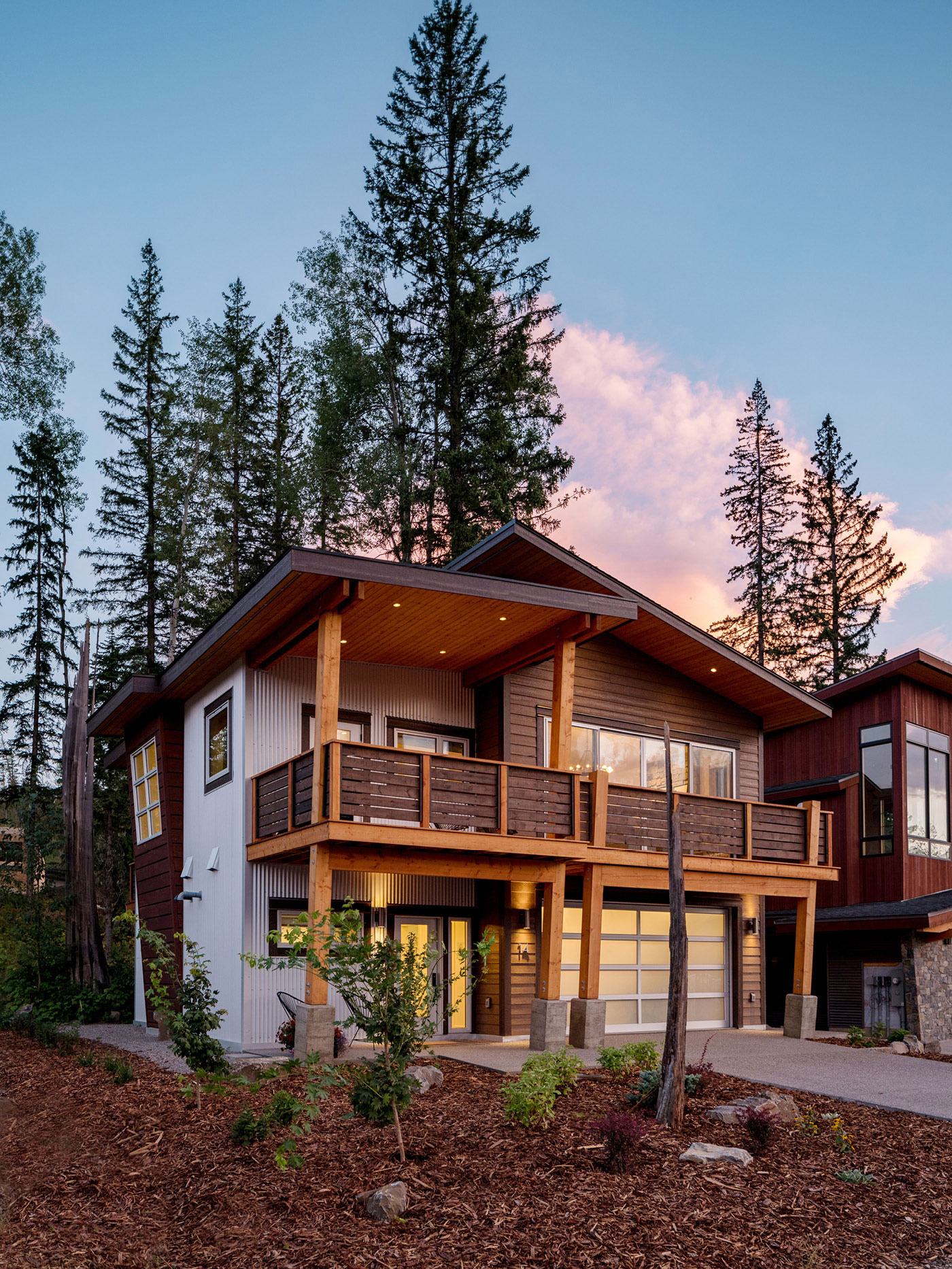 There are so many Calgarians with recreational properties in Fernie, B.C., they had to invent a word for them: "Califernians." Not exactly locals, but more connected to the community than tourists, this group flocks to Fernie for the world-class skiing and mountain biking. Some are drawn to the ski-in-ski-out properties at Fernie Alpine Resort, while others prefer places with better accessibility to the town centre. That's one of the features of Montane, a new residential community located southeast of downtown (or, in Fernie terms, about a five-minute trail ride away).
Montane is the work of Parastone, a Fernie-based development company headed by Aussie-expat Simon Howse, who first came to the area in 1997. Parastone's portfolio includes 901 Fernie, a multi-family development and spa in a restored heritage school. Howse also owns the local ski-bum hangout the Fernie Hotel and Pub.
Montane was originally slated to be a golf course. When that project fell into receivership, Parastone acquired the land from the bank in 2013. Upon review, Howse decided to scrap the golf-course plans and instead create a network of multi-use trails on the community's northeastern slopes. The trail system has a warming hut and outdoor firepit at a scenic lookout point, with the section of trail leading up to the hut designed to be accessible.
Building public-access trails was certainly an effective way to curry favour with Fernie locals. Another was to give them an exclusive offer to purchase initial lots. As a result, Howse says 75 per cent of homes in phases one, two and three are occupied by Fernie residents. Phase four, he says, is "more 50/50," with the non-local 50 per cent predominantly Calgarians. All four initial phases are now sold out, with another three phases planned: phase five goes up for sale this fall, while phases six and seven will be what Howse describes as a lock-and-leave "villa-style development" with "cottage-like" homes, marketed to retirees and downsizers. Howse estimates the community will have between 300 and 400 residences when it's complete and should be fully built out by 2025. Almost half of Montane is zoned for short-term vacation rentals.
Perhaps the most unique thing about Montane is its farm — rather than razing the land's original farming operation, Howse decided to restore it as a community hub. A horse barn and chicken coop are up and running and ultimately the farm will have ducks, lambs, goats and pigs as well as a vegetable garden and small orchard. "Our capital contribution to the farm is, in a way, our golf course," Howse says. "What most people are interested in is having some kind of ownership and access to fresh eggs and honey and vegetables and fruit, but they don't really want to do the work. Most of us fall into that category." The farm is run independently from the community from a cost perspective and Montane owners have the choice to opt in for access to the farm's products and services, or not. But most are opting in — the program is over-subscribed with a waiting list.
Lakeside living on larger lots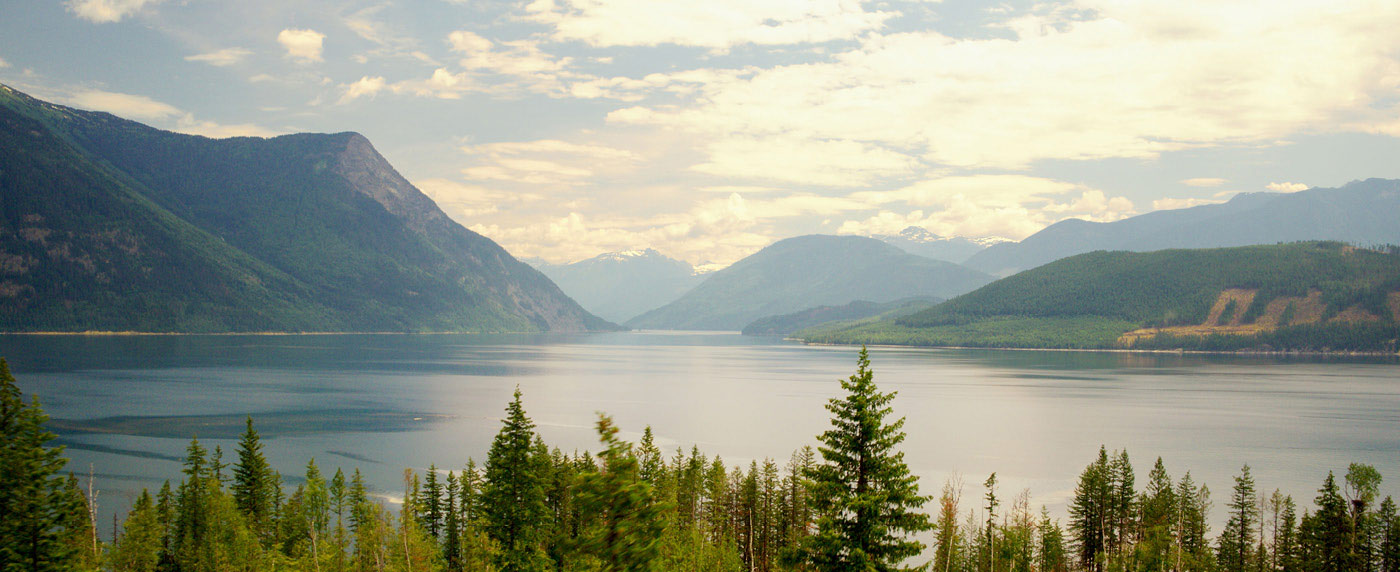 Approximately half-an-hour's drive south of Revelstoke along BC Highway 23, Shelter Bay is a new community being carved out of a 5,200-acre patch of forest next to Upper Arrow Lake.
Vancouver-based developer Cedar Coast acquired the land in 2007 and started building out Shelter Bay in 2017. Initial phases have offered 2.5-acre lots. Another 20 five- and six-acre lots were released earlier this year with 27 more five-acre lots to come. Future phases beyond that will feature smaller lots, mostly in the half-acre range. The entire community is zoned to allow for nightly vacation rentals.
Since Shelter Bay is essentially selling just the home sites for custom builds, lot owners aren't required to build right away. "We have had a couple of instances where people may not be ready to build for a few years, but they are just in love with the area and they have future plans to locate there, so they're securing their piece of paradise," says Cedar Coast co-president Ender Ilkay. He forecasts that Shelter Bay will be built out in approximately 20 to 25 years at a pace of approximately 20 to 25 homes per year. At present, approximately 15 per cent of Shelter Bay buyers have been Calgarians. "That's the thing about people from Calgary, they love the outdoors and they love the mountains and they love the lakes," Ilkay says.
As development proceeds, plans are to create a non-motorized trail system within the community, as well as beach access areas, green spaces and eventually a general store. Ilkay says the development will also feature public access points to the backcountry areas in the surrounding Crown Land for snowmobiling and other forms of recreation.
Ultimately, it's the lake that truly sets Shelter Bay apart. "A lot of people don't know Upper Arrow Lake," says Ilkay. Crystal clear and surrounded by mountains, it's nothing short of "geographically spectacular," he says. "From a development-yield perspective it's a big undertaking to do something like this, almost create something from the beginning, from scratch," he says. "But I fell in love with the property when I saw it and pictured what it could become."