There are several shops where you can buy European treats, but your best bet is the trifecta of Heritage Bakery & Deli (1912 37 St. S.W.), Edelweiss Imports (1921 20 Ave. N.W.) and European Delicatessen & Bakery (8409 Elbow Dr. S.W.).
Nrnberg Lebkuchen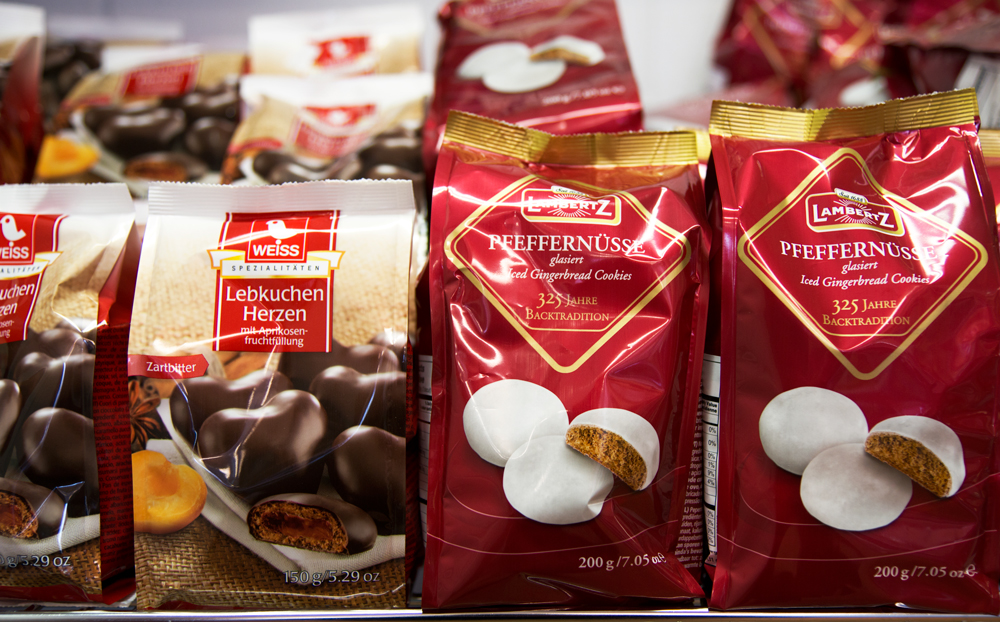 Lebkuchen is a gingerbread-like baked treat that originated in Germany. Soft and cakey, the variations of this spiced cookie are almost endless and include plain, iced, chocolate-covered, heart-shaped and apricot-jelly-filled. The city of Nrnberg is renowned for it's Lebkuchen, and Edelweiss Imports carries varieties imported from this city and many more.
Bonus: Gluten-free Lebkuchen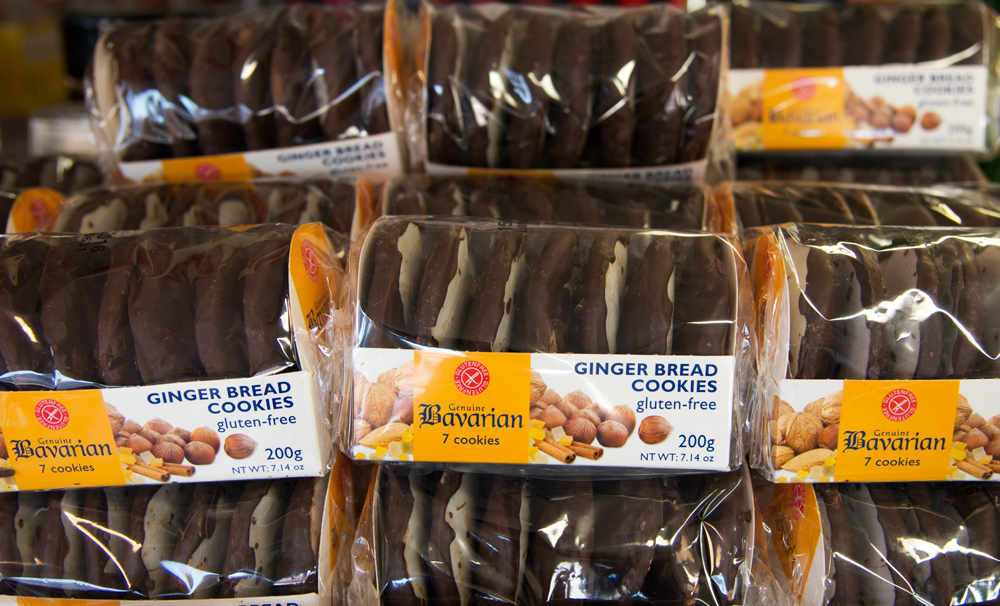 You can get gluten-free Lebkuchen too!
Fancy Foil-wrapped Chocolates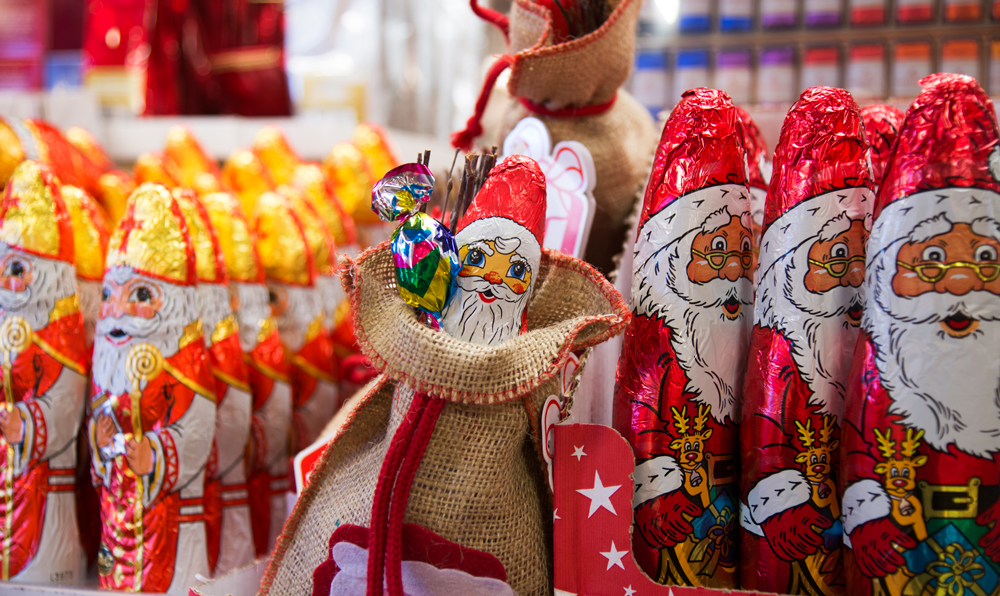 Saint Nicholas Day is celebrated on Dec 5th or 6th in many European countries, which means that those lucky kids get a visit from St. Nick twice each December. Rather than a stocking, it's traditional to leave your shoe out. In the morning you'll find it stuffed with treats like these brightly wrapped chocolates from St. Nicholas. Naughty children, however, receive a switch.
Marzipan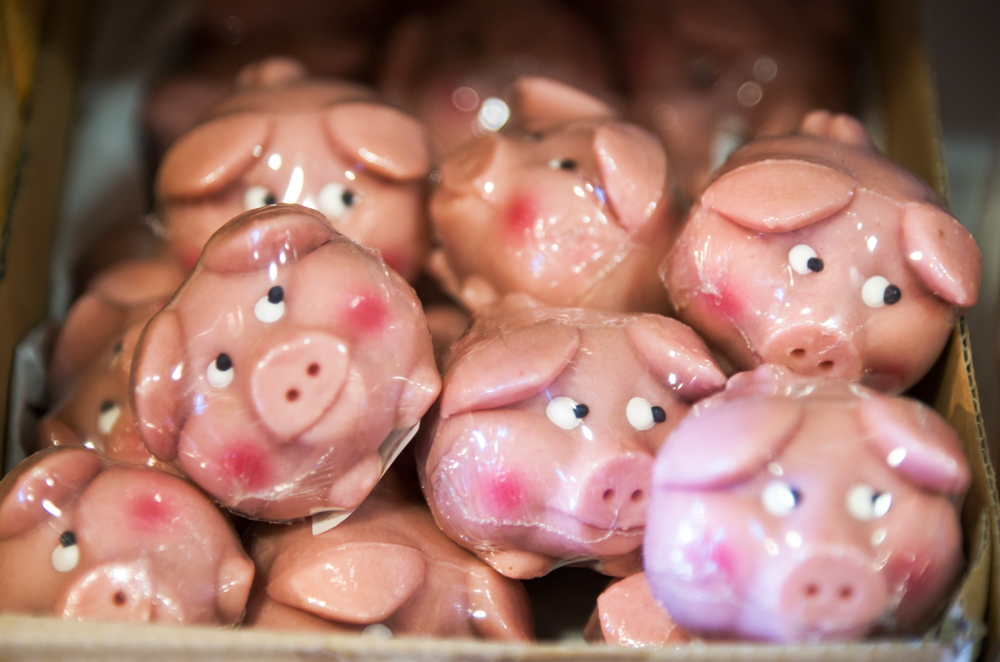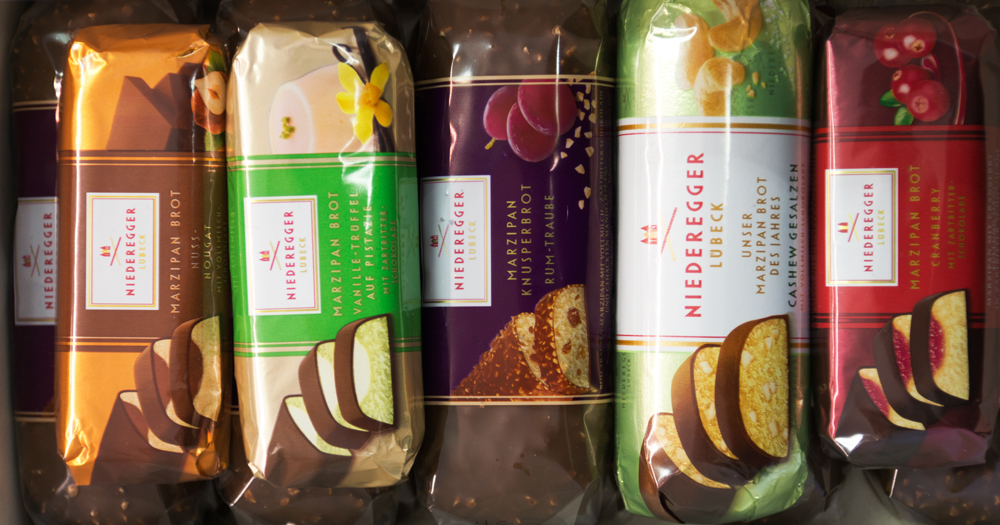 This popular confection is made of sweetened almond meal. You'll find it shaped into cute figurines (pigs and mushrooms are for good luck), loaves (marzipanbrot), fruits, and vegetables. Kids will love the little animals, while grownups might appreciate some of the more refined flavours of chocolate-covered bars on offer: vanilla-pistachio, cranberry, or hazelnut, to name a few.
Szaloncukor (Salon or Parlour Candy)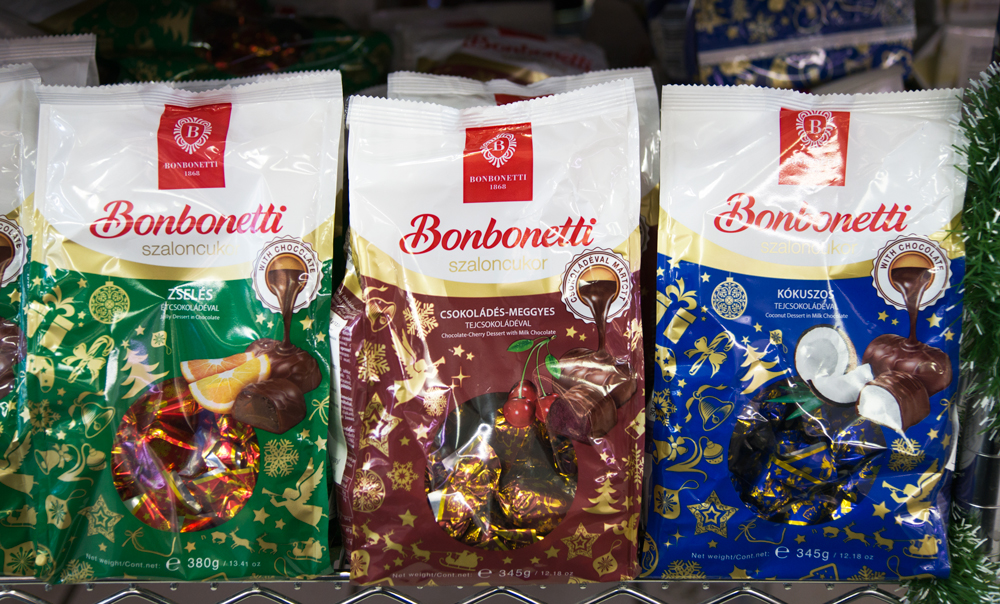 So-called because these beautifully wrapped candies were hung on the Christmas tree, which would be placed in the parlour, back when people had parlours. These traditional Hungarian treats come in a variety of flavours and make a pretty and nostalgic addition to the Christmas tree. Originally made with fondant fillings you can now find flavours like citrus jelly, coconut and sour cherry. Decorate your tree with these goodies and you'll have a ready source of snacks all season long! (Bonus points if you can surreptitiously sneak the candy and leave a still-full-looking empty wrapper on the tree.).
Glhwuen (Mulled Wine)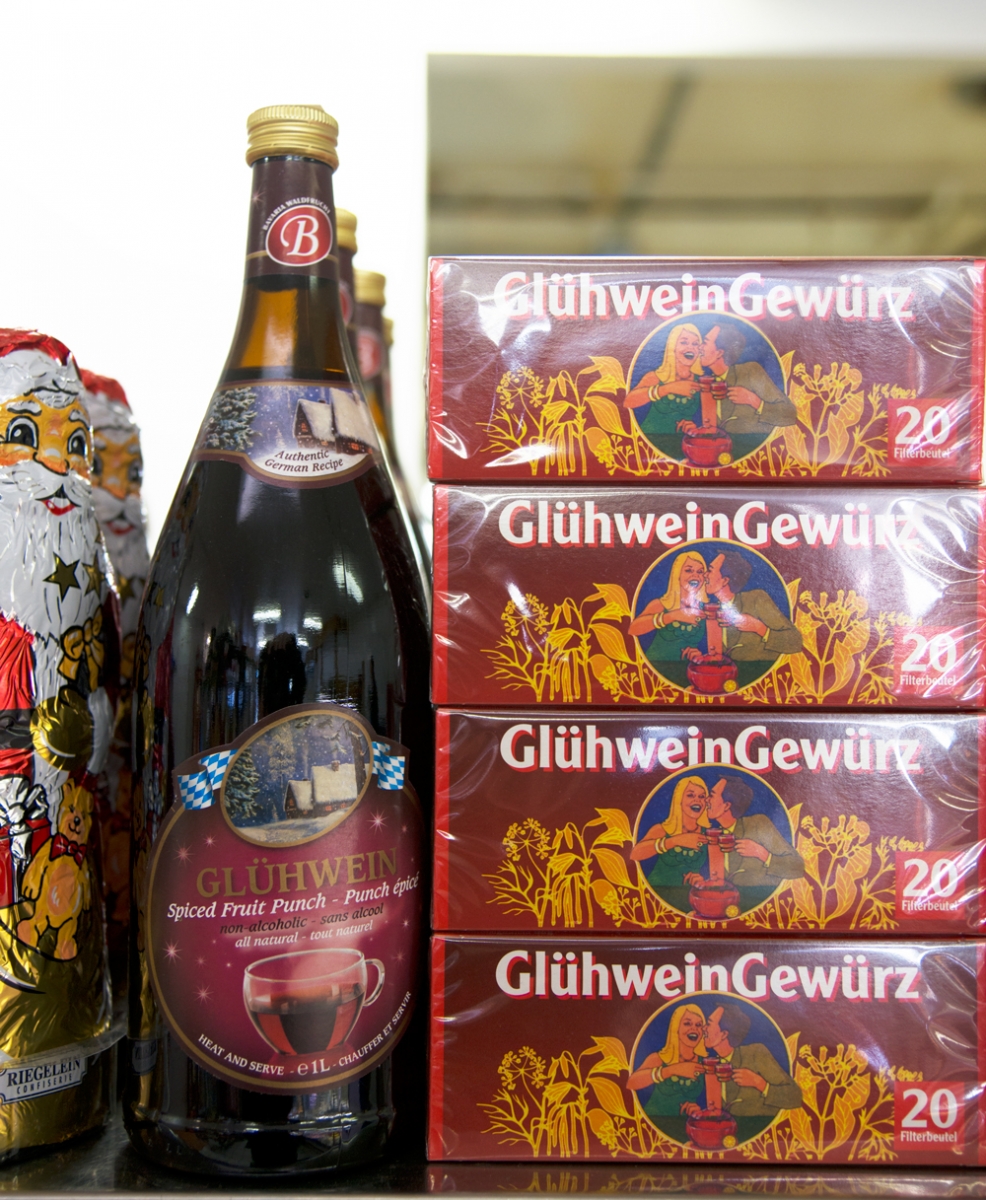 Best enjoyed while strolling outdoors at a European Christmas market, you can easily create your own version of this warm, spiced red wine drink to serve at your holiday festivities. Purchase bottles of the pre-spiced non-alcoholic version to which you can add rum or another liquor, or pick up some packets of spice mix to steep in warmed red wine. Preparing this yourself confers the added bonus of filling your home with a wonderful aroma – great for a party.
Imported Chocolates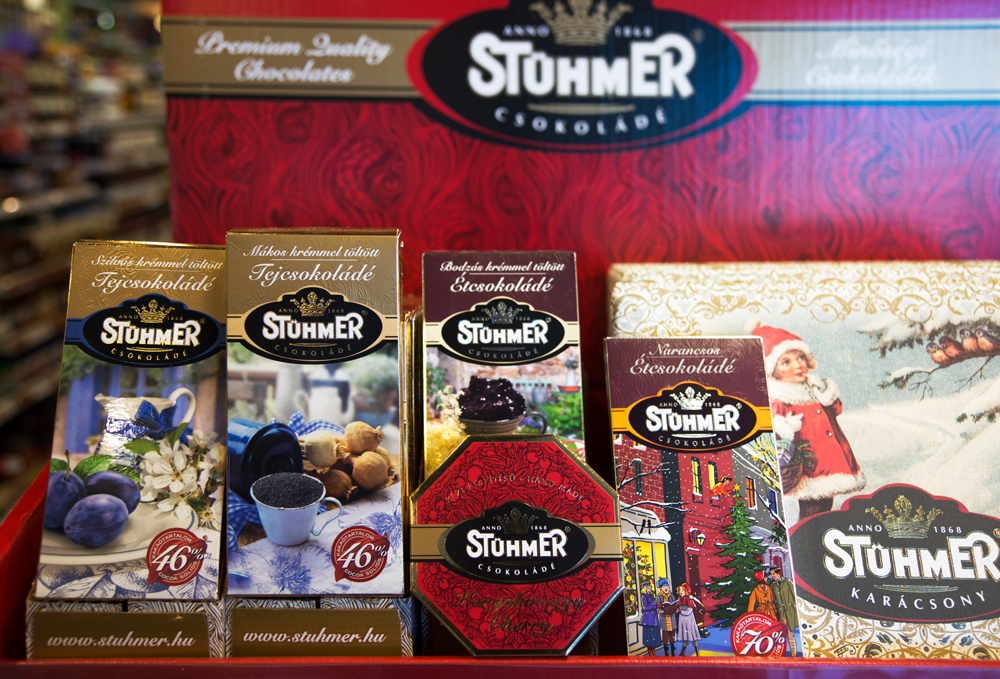 New this year at Edelweiss are these fine imported chocolates from Hungary by chocolate makers Sthmer. There are bars with unique European fillings like poppy seed, elderberry or plum, as well as cognac-soaked cherries dipped in chocolate.
Liqueur-filled Chocolates
Speaking of cognac-soaked, all good European delis stock boxes and boxes of chocolates that will get you tipsy if you overindulge. Brandy and whisky are popular, as are fruit-flavoured varieties.
Speculaas
These crunchy, spiced cookies are a Dutch tradition, made specially for St Nicholas Day (celebrated on December 5th in the Netherlands). If you've already tried the cookies, you're ready to move on to the next level with a jar of Cookie Butter, which is essentially a spreadable form of Speculaas cookie. Makes great icing on a gingerbread cake!
Stollen
Originating in Germany, stollen is a not-too-sweet bread made for the holidays. Another treat with many variations, it typically contains candied fruits and peels. Some loaves are doused in rum and butter and rolled in icing sugar, some have marzipan filling baked into the center, some have nuts and spices added. Look for Dresdner Stollen (an exclusive variety made in Dresden) available in special tins.
Ushka
Many Europeans traditionally eat a vegetarian meal for Christmas Eve dinner. Heritage Bakery & Deli carries a range of suitable options that includes in house made perogies, cabbage rolls, and ushka (small mushroom and sauerkraut perogies usually added to soup).