For a wine lover in Canada, there is no greater place to be than right here in Calgary. When the privatization of liquor retailing was announced in 1993, no one really knew what to expect. Would there be a liquor store on every corner? Would our cities become slums and wretched hives of scum and villainy? Even worse, would prices go up? What would happen to the selection Albertans enjoyed?
Well, what happened was that relatively affluent Alberta saw a growth in retail liquor stores from a pre-privatization number of 208 stores with 2,200 products listed to more than 1,300 stores across the province in 2015, giving Albertans access to almost 20,000 products. This compared to around 5,000 products in British Columbia and 8,000 in Ontario, where government "buyers" determine what consumers should have access to.
Alberta stores, by contrast, have the freedom to buy what they think their customers might like. Many boutique shops choose to specialize or focus their efforts on certain regions or styles of wine that set them apart, and most do an excellent job of curating, organizing and displaying wines so that customers can buy exactly what they want.
Though a list like this can't include every great wine shop in Calgary, what follows is a collection of 12 of the best independent stores that won't disappoint in terms of selection and service.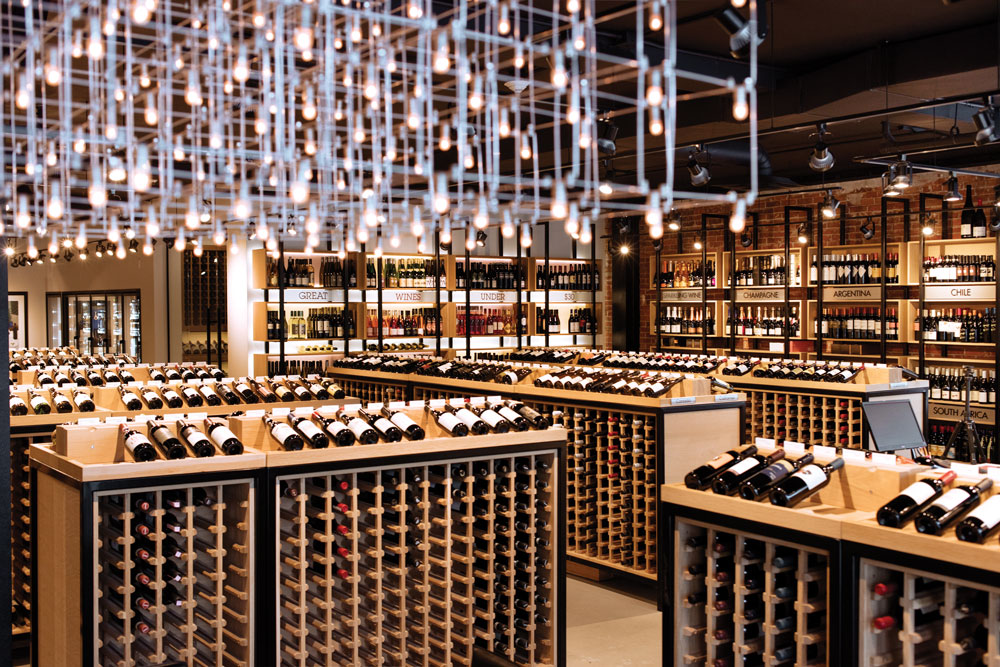 photograph by erin brooke burns
Heavily damaged in the 2013 flood, Bin 905 had some extensive work done before it could reopen, but what didn't change is the great selection and core staff at this Mission shop. With a focus on the great wine regions of the world including France, Spain and the United States, plus an excellent array of German riesling, the store has a temperature-controlled room and a whole wall of excellent wines for less than $30.
2311 4 St. S.W., 403-261-1600, bin905.com
This is the sort of wine shop I wish was in my neighbourhood. Located just off Elbow Drive S.W., this boutique store is all about providing a relaxed and casual experience for wine lovers. With approximately 1,200 labels (including beer and spirits), the selection includes everything from good-value wines to rare and collectible bottles.
810 49 Ave. S.W., 403-287-3833, britanniawinemerchants.ca
Located on Stephen Avenue, making it perfect for a quick visit during a lunch break, this bastion of fine wine carries around 1,800 labels with particular strengths in French, Italian and Californian selections. Every wine is hand-selected, from entry-level and everyday wines to hard-to-find gems for the cellar.
137 8 Ave. S.W., 403-503-0730, cellarwinestore.com
Open as of last summer, Craft Cellars fills a void that existed in Calgary's northeast quadrant. With 6,200 square feet of space, the premium shop on 32nd Avenue N.E., just off Deerfoot Trail, has plenty of room for one of the largest beer selections in the city, as well as plenty of bourbon, whisky and, of course, wine.
1345 32 Ave. N.E., 403-277-1868, craftcellars.ca
Now with four locations, Highlander has come a long way since its start in the long-gone Highlander Hotel. Most recently, Highlander opened a Seton location by the South Health Campus, servicing the far south end of the city. Bright and open, with a modern design, it has more than 1,500 wines on the shelves, with interesting and pedigree-worthy wines at all price points.
19489 Seton Cres. S.E., 587-296-3546, plus three other locations; highlanderwine.com
J. Webb opened its doors in 1985 as one of the first private boutique wine shops in Calgary. Since then, its wine philosophy hasn't changed much. It still aligns with small family wineries that work in sustainable and organic ways. J. Webb has always liked the old-world wines, but it also brings in favourites from California, Australia and other new-world producers. It just opened a third location at the Calgary Farmers' Market focusing on organic, value-priced wines.
1600 90 Ave. S.W., 403-253-9463, plus two other locations; jwebb.net
A mainstay on any list of boutique wine shops in Calgary, Kensington Wine Market sources many exclusive wines, some of which aren't found anywhere else in Canada. On top of that, the shop has managed to curate one of the best whisky sections in the world, garnering the No. 2 spot on Whisky Magazine's Retailer of the Year list last year.
1257 Kensington Rd. N.W., 403-283-8000, kensingtonwinemarket.com
One of the finest wine shops anywhere, Metrovino has been a destination wine store since it opened in 1996. Helmed by the iconic Richard Harvey, it brings in a lot of unique wine and presents it as a "voyage of discovery," with a decidedly non-elitist attitude. It's a hard store at which to buy just one bottle.
722 11 Ave. S.W., 403-205-3356, metrovino.com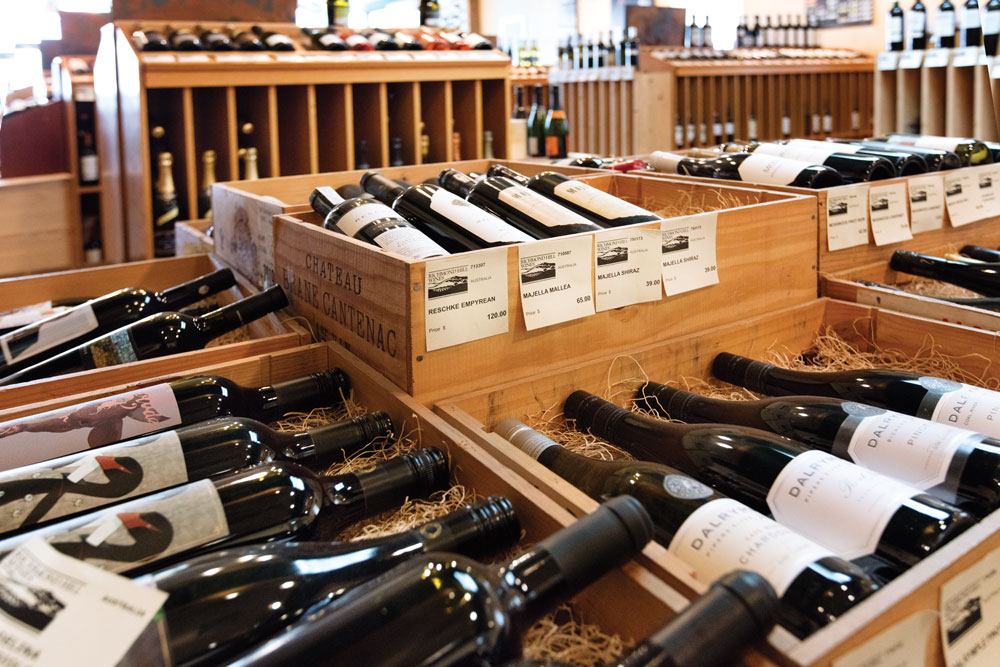 photograph by jared sych
One of the original boutique shops, Richmond Hill still brokers some of the finest and most-sought-after wines into Alberta. Its dedicated and knowledgeable staff is encouraged to actually work harvests or visit wineries around the world so that they can provide context and experience to their wine picks. Australian, Rhne and German wine selections are a particular focus. This is definitely one of the best wine shops in town.
3715 51 St. S.W., 403-686-1980, richmondhillwines.com
One of the newest premium wine shops in Calgary, Vine Arts has a selection that feels like each and every bottle was hand-picked and hand-tasted to earn a spot on the shelves. Despite the small size of this store in Victoria Park, it is one of the best for browsing, as every wine is a treasure.
1310 1 St. S.W., 403-290-0700, vinearts.ca
Another recent addition to Calgary's wine scene, Vine Styles has done right in finding interesting and stylish wines from around the world and sorting them into categories that make it easy to find what you are looking for.
1127 Kensington Rd. N.W., 403-474-8367, vinestyles.ca
Built before privatization as the flagship store of the Alberta Liquor Control Board (ALCB), Willow Park continues to impress with one of the largest selections of beer, wine and spirits of any store in Canada, and a recent renovation that gives it a modern, airy feel. If you are looking for it, it is probably here. Willow Park is well-known, too, for its expansive tasting and event schedule, including its charity wine auction in the fall.
10801 Bonaventure Dr. S.E., 403-296-1640, plus two other locations; willowpark.net