Help us build an even bigger list of Best Things to Eat by
***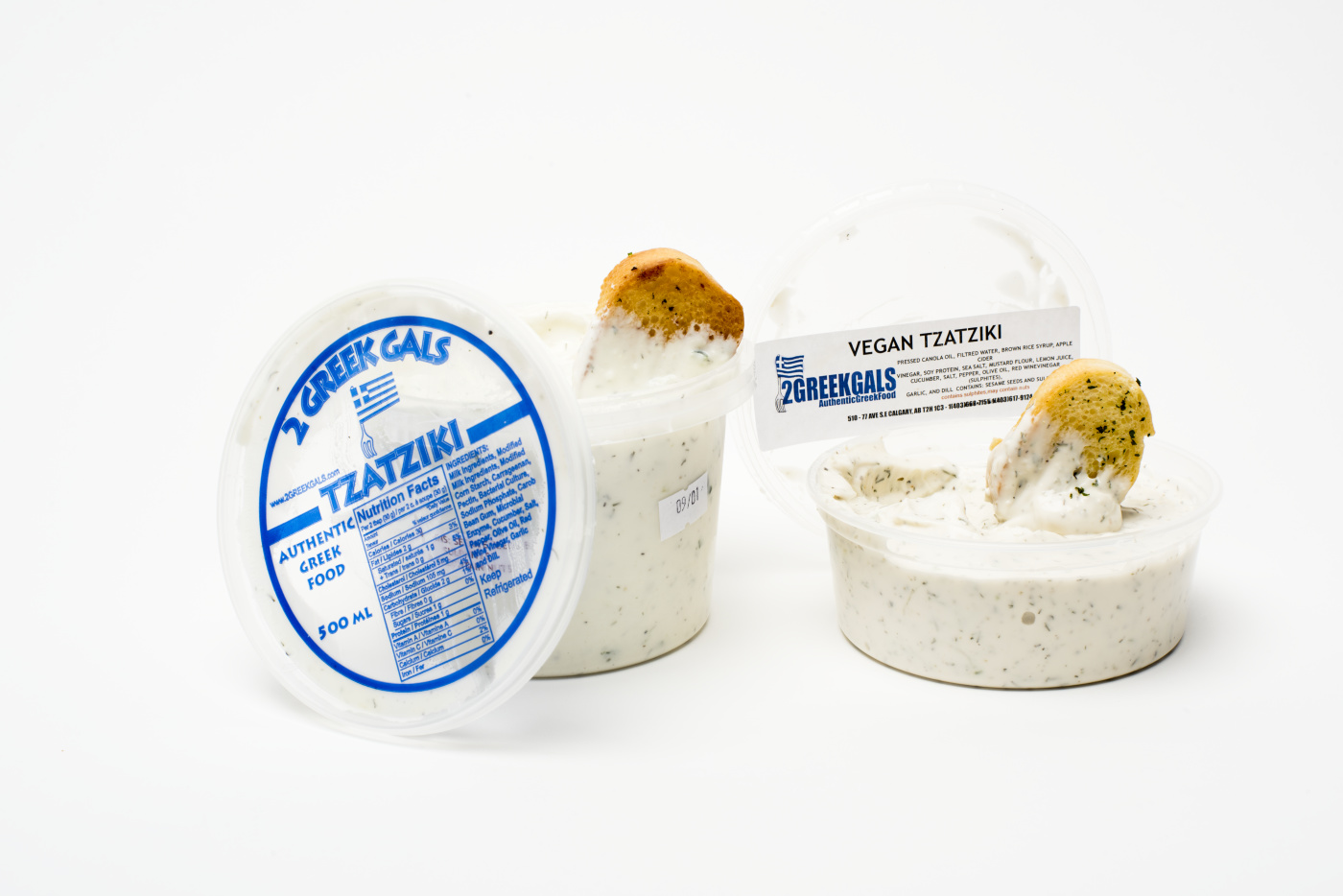 There's nothing quite like the thick, garlicky tzatziki from 2 Greek Gals. It's one of the products that made them one of the most popular vendors at the Calgary Farmers' Market. There's also a ridiculously good vegan version.
At the Calgary Farmers' Market, 510 77 Ave. S.E., 403-617-9124, calgaryfarmersmarket.ca/vendors/view/2-greek-gals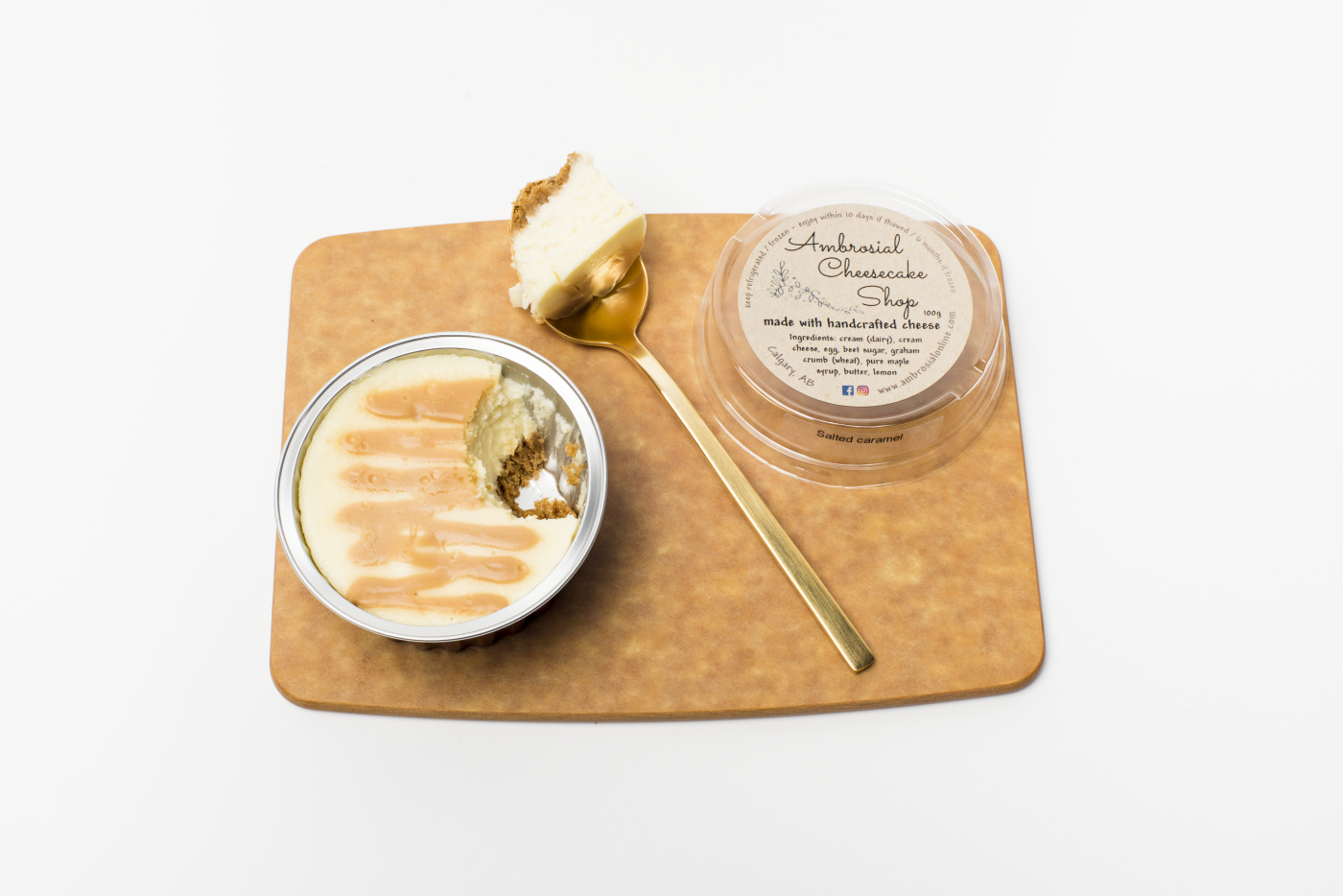 Who needs an entire cheesecake when you can have your own single-serve hit? These truly are ambrosial. Ambrosial Cheesecake Shop starts with its own small-batch, hand-made cheese and tops the tiny cakes with Nutella, sour cherries, salted caramel and other irresistible flavours.
Available at markets around Calgary and via ambrosialonline.com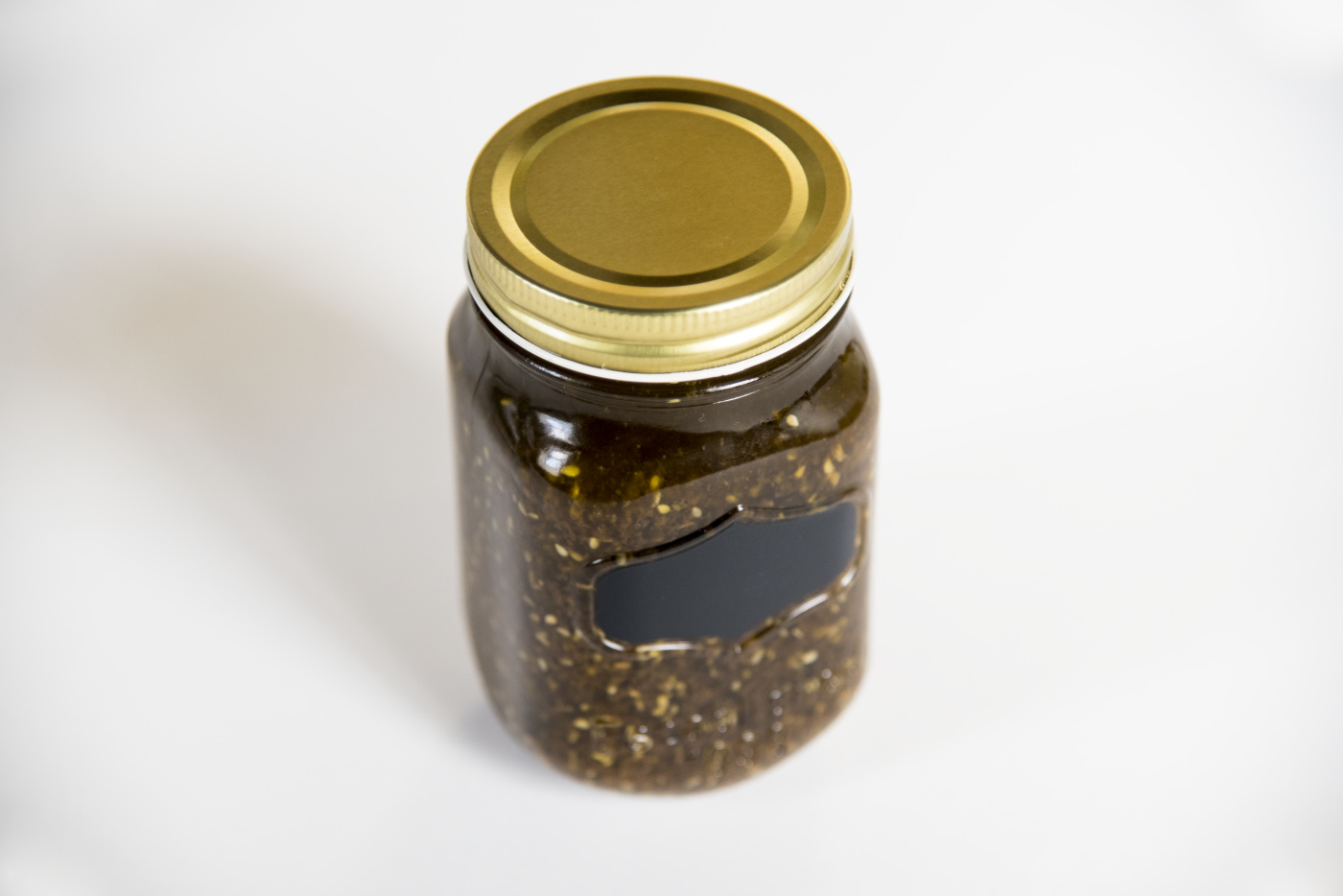 At the city's only charcoal-fired shawarma eatery, you can take home the same pickles, sauces and dressings it has on the menu. Co-owner Ramzal Salem's parents send za'atar from home in Lebanon, and Salem turns it into a vinaigrette, which you can also buy by the jar after you fall in love with it on the fatoush salad.
Bay C, 7220 Fairmount Dr. S.E., beirutstreetfood.ca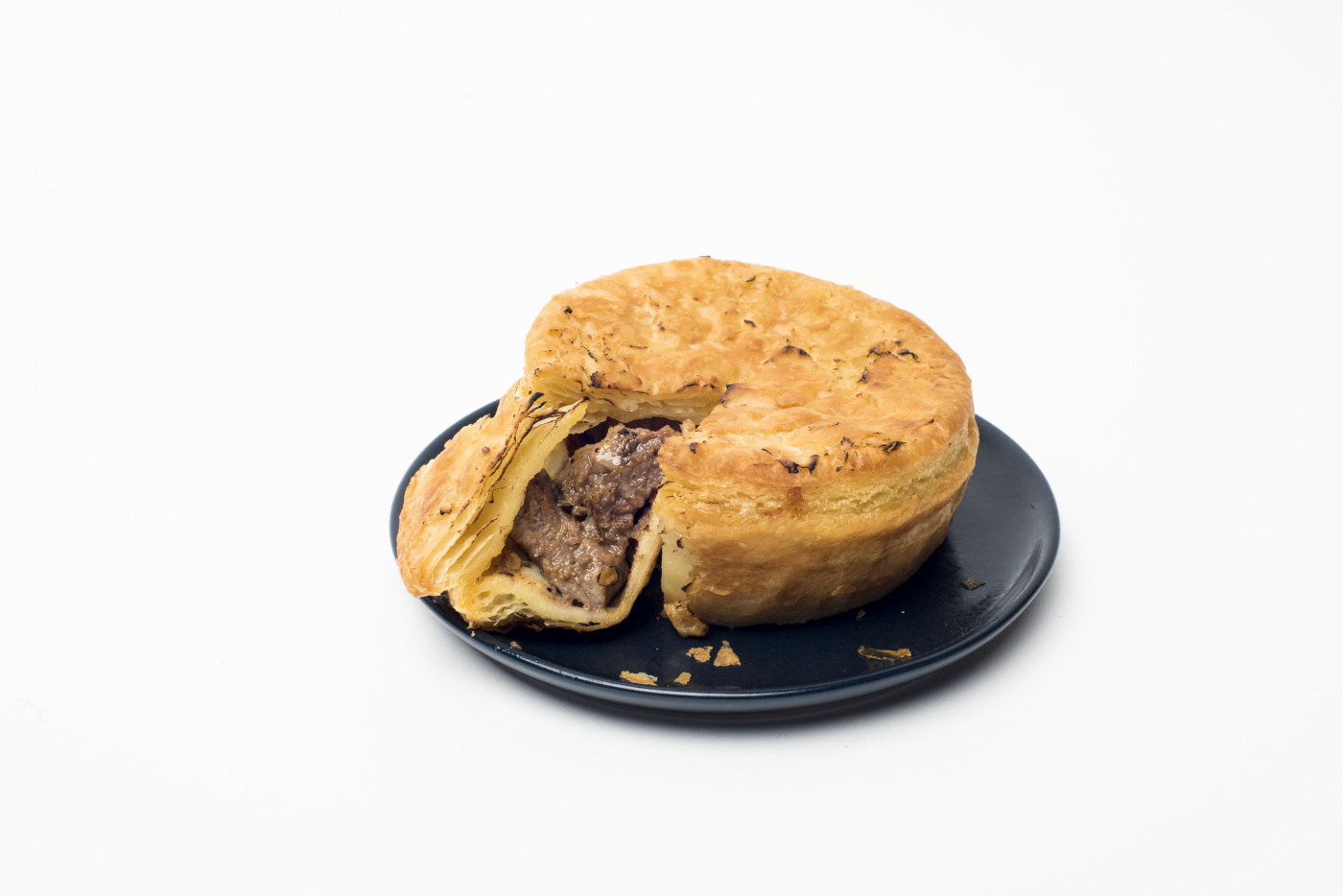 Among the best tasting-room menu items in town are the hot steak-and-cheese, vegetarian and seasonal meat pies at Cabin Brewing. Made by South Island Pie Co. in Edmonton, they're served with a traditional red plastic tomato ketchup bottle brought to the table — something that only Kiwis might recognize.
505 36 Ave. S.E., 403-244-3331, cabinbrewing.ca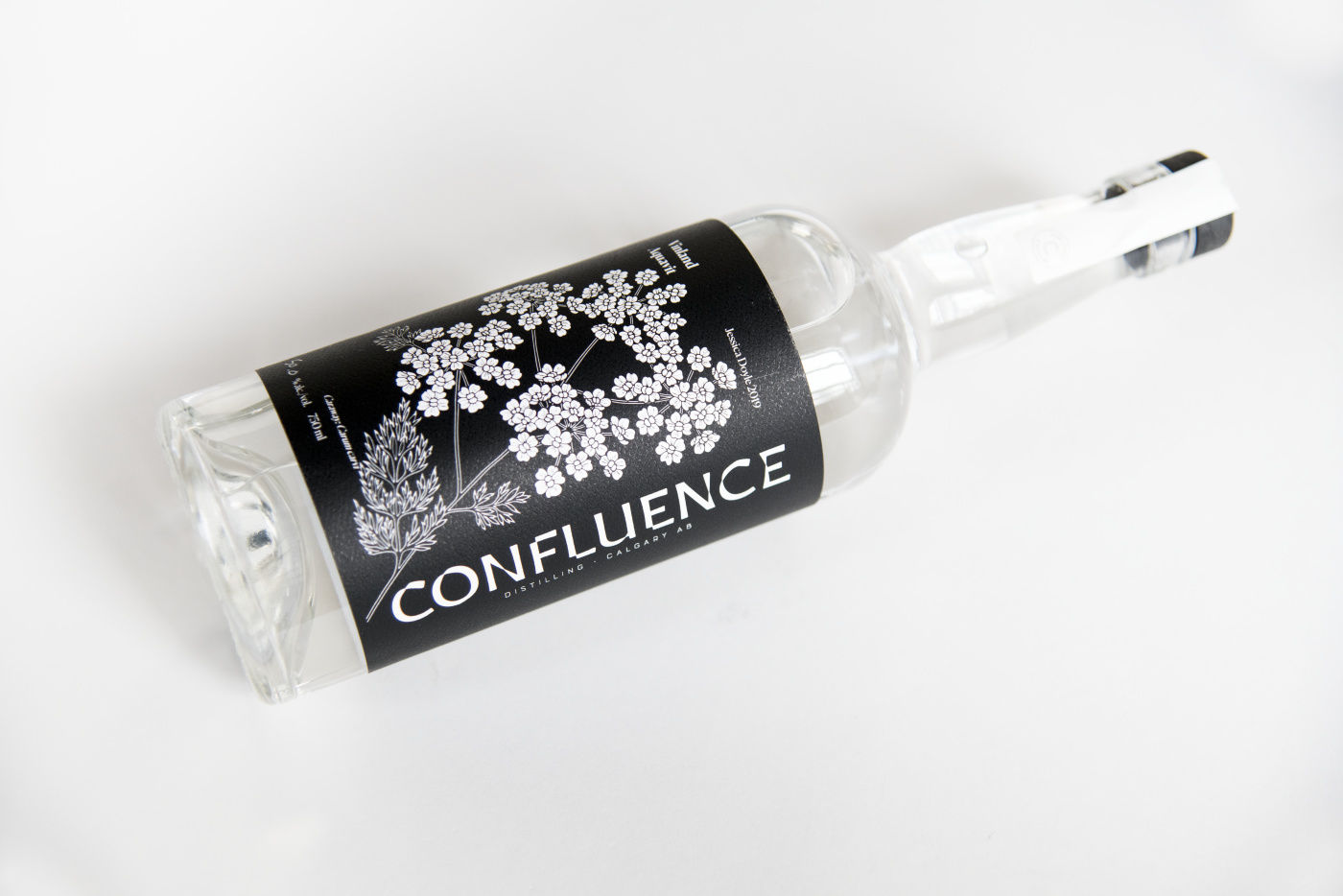 The only Alberta-made aquavit on the market is distilled with locally sourced red wheat from Innisfail, and a unique blend of botanicals including caraway, dill, anise, fennel, garlic and apple to produce a strong (50-per cent ABV) new-school version of an old-school Nordic spirit.
507 36 Ave. S.E., 587-771-1286, confluencedistilling.ca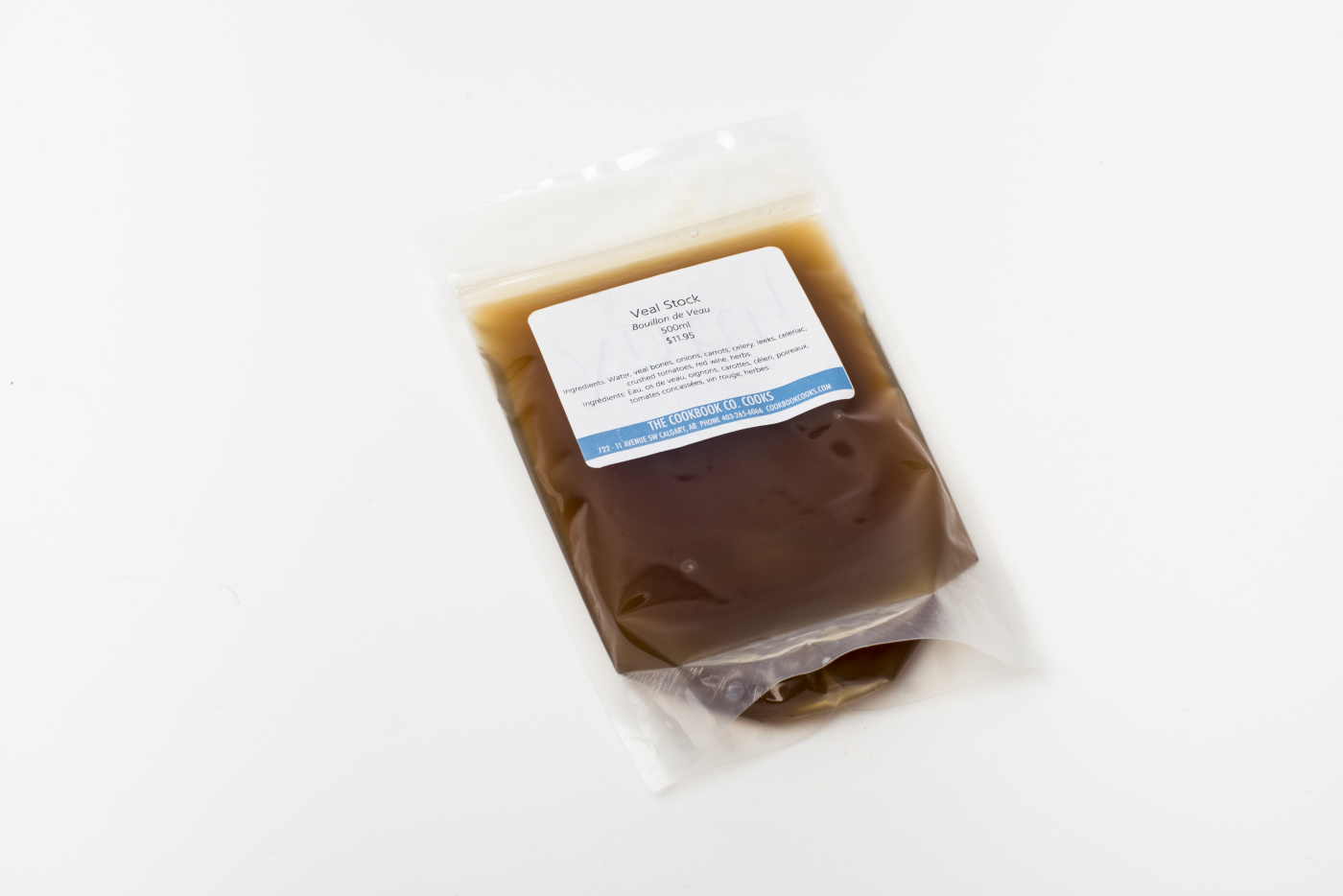 Excellent stock equals excellent soup (or stew, or gravy). If you don't have the gumption to save scraps and simmer your own, you can buy house-made veal, beef, chicken, fish or vegetable stock frozen at Cookbook Co. Cooks to tuck in your freezer for whenever the situation calls for stock.
722 11 Ave. S.W., 403-265-6066, cookbookcooks.com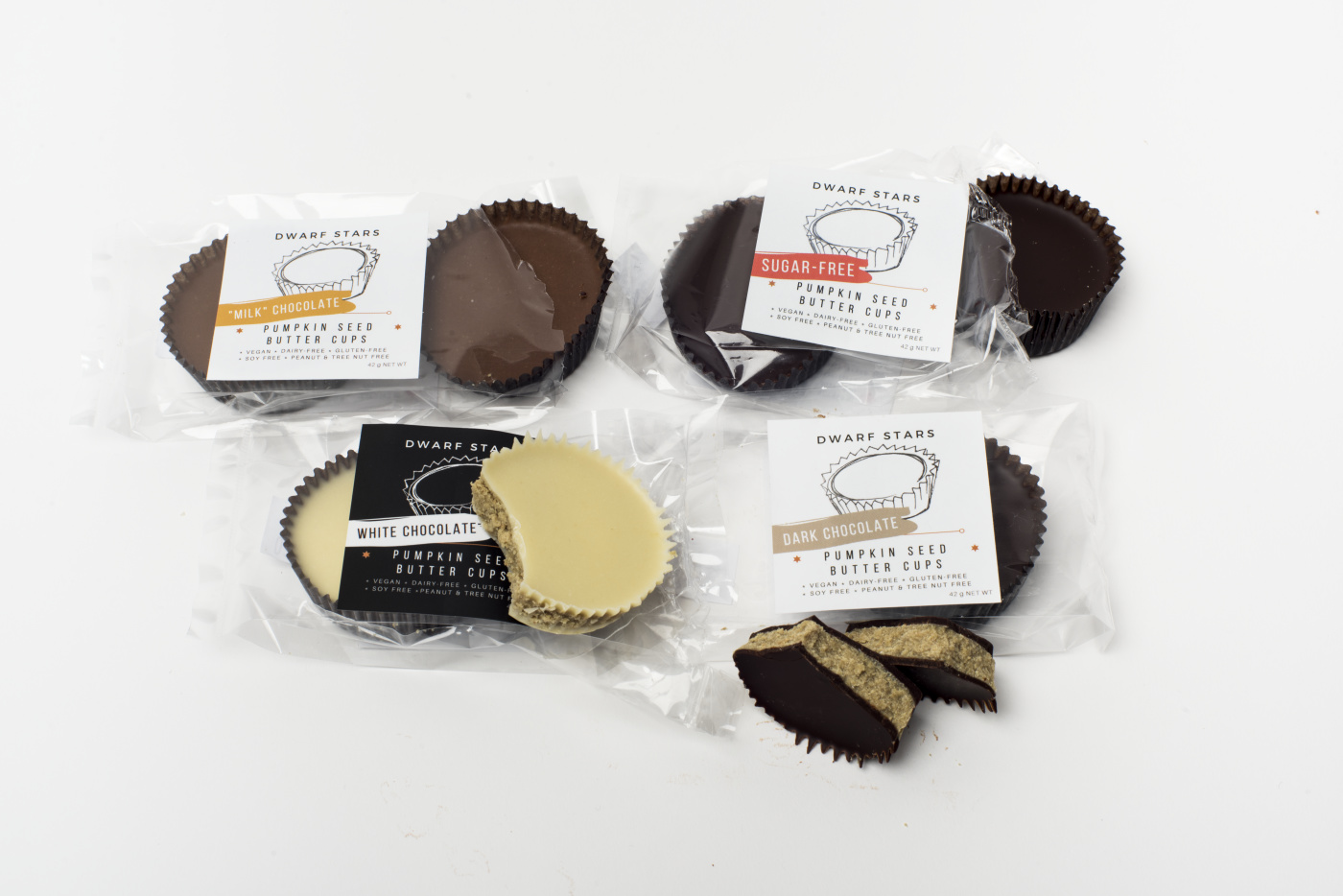 Dwarf Stars' thick, creamy answer to Reese's cups are vegan, dairy-free, gluten-free, peanut and tree-nut free. The company even offers sugar-free versions, and yet they're all 100-per cent delicious.
Available at retailers around town and through dwarfstars.ca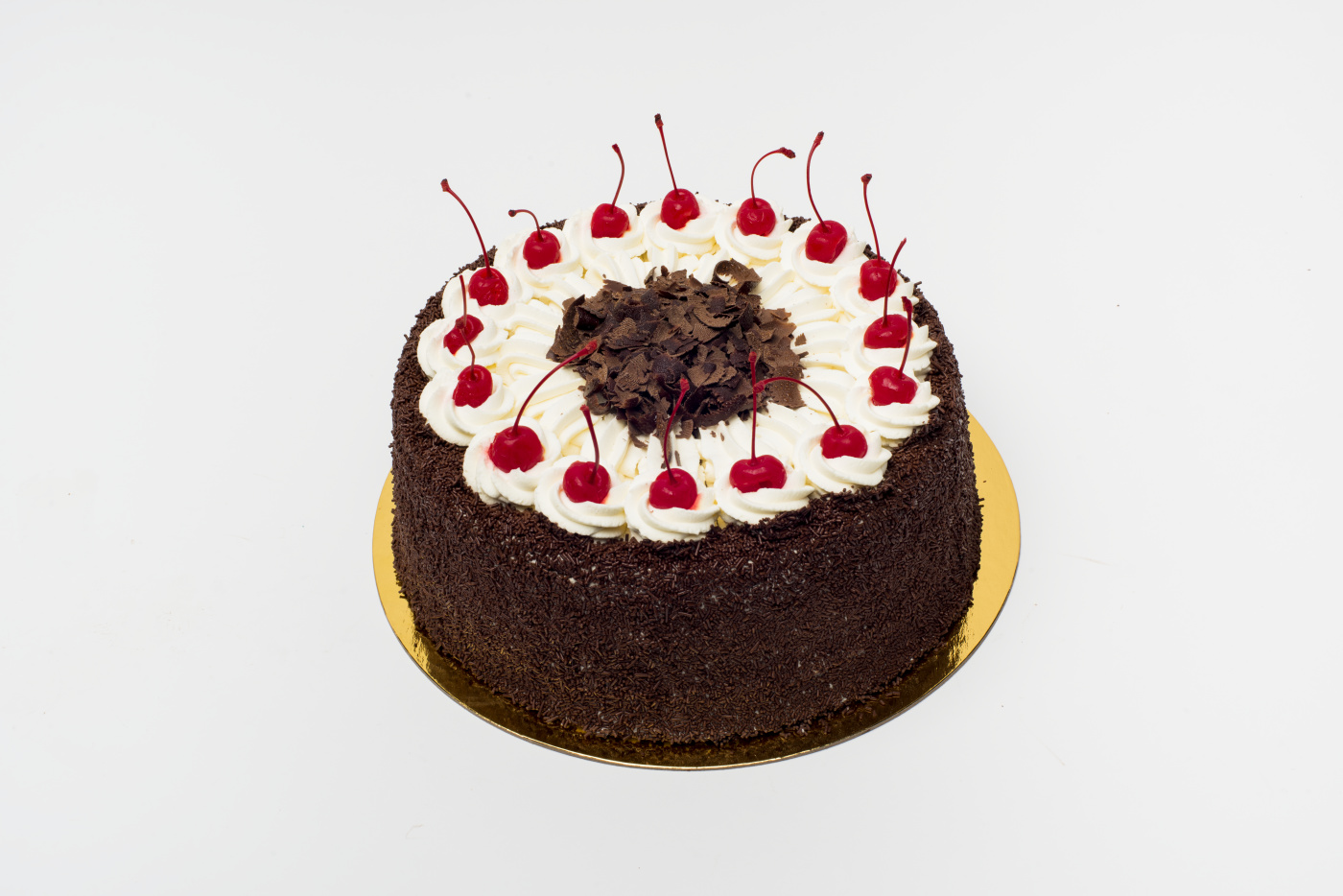 Edelweiss is part deli, part bakery, part import store, a gem of a spot to find anything from pearl sugar to ornate cuckoo clocks. It's perhaps best known for its European pastries, especially the towering schwarzwaelder kirschtorte — Black Forest cake layered with real sour cherries, kirsch and whipped cream.
1921 20 Ave. N.W., 403-282-6600, edelweissimports.com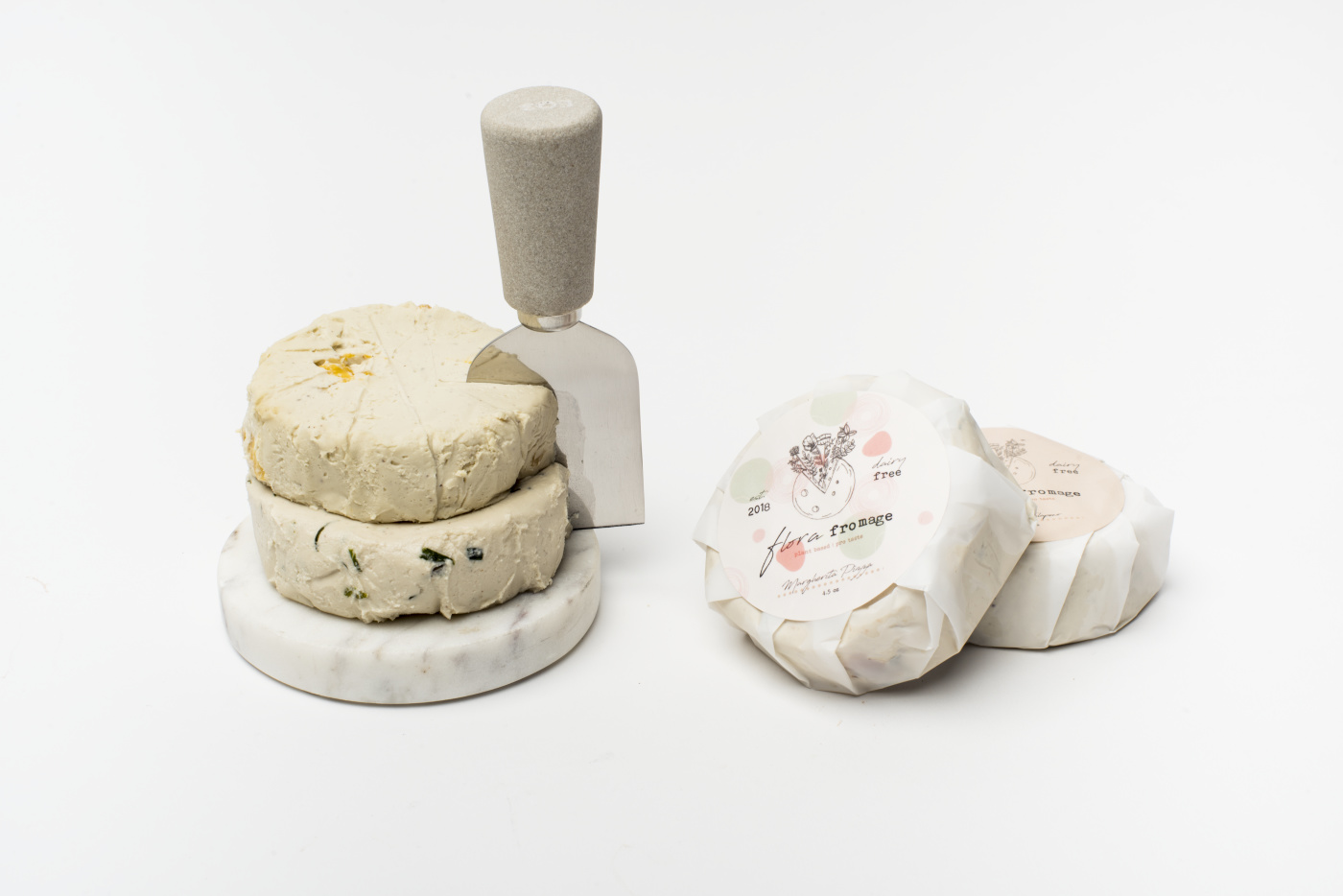 As demand grows for plant-based cheeses, the offerings are becoming more delicious. Flora does a truffle-black pepper, garlic-and-herb-macadamia and smoky jalapeno, all made from a creamy cashew base.
Available at retailers across Calgary and through florafromage.com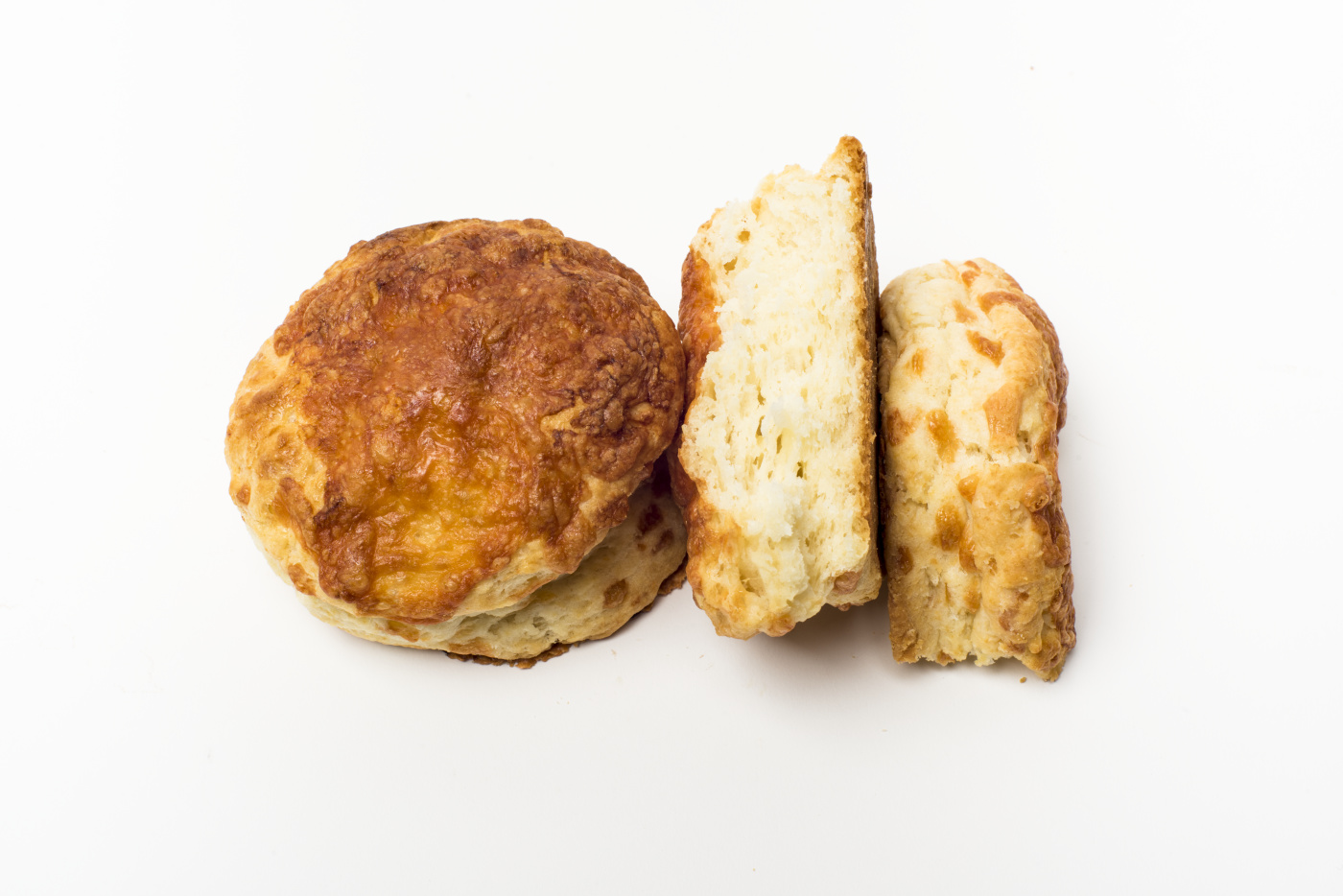 The towering, slightly slouchy cheese biscuits at Gravity are tender, buttery and completely irresistible with coffee or tea in the morning, soup or chili at lunchtime or beer and wine if you go for the live music in the evenings. If you're lucky, they'll still be warm when you arrive.
909 10 St. S.E., 403-457-0697, cafegravity.com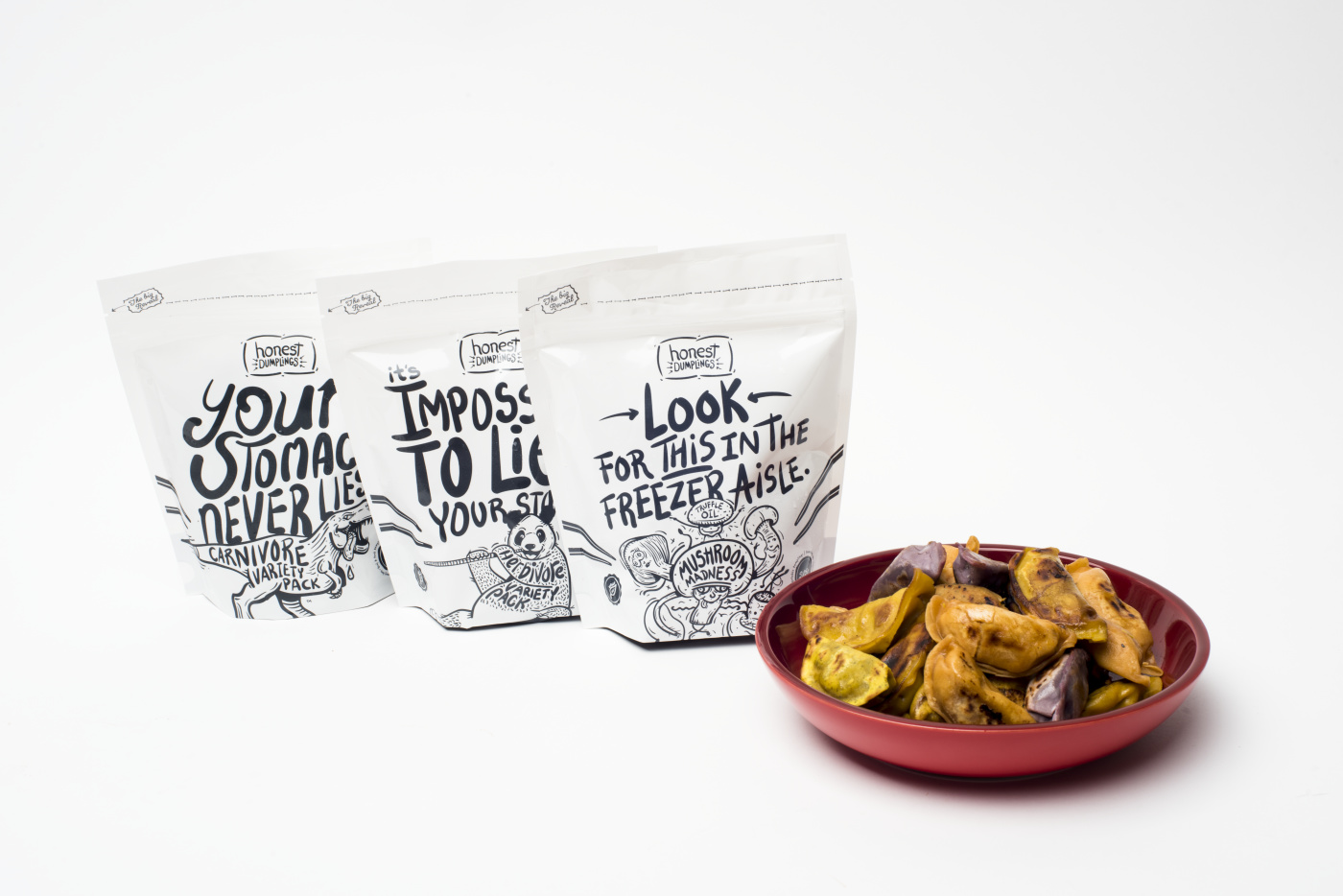 With flavours like ginger beef, kung pao-tofu and truffle-mushroom, these tasty dumplings in delicate coloured wrappers are quick to cook, and make you feel more than okay about your dinner coming out of a bag.
Available at retailers around the city, or through honestdumplings.ca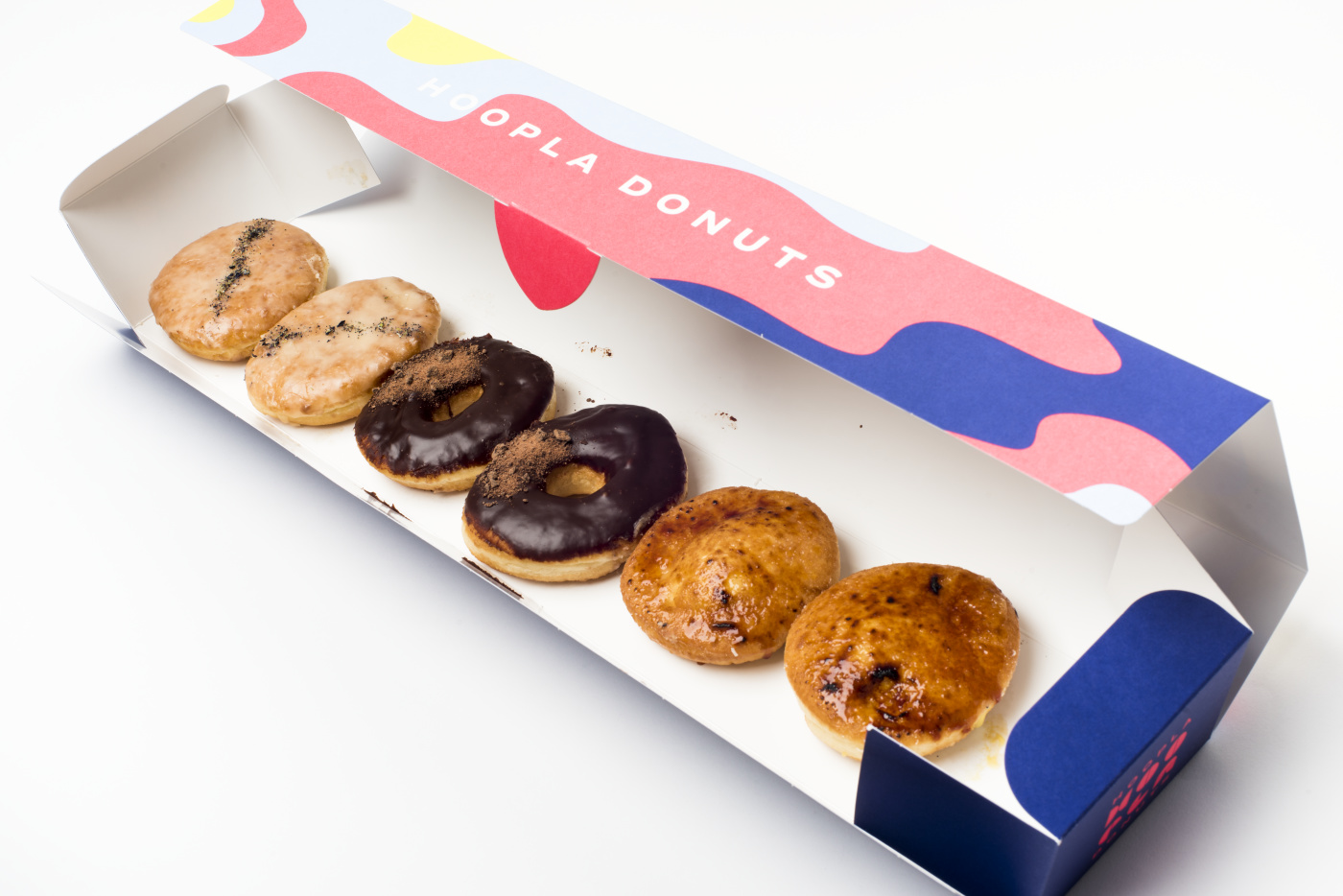 A search for the ultimate doughnut to pair with its coffee led Phil & Sebastian to create its own. Beyond the perfect honey-glazed, the menu at Hoopla includes flavours such as London Fog, Manjari chocolate sprinkle and crème brûlée, with vegan options and seasonal selections to keep things interesting.
248, 414 3 St. S.W., hoopladonuts.ca
Trinidadian Doubles from Joycee's Caribbean Foods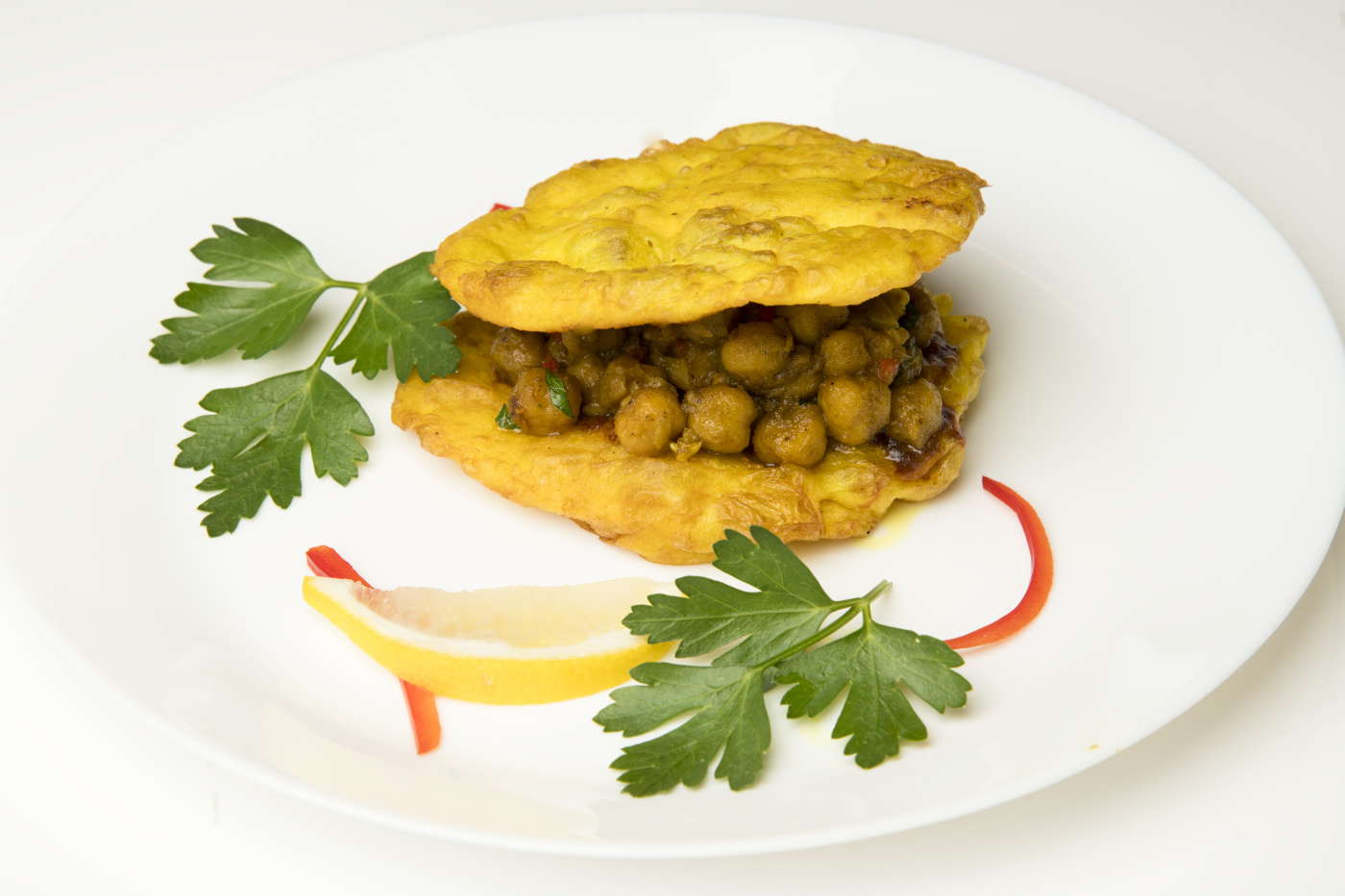 Doubles are an essential Caribbean street food: two round, chewy, turmeric-scented bara (fried breads) with curried chickpeas sandwiched in between, topped with cilantro and tamarind chutneys and other accoutrements. Joycee's tiny Bridgeland grocery has been making them fresh for decades.
630 1 Ave. N.E., 403-234-9940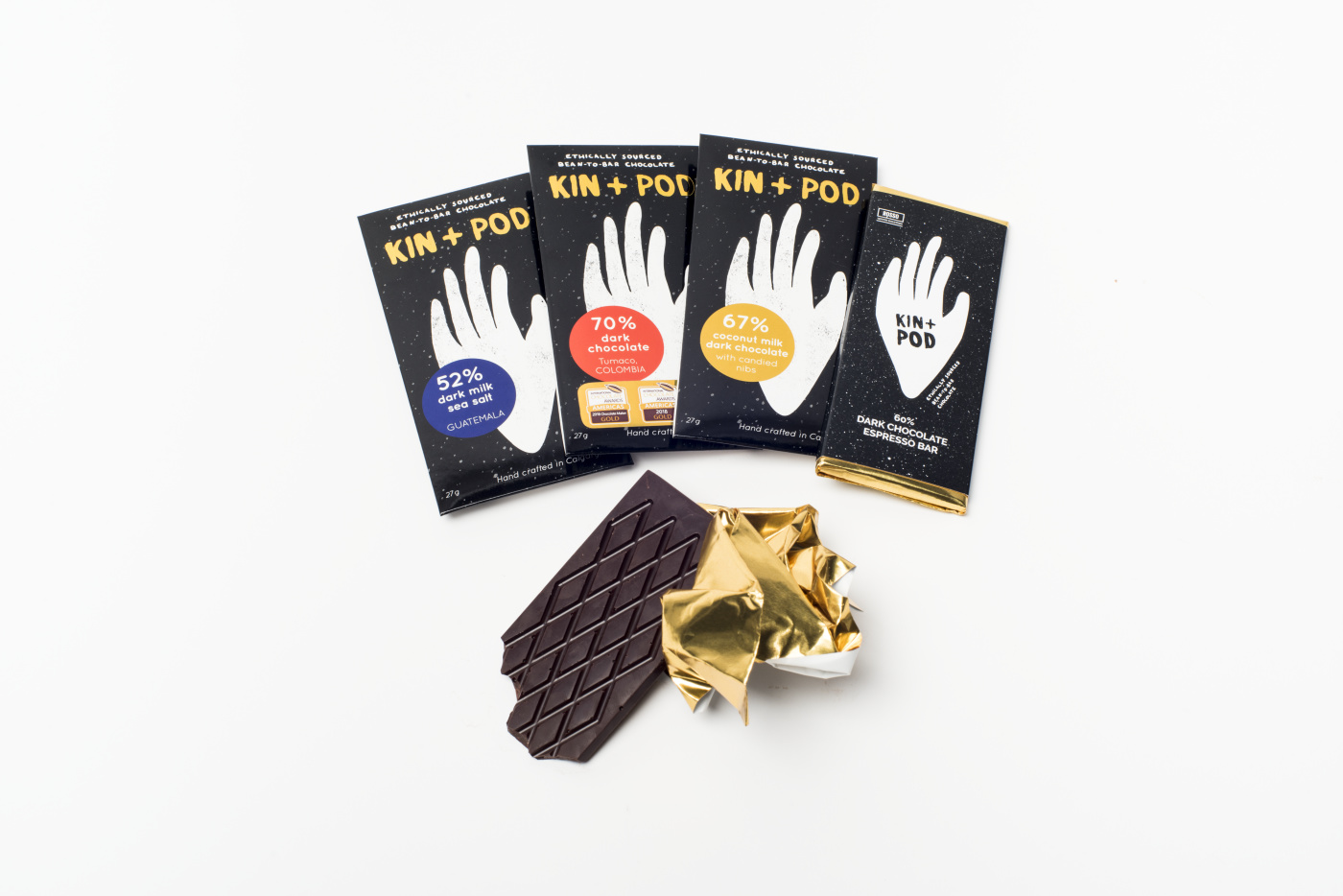 "Bean-to-bar" refers to chocolate that's actually made from scratch, from cocoa bean to chocolate bar — a rare process for craft chocolate makers. (Most chocolatiers source their chocolate from large companies.) Kin + Pod earned three gold medals from the International Chocolate Awards in 2018 for its 70-per cent dark-chocolate bar. Kin + Pod also collaborates with Rosso Coffee Roasters on its Two Wheel Espresso bars, and makes a vegan coconut-milk-and-candied-cacao-nib bar.
Available at retailers across Calgary and through kinpod.ca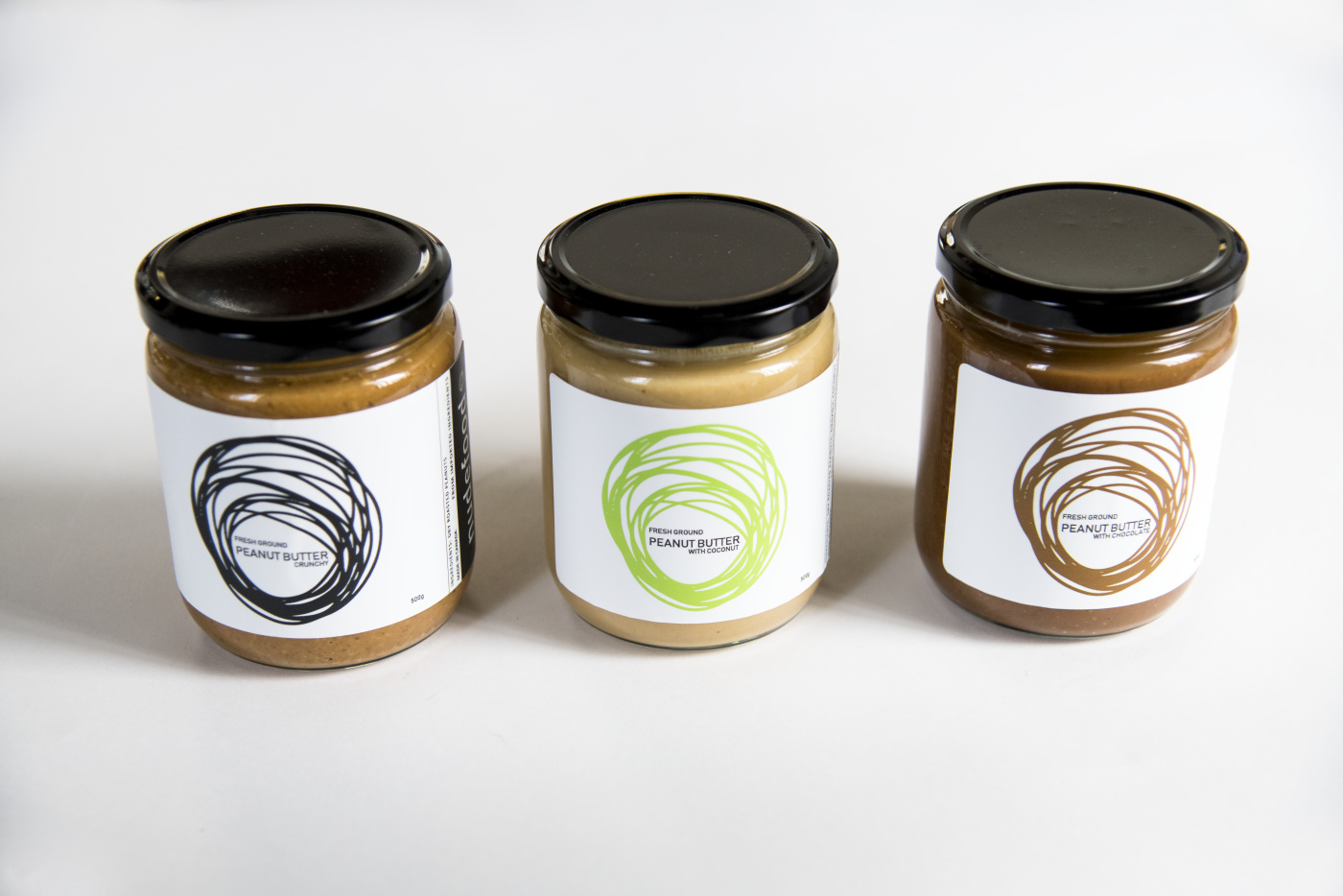 Nudemarket's mission is a world less packaged. To that end, its freshly ground dry-roasted peanut butter (plain, with coconut flakes, or with sustainably farmed, fair-trade chocolate) comes in refillable jars.
Available through nudemarket.ca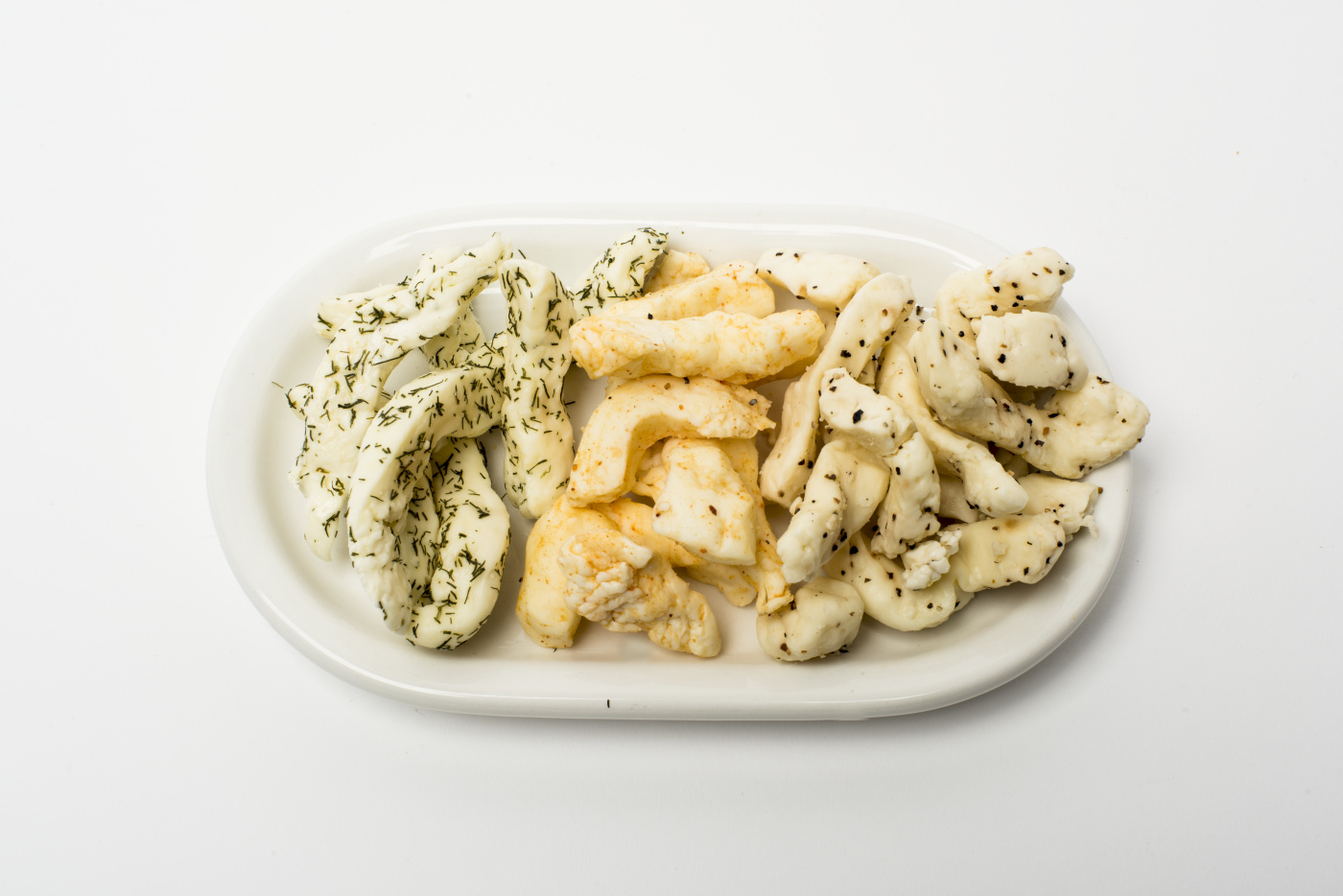 It's the new bag of chips! The Old School Cheesery Ltd. makes curds every day and flavours them with garlic, dill, chipotle, barbecue seasoning and black peppercorns. They come by the bag and are ridiculously addictive. (There's also the option of a combo bag of plain cheese curds plus chunks of pepperoni sticks from Farmer's Own Meats & Custom Cuts, the ultimate Alberta snack pack.)
Available at retailers around town or by phone at 587-281-8888, oldschoolcheesery.com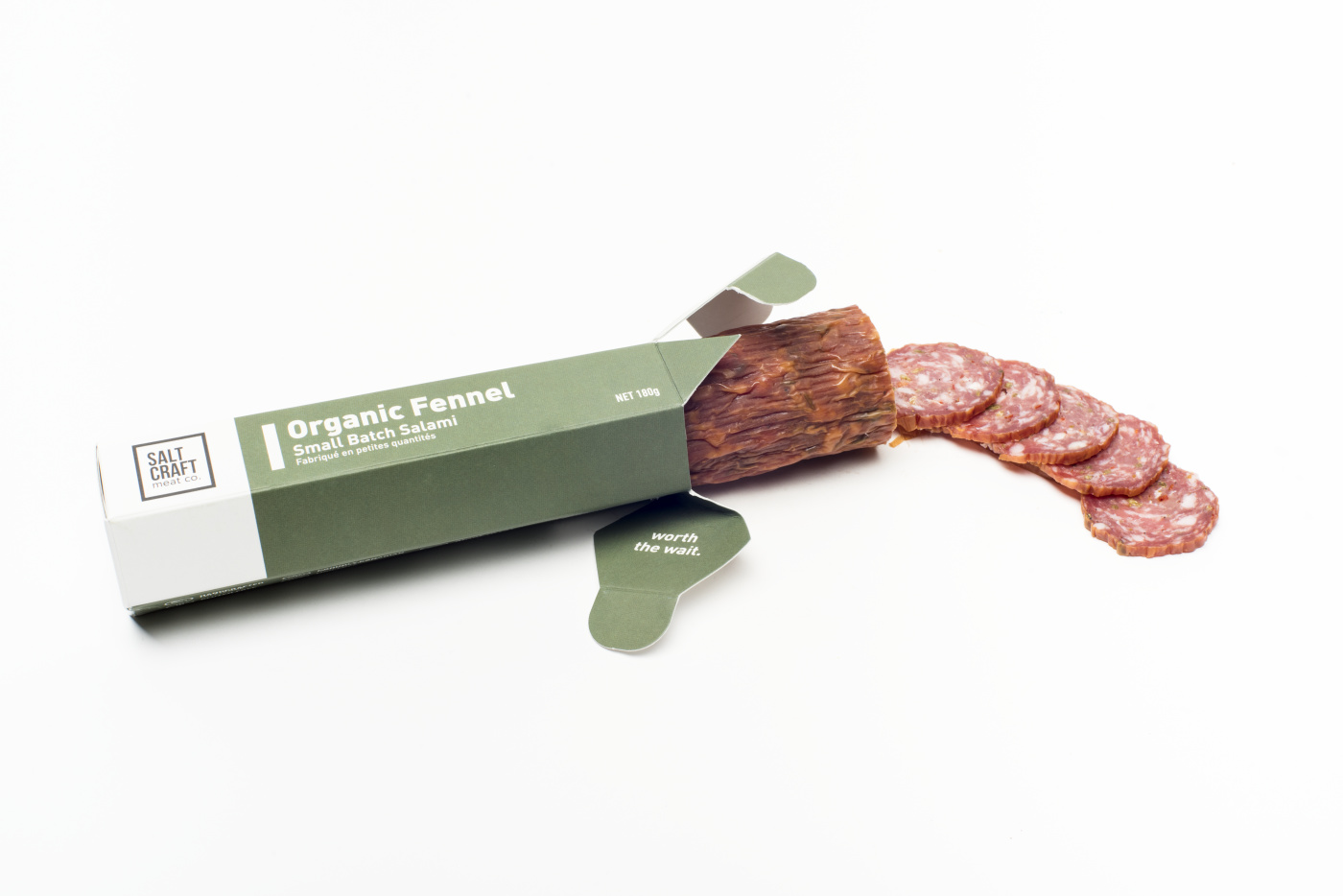 Calgary has no shortage of great salumi, and the fennel seed salami from Salt Craft is one of the greatest. Firm, coarse and buttery, studded with fennel seed, this particular finocchiona is perfect for nibbling with your favourite crackers.
Available at retailers around Calgary and through Salt Craft Meat Co., saltcraft.ca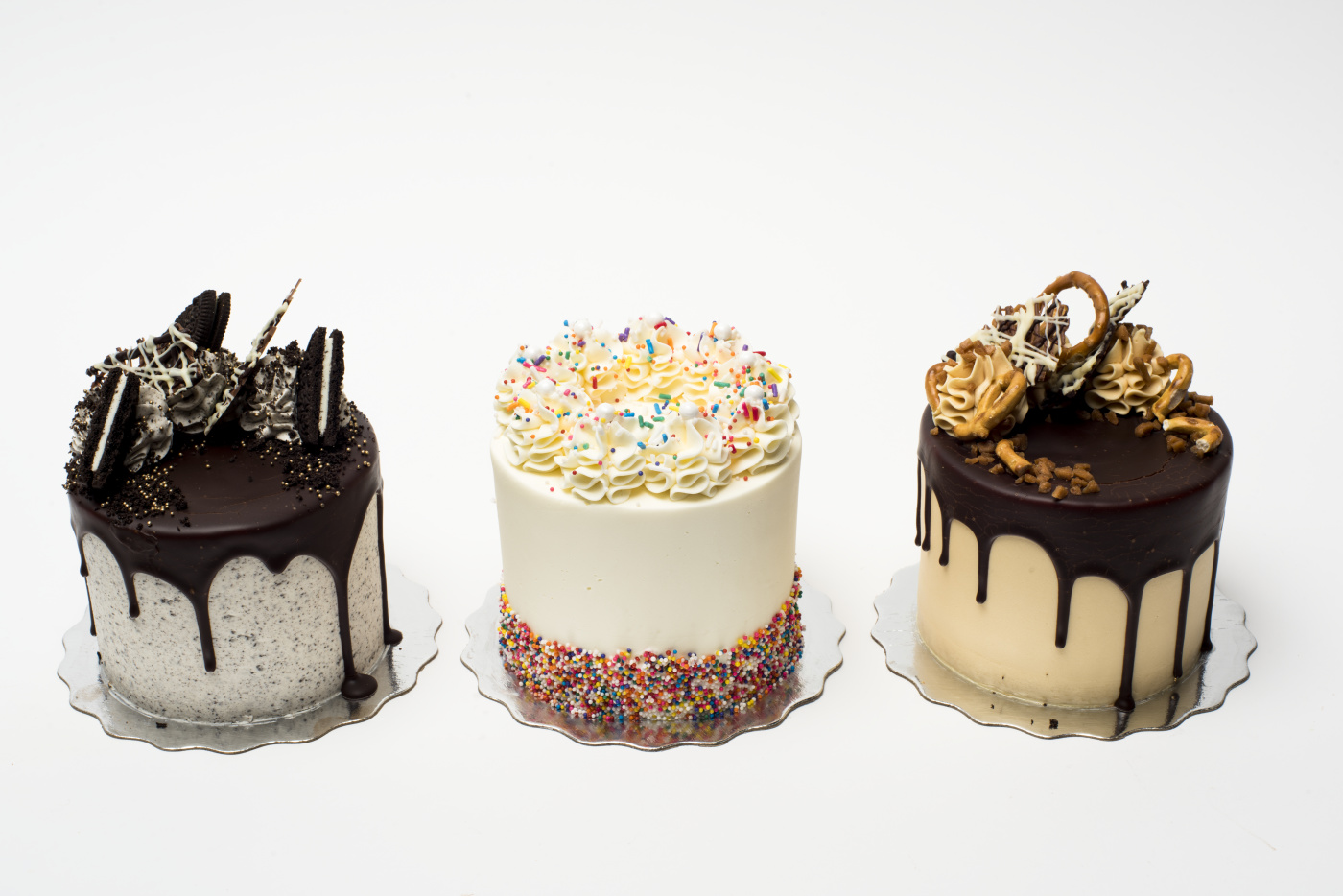 So many occasions call for cake, but full-sized cakes can be too much. The wee cakelettes at Sweet Relief are mini versions of its classic cakes, perfect for two-to-four people. (Sweet Relief also has the very best happy hour — $2 cupcakes the last hour of every day.)
120 13 Ave. S.W., 403-402-9448, sweetreliefpastries.com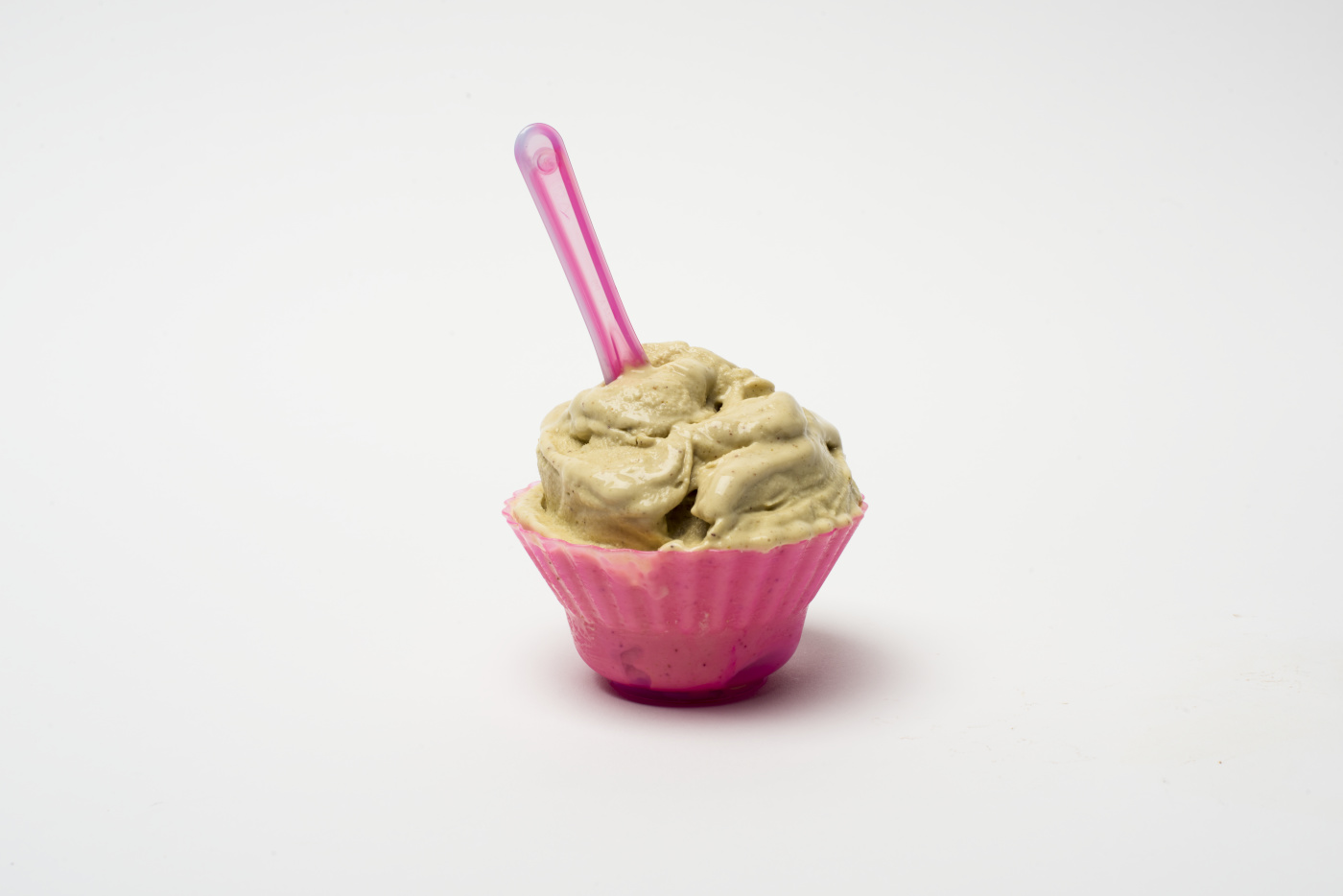 The brothers behind Otto Gelato spent their youth in Sicily and learned to make dense, sticky gelato in Rome. They brought their craft to Calgary, and the frozen deliciousness is as sublime as any gelato you would find in Italy. Try the stracciatella, gianduja and pistachio, made with ground whole pistachios they roast themselves.
Otto Gelato, 125, 400 5 Ave. S.W., 403-826-0434, ottogelato.ca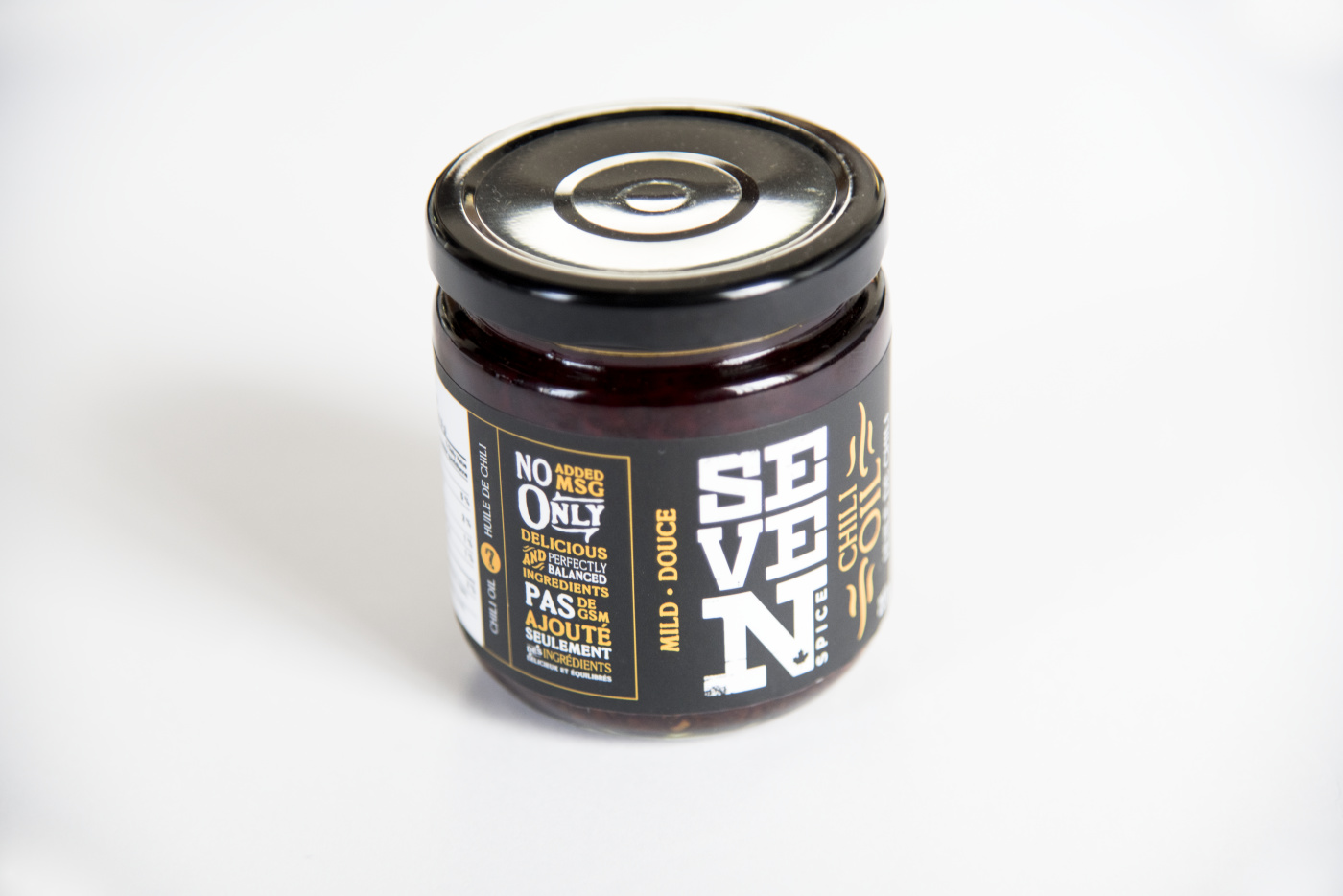 Serbian mother-daughter team Anna and Natalia Lazic came up with uniquely flavourful hot and mild chili oils spiked with garlic and spices that elevate everything from eggs to pizza. I can't get enough of the stuff.
Available at farmers' markets and retailers across the city, and through sevenspice.com
St. Lawrence Bagels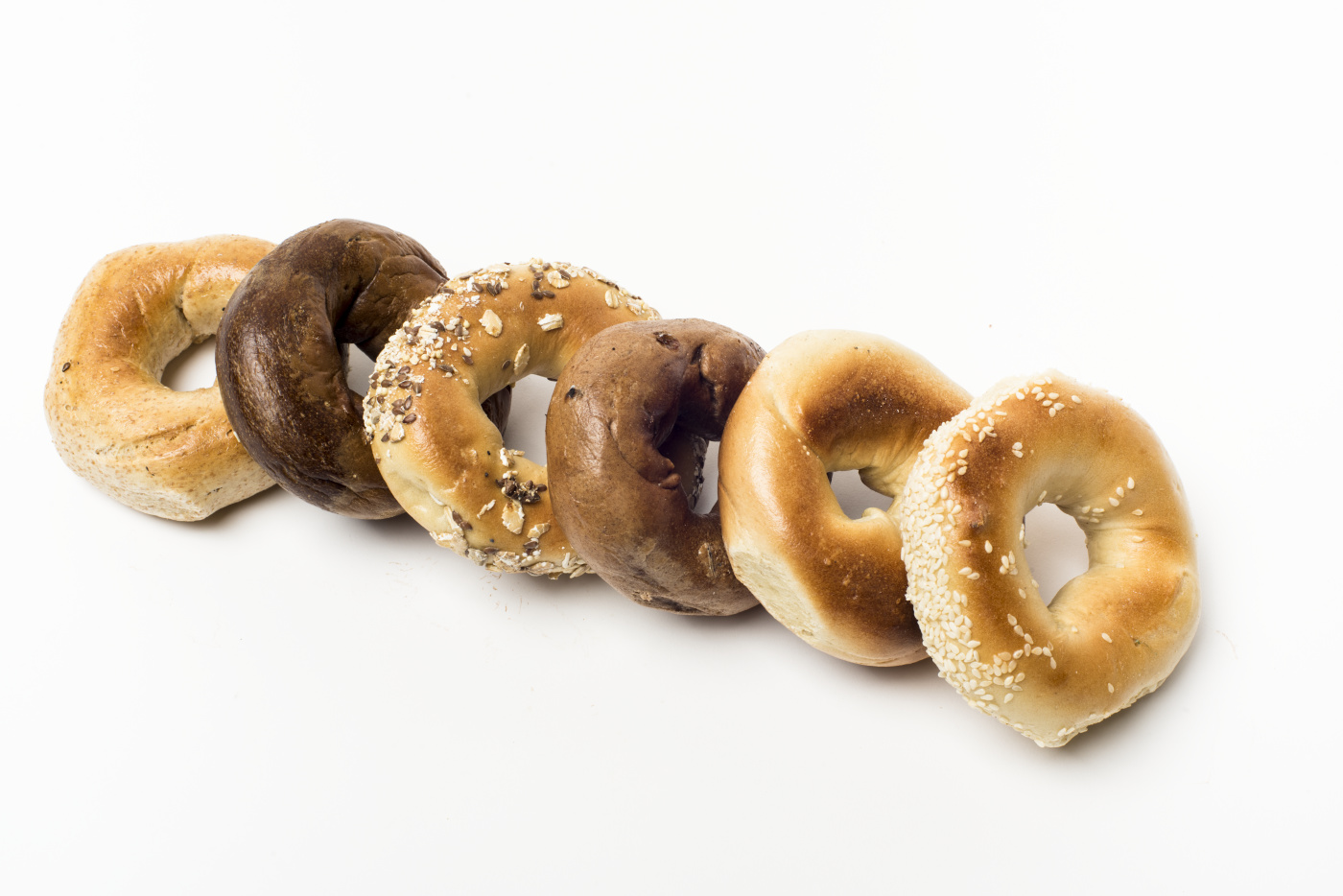 Calgary's bagel offerings have always been relatively sparse, but a new location on Parkdale Boulevard has brought chewy, sweet, Montreal-style wood-fired bagels to the Northwest. Sesame, poppy, plain or multi-grain, by the dozen or half, they're usually still warm when they bag them up.
2638 Parkdale Blvd. N.W., 403-453-5121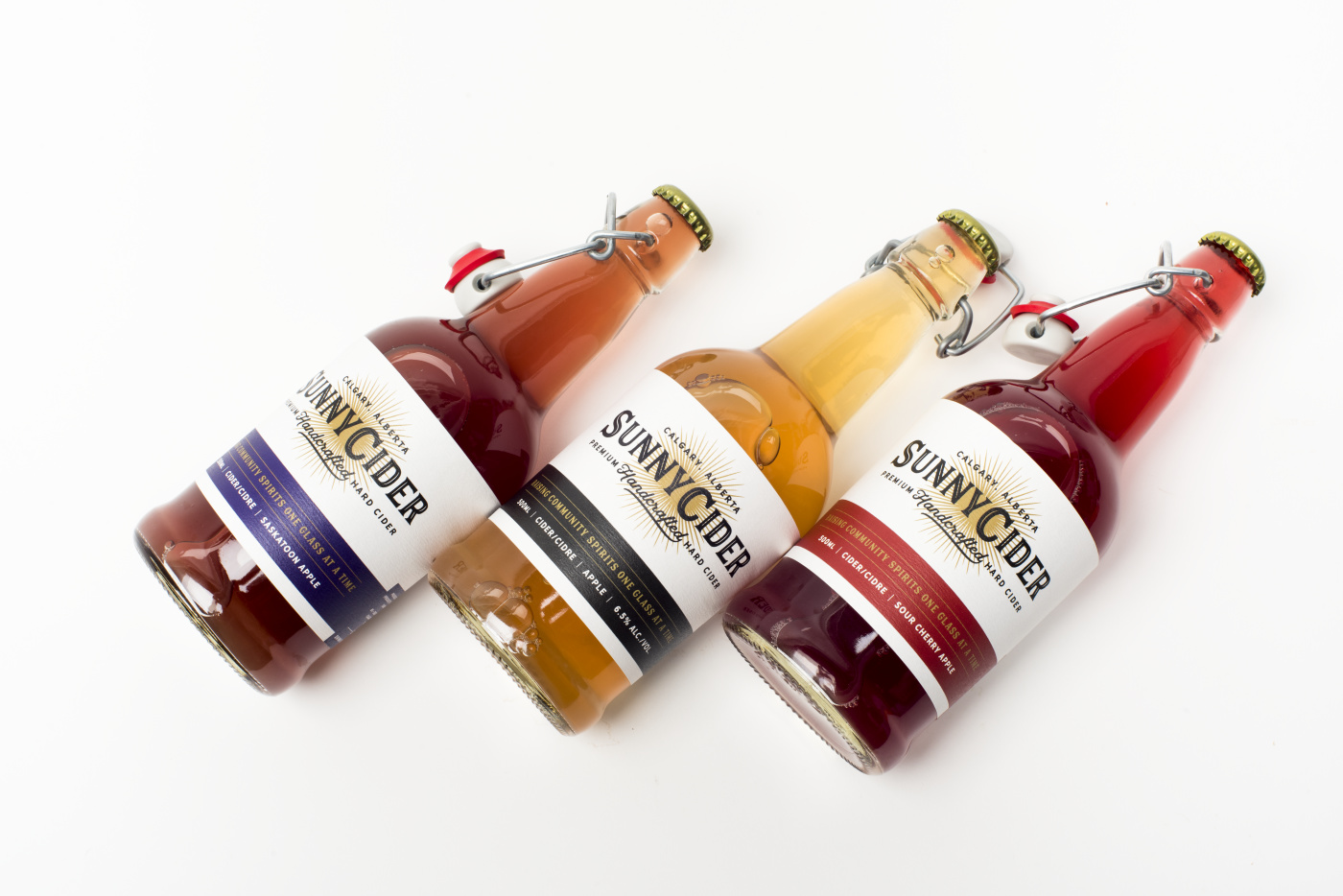 One of Calgary's newest cider producers makes small-batch ciders using 10-per cent Alberta fruit, with the rest coming from B.C. Its goal is to go 20-per cent local, and to that end it collects urban fruits of all kinds — apples, cherries, pears, berries — and if you drop it off, you get paid in cider credit. (The kitchen also offers local products, such as pies from Pie Junkie and a cider float with Made by Marcus ice cream.)
1, 3300 14 Ave. N.E., 403-454-0638, sunnycider.ca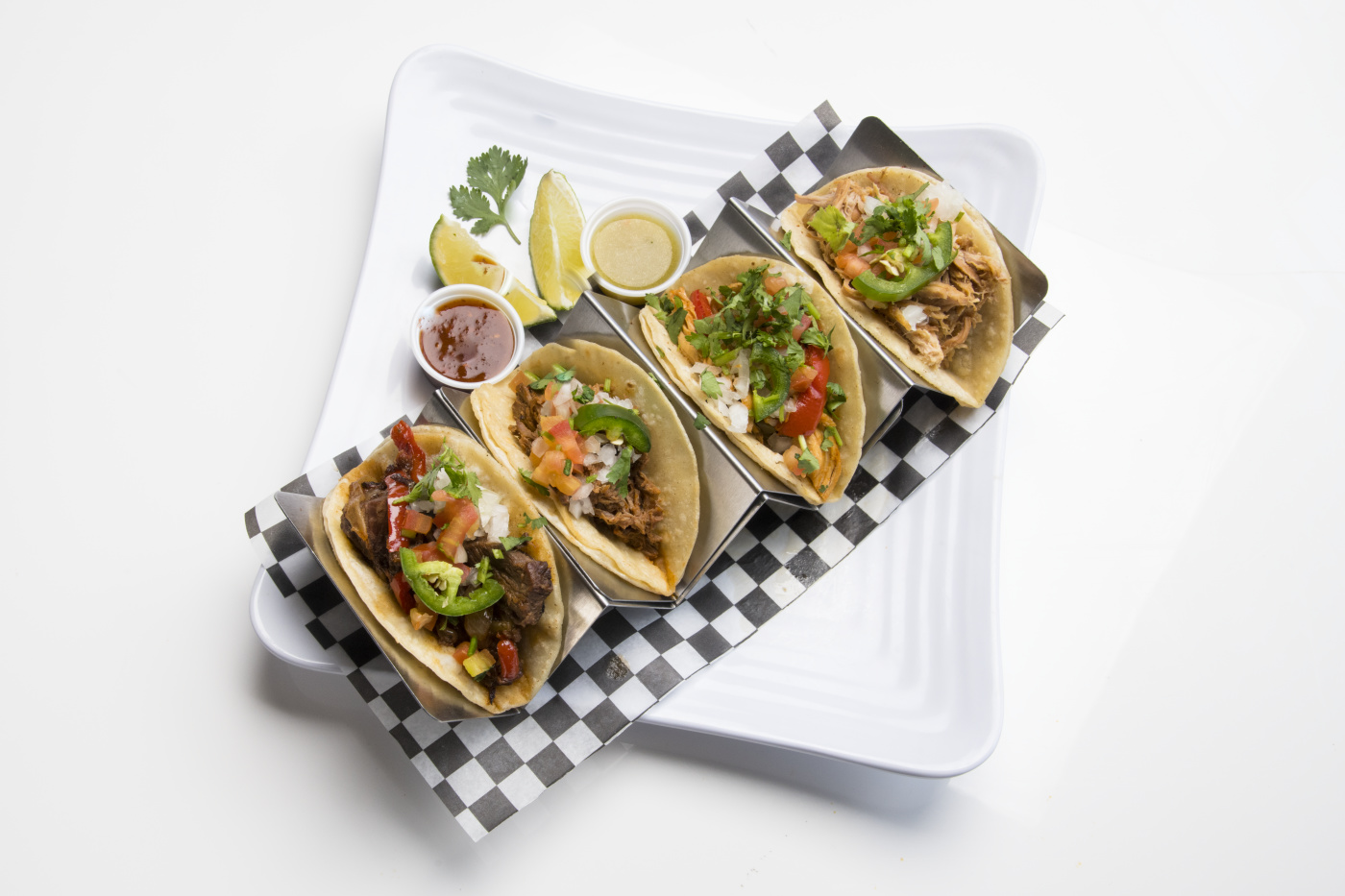 Some of the best, freshest tacos in town — think carne asada, birria, chorizo and al pastor — can be found at Unimarket for just a few dollars apiece, and even less on Wednesdays.
128 50 Ave. S.E., 403-255-4479; and 2405 Edmonton Tr. N.E., 403-984-3373; unimarket.ca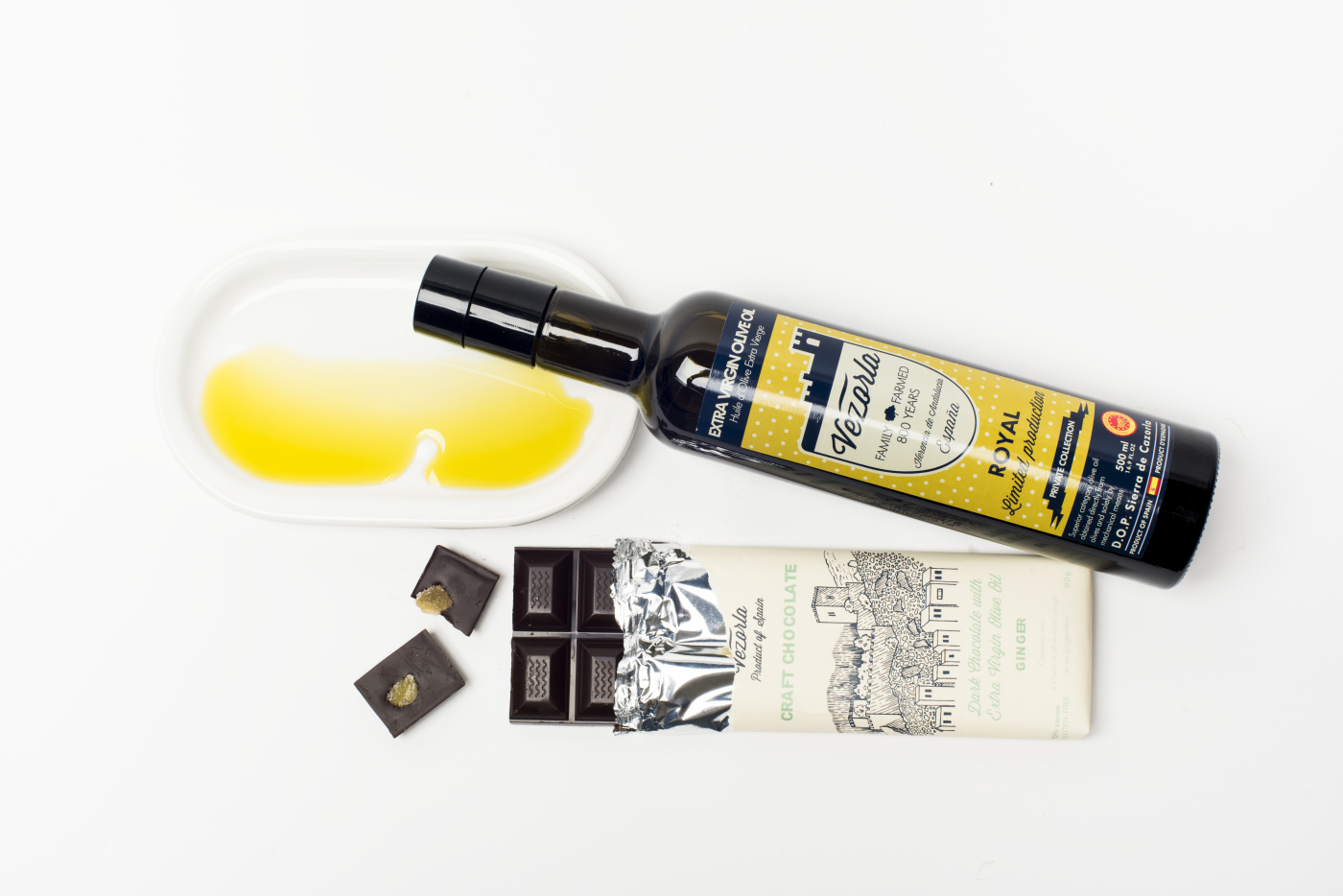 Ramsay resident Veronica Guirado grew up in Cazorla, Spain, an olive-harvesting region for more than 800 years with a protected designation of origin due to its unique geographical environment and natural and human factors. She brings olive oil to Calgary from her family's grove, as well as smooth, earthy dark-chocolate bars made with six-per cent olive oil. It's as local as olive oil gets in Calgary.
Available at retailers across Calgary and through vezorla.com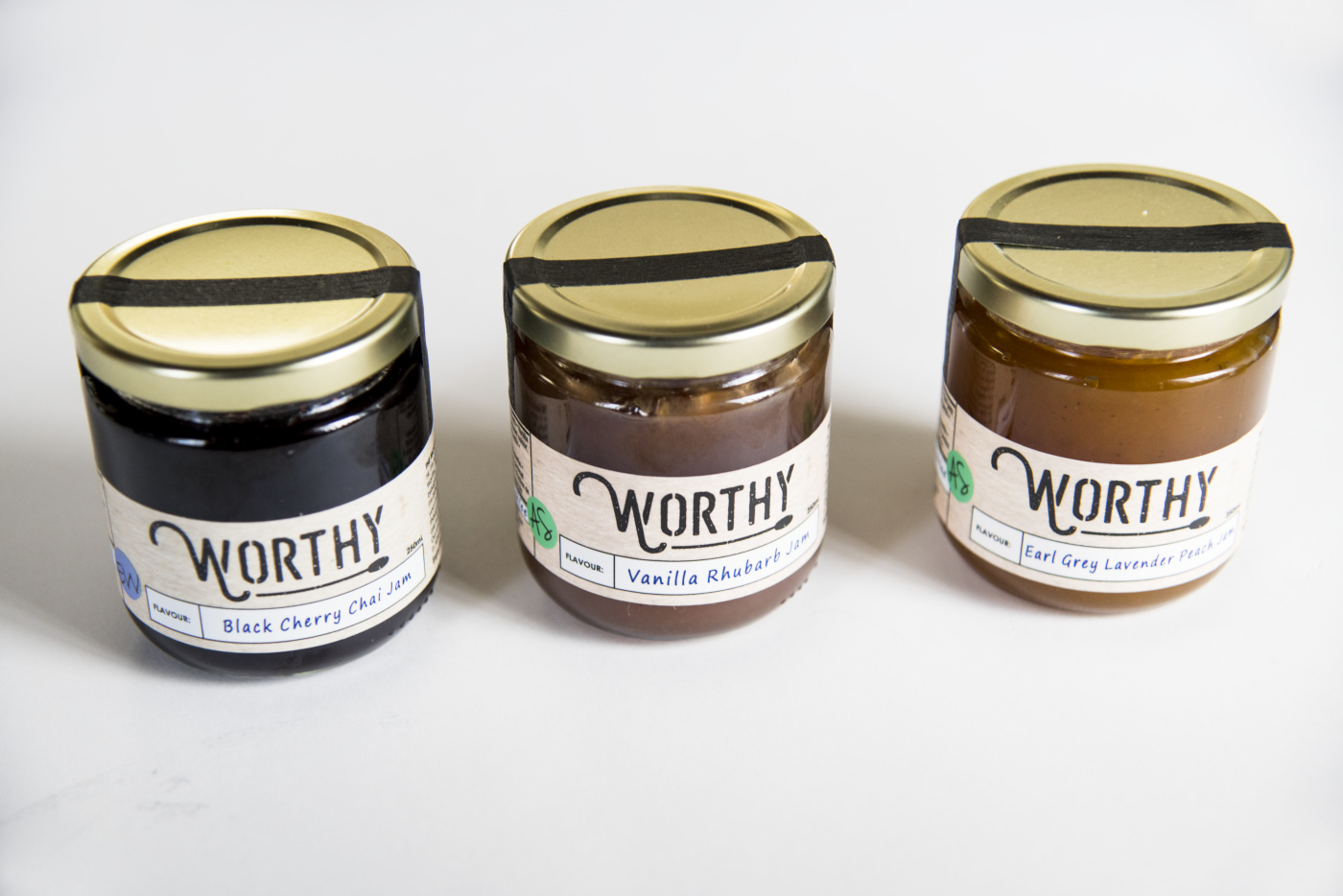 With unique combos like vanilla-rhubarb, strawberry-cardamom, Earl Grey-lavender-peach and black cherry-chai, these small-batch jams are the kind you wish your neighbours would leave on your doorstep. Too good for peanut butter, they're definitely toast-worthy.
Available at retailers around town and through enjoyworthy.com
Join us for the
Avenue's writers and editors are occasionally invited to experience dining and food as a guest, including some of the items in this story. Neither complementary meals nor advertising are required for coverage in Avenue. Neither companies that advertise nor those that provide other incentives are promised editorial coverage, nor do they have the opportunity to review or approve stories before publication.