Willow Park Wines & Spirits headquarters and main retail location has been on Bonaventure Blvd. S.W. since 1994. This summer it got a reno that updated its style and reconfigured the space based on our changing drinking habits. The reno will officially be unveiled September 11 to 13.
Here are six changes to look for.
Mixology centre and tasting bar
Peggy Perry, vice president of purchasing and marketing, says the tasting area is an education centre where customers can learn basic mixology techniques or try a whisky tasting. The store will continue to hold plenty of in-store wine tastings, but has done away with its enomatic tasting system.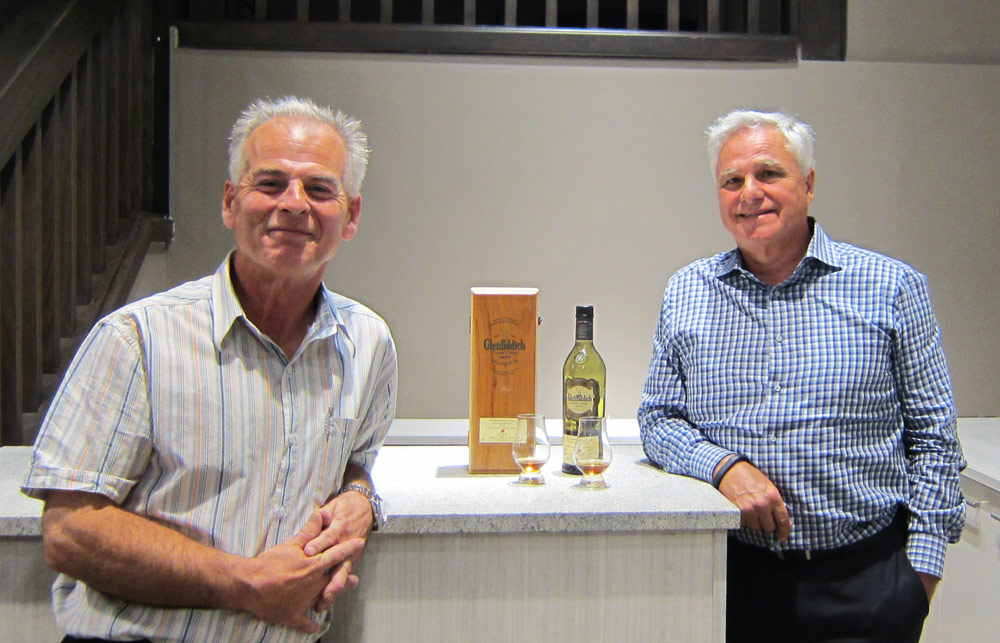 Willow Park Wine & Spirits scotch expert David Michiels and owner Wayne Henuset taste a 1975 Glenfiddich at the new mixology centre and tasting bar.
In through the out door
This decision was a direct response to customer behaviour. Floor staff noticed that people often tried to enter the store through the door at corner of the building – the exit. So they swapped the "in" and "out" doors.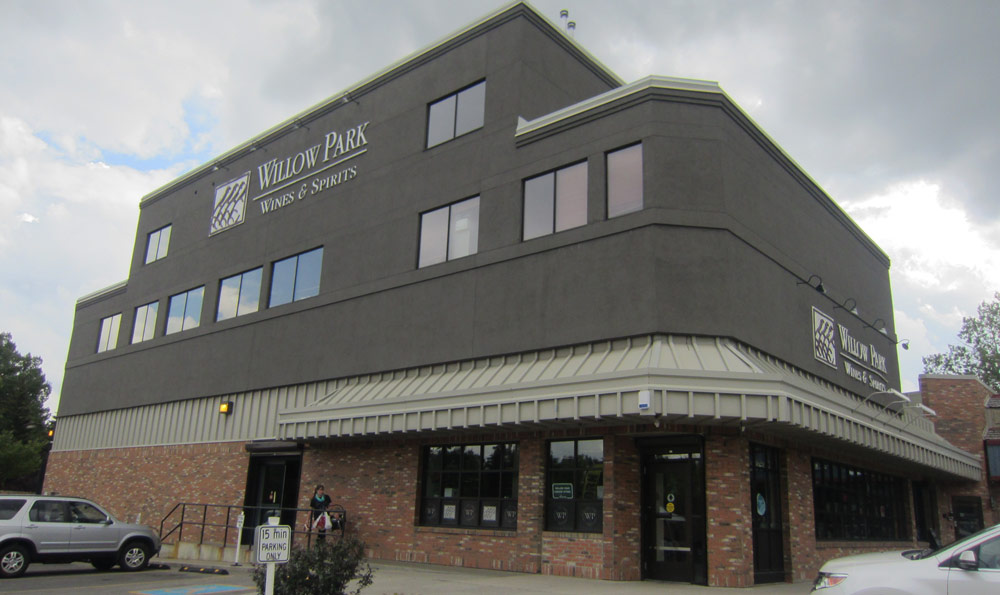 Customers now enter at the corner and exit at the south wall.
Accessories swap with tills
Perry says the accessories area, with glassware, corkscrews and gadgets, was so popular with customers that it made sense to make it more prominent. It also made sense to move and rethink the checkout tills, which Perry says used to be a problem area.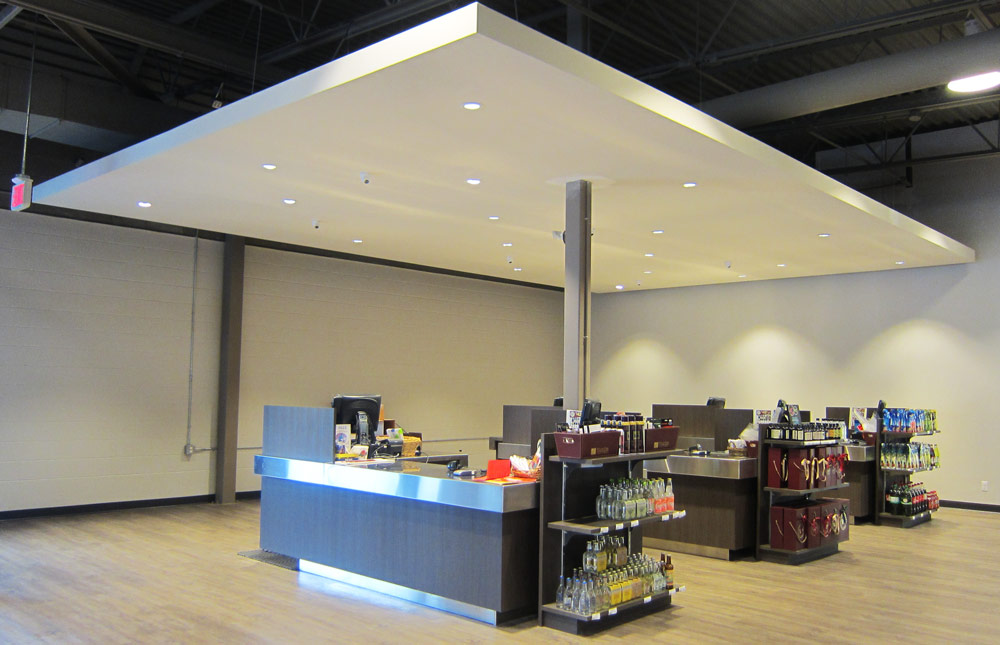 The new checkout tills.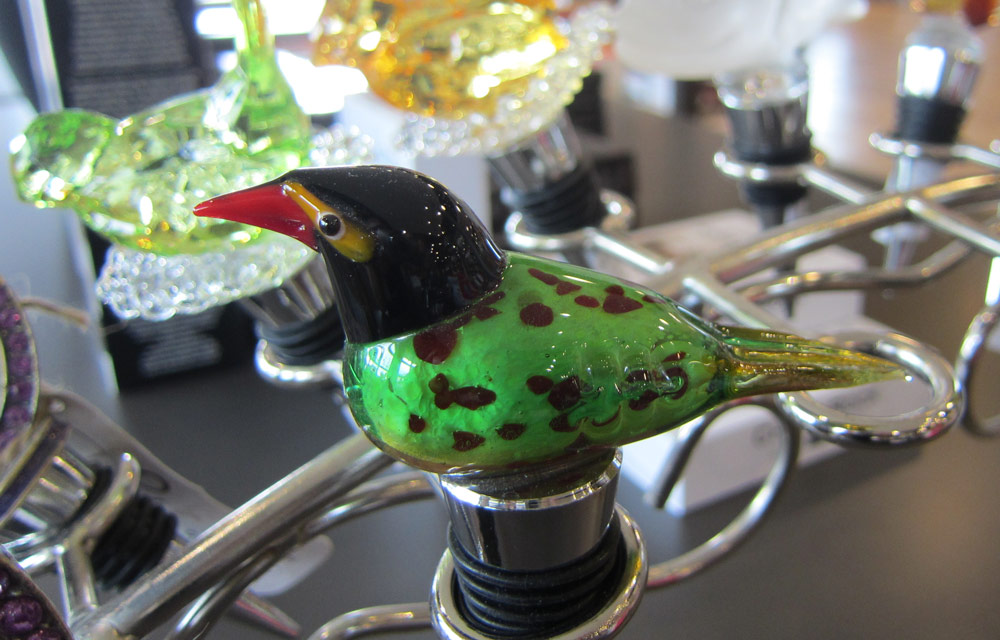 A glass wine stopper in the welcoming accessories area.
New flooring
Events and foot traffic took their toll on the store's wooden floor. "It looked like a patchwork quilt," Perry says. The floor, formerly divided into parquet and cement areas, has been replaced with remarkably wood-like grey vinyl, which can be removed and replaced in sections as needed. Because the floor is now uniform, Perry says another long-standing shopping complication has disappeared – shoppers used to assume the bottles displayed in the wooden floor area were pricier than those over the cement floor.
The store has also embraced a clean white and grey palate with metallic accents to replace its former yellow hues and light oak. "It was very dated, very '90s," says Perry.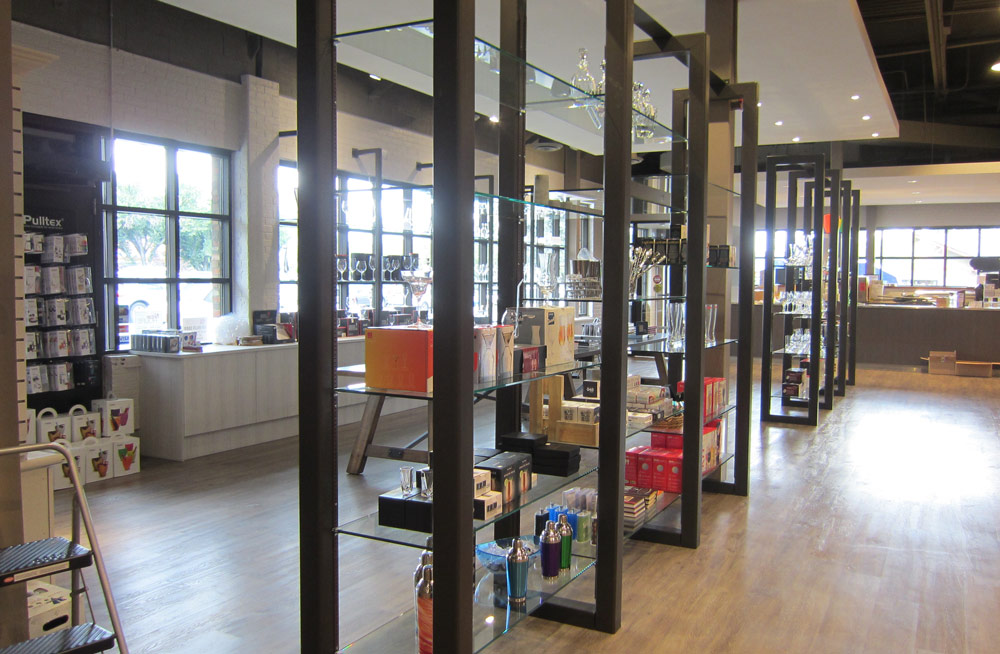 The store's vinyl flooring looks like wood but is more durable.
Recategorized drinks
In keeping with the now-uniform flooring, what were once "regular" and "specialty" wine categories have now been blended together, reflecting a trend toward multi-category drinking. Customers can now shop by country of origin rather than by price point, whether they sell for $9 or $90. Wine, beer and spirits are also more closely integrated to reflect consumer trends.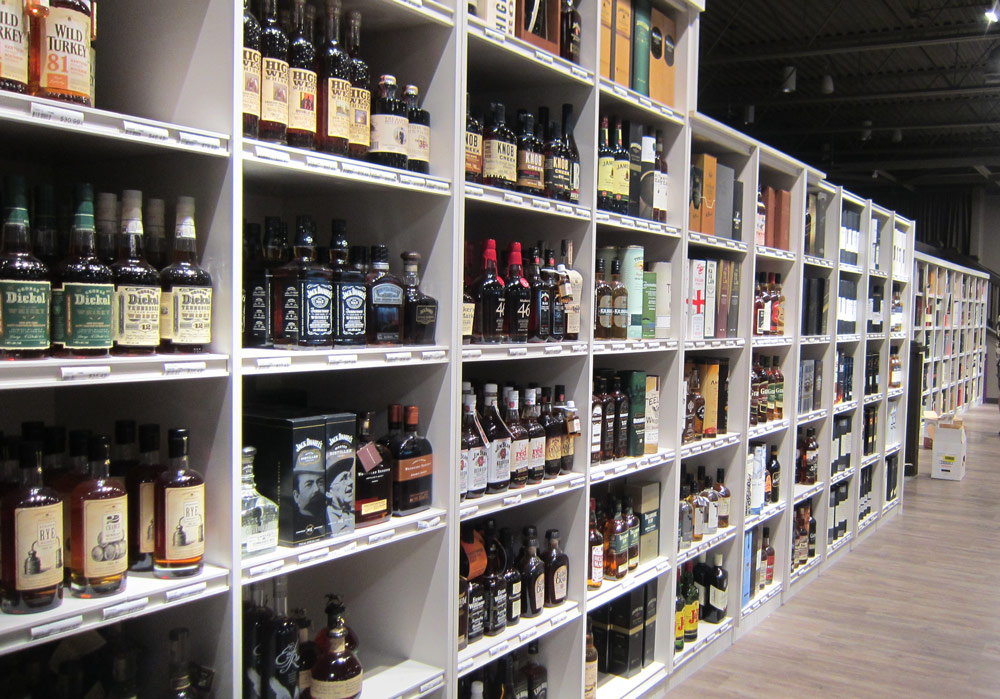 Perry describes the new space as, "Open, fresh and shoppable."
More room for rum and tequila
There's been a boom in demand for rum and tequila, which means more retail space and more variety. Where once stores would mostly stock Bacardi, Perry now points to a display that is several metres wide and full of options.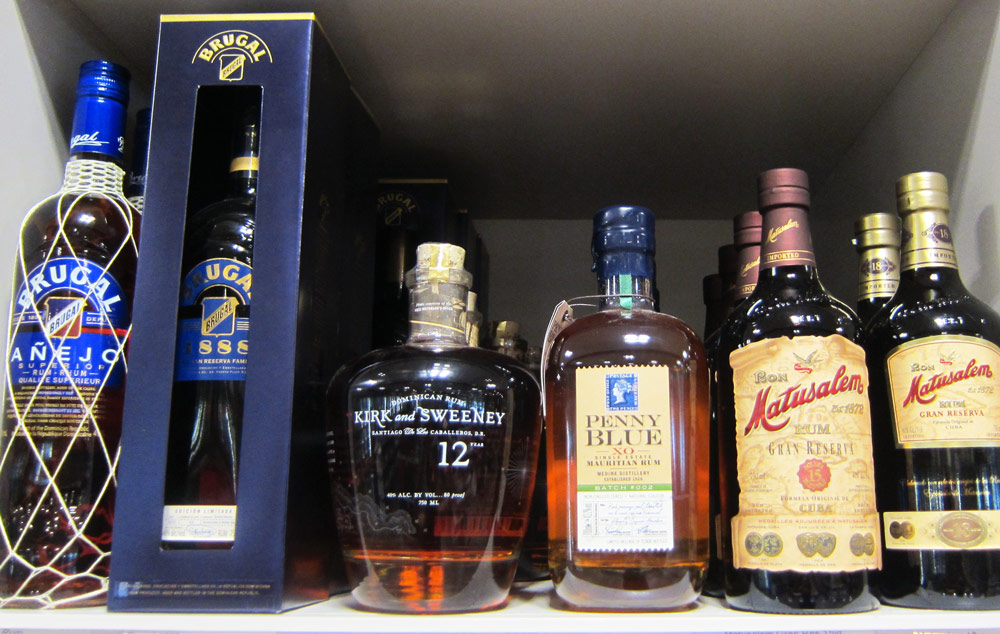 Perry estimates the store has gained about 1,000 square feet of retail space..
The Reno Reveal Party
Willow Park Wines & Spirits officially completes its renovations this week, with new chandeliers, metal letters to identify the different sections, vases for floral features, a tequila tower and a champagne tower. The official unveiling of the space is at The Trusted Expert's Selects Festival on Friday, Sept. 11 at 7 p.m. There is also a Pop-up Party with Jorges Ramos on Friday at 6 p.m. On Sunday, All Things Bubbly turns the new sales floor into a sampling party for sparkling wines, beers and cocktails from 1 to 4 p.m. That event is free. Find information and tickets to these events and Willow Park Wines & Spirits fall calendar, visit willowpark.net.
Willow Park Wines & Spirits, 10801 Bonaventure Dr. S.E., 403-296-1640, willowpark.net