6 Items In Gabriel Hall's Pantry
Food writer and blogger Gabriel Hall shares his must-have kitchen and bar staples for the season of entertaining.
By Jennifer Hamilton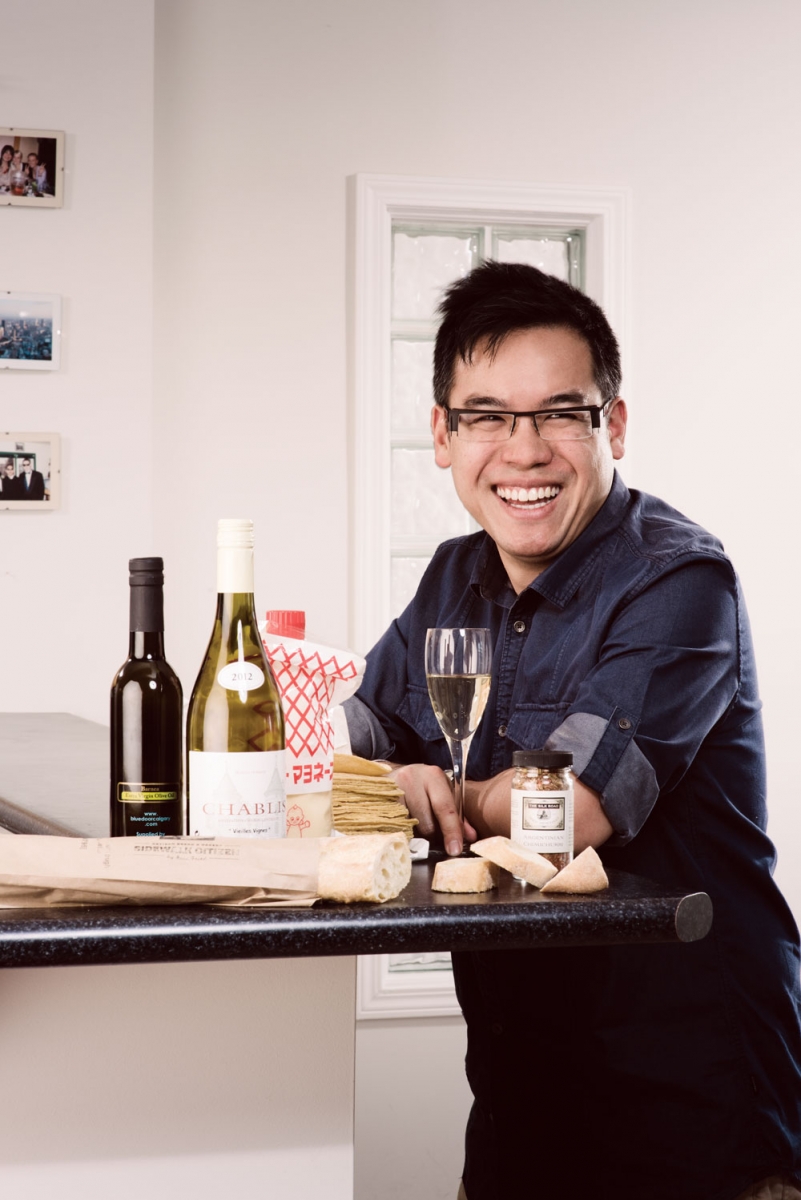 photograph by jared sych
Gabriel Hall is a globe-trotting food writer and blogger who's especially interested in food and its close relation to culture and identity. As such, he always makes sure he has enough goodies on hand to feed guests who stop by. "In Asian families, you make sure that guests never, ever leave the house hungry," he says. He's also a pragmatist: "Friends drop by for drinks, and one turns into two … you have to make sure you have food on hand so people don't get too drunk." His favourite go-to treat is sushi rice balls with canned tuna and Japanese mayo in the middle.
For more foodie adventures with Hall, visit his blog at levoyagegourmand.com.
"It's earthy, nutty, with great robustness. If you're eating a fresh baguette, it goes a long way with some truffle salt for some earthy, natural flavours."
Grard Tremblay Chablis
"It has a beautiful minerality that goes well with seafood, pasta and salty cheeses."
"I make a point of driving to Sidewalk Citizen between 12 and 1 p.m. to get them when they're still warm."
Japanese Kewpie mayonnaise
"I fell in love with it in Japan. They put it on everything, even pizza. It's a little sweeter, not as tangy as our mayo, and it's perfect with a can of tuna."
Las Tortillas
"They're authentic corn tortillas made from scratch by a local Mexican family. If you've got some leftover steak or chicken, just wrap it up as a taco for an instant snack."
"It works well on anything grilled – pork, chicken, steak. You can put it on dry or mix it with olive oil in a mortar and pestle to make a wet rub."