7 Vegetarian Restaurant Dishes to Try
If you are vegetarian or just not interested in meat at the moment, you'll find plenty of options at some of Calgary's best restaurants.
By John Gilchrist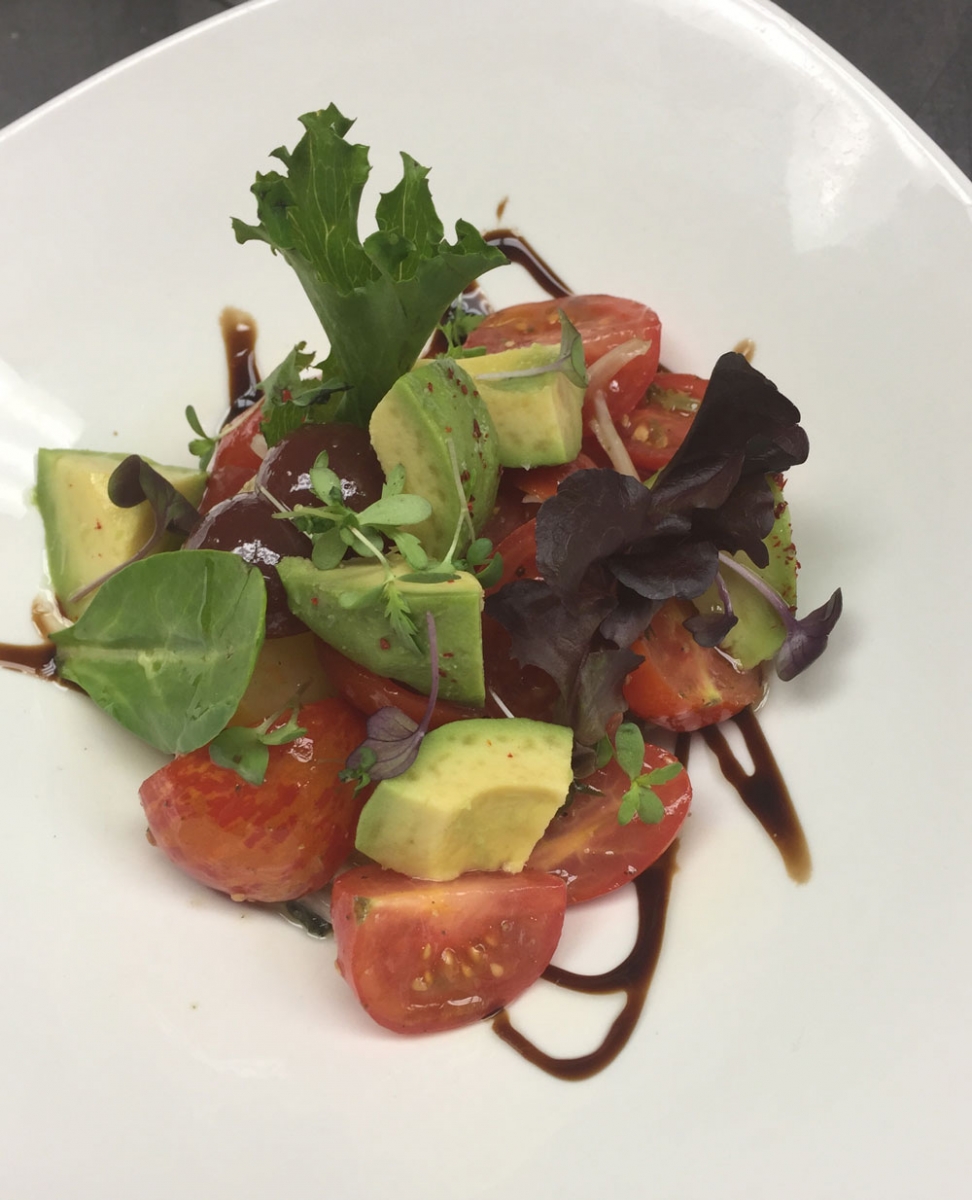 photograph courtesy of candela
The tomato salad at Candela.
Wild mushroom carnaroli risotto with local vegetables and orange gremolata.
107 8 Ave. S.W., 403-265-9595, thebelvedere.ca
Tomato ceviche with mixed fresh tomatoes, avocado and olive oil.
1919 4 St. S.W., 403-719-0049, candelalounge.com
Cold ramen with noodles, cucumbers, tomatoes, seaweed, smoked egg and a sesame vinaigrette.
225 7 Ave. S.W., 403-237-5596, goroandgun.ca
Fish tacos with whole, roasted fish, pico de gallo, pickled cucumber and radish slaw.
308 17 Ave. S.W., 403-265-7343, modelmilk.ca
Charred broccoli, ajo blanco, espelette and garlic chips.
528 17 Ave. S.W., 403-457-1432, oxandangela.com
Forno-roasted Gull Valley eggplant with green beans, watercress, puffed ancient grains and miso froth.
25 Prince's Island Park, 403-261-7670, river-cafe.com
Fire-roasted vegetable strudel with balsamic reduction.
1935 McKnight Blvd. N.E., 403-291-4600, bwportocallhotel.com