This spot owned by Fratello Coffee Roasters is always a safe bet for a well-made coffee with a side of people-watching on 17th Avenue S.W.
740 17 Ave. S.W., 403-265-2112, fratellocoffee.com, @fratelloanalog
It's almost impossible to find a cup of coffee that costs a dollar, except at the Butcher. And, you know what? It tastes good, too!
250 6 Ave. S.W., 403-265-7765, butcherbakeryyc.com, @butcherbakeryyc
Cafe Blanca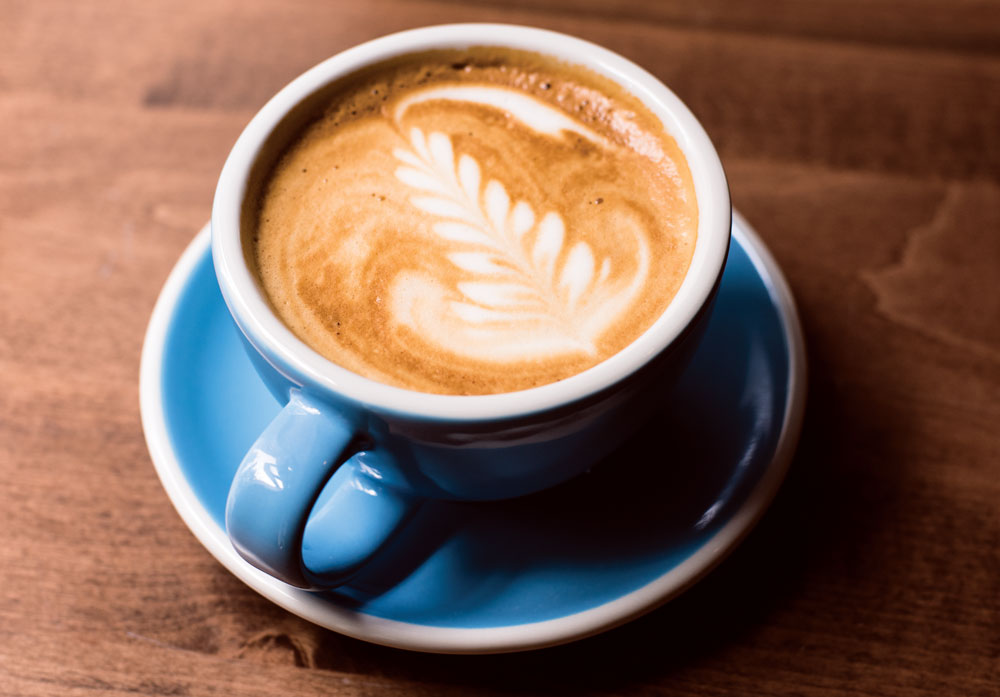 Latte from Caf Blanca.
A bit out of the way (located in Eau Claire), Blanca is worth trying out for its syphon coffee. The process is quite fun to watch before the cup lands in your hands.
240 Riverfront Ave. S.W., 403-460-2002
The patio gets plenty of sun and the traffic is blissfully light, so this Inglewood coffee shop is a great place to relax while you sip.
909 10 St. S.E., 403-457-0697, cafegravity.com, @cafegravity
Hear's My Soul Cafe
This East Village caf pays homage to the owner's friend who passed away six years ago. Aside from enjoying coffee in the warm, friendly space, there is live music and original art to soak up as well.
535 8 Ave. S.E., 587-350-2200 
The Kensington institution caters well to anyone who enjoys sweeter, but still caffeinated drinks like the mocha with a shot of raspberry syrup and topped with a generous amount of whipped cream.
1126 Kensington Rd. N.W., 403-270-3780, highergroundcafe.ca, @highergcafe
At this general store/pharmacy you can pick up your essentials, flip through a large record selection and get a great coffee at the barista counter – the cherry on top of it all.
112 4 St. N.E., 403-266-4142, lukesdrugmart.com, @lukesdrugmart
You'll find expertly crafted drinks at all of the Phil & Sebastian locations, but the caf inside Chinook Centre goes to show that mall coffee doesn't necessarily mean subpar coffee.
Various locations, 403-686-1221, philsebastian.com, @philandseb
Big on community, Rosso's charm doesn't just lie in the house-roasted beans used in its drinks, but also in the diverse local artwork showcased at each of the cafs.
Various locations, 403-264-7900, rossocoffeeroasters.com, @rossocoffeeco