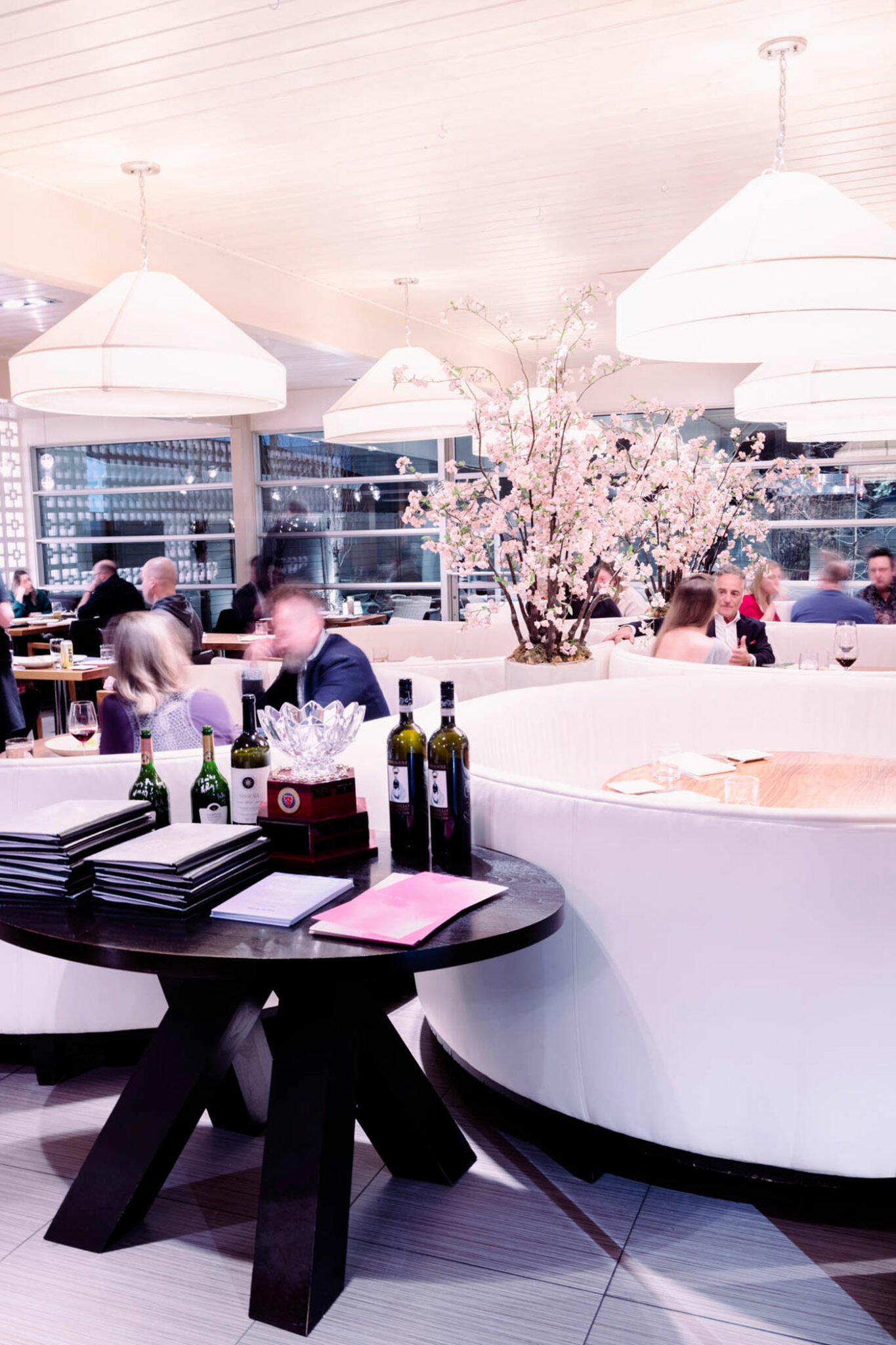 On November 1, Alloy restaurant celebrates its 15th anniversary. In 2007, co-founders Uri Heilik and chef Rogelio Herrera opened their contemporary fine-dining experience in an off-the-beaten path location in the city's Manchester industrial district just south of Stampede Park. With its bright, mid-century-inspired interior and lovely enclosed patio, and expertly crafted menu drawing from the owners' Latin and Mediterranean heritages, Alloy has become a fixture of local Best Restaurants lists and a sought-after event and wedding venue, as well as many Calgarians' go-to spot for special-occasion dining. 
We caught up with Heilik for a chat about the secrets of Alloy's success.
Fifteen years is a significant milestone for a restaurant. What is the secret to its longevity?
Uri Heilik: "I feel like the concept resonated early with guests and then, going forward, the consistency in food and service has kept guests returning year after year. I also feel the personal connections we have made through the years have turned guests into friends, and that makes for a very welcoming environment."
The past 15 years have included the global financial crisis of 2008, the recession of 2015 and the pandemic years of 2020-2021. How was Alloy able to survive these events? 
UH: "Honestly, I would say the lessons I learned from my father: be prepared; be responsible; [and] cash reserves are king. Having cash flow to weather storms so the stress of day-to-day; or week-to-week; or, in the case of COVID, month-to-month setbacks won't sink the ship. Also, having the phenomenal customer base that we are blessed with — whenever there were tough times, or [when we] had to close during lockdowns, as soon as we re-opened we were fully booked with reservations. The support from our customers is everything to us." 
One thing that is unique about Alloy is its location in the Manchester district. Why did you choose that location? You must have had people telling you it was crazy to open there.
UH: "Oh yes, people thought we were crazy! We actually had a few well-known Calgarians bet against our success (ha ha), but everyone likes an underdog story. However, our location is a huge plus in my opinion: from a fully private parking lot, to privacy away from downtown, I couldn't have asked for a better location." 
Do you have any special celebration events planned to mark this milestone?
UH: "We are celebrating on November 1 with a private tasting menu and wine dinner, a chance to showcase a few new creations and play with some old classics from past menus."  
How would you describe your partnership with chef and co-owner Rogelio Herrera after 15 years?
UH: "My 'marriage' to Rogelio — that's what we call it — is as it always has been: two brothers working together to make our dreams a reality. We each have a half-circle we work on that forms one complete partnership. Of course, [when we started Alloy] we had more hair and less grays, but it's all worth it!"
220 42 Ave. S.E., 403-287-9255, alloydining.com, @alloydining