While some places go for patty height, Boogie's burgers are all about surface area, with the meat extending to the edges of the bun. With that as a base, this funky little joint can go wild with the toppings. Sure, you can have a classic bacon and cheese, but why stop there? Top your burger with a butterflied wiener, fried egg, pickled beets, nacho chips or pepperoni.
A-908 Edmonton Tr. N.E., 403-230-7070; 2129 33 Ave. S.W., 403-454-2902, boogiesburgers.com
Two patties, two slices of cheese melting over the edges, a healthy swipe of sauce and a plush egg bun – not to mention red onion, a thick slice of tomato and chopped lettuce. It's the great Canadian burger bumped up by the French chef, Xavier Lacaze, who created it. (Chef Lacaze is no longer there but his burger remains.) Good enough as is with a side of fries, you can also order this burger "loaded" with a fried egg, mushrooms, avocado, bacon and blue cheese. Ooh la la.
100, 317 10 Ave. S.W., 587-350-5015, briggskandb.com
Although known for its steaks and extensive selection of whisky, the burger at Buchanan's Chop House holds its own. The charbroiled, nearly spherical Angus sirloin patty is thick and incredibly juicy, and is topped with lettuce, onion and tomato with burger sauce and a pickle on the side. The addition of bacon and cheese give even more height to this burger, making it tricky to get it all in one bite.
738 3 Ave. S.W., 403-261-4646, buchanans.ca
Named for the diminutive square footage of its original location, Burger 320 now boasts three locations serving up seven burger versions, from a classic five-ounce patty of Alberta beef to the "Wickens" topped with bacon, block cheddar, peppery arugula and a barbecue rhubarb-onion chutney. Don't feel compelled to stick to the menu, though. Create your own by choosing from several types of cheese, fixings, aiolis and specialty toppings such as tomato candy or artichoke tapenade. A gluten-sensitive option is available.
814 1 Ave. N.E., 403-515-0035, and two other locations, burger320.com
Charcut has built a reputation with its signature "share burger" made from pork sausage and topped with cheese curds and one or more fried eggs – depending on how big you want your burger. Sold by the ounce, it's designed to share; just slice and serve when it arrives on the table. You can also get a solo size at lunch if sharing's not your thing.
899 Centre St. S.W., 403-984-2180, charcut.com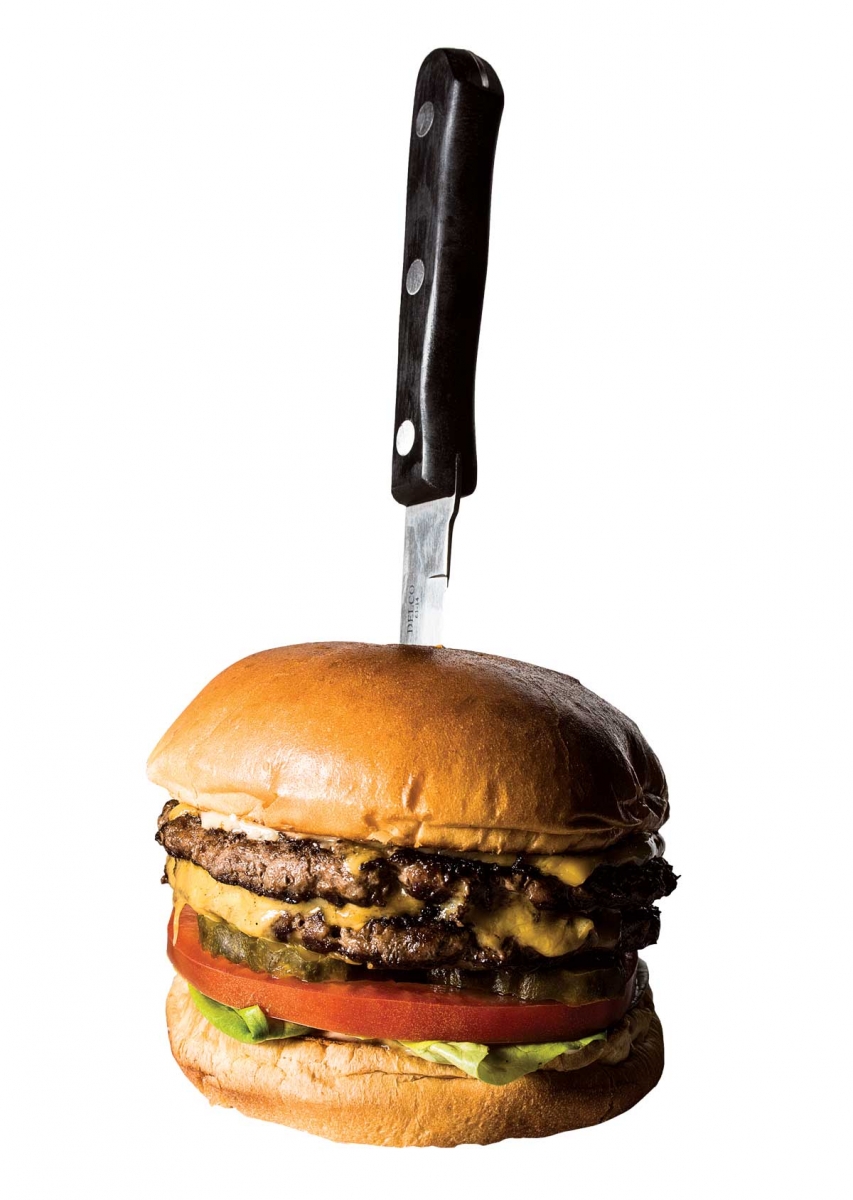 Whether you're out on the city's west side or hanging in the inner-city, a good burger can be found at National. It's the same burger that gives sister restaurant Clive Burger its name – grass-fed Alberta beef with signature Clive sauce, American cheese and all the fixings on a brioche bun. Stop by National on a Thursday for "beer meets grill," when $17 gets you a burger and brew.
Four locations, ntnl.ca; 736 17 Ave. S.W., 403-229-9224, cliveburger.com
A burger deemed "bigger better" may seem like boasting, but Earls is true to its word with this one. Simplicity doesn't mean standard with this burger. Instead, the traditional toppings just make the flavour of the Canadian Angus beef patty stand out more.
Multiple locations, earls.ca
Naina's takes burgers and turns them inside out, stuffing any combination of traditional and not-so-traditional toppings into the middle of half-pound burgers. They arrive out of the kitchen like fist-sized balls of meat on a bun, but, like your mother told you, it's what's inside that counts. Go for one of owner Erin Mueller's concoctions – such as the poutine-stuffed burger or the signature "Nainalicious" with pulled pork, apple, caramelized onion and cheese – or choose your own fillings.
121 17 Ave. S.E., 403-263-6355, nainaskitchen.com
When the base of a burger is AAA Alberta Beef, you know it's going to be good. The Nash tops its triple-A patty with semi-soft Oka cheese, adding a nutty flavour to the burger. Pickles and a roasted-onion aioli serve as foils to all that richness.
925 11 St. S.E, 403-984-3365, thenashyyc.com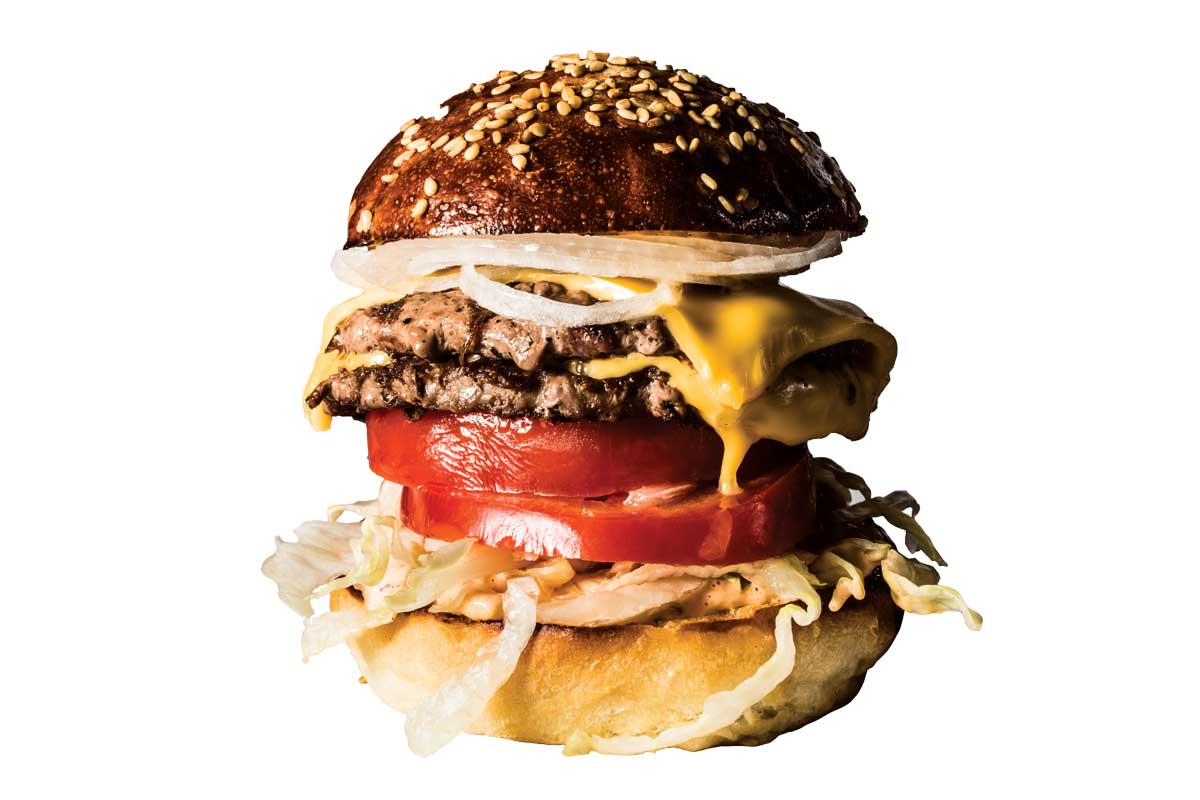 Leave it to a taco joint to deliver one of the city's best burgers. Native Tongues' Hamburguesa al Carbon – featuring two beef patties, cheese, special sauce, lettuce, onions and pickles on a grilled sesame-seed bun (sound familiar?) – hits all the right notes. It's regularly $15, but if you order between 3 and 6 p.m., Monday to Friday, or any night after 10 p.m. (known as "reverse happy hour"), the hamburguesa is a steal at $9.
235 12 Ave. S.W., 403-263-9444, nativetongues.ca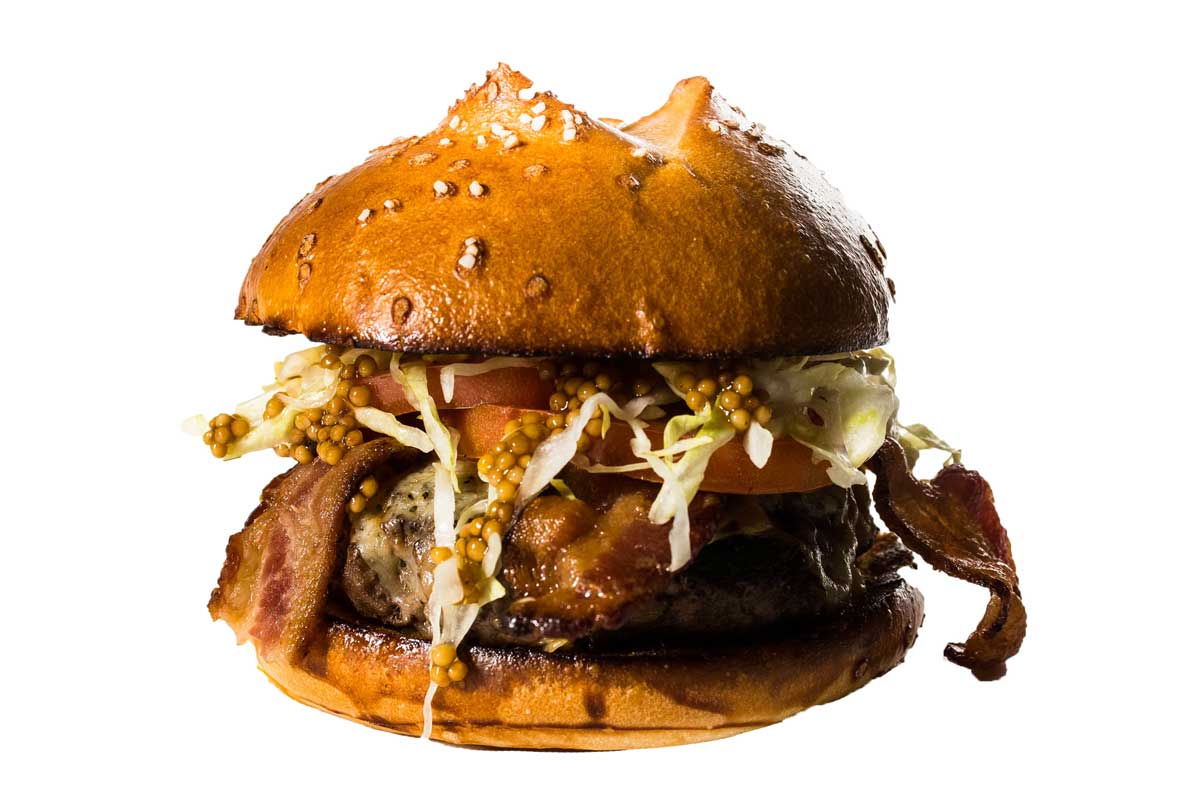 The One18 bacon cheeseburger has a craggy beef patty blanketed with Applewood smoked cheddar, two solid pieces of bacon, lettuce and tomatoes for freshness and house-made pickled mustard seeds that pop like caviar. It's $12 (normally $21) from noon to 1 p.m. if you sit at the bar.
820 Centre St. S.E., 403-269-0299, one18empire.com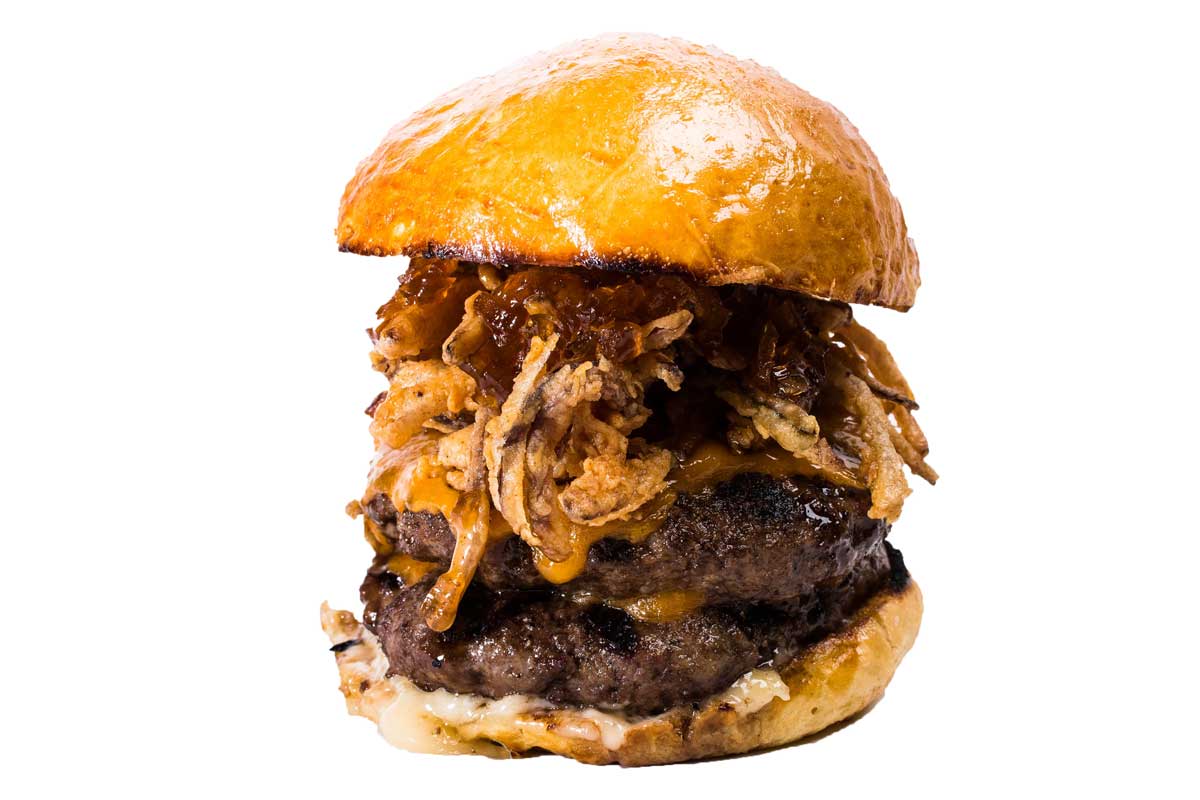 With two four-ounce patties of heavily marbled wagyu, the wagyu beef burger offered by The Wednesday Room for lunch is unapologetically beefy. Onion relish offers a hint of sweetness, frizzled vegetables a touch of crunch and garlic aioli adds subtle flavour. But it is the two juicy patties, secured in a soft but sturdy bun, that set this burger apart.
100, 118 8 Ave. S.W., 403-452-5080, wednesdayroom.com
More burger picks: